Impremia NS40 Open House
Saitama, Japan
05 June 2020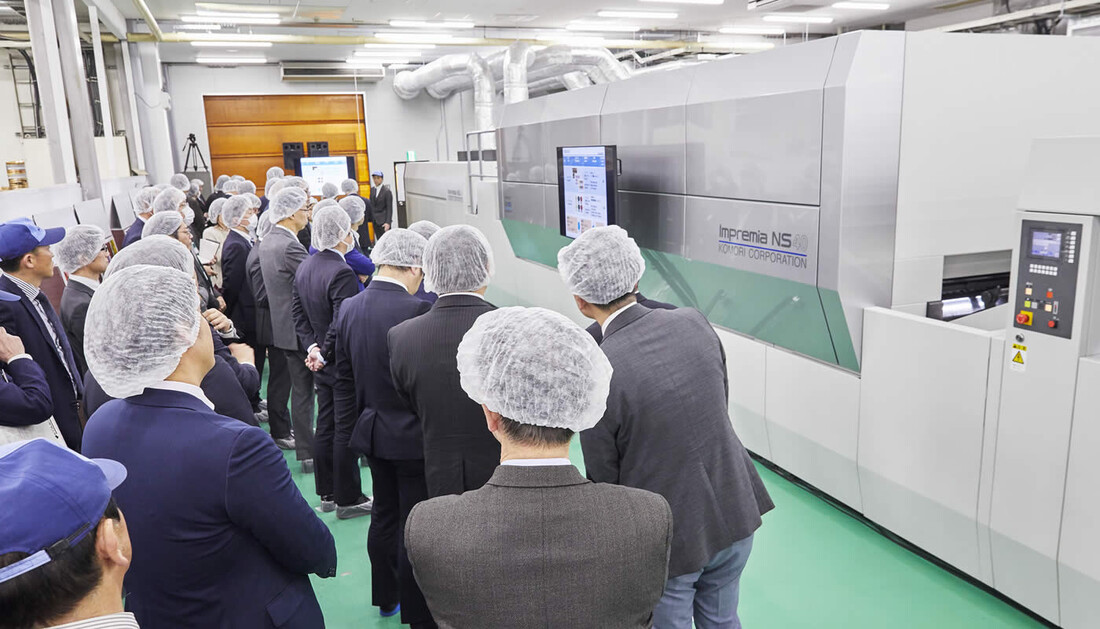 The demonstration featured wide color gamut, multi-imposition packaging, and confectionery boxes with special colors by merge printing with coating in the first job, and the change of one special color on the confectionery box in the second job.
Two Shinwa Seisakusyo interview videos
At the Shinwa Seisakusyo Impremia NS40 Open House held on February 6 and 7, 2020, Representative Director Yasunari Yamazaki explained the installation of the Impremia NS40 40" Sheetfed Nanographic Printing® System.
"The primary reason for installing the Impremia NS40 was to eliminate the need for customer attendance at printing. At our company, customers often attend printing, and we also spend a lot of time on attendance at on-press proofing.
We decided to implement digital proofing and production. Also, Landa NanoInk® has very good gloss for surface processing, and it is possible to obtain the same numbers for glossiness by printing and pressing as by PP lamination."
Contact Komori South America, Asia, Oceania