Solutions
Do your cutter operators face any of the challenges below?
As employees age and companies face labor shortages, the cutting workplace environment is deteriorating.
There is a pressing need in the industry to improve workplace environments and reduce the load on operators.
Consider some of the issues described below.
Disposing of scraps

each time after cutting is too much work

+
Then the Apressia CTX Series is for you!
The Apressia CTX uses an automatic scrap waste removal system (AWR), dropping scraps beneath the table and using a conveyor belt to automatically transfer the scraps to waste bins.
Operators are no longer required to travel back and forth to handle waste, shortening total work time.
Work time can be reduced by 40%, on average.


Due to
postpress labor shortages

and

increased personnel costs

, operators are forced to work alone, limiting operation ratios.

+
Then the Apressia CTX Series is for you!
The Apressia CTX can be operated by a single worker. Using automated Apressia Front table loading* and Apressia Turning gripper, operators can load the jogger while paper is being transferred and cut.

This helps to improve operating ratios and reduce labor.
*Only available with the Apressia CTX132.

I want to reduce heavy labor that is
hard on the back
+
Then the Apressia CTX Series is for you!
The Apressia CTX Full automatic jogging system (Apressia FAJS)* aligns press paper pallets and manages paper count, fully automatically.
Paper is then automatically transferred to the jogger, loosened with air, and transferred to the cutter. This avoids paper cuts to hands and fingers, for superior safety.
It is also excellent for managing larger or difficult to handle paper, such as tack paper.
*Only available for Apressia CTX132 size and larger.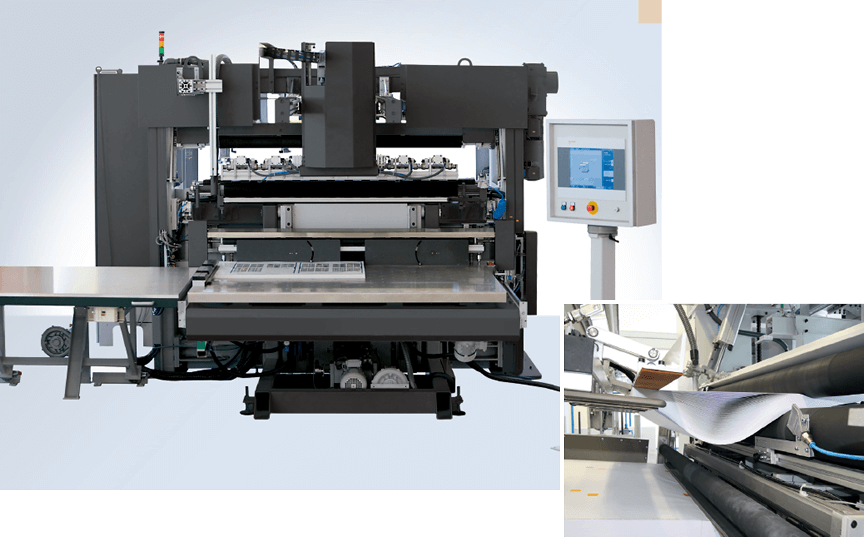 We want to
eliminate the need for special skills

when cutting (cutting order)

+
Then the Apressia CTX Series is for you!
Cutting measurements and cutting order can be configured automatically with the Apressia CTX by linking to the pre-press using JDF data.
This removes the need for specialized skillsets. Simply follow the instructions for cutting order displayed on screen
*Requires cooperation from customer's pre-press manufacturer (CTP, etc.).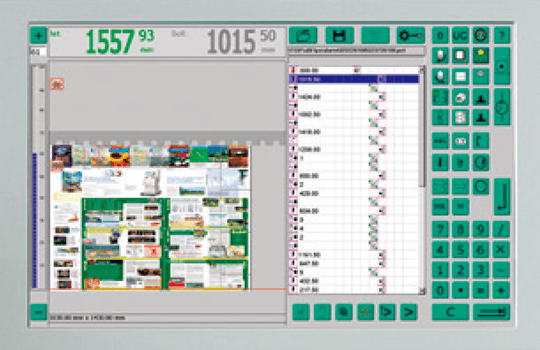 JDF-compatible preview screen
We want to
visualize operating status

for postpress, just like we do for printing presses

+
Operating status can be managed by linking to KP-Connect.
Start and finish logs for cutters and other finishing machines can also be enabled for iPad.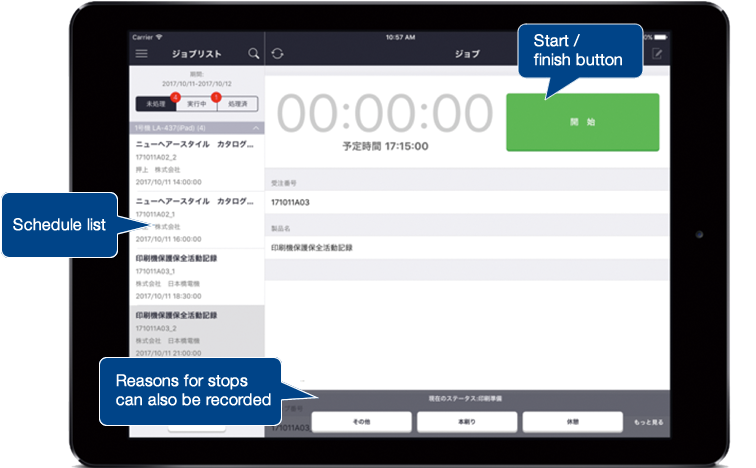 Lineup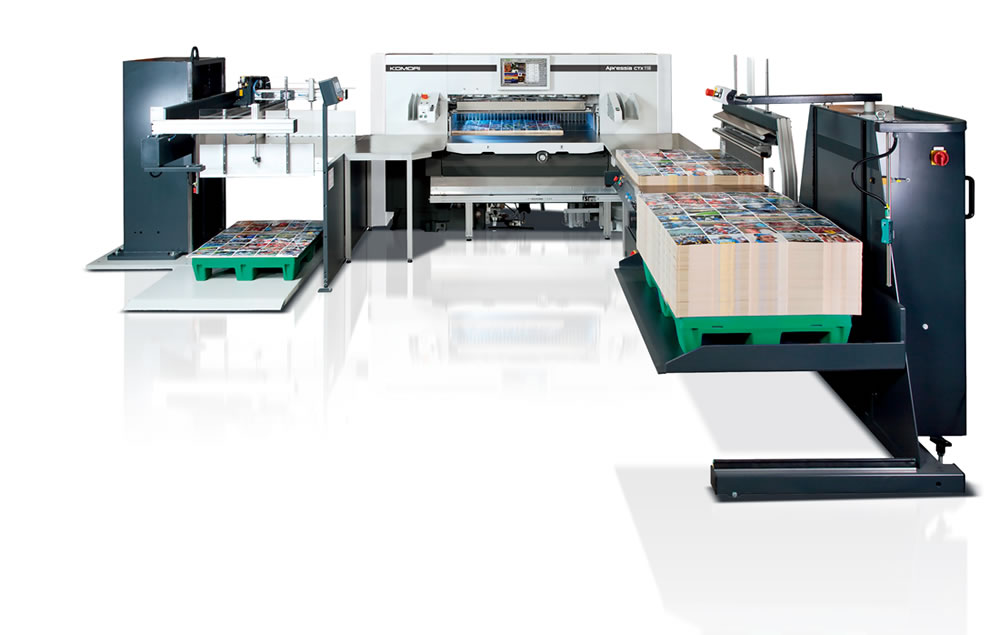 The Apressia CTX Series is a high-end cutting system equipped with automated cutting functionality.
* Availability depends on area.
Apressia CTX, Recommended Packages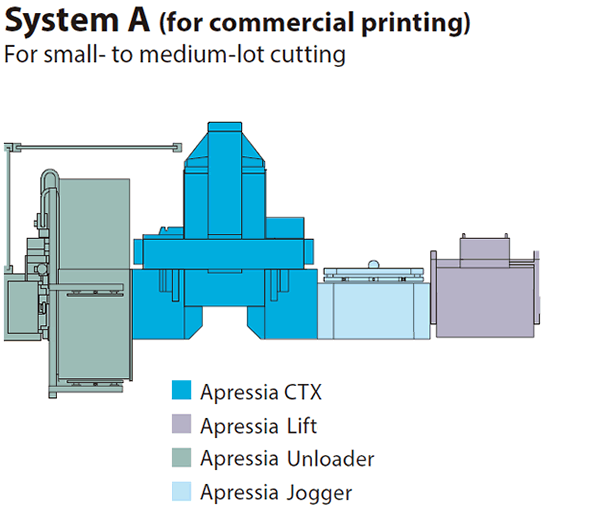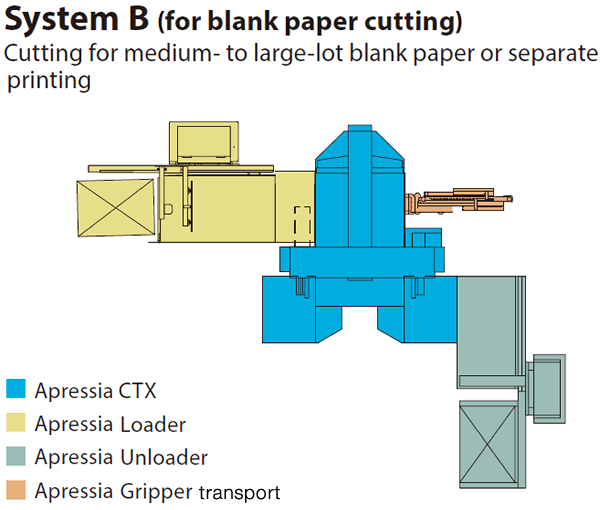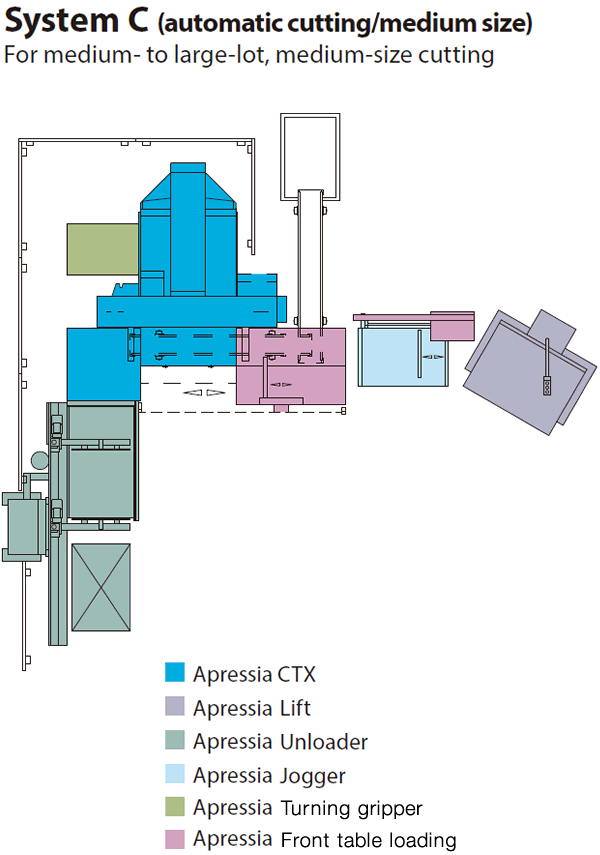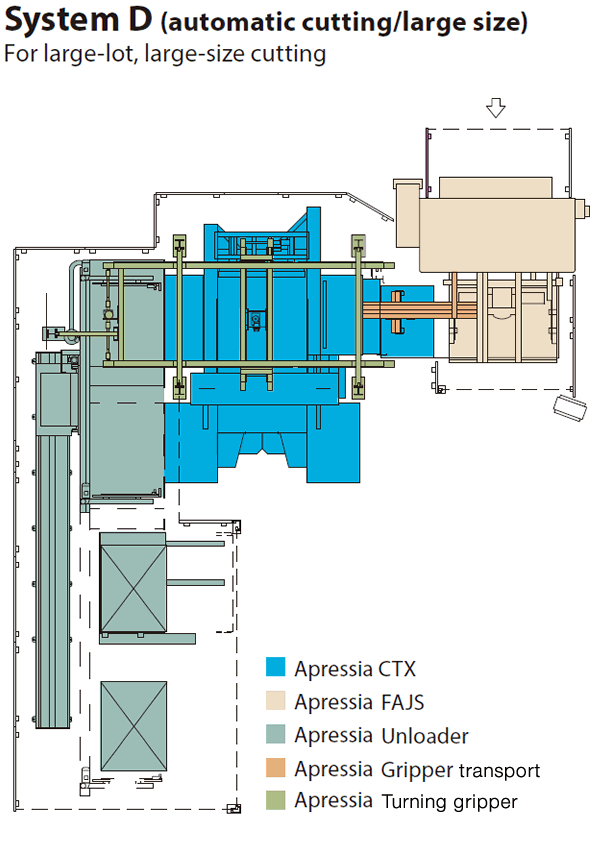 Total support
Service staff can handle a variety of issues faced by customers
Support is carried out by multi-service staff versed not only in cutters but also offset printing presses. Staff are equipped with broad expertise and are capable of flexibly addressing the full range of issues faced by your company.
At Komori we aim to be more than just a manufacturer. We pride ourselves on being a coordinator to our customers' needs, offering appropriate parts and materials, and providing extensive, full-scale support.

About the Apressia
The Apressia series is a lineup of postpress machines that capitalize on the expertise amassed by Komori, as a press manufacturer. Offering automation, work saving efficiency and exceptional cost-performance, the Apressia series solves the postpress related obstacles faced by printing companies.
*Apressia is a portmanteau of After Press Impression.