Solutions
During blanking, do you face any of the challenges below?
As employees age and companies face labor shortages , the postpress workplace environment is deteriorating. There is a pressing need in the industry to improve workplace environments and reduce the workload on operators. Consider some of the issues described below.
We want to handle
heavy stock

and

thin paper

with a single machine

+
Then the Apressia DC series is for you!
The feeder head utilizes Komori paper feed technology to securely feed everything from thin paper to B-flute. It can also handle blanking of thin paper.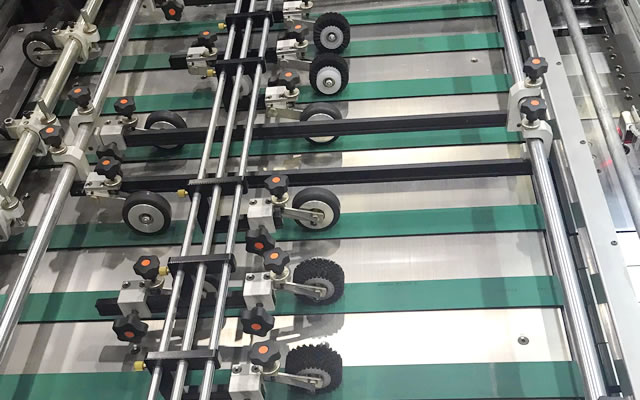 We want to
in-source blanking
+
Then the Apressia DC series is for you!
Short turnarounds require more than just printing solutions. In-sourcing blanking not only helps you meet demands for short turnarounds, it also helps better manage deadlines and reduce costs.
From setup to aftercare support, Komori can handle everything from printing presses to blanking machines.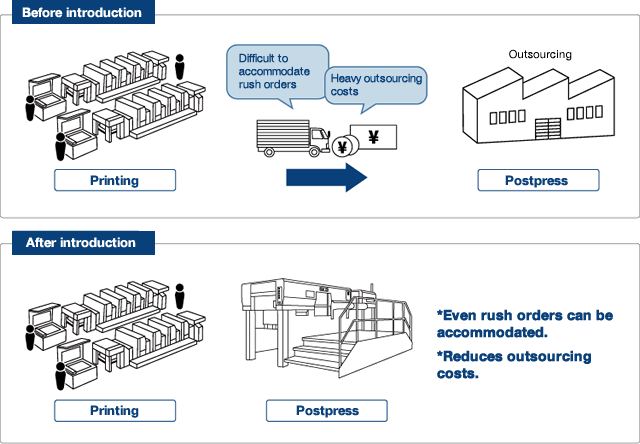 Aging equipment

prevents us from increasing productivity

+
Then the Apressia DC series is for you!
The Apressia DC105 offers stable operation of up to 7,500 revolutions. The feeder also offers excellent paper separation, reducing stoppages and contributing to increased productivity.
It also comes with a semi-automated pile paper splicer as standard equipment, for better efficiency when dealing with large-runs or changing paper.
We're facing issues with
labor shortages

and

increased personnel costs

in postpress

+
Then the Apressia DC series is for you!
The Apressia DC allows you to quantify finetuning, so that workers can acquire technical skills in less time.
Furthermore, fine adjustments can all be performed from the operating buttons and touchscreen panels, allowing for operation by a single person.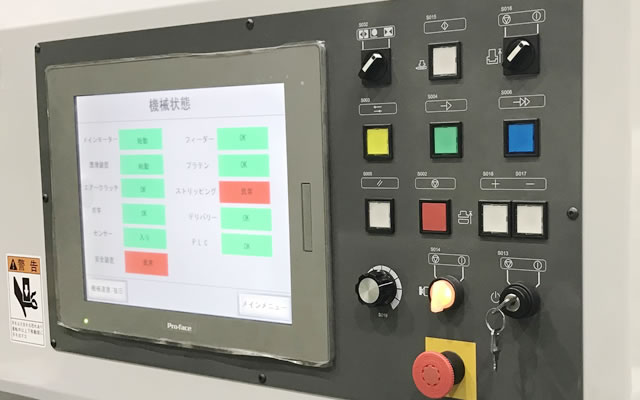 Lineup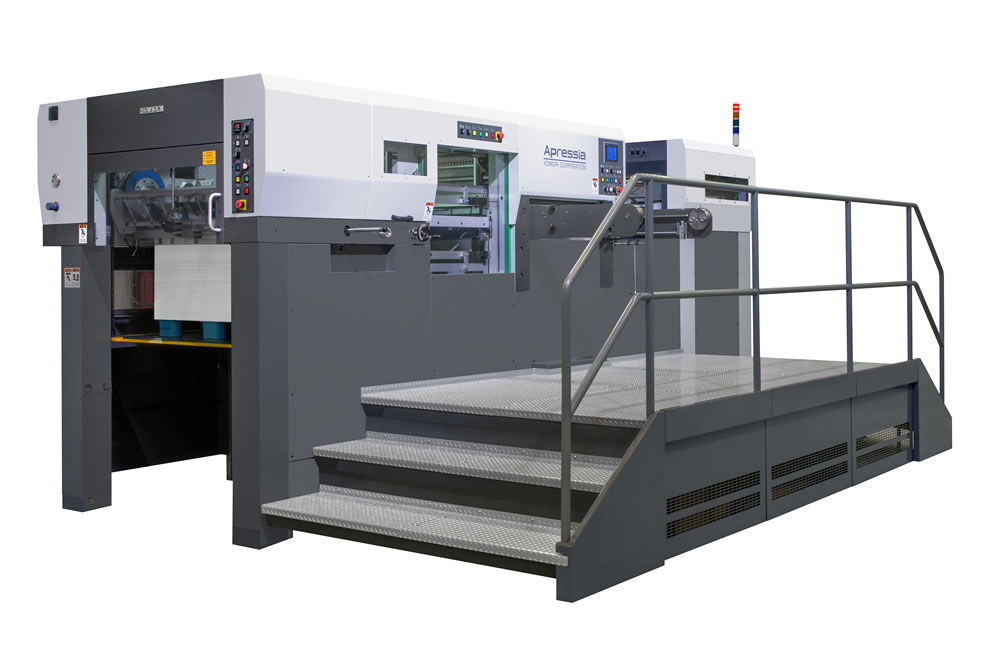 The Komori Apressia DC105 is the ideal blanking machine to improve package production efficiency.
■A basic machine for creating new added value, from Komori.
■Equipped with stripping station, with sheet feeding/delivery, blanking and scrap removal as standard configuration.
■Comes with semi-automated pile paper splicer as standard equipment.
Non-stop feeder/delivery is excellent for large runs and changing paper.
■Electromotor driven lateral adjustment of feeder pile works with heavy pile sensors to shorten preparation time.
■Removable, compact, left- and right-opening guides make large runs and changing paper a breeze.
■Fine adjustment of four front gauges can be performed individually. Fine adjustment controls for front gauge and side guide registration are concentrated in a single location, for improved operability.
■Highly rigid, ribbed cast platen structure. New ribbed cast design reduces blanking inconsistencies.
■Fine adjustment of plate surface is possible. Fine adjustment screws come as standard equipment, reducing finetuning during reprints.
■Conforms to CE standards for blanking machines—CE mark certified.
* Availability depends on area.

Total support
Service staff can handle a variety of issues faced by customers
Support is carried out by multi-service staff versed not only in blanking machines but also offset printing presses. Staff are equipped with broad expertise and are capable of easily addressing the full range of issues faced by your company.
At Komori we aim to be more than just a manufacturer. We pride ourselves on being a partner to our customers' needs, offering appropriate materials and providing extensive, full-scale support.

About the Apressia
The Apressia series is a lineup of postpress machines that capitalize on the expertise amassed by Komori, as a press manufacturer. Offering automation, work saving efficiency and exceptional cost-performance, the Apressia series solves the postpress related obstacles faced by printing companies.
*Apressia is a portmanteau of After Press Impression.