Solutions
With the increasing digitalization of printing, do your postpress operators face any of the challenges below?
With the growing need for short runs of many different printed items, postpress workplaces are facing heightened costs, fine-tuning and preparation times.
There are many impediments to workflow, such as fine-tuning or tasks that need to be performed by hand.
Consider some of the issues described below.
With large-volume work,
feeding paper into the laser cutter

is too much work

+
Then the Highcon Euclid Series is for you!
The Highcon Euclid eliminates the hassle of feeding paper by using the same stream feeder as sheet-fed offset printing presses.
Paper delivery is also transferred and piled using gripper bars, for mass processing with minimal effort.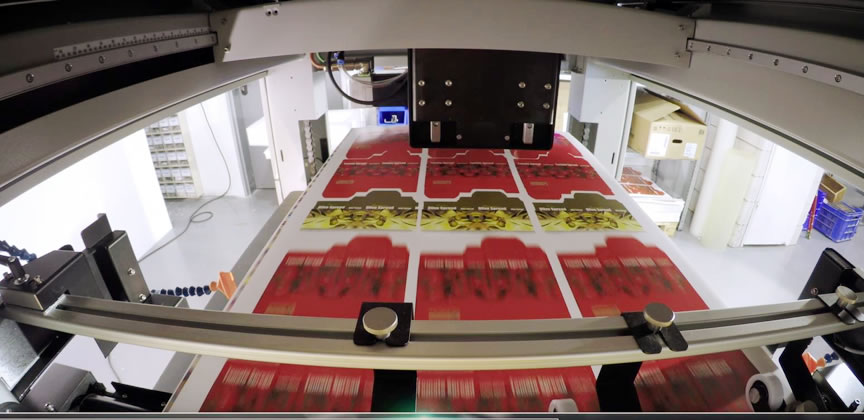 We deal with paper in
a variety of dimensions

, from small to large, and sometimes have to deal with only

a single sheet

at a time

+
Then the Highcon Euclid Series is for you!
The Highcon Euclid handles paper from as small as A3+ to as large as B1. The Highcon is the world's only digital cutter capable of handling such large sizes.
Furthermore, job settings can be configured for a single sheet.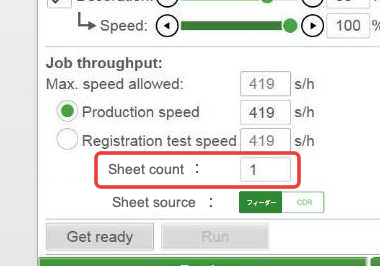 We want to create
a variety of samples,

not just packages

+
Then the Highcon Euclid Series is for you!
The Highcon Euclid can produce items such as stickers, greeting cards and hanging retail blister packs, processing everything from thin paper to thick sheet. Your imagination is the limit.
Additionally, not only can the laser cutter be used as a sample cutter, it can also be used as a production machine.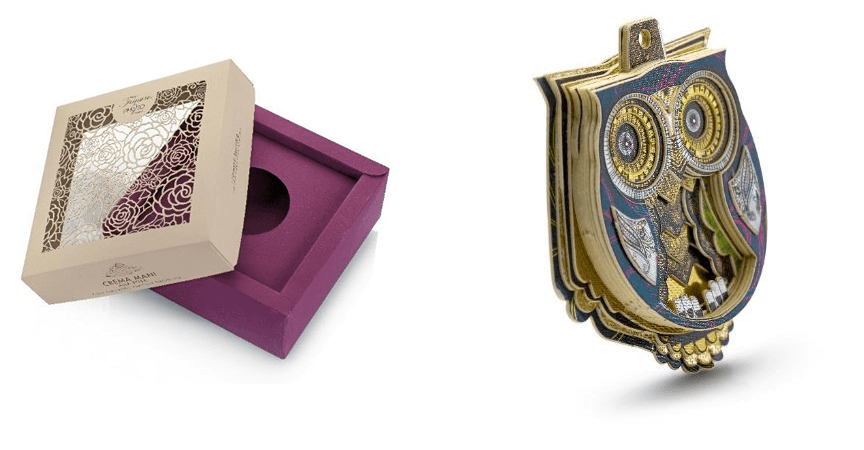 We want to introduce a digital processing machine, but are
worried about our ability to operate it
+
Then the Highcon Euclid Series is for you!
The Euclid can cut a range of items without using cutting dies. There is no need for skilled fine-tuning work.
The machine can be operated by anyone capable of using a computer.
New employees and designers alike can bring new ideas to life in mere moments.
In particular, positional accuracy and fine-tuning can be dramatically improved, by creating creasing dies via the machine, even for jobs with creasing that require preparation time.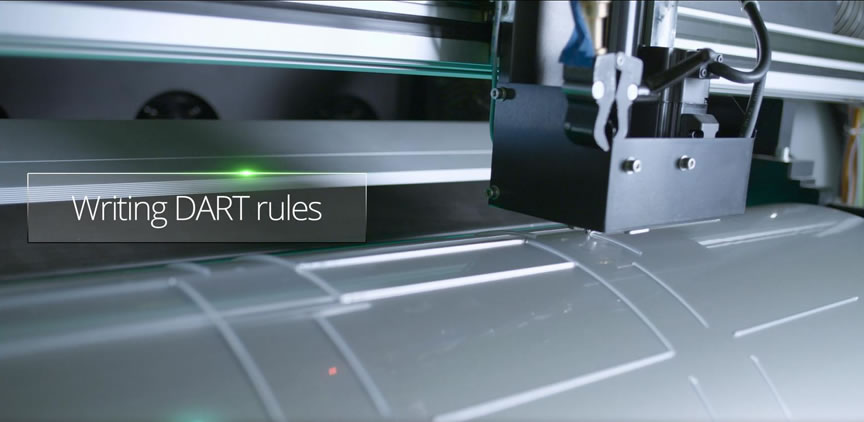 We'd also like to implement
just-in-time

production for our existing platen jobs

+
Then the Highcon Beam is for you!
Previous jobs can be optimized through efficient short run processing.
The Highcon is perfect for eliminating troublesome fine-tuning, and for calculating processes.
The Highcon Beam can also handle long runs with minimal effort, combining efficiency and high productivity for a fast turnaround on investment.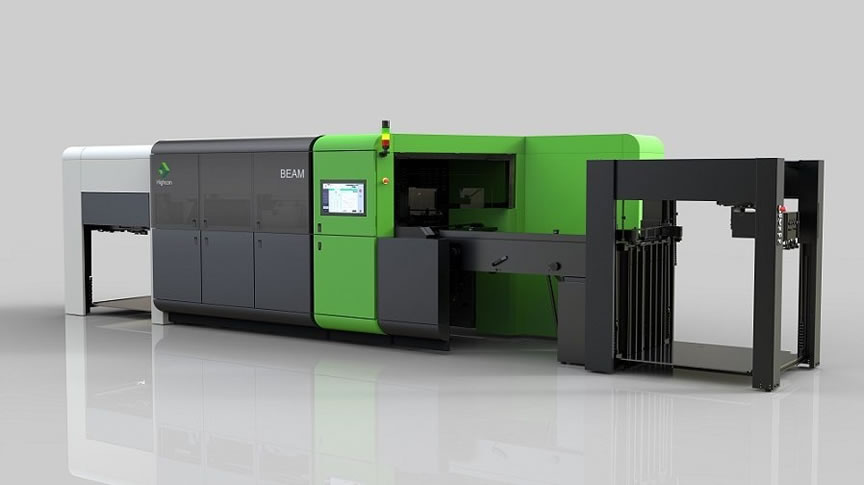 Lineup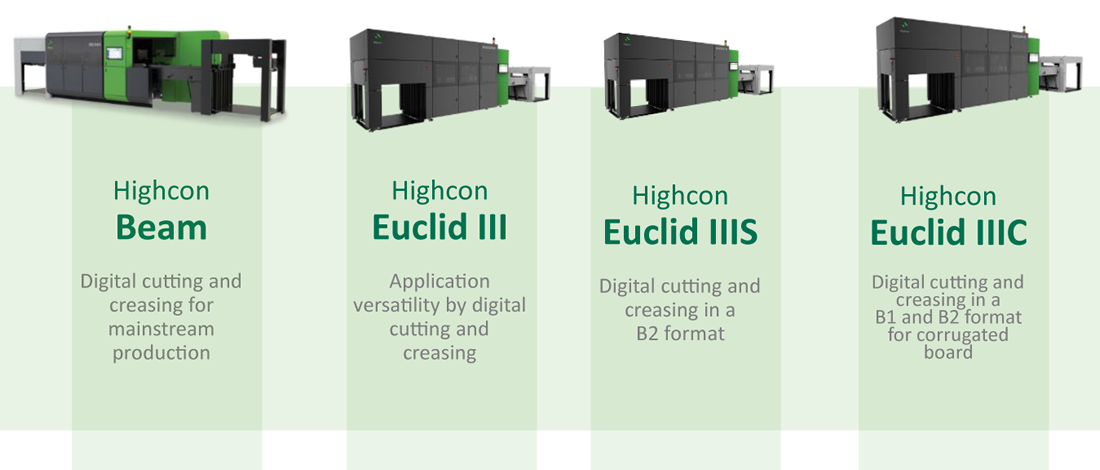 * Availability depends on area.
About Highcon
Highcon was established in 2009 by Aviv Ratzman and Michael Zimmer, revolutionizing the postpress market through development of truly innovative digital cutting and creasing machines. Highcon's current product and service portfolio covers a wide range of formats, materials and applications provided to cardboard and cardboard box processors, printers, and trade finishers—such as general commercial-use products, collapsible cardboard and cardboard packaging, display goods, and variable data cutting. Highcon offers digital technology solutions that close the gap between design creativity and production capacity, replacing expensive, slow and outdated metal die manufacturing and multi-step processes with improved responsiveness, design flexibility, and the ability to produce a wide range of finished goods in-house. Highcon products are used professionally by customers around the world.

Total support
Service staff can handle a variety of issues faced by customers
Support is carried out by multi-service staff versed not only in laser cutting systems but also offset printing presses. Staff are equipped with broad expertise and are capable of flexibly addressing the full range of issues faced by your company.
At Komori we aim to be more than just a manufacturer. We pride ourselves on being a partner to our customers' needs, offering appropriate parts and materials, and providing extensive, full-scale support.