AUTUMN OPEN HOUSE 2019
Utrecht, The Netherlands
05 June 2020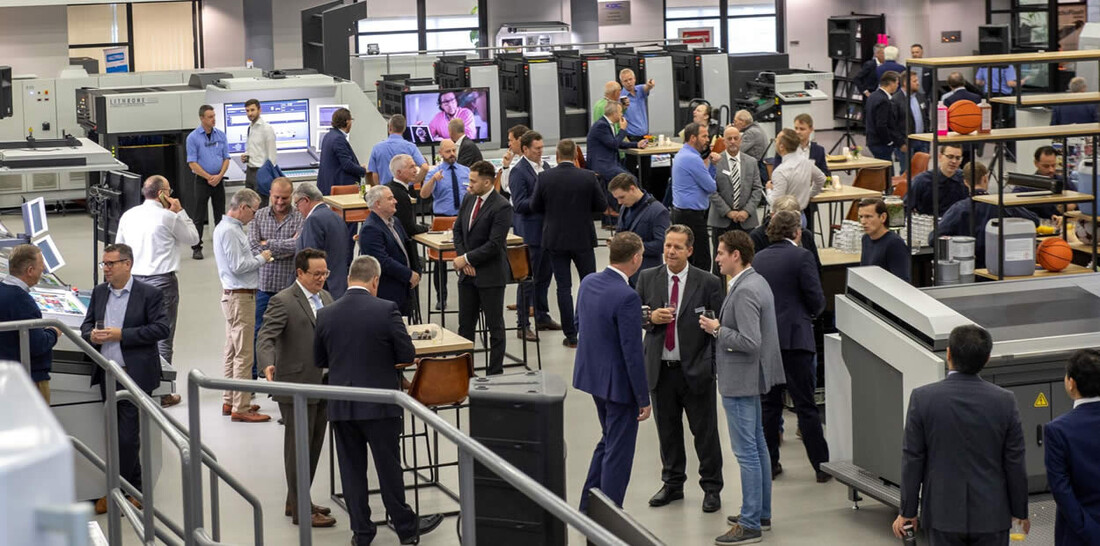 Komori International (Europe) organized a two-day event welcoming over 300 visitors to Komori Graphic Center-Europe (KGC-E). With live demonstrations of all showroom presses, break-out sessions on various topics, and highprofile guest speakers, Komori was able to make a link between sports and winning solutions.
Marketing Manager Peter Minis: " The event was above our expectations. Our guests came from all over the European region and beyond. They were interested in the latest technical developments and curious about what Komori will be highlighting. Aiming at these specific requests, we organized special break-out sessions to reveal some additional details about the new Komori Impremia NS40, which is undergoing field testing in Japan. Samples produced on the prototype of this revolutionary digital press were already on display during this session and were critically examined.
The responses were promising. In addition, much attention was paid to the printed matter produced during the demonstrations on the offset printing presses and the Impremia IS29 digital printing system. And not only the quality of the printed matter itself but also the finishing options received ample attention. Moreover, a number of industry partners with their own information stands were also present. They provided even more knowledge-sharing and interaction during the networking moments."
Komori is currently in the process of making a "sprint" to the future with an expanding portfolio in offset, digital and postpress equipment. Together with a wide range of K-Supply and KOMORI-Kare products, Komori is offering the market "healthy" and "winning" solutions.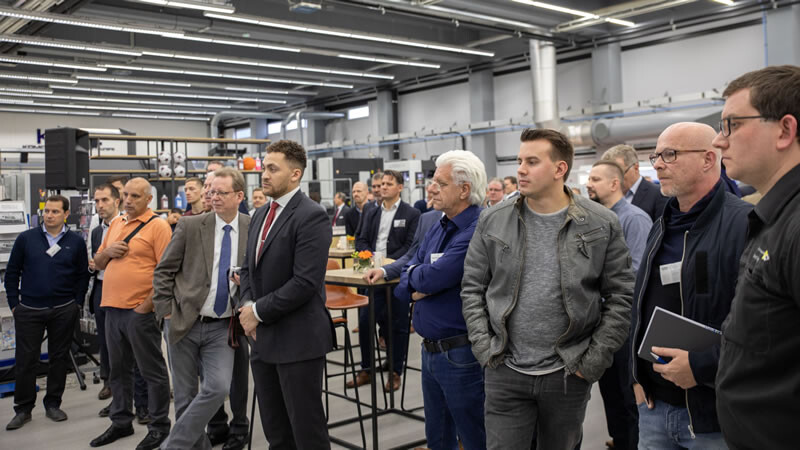 Contact Komori Europe