Komori: The power behind Sirivatana package printing strategy
Thailand, Sirivatana Interprint Public Company Limited | Lithrone G40 / Lithrone G44 [GL-640+C UV · GL-844+C]
18 February 2021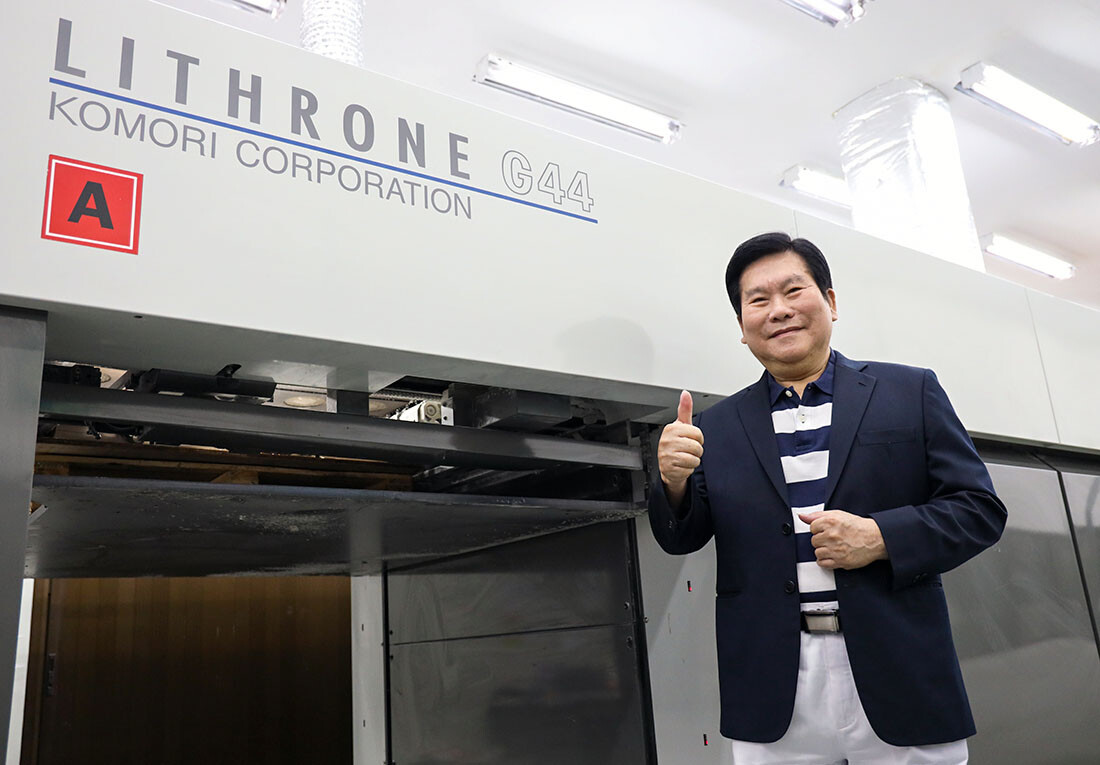 "Thanks to love, cooperation, determination, care, and honesty in our profession of printing, we have become one of the largest printing companies in the Asia-Pacific region."
Pornthep Samatiyadekul, Managing Director and Chairman
Sirivatana Interprint Public Company Limited interview video
Sirivatana Interprint Public Company Limited was founded 40 years ago as a small print shop. Managing Director and Chairman Pornthep Samatiyadekul remembers the humble start of the enterprise: "We had only 32 square meters of space and two employees. Now we have thousands of employees working to improve our capabilities and focusing on doing everything in-house. We are also developing printing technology and launching social and environmental initiatives to raise Thailand's printing industry to meet international standards and to gain worldwide recognition."
Being able to handle all aspects of production in-house is the basis of Sirivatana's business model and the key to its expansion. The company headquarters is located in Bangkok, and the production plant is in Bang Pakong in central Thailand. In addition, a plant in Vientiane, Laos, producing pop-up books was established in 2005.
Chairman Pornthep explains the early growth of the printer. "We opened our first overseas sales office in Santa Monica, near Los Angeles, some 30 years ago and opened another in New York before expanding globally. At this time, we decided to change our corporate logo and chose the emblem of a globe to represent our global market reach as we strived to export. In the past we were exporting 70% of our output. Today, however, that figure is only 30%."
Pornthep details the essentials of the business model: "Sirivatana is a total solutions provider, capable of handling everything from creative design to logistics, all in-house. Our work covers a multitude of segments, such as commercial printing and books for export. Because we maintain very high standards, those who require premium quality usually come to us. Moreover, with our large facilities as well as our large-format presses, we are able to accept a wider variety of jobs and also offer our customers economy of scale. This is the core of our competitive edge."
"As we all know, printing began to encounter strong headwinds about 10 years ago. The emergence of digital technology, especially the rise of online marketing and shopping, had a negative impact on demand for magazines and commercial printing. We were aware of these changes, so we set our sights on packaging, where we already had some experience, albeit on a small scale. Forty percent of our work is in packaging, but we have set a target to increase this to 60% of our total output. To succeed in this field, we invested in printing presses that can print not only on paper but also on plastic sheets. Our print output will be sheets. We will not be producing flexible packaging," adds Pornthep.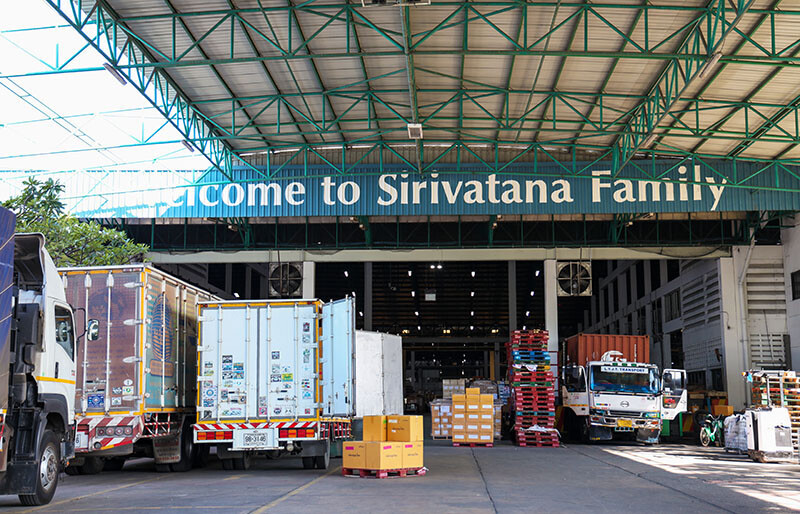 Purpose in installing Lithrone G40 and Lithrone G44
Sirivatana's first Komori packaging press was the six-color Lithrone G40, specified as a UV press capable of printing on plastics and metallized materials. This machine addresses a range of applications, including boxes.
The company soon followed up with an eight-color Lithrone G44, a B1 press. Pornthep explains this investment: "In this day and age, the larger the press format, the better, especially when it comes to packaging jobs. This is because the paper sheets are thicker. No matter how large the sheets are, there will be no stretching. This press has been in constant use since the day it was installed. I plan to purchase a new press and since most of our jobs are six or seven colors, an eight-color press will definitely give us more flexibility as well as faster output."
Six-color Lithrone G40: flexibility and ease of operation
Sirivatana had already maximized the capacity of its existing presses, so investing in the Lithrone G40 became the logical choice. Flexibility and ease of operation come with technology, which is inherent in new presses. New technology enhances the workflow and management processes.
The packaging industry is enormous, and it will continue to expand further, especially for e-commerce and exports. Therefore, Sirivatana is determined to draw from its experience and build teams of highly qualified personnel. Already 12 acres of land have been put to use and the company's facility has been expanded by adding a second floor. However, Sirivatana needs to expand further to accommodate its growing operations.
Eight-color Lithrone G44: competitive edge on cost and colors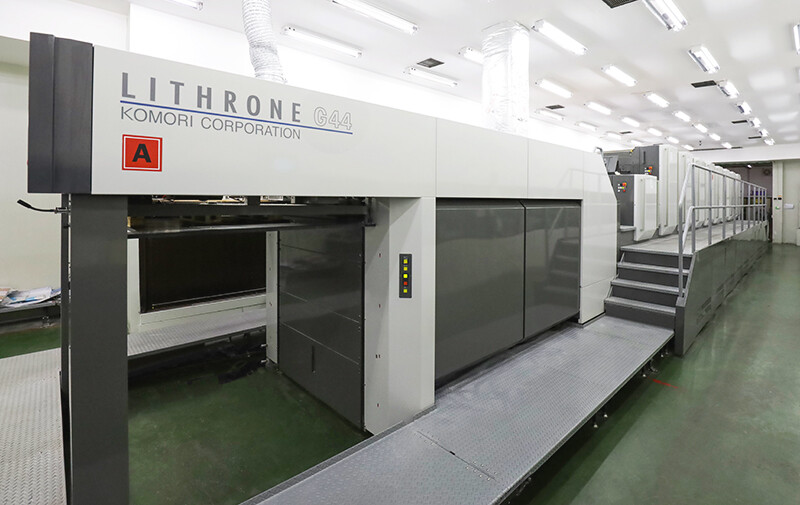 The Lithrone G44 prints B1 size sheets without trimming, so it is very versatile. The outputs are the size that the company wants, allowing them to achieve the productivity levels needed. It is synchronized very well with the production workflow. Although Sirivatana constantly achieves its targets, the workload lately has been increasing tremendously as the company reaches out to an ever-growing market.
Pornthep details the specific features of the press: "There are two major factors that need to be considered separately. The first is the 44" size, which reduces production costs because we can make better, more economical job layouts, with more jobs per sheet. The second factor that led to the Lithrone G44 is the capability of running multi-color jobs. These jobs increase the product value for our customers.
Advantages of the PDC-SX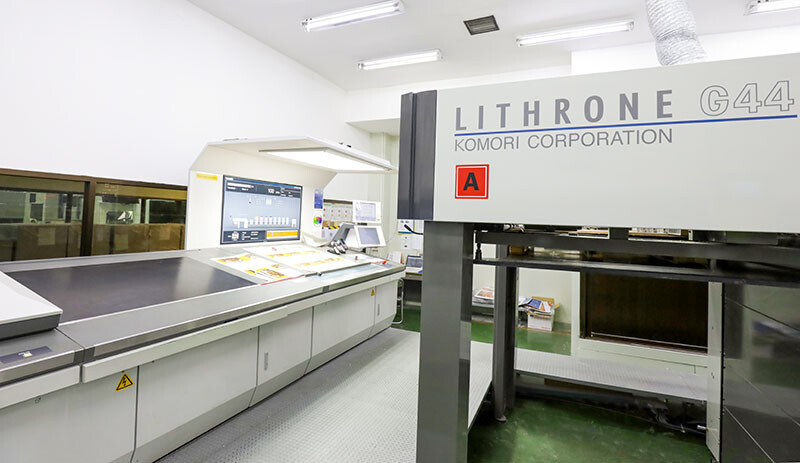 There are two important benefits of PDC-SX (Spectral Print Density Control SX-model), which is installed on both presses. The auto-register enhances the ability to work faster by cutting paper waste to less than 30 sheets. The ability to scan ink densities also helps to reduce paper waste. Only about 50 sheets are used to achieve the color okay and start production printing.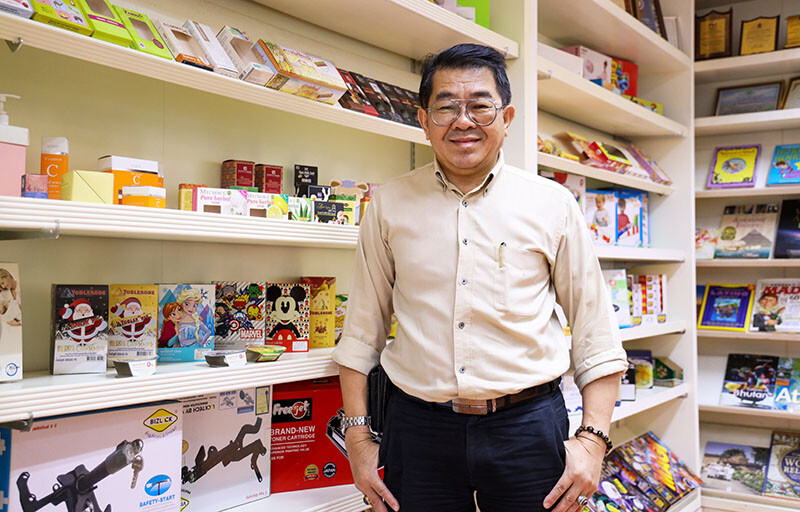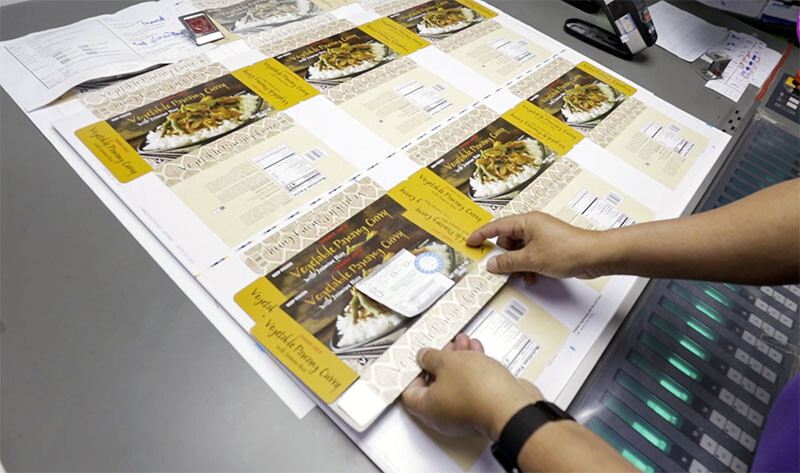 Related Information
Contact Komori South America, Asia, Oceania