Major increase in productivity allows downsizing with three old machines replaced by two package-spec Lithrone G40 advance presses
Japan, Nakatani Printing | Lithrone G40 advance [GL-540A H-UV L (LED) / GL-240A H-UV L (LED)]
08 October 2021
Nakatani Printing, Inc., with multiple plants and warehouses in Osaka, has built an integrated production system covering everything from printing to postpress and finishing. The company stands strong as a printer specialized in packaging. In March of this year, the company became the first to install two Lithrone G40 advance offset presses from Komori, one in a two-color configuration and one in a five-color configuration, both targeted for the production of paperboard products. Both presses are equipped with the H-UV L (LED) curing system and feature low power consumption. On Press spoke with President Shingo Nakatani and Chief Operator Tomokazu Shirasawa on the background to this equipment upgrade and the results of the installation.
Shingo Nakatani, Representative Director and President
Integrated packaging production system delivers quick turnaround with total quality control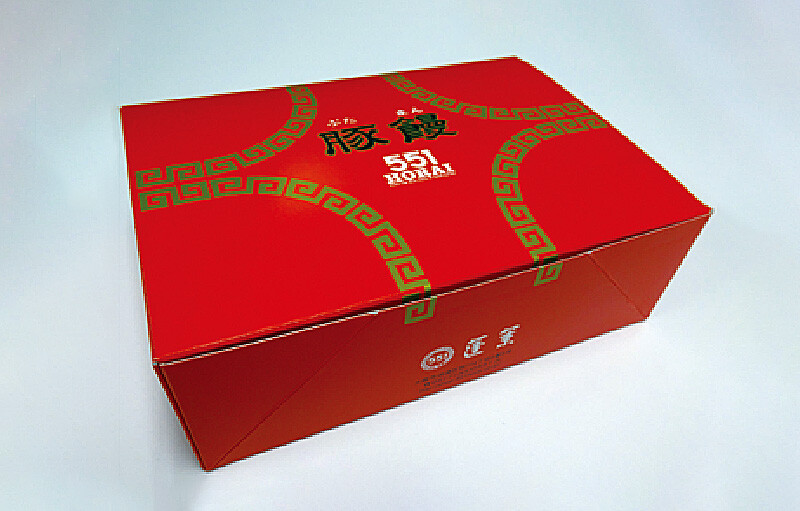 Nakatani Printing, Inc. runs a wide range of postpress equipment, including surface finishing, die-cutting, gluing, and carton-making machines, in addition to printing presses for paperboard. With its strengths in high quality and short turnarounds, the company is capable of integrated in-house production. Mr. Nakatani says, "We compete with added value by specializing in small-lot, high-quality, and quick delivery work, including niche products, for which customers have strict requirements. Our most common job is food packaging, where high quality is required because of hygiene demands for cartons that come into direct contact with food. The next most common job is packaging for cosmetics and pharmaceuticals, which feature stylish design and also have high quality requirements."
To meet these requirements, each process employs inspection equipment to ensure thorough standardization and quality control. In addition, Nakatani Printing promotes the use of multiskilled operators, enabling personnel to work flexibly without barriers between printing and processing. These systems are contributing to more efficient production and shorter delivery times.
Lithrone G40 advance improves productivity by 30%-40%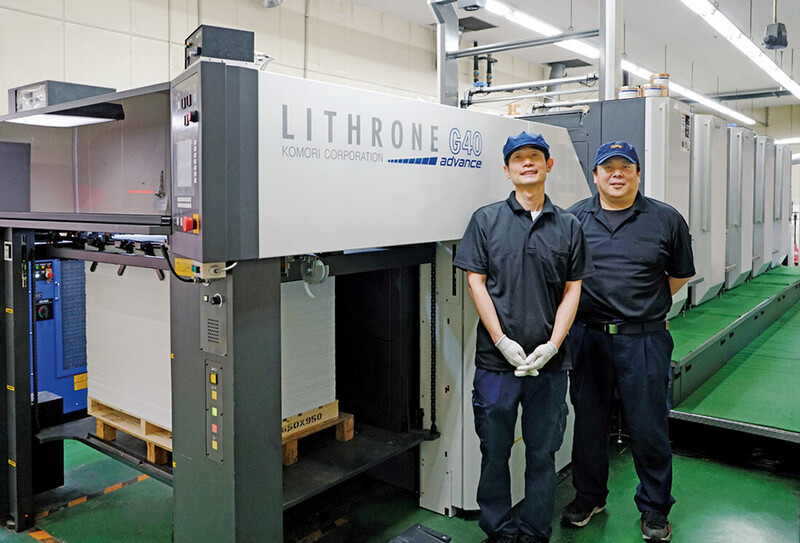 Mr. Nakatani commented on the new presses: "We were thinking of updating our two aging UV machines and became very interested in the latest Lithrone G40 advance printing press, eventually installing two of these new presses. As a result, since we do a lot of small-quantity and spot color work, the automation on the Lithrone G40 advance has significantly reduced our makeready time, providing us with important benefits. The speed of color matching using printing systems such as KHS-AI has been staggering, and productivity has increased by 30%-40% compared to our previous machines. The two new presses we installed can handle huge volumes of work, so we retired one more old machine," he says.
The company decided to replace the existing three machines with two Lithrone G40 advance series presses due to the presses' high productivity. This is a case of successful downsizing, where current production machines are replaced by more efficient presses that deliver higher productivity.
Regarding operation, Chief Operator Tomokazu Shirasawa says: "Everything takes just one touch of a button. The machine automatically adjusts job settings and all the necessary feeder settings, so operation is very easy. We often print on difficult paper, but paper feeding stoppages are a thing of the past." At the time of the interview, the machines were printing at the maximum speed of 16,500 sph.
Rock solid quality in multi-imposition printing
The previous presses did not have a colorimeter, and the operator had to adjust the colors by feel, which was quite difficult. Mr. Shirasawa says: "With repeat jobs, the KHS-AI pre-inking function sets up the colors, so we get accurate color right away. For some jobs, the second test printing is OK, and we have been able to significantly reduce waste in terms of the number of test prints."
In addition, in packaging printing, maximizing the imposition on the sheet is key to productivity. To achieve this element, color tones must be uniform over the entire sheet. "With our previous presses, sometimes the color on the leading edge and tail edge did not match. With the new machine, we don't have to worry about this kind of unevenness of color, and color after start-up printing is stable throughout the run," says Shirasawa.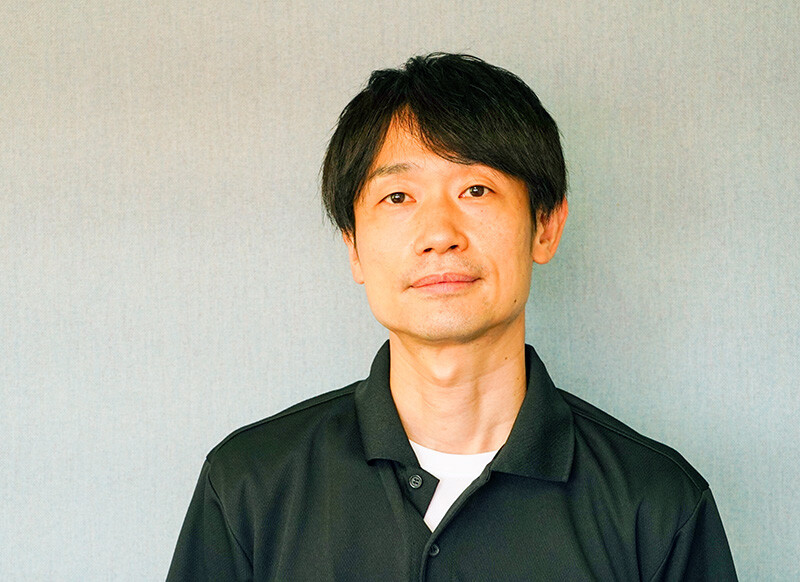 Komori has advanced development to raise color reproduction accuracy on repeat jobs, a point that users have often requested. Such color reproduction accuracy would not have been possible without the formation of a uniform ink film thickness by KHS-AI, start-up color accuracy ensured by the ink key arrangement, and the thin, uniform water film enabled by the Komorimatic dampening system.
LED-UV slashes power consumption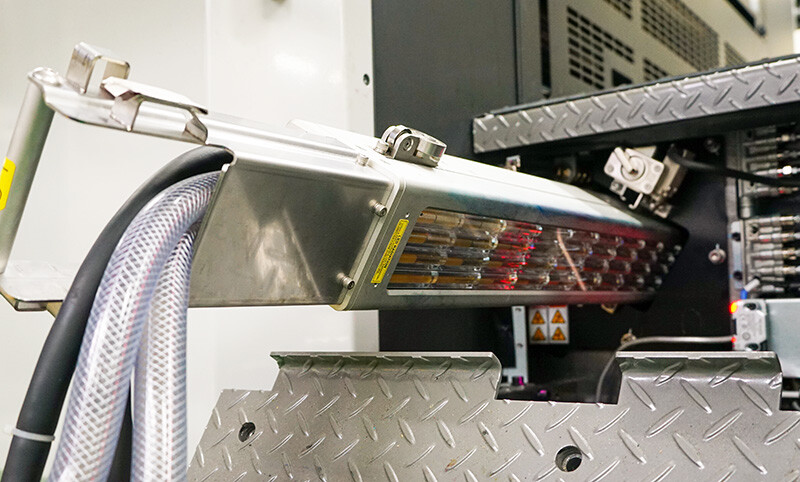 The company has now adopted LED-UV technology. "The power consumption of UV presses is almost three times that of conventional oil-based machines. We have determined by monitoring power consumption in each building that our new LED-UV presses clearly use less power than UV machines. Not only that but I believe we are also seeing a reduction in standby power consumption because LED-UV can be turned on and off instantly," says Nakatani.
Care must be taken when selecting materials for packaging printing using LED-UV. After testing various materials and confirming printing performance for LED-UV, Nakatani Printing selected Komori's K-Supply ink. "This ink does not become over-emulsified and can produce deep, thick blacks. Also, the matte OP varnish solves drying issues and gives a very good matte feeling," Shirasawa says. The K-Supply Series products were developed to maximize the performance of Komori presses and offer both high quality and printing stability. Komori is committed to total support for printing and supports user productivity with not only printing presses but also materials and maintenance.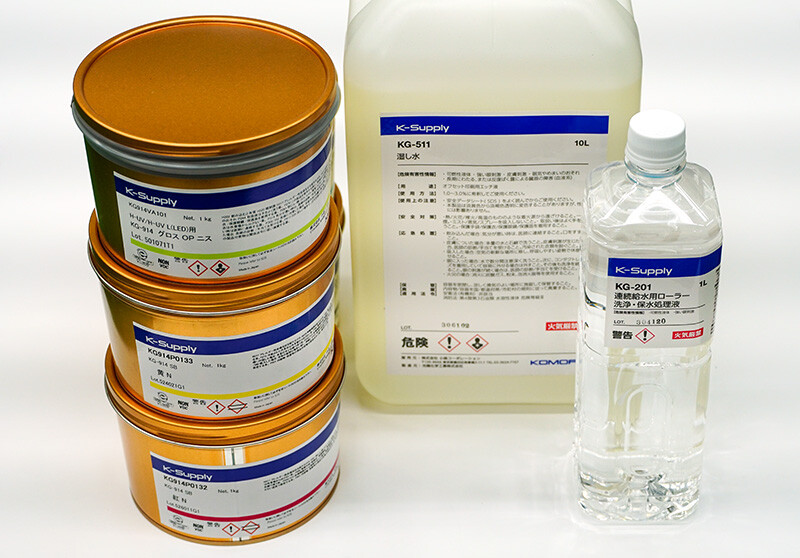 Mastering small-lot packaging printing with the Lithrone G40 advance
In evaluating the Lithrone G40 advance printing press, Nakatani says, "It was an extremely good installation. We were able to not only remove an additional machine due to the increased production efficiency of the new presses but also significantly reduce power consumption. In the future, we want to further train our operators in maintenance, and, of course, we look forward to continued support from Komori."
Installation of these two machines proved that the performance of the Lithrone GX40 advance presses and the effects of downsizing can lead to increased productivity and profits in small-quantity packaging printing, where increasing production efficiency is especially challenging.
With the global trend toward a smaller carbon footprint, printing companies are now required to respond to the priorities of brand owners in each industry. Improving productivity through enhanced efficiency will lead to reduced CO2 emissions. Komori is committed to further technological innovation and will contribute to the development of not only printing companies but also the printing industry.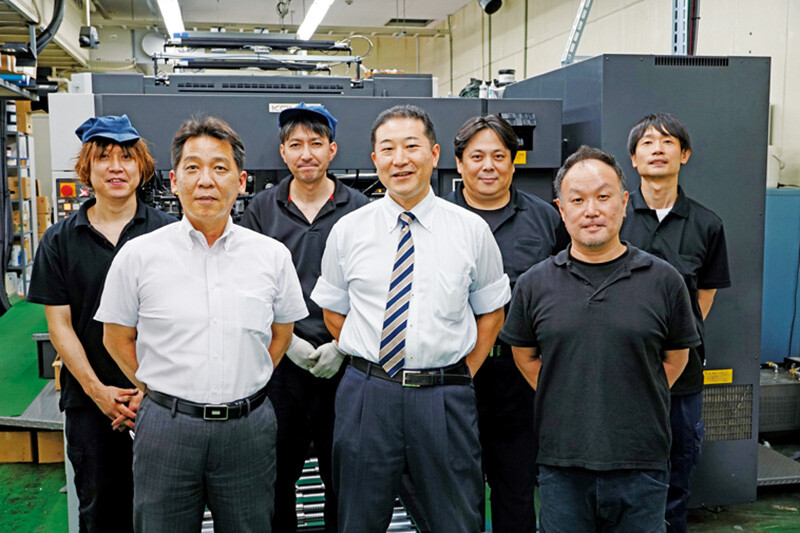 Related Information
Contact Komori South America, Asia, Oceania