Lithrone G40 advance Creates Standard for High Productivity and Quality
Japan, Maruyama Printing Co., Ltd. | Lithrone G40 advance [GL-640A]
06 September 2023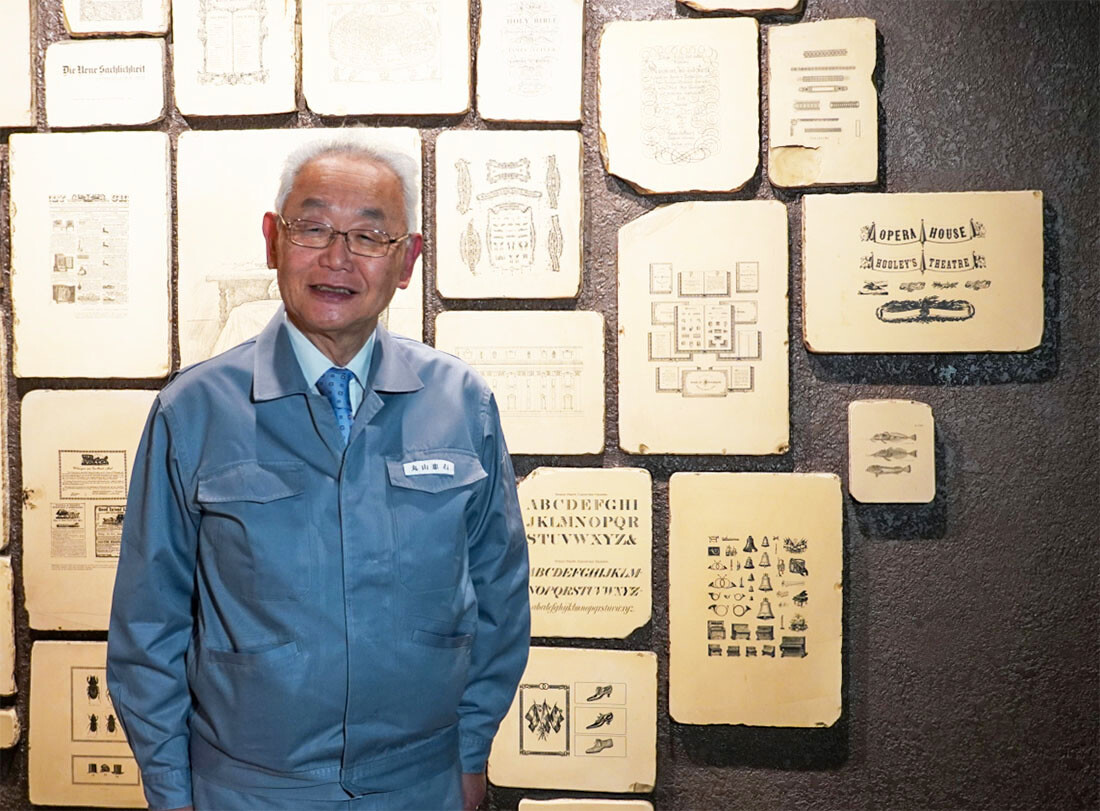 Maruyama Printing Co., Ltd., which has its head office and factory in Hyogo Prefecture, was founded in 1914 and has a history of 109 years. Rooted in the region, it established an integrated manufacturing system from design and planning to prepress, press, and postpress. In recent years, production efficiency, driven by the growing need for quick deliveries, has become an urgent issue. To address this requirement, Maruyama Printing installed a six-color Lithrone G40 advance LED-UV 40-inch Offset Printing Press and an Apressia CTX115 Programmable Hydraulic Clamp Cutting System. To find out about the purpose and effects of the introduction, we spoke with Keisuke Maruyama, President, and Yoshiro Kitano, Director, Yoshinori Hamada, General Manager, Kazumi Kitakaze, Section Chief, and Kyoji Ando, Subsection Chief of the Manufacturing Department.
"When considering and introducing the system, I felt Komori's high level of organizational strength in its preventive maintenance and service." -- Keisuke Maruyama, Representative Director and President
New equipment brings expectations of a change of mind
President Maruyama points out that one of the company's specialties is the integrated production of printing, binding, and finishing of calendars as well as the design, printing, and processing of various types of labels. The company has received multiple awards at the National Calendar Exhibition (Japan Federation of Printing Industries) and its products are highly rated.
Maruyama Printing had several facilities that were aging, and although productivity and quality had been maintained at the original specifications through overhauls, worries about breakdowns and parts arrangements were never-ending. On the other hand, the company also wanted a press that would handle short delivery times. President Maruyama had an extraordinary desire to "bring change to the manufacturing department" since this was the first renewal of equipment in a long time. "To meet short delivery needs, it was necessary to perform makereadies and changeovers more quickly. It's not the case that what we had been doing was bad, but I wanted people to feel that it's not just an extension of what we have done so far. Given the chance, people can change easily. I wanted to increase productivity on the equipment side and at the same time change people's minds by introducing Komori presses," he explains.
For installing the Komori machine, the company visited four printers that have introduced Komori presses. "We have continued to get advice from the presidents and factory managers of the companies even after we visited," says Director Yoshiro Kitano. A new relationship was born at the same time that the decision was supported.
Anxieties solved by training: full-scale operation three weeks after installation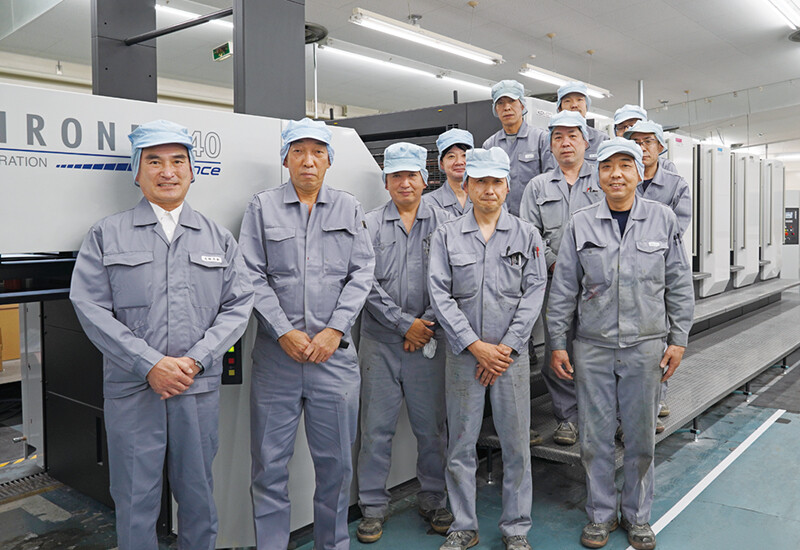 The Lithrone G40 advance LED-UV press was put into full operation beginning in February 2023. The operability of the new machine is different from that of the existing machines, and setup was completed in a very short period of time and it is now running as a production machine. Regarding the reason for this, Kitano says, "Before installation, I went to the KGC (Komori Graphic Technology Center) West Japan branch office with four operators and we worked out our anxieties by repeating the operation classes." Section Chief Kitakaze, who participated in the training, says, "I learned how to operate the actual machine in the training and was instructed by Komori personnel during the installation, and I could understand the differences in operability and the dampening mechanism, so there were no particular problems and I was able to start up right away," he recalls.
Positive change leads to increased productivity
The new functions of the press solved the existing issues and improved production efficiency. Regarding the increased need for quick delivery, General Manager Yoshinori Hamada says, "Until now, there was the problem of waiting for ink to dry. Our only UV machine was a half-size machine, which required stock to be cut in the previous process. With the installation of the 40-inch LED press, we're able to meet short delivery times without the time and cost of cutting." There is no waiting time for drying, and production planning has become easier.
In addition, the company has a lot of on-press proofing work. Kitakaze says, "Because we use a handy-type densitometer to measure solid patches, it sometimes took more than an hour to do color matching for high-quality products. With the introduction of the PDC-SX Spectral Print Density Control, we are now able to print high-quality images with no difference in density in about 30 minutes." Regarding getting color, Hamada says, "Since the density can be checked with a graph, anyone can call it OK if it is within standard values. It is very easy because there is no need to worry about color," he says.
Regarding the PQA-S Print Quality Assessment System, Kitano says, "The assessment system has become indispensable. There are jobs that rely on inspection machines, and I can guarantee quality with confidence."
Kitakaze says, "Previously, we used a paper inspection device in another room for inspection, so it was costly in time and labor. With PQA-S, printed material has completed inline inspection, so we can quickly pass it to finishing. Speed is an advantage with strict quality requirements."
The biggest contribution to productivity improvement is the change in printing speed. Conventional work done at about 10,000 sph can be run at the maximum speed of 16,500 sph, and what supports this is the advance press's sheet feeding and delivery performance.
"Sheet feed settings can be done automatically. Since the air adjustment for paper types is memorized, we can now print at maximum speed." As a result, the number of jobs per day has increased significantly. Two months after the start of full-scale operation, positive changes in quality and productivity are already apparent," he says.

Creating a new standard with the G40 advance and KP-Connect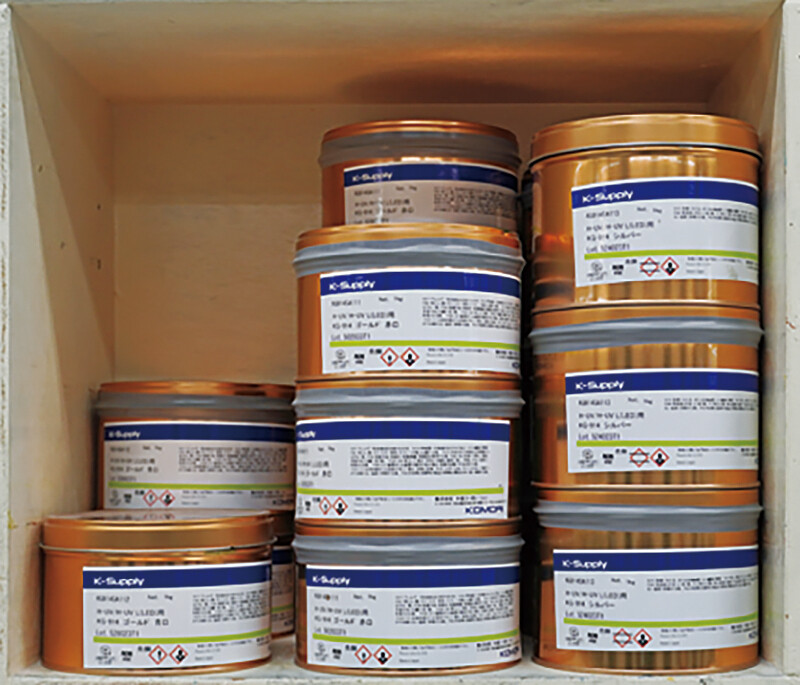 Maruyama says, "We will use this introduction as an opportunity to review our standards and work on color management." In addition, the company plans to promote "visualization" through KP-Connect. "Press operation is automatically recorded and objective reports can be obtained. Everyone being able to look at and consider the same data is critical for producing the next change," he stresses, emphasizing the importance of sharing information.
Finally, Maruyama says, "The core of our strategy is emotion and kando. We want to focus on assessment items other than price."

"The basic performance of the Lithrone G40 advance is excellent. It can print normally at a maximum printing speed of 16,500 sph. I was surprised."
"There is almost no ink smudging and the machine is clean. It also leads to improvements in the 5S (sort, set in order, shine, standardize, and sustain) of the plant."
"If you set the density at the beginning, color seems to come out almost without change after that. Time and labor are greatly reduced."
"Komori's training was in-depth. In daily printing, I leave the inspection to the machine from start to finish so I can work with peace of mind."
Related Information
Contact Komori South America, Asia, Oceania