Jaipur Vision Conclave - A Resounding Success!
Jaipur, India
20 September 2023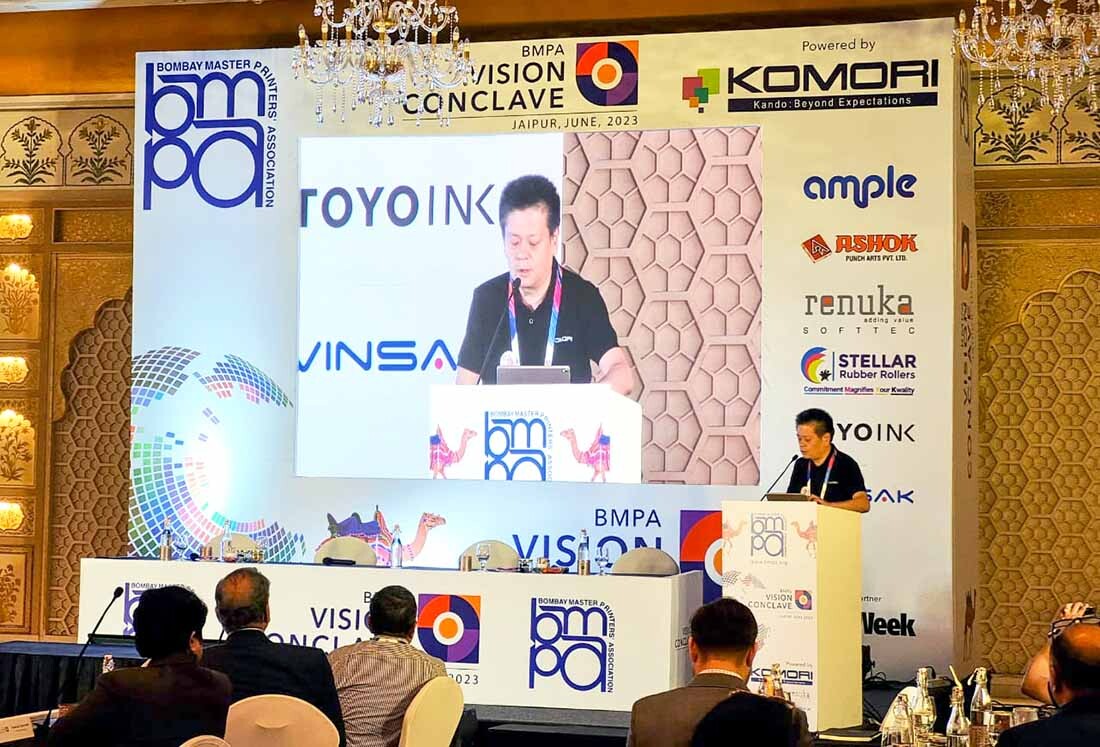 Komori's vision of Kando "beyond expectations"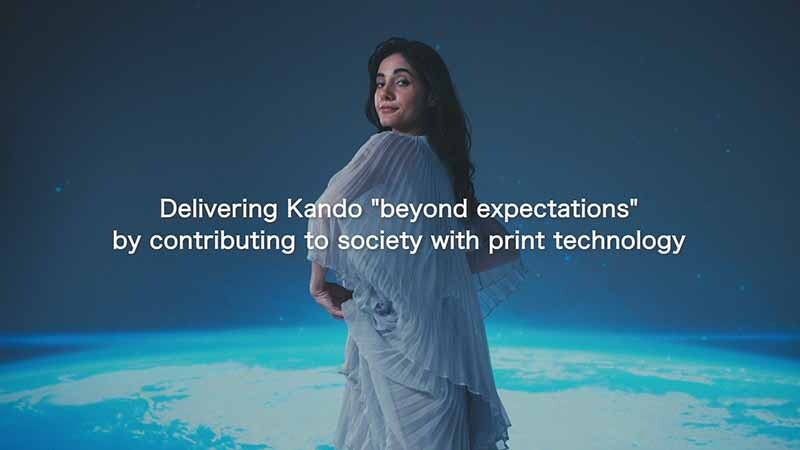 Komori is celebrating its 100th anniversary this year and taking the opportunity to share its vision globally and particularly with the Indian printing industry. Komori participated in the Jaipur Vision Conclave held from June 23 to 25, 2023 at the ITC Rajputana in Jaipur, India. This exceptional event brought leaders, innovators, and visionaries together from all over the printing industry. Komori shared its glorious 100 years journey along with its vision of the future of the printing industry. Based on our belief in Kando "beyond expectations," Komori is contributing to society with print technology.
Founded in 1923, the Komori Group manufactured its first offset printing press in 1928. Today, the company manufactures offset printing presses, digital printing systems, currency series printing presses, packaging printing presses, gravure offset printing machines for fine lines, and folding machines.
With a history of innovation and exceptional reliability, Komori has always adhered to its origins: manufacturing products of superior quality and reliability. We are known as a manufacturer of printing machinery, boasting a solid reputation in 82 countries around the world.
Product development strategy
Komori subsidiaries in major markets are constantly assessing user needs by region for feedback that is reflected in product development. This demonstrates the global reach and reputation of Komori's advanced printing technology. By participating in events like the Jaipur Vision Conclave, Komori showcases its vision for the future of the printing industry.
Komori's vision of Kando "beyond expectations" reflects its dedication to contributing to society through cutting-edge print technology and exceeding customer expectations. With its impressive range of products and global presence, Komori is well-positioned to drive the industry forward and continue to make a significant impact in the years to come.
Ken Sagawa presents the state of the printing industry and its future direction at the Conclave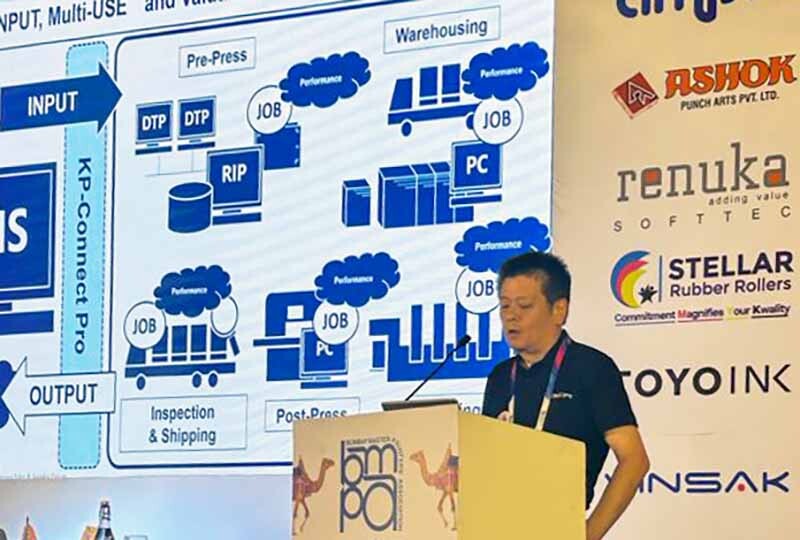 Today I will present an analysis of the overall environment that we are facing and the outlook for the future. There are many issues, and one of the most important is population. Global demographics is a crucial factor when discussing the direction of the printing business and industry, and this is because printing is a barometer of culture. Even though methods for transferring information that use "less paper" without printing are rapidly evolving, the demand for ink on paper is still strong. The demand for paper packaging, for example, is increasing due to environmental considerations. Printing volumes are correlated with global population, which is still growing. This year it exceeded 8 billion people. Population has doubled in the past 50 years. India, in fact, is now the most populous country in the world.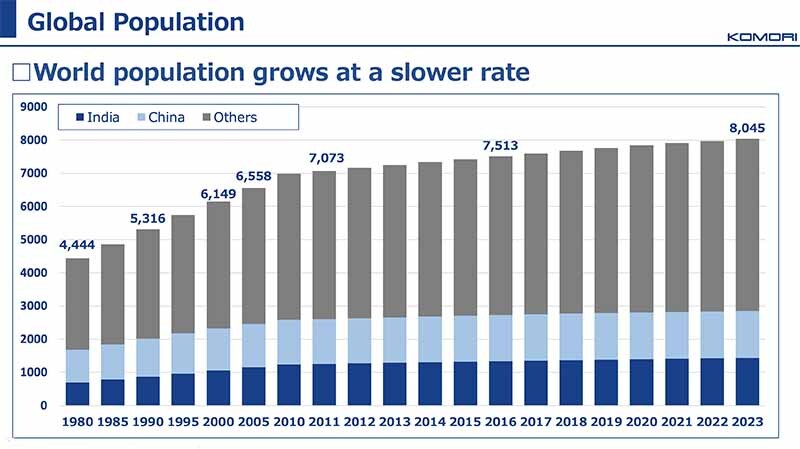 The super-aging society
When looking at the over-65 population in major countries, it's clear that Japan will be a "super-aging society" with two out of five people over 65 by 2050. India will have the slowest acceleration of aging among the key countries in the world. This plentiful working-age population will be a valuable competitive aspect of India.
Smart Factory to drive change
These trends are very important. The world is already unable to secure an adequate labor force. Thus, the trend in manufacturing is headed toward automation, including digitalization, labor saving, and robotization. Automation through digitalization is spreading rapidly: automated driving technology for automobiles and the explosive growth of generative AI applications such as Chat GPT are examples. The penetration of these technologies into various fields is irreversible. In fact, it is true now that people are no better than robots and AI in determining optimal solutions by analyzing past experience and data. This development is today beyond question.
In the printing industry, the emergence of the "Smart Factory" is a major development. The demand to achieve smart factories will soon shape the future of the industry.
Age of VUCA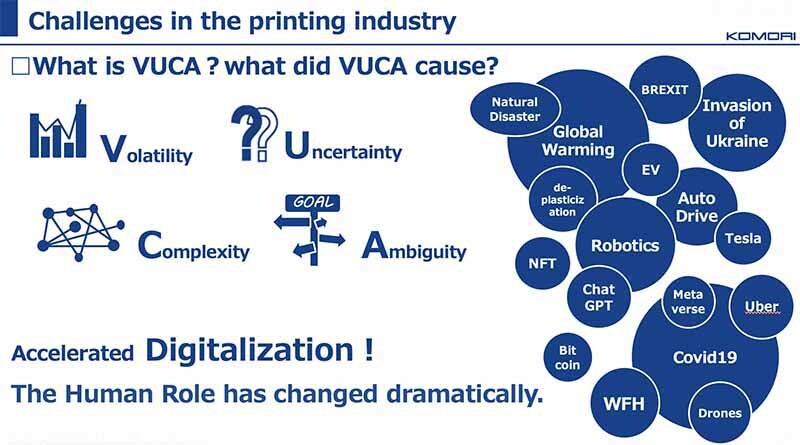 We are in the age of Volatility, Uncertainty, Complexity, and Ambiguity, or VUCA. What changes has VUCA brought? Undoubtedly, change is constant and our skills and knowledge are limited. Survival depends on learning new skills and acquiring knowledge quickly. We believe that VUCA in the 21st century has definitely accelerated the pace of digitalization.
The role of people
There are only two ways for a company to increase its profits: either lower the cost of manufacturing products or raise the selling price. Manufacturing Digital Transformation (DX) involves lowering costs, and this is accomplished mainly by robotization, while Sales DX depends on the abilities of people to create value. Only people are capable of maximizing sales volume numbers by creating value. Shifting the allocation of labor to this field is critical.
Manufacturing DX
DX in manufacturing requires unifying product specifications, minimizing production equipment, and maximizing throughput. Achieving these goals requires visualization using IoT, labor saving and automation using robot technology as well as fully automated inspection technology. Komori knows that investments in these technologies are critical for advancing manufacturing DX.
Development progress of Komori automatic operation system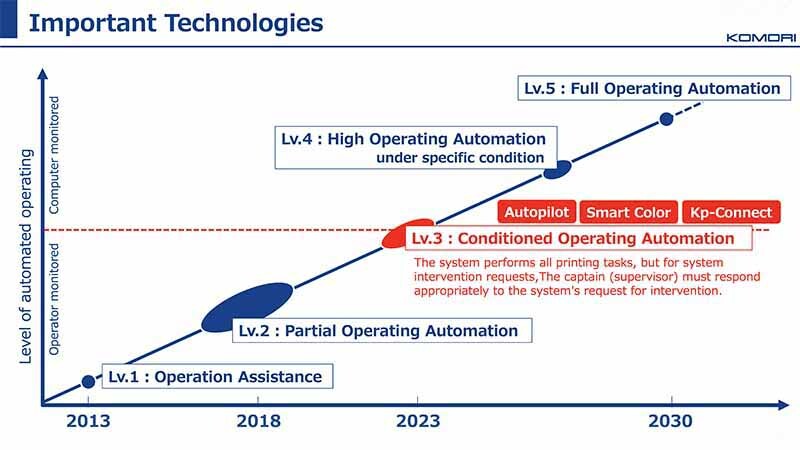 Komori is developing an automatic operation system without human touchpoints that is structured in 5 phases. Level 1 and Level 2 have already been achieved. These phases still rely on a certain number of operation engineers. We are now going into the Level 3 phase that enables all printing operations to be performed by the system. However, this phase still requires a supervisor's intervention when monitoring the system. Some Komori customers have already reached this level with our presses. Our next goal is to attain Level 4 and Level 5, which deliver a fully automatic operation system with both quality and productivity control. Komori is trying hard to achieve this stage in the very near future.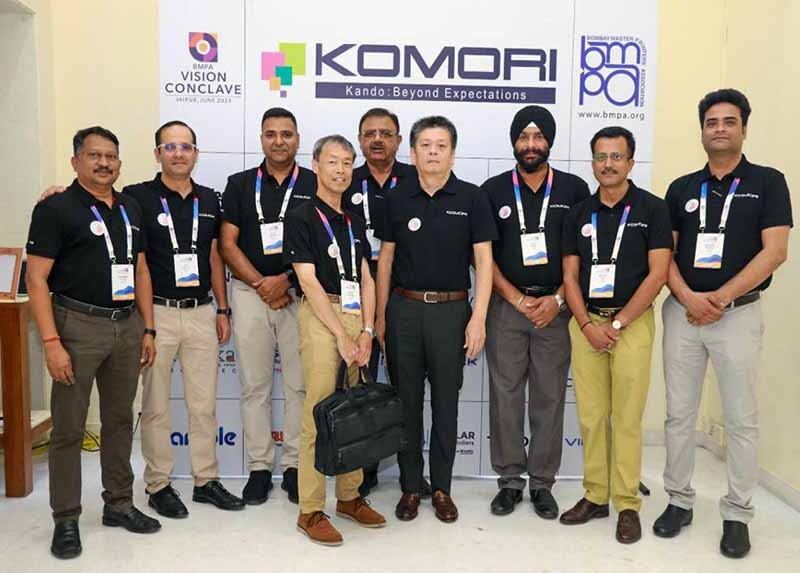 Contact Komori India