Expografica 2017
Jalisco, Mexico
17 May 2017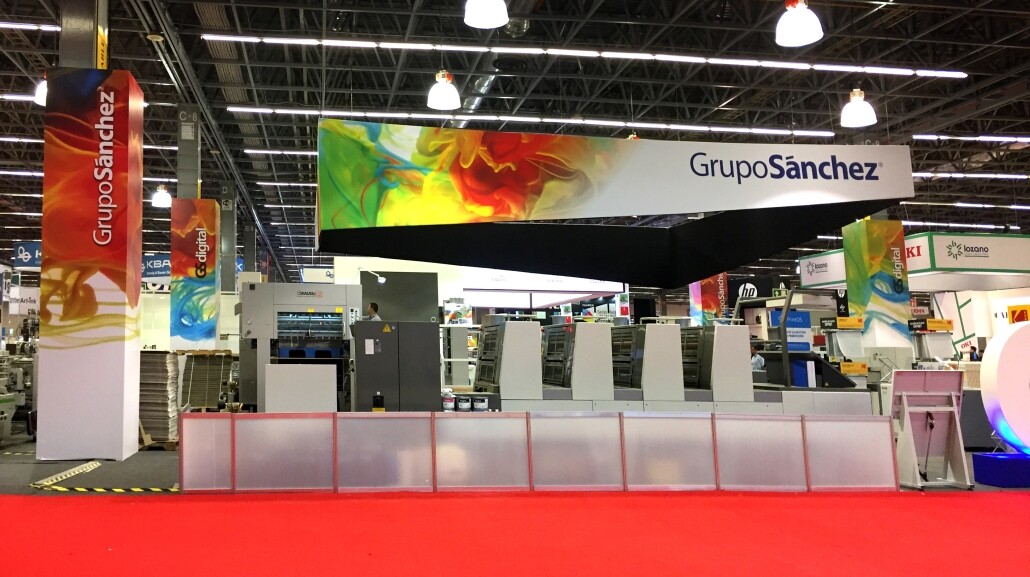 Expografica 2017 was held in Guadalajara, Jalisco, Mexico, from May 17 to 20. The most important graphic arts industry trade show in the Spanish-speaking world, Expografica is held ever y two years, alternating sites between Guadalajara and Mexico City.
Expograf ica's objective is to promote the printing industry in Mexico by making the latest technologies available to the market, training and updating its participants, and reinvesting economic benefits in the same environment. It is the place where national and international
brand leaders meet.
Grupo Sánchez, the exclusive distributor of Komori in Mexico since 2003, had one of the biggest booths at Expografica, about 6,000 square feet. A Komori four-color Enthrone 29 sheetfed offset press was exhibited together with prepress, digital and finishing equipment.
Grupo Sánchez has been the only exhibitor participating every two years since Expografica's beginning in 1979. Its main objective is to strengthen Komori's position in the Mexican market. This year's show was a great success for both Grupo Sánchez and Komori.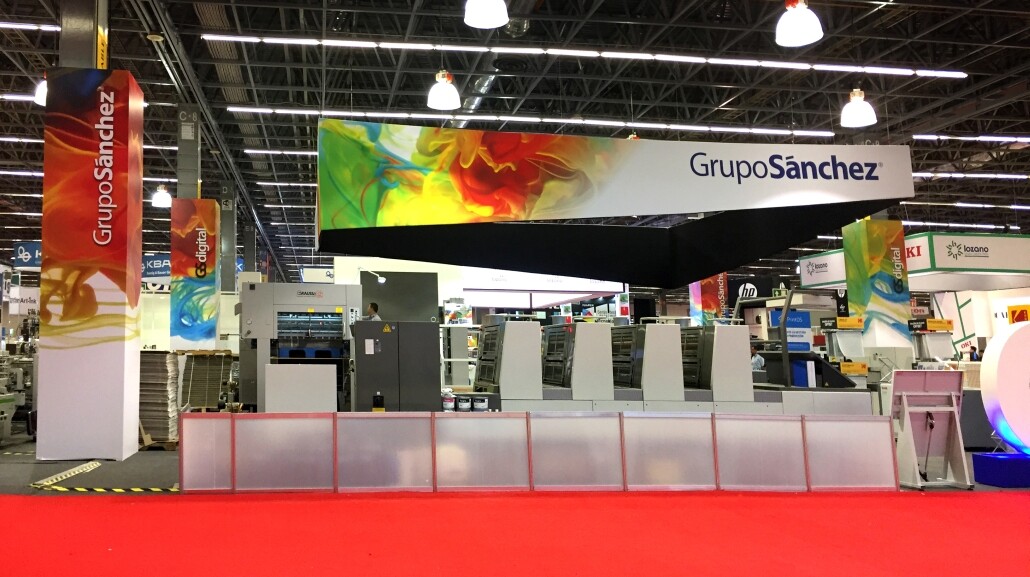 Contact Komori South America, Asia, Oceania