Fleximpress trusts Komori tech to strengthen its leadership
Argentina, Fleximpress Grupo Impresor | Lithrone G40 [GL-640+C UV]
01 August 2017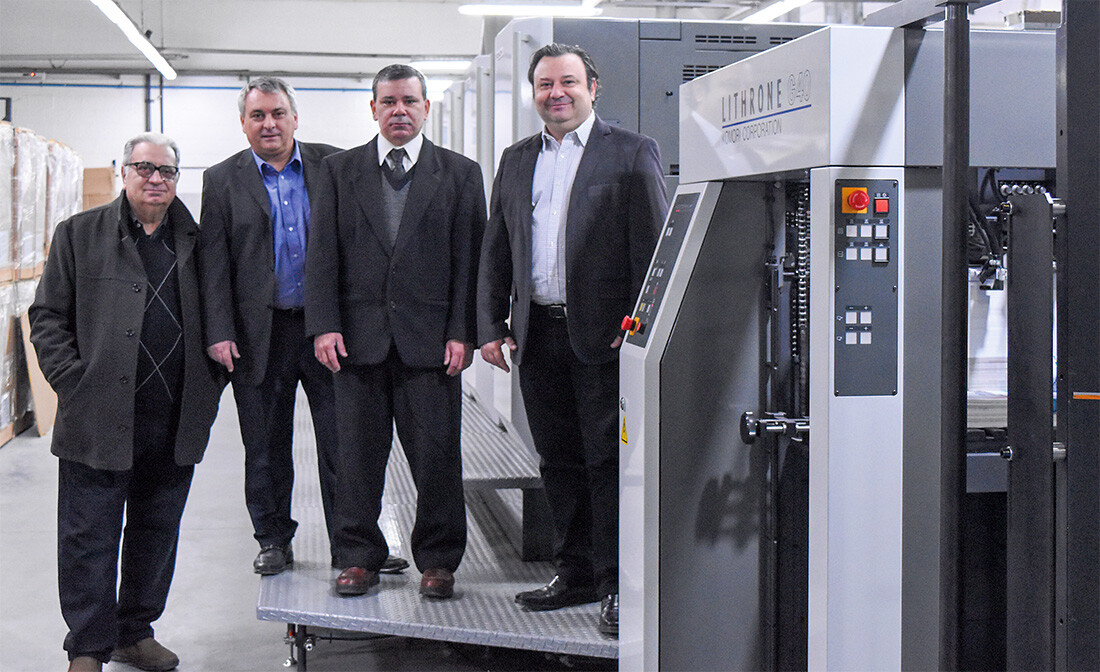 Fleximpress Grupo Impresor is a well-known Argentine printer founded more than 50 years ago by Miguel Ángel Roque as a commercial printing shop. Since 1998 the company has developed capabilities in label printing on nonabsorbent substrates, and today it is the leading producer of In-Mold Labels (IML) in the Argentine market.
From left: Miguel Ángel Roque, Founder; Gustavo Pellegrini, President; Gastón Roque, Purchasing Director; and Diego Roque, Production Director
Over the years, Miguel was joined by his nephew, Gustavo Pellegrini, now President, and his sons, Diego Roque, now Production Director, and Gastón Roque, Purchasing Director. Meanwhile, Fleximpress consolidated its position as the leader in labels for industrial containers, mainly for paints. This achievement drove the management to seek new markets in the food industry to use its IML technology, particularly for ice cream, yoghurt and dairy products.
Renewal of production machines
As the printer embarked on a diversification initiative, it realized that it had reached the technical limitations of its equipment fleet, which consisted of a four-color Kony (a predecessor to the Lithrone) and a six-color Lithrone 40, both having been in operation for several decades. This old technology not only didn't allow them to grow in IML but also forced them to practically abandon the market in cardboard packaging.
It was clear that the time had come to invest in a new press. "We have been a Komori user for a long time, and we've always had a good opinion of the Komori brand. But we wanted to be very professional in this selection because the machine is fundamental to our future," says Diego Roque.
Fleximpress researched other brands from German manufacturers and even traveled to Europe to visit printers and press manufacturing facilities. Finally, however, they realized that Komori offered them what they really needed — regarding not only machine capacity but also the advantageous deal put forward by the local distributor, Automación Gráfica SACIF. Diego Roque explains: "The selection process and the purchase decision took a long time, but throughout this period we felt that we were in good hands with Automación Gráfica and Komori. Because we not only want to enter the food market and print materials such as PP, PVC, synthetics, self-adhesives and laminates but also want to recover our position in the cardboard packaging market, where we had not paid enough attention. Automación Gráfica and Komori always advised us regarding the best configuration for these kinds of substrates. They even invited us to make a test print with our substrates at Komori in Japan."
In July 2016, Diego Roque and Print Supervisor Andrés Salamonowski traveled together with Gustavo Mazzini, Automación Gráfica Sales Executive, to Japan to run printing tests. These were carried out in the Komori Graphic Technology Center in the Tsukuba Plant. The results were very good and the implications were interesting. They also visited the printing facilities of some Komori users operating in different environments.
An emotional event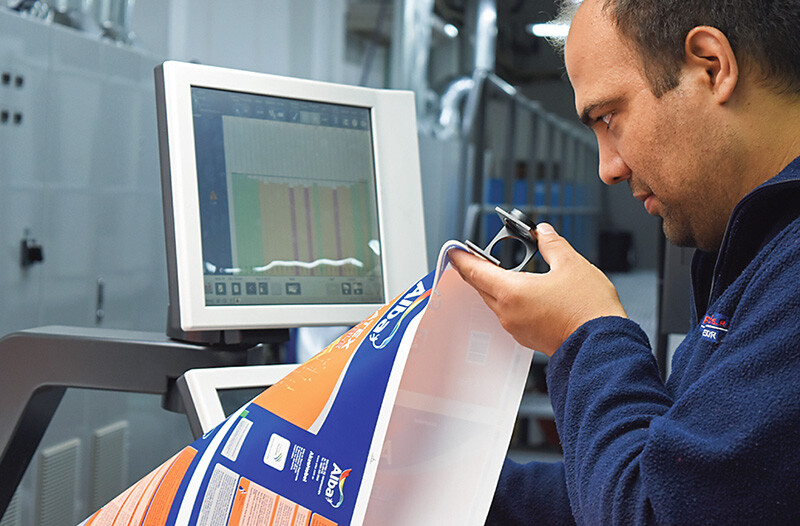 Diego Roque was very impressed with the Tsukuba Plant. The modern, well-organized plant and the commitment and professionalism of the Komori workers made a strong impact. A very emotional event for Fleximpress occurred during the visit to the plant. When they were visiting the machine testing area, they were able to see their own machine start the print testing process — a surprise they surely will never forget. On this trip, the Fleximpress visitors also met with Chairman Yoshiharu Komori and discussed the state of the Argentine market.
'We are reaching our objectives'
Gustavo Pellegrini commented on the company's current state and the potential of the new press: "Little by little we are reaching our objectives. We have eliminated the offline varnishing process, which notably improves productivity. In addition, with the equipment specified on this machine, we have reduced the start-up time by half, allowing us to complete more jobs per day. Also, we have drastically reduced waste costs."
"Incorporating the new Komori machine has made us very confident about the future," says Pellegrini. "In the past few months Fleximpress has become ISO 9001 certified, gained Gutenberg Certification (local institute) and acquired the most productive press in the region — the six-color Lithrone G40 UV with coater. All of these initiatives are aimed in the same direction — increasing the level of service and productivity and offering high quality labels and packaging in order to raise the value of the products inside. This is the essence of our strategy as we face the challenge of maintaining our position in the IML segment in Argentina and increasing our activities at regional levels."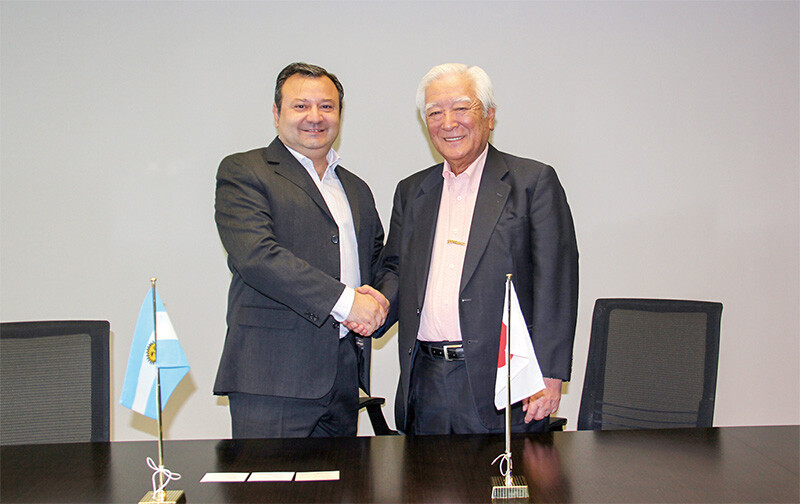 Related Information
Contact Komori South America, Asia, Oceania