Full service on a higher level with Impremia IS29: Impremia IS29 key to offset+digital vision
Japan, Mizukami Insatsu | Impremia IS29
01 December 2017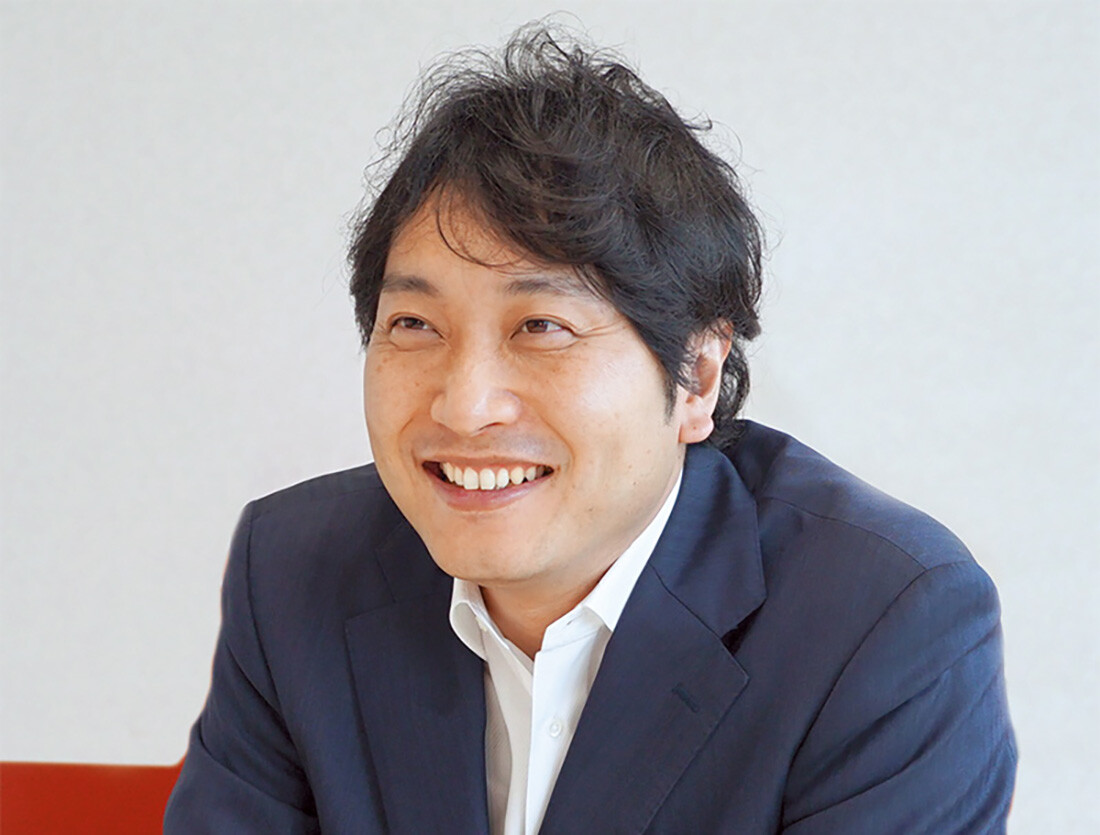 Katsuya Kawai, President and Representative Director
With the world's number one market share in the field of test charts for imaging equipment, Mizukami Insatsu has an established reputation for high precision printing. Positioning itself as a full service company, the printer is rolling out end-to-end '360° Full Service' and solving customer issues by undertaking everything from marketing to creative work, printing, inventory management and delivery. In 2016, following the completion of field tests, Mizukami officially commissioned an Impremia IS29 sheetfed UV inkjet digital printing system. To find out about the objective of the installation and the actual operating conditions, On Press spoke with President Katsuya Kawai, General Manager Yoshiki Matsuzaki and Section Chief Takero Tachikawa.
Mizukami is boosting its share of the package printing market by taking advantage of its planning capabilities and high precision printing. As orders for short runs of many different items rapidly increase, the company is handling all jobs on UV or H-UV presses except for work that must be done on a press using conventional oil-based ink. In addition to installing new offset equipment, Mizukami began field tests of an Impremia IS29 and officially commissioned the machine in December 2016. President Kawai says that the '360° Full Service' stance taken by the company is the reason for strengthening its equipment lineup.
"I always want to be someone who can solve customers' issues. Customers want to implement fast-acting and flexible business strategies because of the rapid changes in today's world. In addition, our customers are also very concerned about how to respond to the fragmented needs of their customers. Full service is one measure that can solve this headache. Having Mizukami handle all operations end-to-end marketing, creative work, printing, inventory management and delivery — allows customers to streamline printing-centered business processes."
Power of the Impremia IS29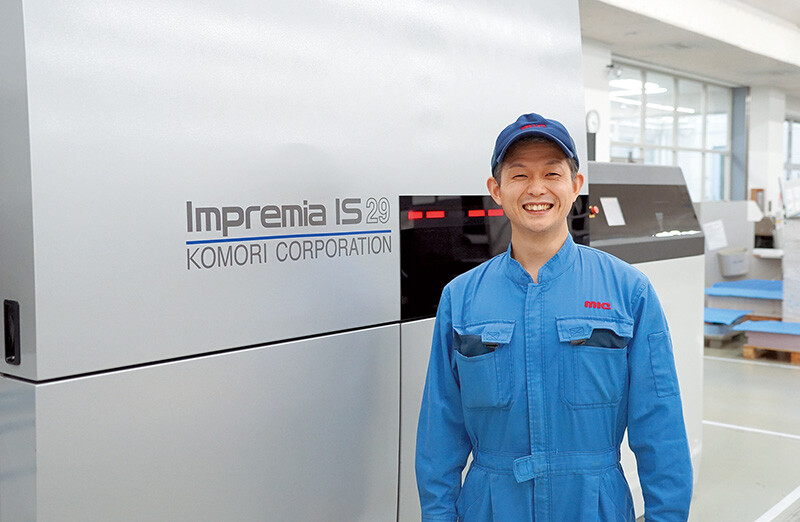 "Our basic stance is that the value we provide to customers is not one solution, service or product but rather a combination of optimal solutions."
"We selected the Impremia IS29 as the digital printing system for combination with offset. The reason is that only the Impremia IS29 is both offset-like and uses LED-UV," says Mr. Kawai.
General Manager Yoshiki Matsuzaki, who heads the production department, explains: "First, it is made by Komori, a press manufacturer, so it is highly reliable. Second, on the functional side, pre-coating is not necessary and curing by LED-UV is stable. Finally, quality, which is ordinarily a concern with digital printing, is no worry at all."
"The quality is no different from offset, and perhaps it is greater. The color gamut of the Impremia IS29 is wider, and for jobs that do not require color matching with offset, we take full advantage of its greater gamut. Actually, a lot of our work now specifies the use of this machine. In terms of printing speed, offset is overwhelmingly faster, but with the Impremia IS29, if the data is ready, the system can print from the first sheet without color matching. Nothing else needs to be done. Moreover, it takes at least five years to train an offset operator, but we are sending new recruits to run the Impremia IS29," Mr. Matsuzaki says.
Section Chief Takero Tachikawa, who is in charge of the printing floor, appreciates the versatility of the Impremia IS29: "The system prints with high quality on stocks ranging from ordinary coated paper to high quality paper, matte paper and textured papers such as Leathac and Vent Nouveau. Since it's inkjet, the color gets fully into the spaces between the irregularities."
"Ultimate pair:" Impremia IS29 and L
ithrone GX40RP
Ordinarily, POD and CTP are run in separate rooms. At Mizukami, though, the Impremia IS29 and a Lithrone GX40RP H-UV L (LED) print side by side in the same space. This translates President Kawai's strategy for a future that is 50 percent offset and 50 percent digital into reality.
Calling these two machines "the ultimate pair," Matsuzaki says: "To put it unequivocally, all printing should be doable with these two machines. I expect this combination of equipment to yield the highest productivity in our company."
Mizukami has also installed the Komori Solution Cloud KP-Connect and is promoting streamlining — from the entry point where orders arrive to the exit point that provides final service.
"Printing companies must make their plants into smart factories. When I thought of streamlining our plant, I knew the KP-Connect concept of linking all devices and people was critical to our becoming a smart factory," says Kawai. "To meet the challenges of the future, we will partner with Komori, and through trial and error we think the optimum solution will become available around 2025."

Related Information
Contact Komori South America, Asia, Oceania