Lithrones drive Solo Murni to vigorous growth
Indonesia, PT. Solo Murni Printing | Lithrone G44 [GL-644+C]
01 April 2018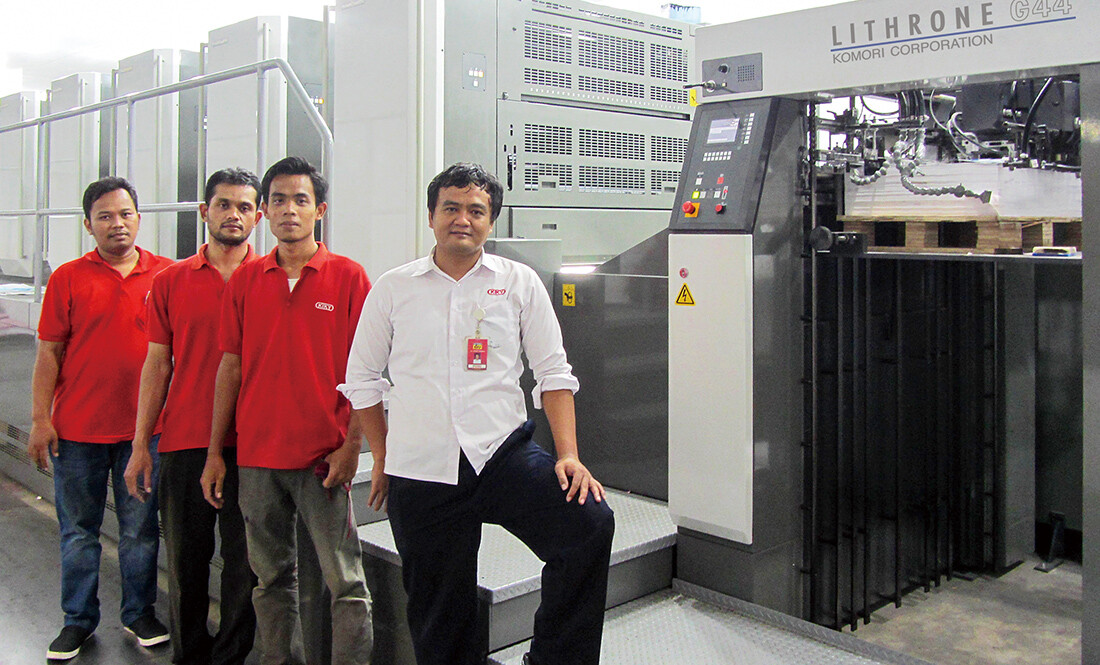 PT. Solo Murni Printing Company was established by Sinyo Haryanto in 1976 in the city of Surakarta in central Java, Indonesia. In the beginning, Mr. Haryanto, who still serves as President Director, used only his own self-operated offset machine made of wood. Today he is assisted by his four sons, Ricky (Kiky), Roy, Ryan and Rio.
Lithrone G44 operators
Upscaling at full tilt
PT. Solo Murni has a worldwide reputation as one of Indonesia's foremost manufacturers of stationery products. The company also has a worldwide customer base encompassing the South Pacific, Asia, America, Western and Eastern Europe, and the Far East. In the mid-1990s the printer built a factory on 20,000 square meters in the Bangak Boyolali area. Today the factory covers more than 100,000 square meters, the company employs more than 4,000 people, and the printer has successfully marketed its own brands, such as Kiky, internationally.
Currently, PT. Solo Murni produces more than 100,000 packages weekly, and more than 400 different products in six categories: school notebooks, office supplies, envelopes, writing pads, gift wrapping and gift boxes. Building on its innovation and expansion, the printer is today licensed to publish notebooks with the art of famous cartoon characters, including Transformers, Marvel heroes, SpongeBob, Hello Kitty, Doraemon, Sanrio and many others.
Shifting to Komori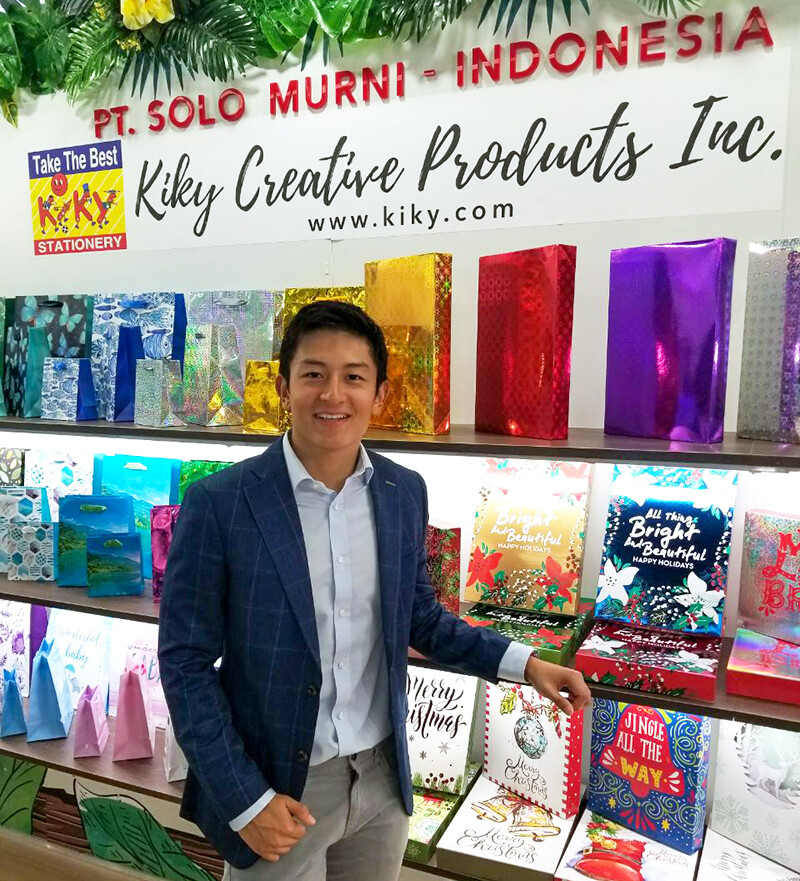 For almost 30 years, the printer used German presses. In 2013 they purchased a Komori offset machine and quickly discovered that Komori presses met their needs for innovation in book and stationery manufacturing — the cornerstone of the business. Today, the printer uses six Komori offset presses, including the six-color Lithrone G44 with coater installed in November 2017.
The printer explains, "Development of variations for book covers and packaging required the production department to add a large six-unit press equipped with an aqueous coater to allow packaging to be produced in-line. Before installing our new six-color Lithrone G44 with coater, we had to go through a time-consuming, complicated process requiring two passes that frequently resulted in color that did not produce the desired effect. We chose the Komori press because its technology was not only sophisticated but also easy to use and maintain."
"Now with the six-color Lithrone G44 in our factory, the problems encountered with book covers and packaging are solved, quality is much improved, and long runs of 20,000 sheets or more make the work easier and faster."
'Unquestionably superior'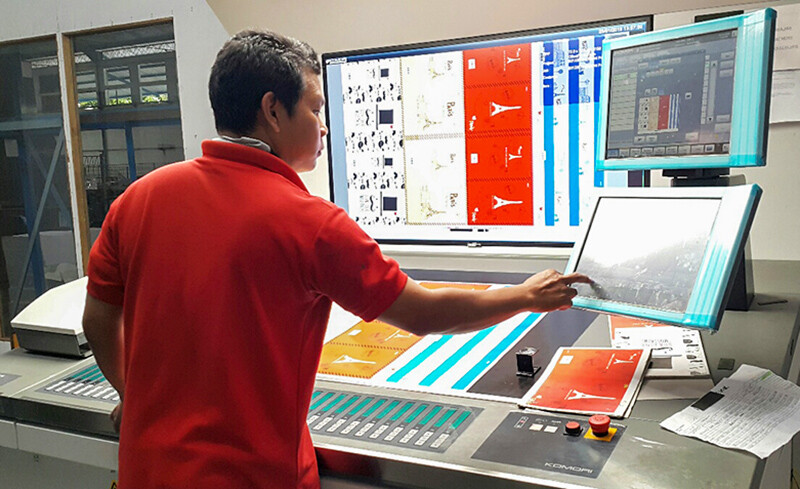 The printer also notes that the Komori machine is unquestionably superior for jobs of four colors or more and faster for work that requires coating. In addition, operators find the new Lithrone very user friendly, and Komori technical assistance has been outstanding.
For more than five years the company has used Komori machines. And customers have rarely voiced concerns regarding quality or timeliness. The Lithrone has reduced production errors and minimized paper waste, so the company is succeeding in all of its goals!
Up ahead: smart cards
For the future, PT. Solo Murni's business strategy is to continue to innovate and develop its products — not only book covers and food packaging but also smart cards and security printing. The printer is looking forward to a future with Komori.
Related Information
Contact Komori South America, Asia, Oceania