Rewriting the book on publishing with Komori
China, Beijing Zhongke Printing Co., Ltd. | Lithrone GX40RP [GLX-940RP+C H-UV L (LED)]
01 April 2018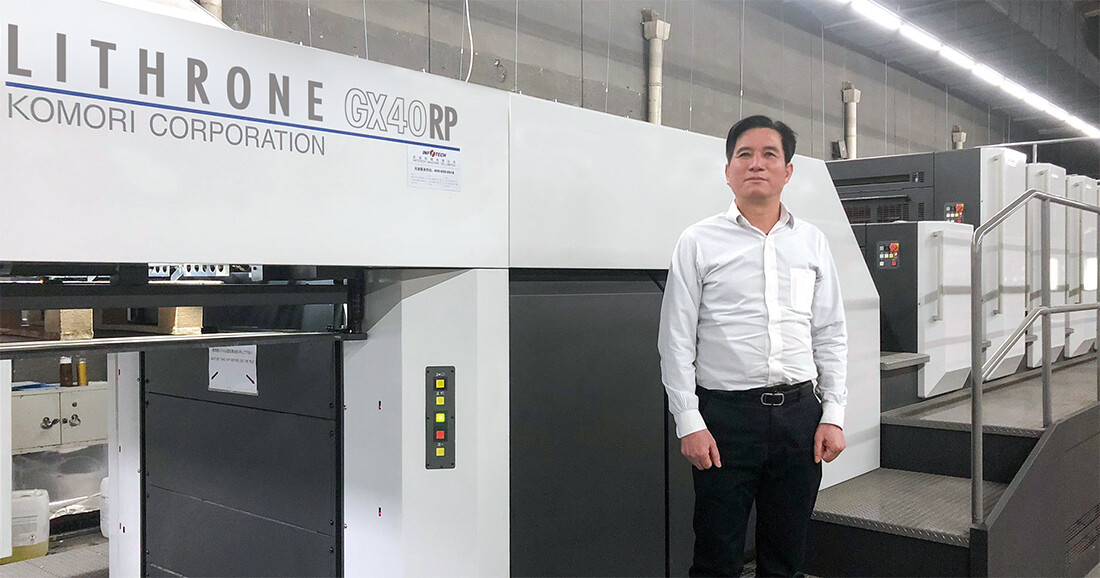 In the long history of printing in China, Beijing Zhongke Printing Co., Ltd. is truly a star that shines. As the printing industry confronts change, this company boldly advances by using its creativity to bring new vitality to the printing business.
Zeng Xingqiao, President
Founded in October 1957, Zhongke opened its facility in the art-centric Songzhuang Industrial Park in Beijing's Tongzhou District. With floor space of 60,000 square meters on a site of 130,000 square meters, the company has authorized capital of 197 million Chinese yuan (US$ 31.1 million), total assets of 620 million Chinese yuan (US$ 97.9 million) and a workforce of 1,000. Playing a central role in the Chinese printing industry, Zhongke has acquired nine certifications, including ISO 9001 for quality management and ISO 14001 for environmental management.
Today the company faces the question of how to maintain its corporate growth on a sustainable basis. The growth of publishing printing has slowed recently for a number of reasons. For a book printer to succeed today, managers must have the courage to change. Zhongke President Zeng Xingqiao is such a manager. Under his leadership, Zhongke is undertaking a planned top-to-bottom upgrade of its printing equipment.
After installing eight Komori presses (three web offset presses, four four-color Lithrone S40SPs and one five-color Lithrone S40 with coater), Zhongke invested in the latest nine-color Lithrone GX40RP, equipped with Komori's advanced H-UV L (LED) curing system, KID, and high-performance software such as PDC-SX and A-APC.
"We've grown by more than 20 percent every year since 2012. Based on a comprehensive review of what was required to meet operating growth and customer demand, we installed the newest Lithrone this year," says Mr. Zeng with pride.
High efficiency through investment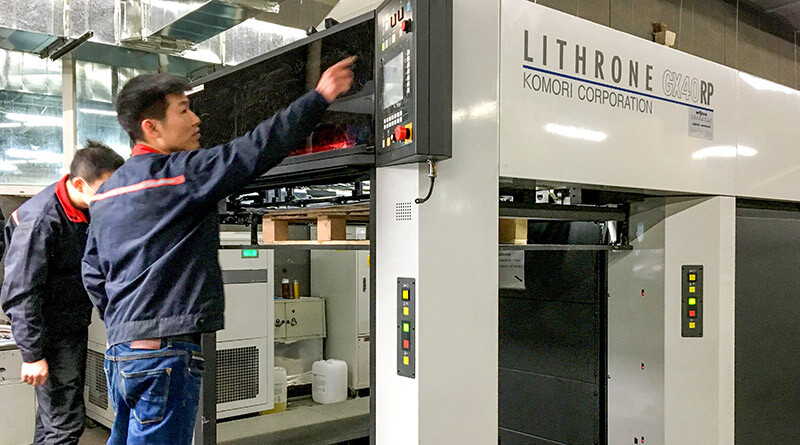 Many firms in the industry are pessimistic nowadays, believing that printing is heading downhill due to the effects of the internet and multimedia, but Zeng sees things differently: "Zhongke has made considerable investments in recent years and has become one of the most prominent printers in the country. We are not, of course, buying equipment with the simple aim of purchasing hardware. We are buying printing presses to raise our performance, enhance efficiency, achieve a higher standard of automation and be ready for the smart society."
Zeng has a very high opinion of the new nine-color Lithrone GX40RP: "After seeing the demonstration, I knew that this press would match our operating needs perfectly. This machine not only elevates print quality but also shortens printing time. It offers an extraordinary edge in printing speed, stability and low cost. In fact, with a system that grips only one side of the sheet even though it is a double-sided press, it reduces paper waste and slashes costs. It is equipped with the H-UV L (LED) curing system, so work is dried instantly and can be immediately sent to postpress. Quality is higher and turnaround is shorter. It is more efficient and allows us to meet our customers' needs completely."
The press operator also thinks highly of the new Lithrone GX40RP: "The main thing is that it is easy to operate and efficiency has been greatly improved. Plate changing, for example, has been cut from more than seven minutes to just 85 seconds. Registration is excellent, so the quality of printed work is much higher. Because the machine is equipped with fully automatic cleaning systems, makeready is much shorter and printing productivity is much higher."
"I've been building a partnership with Komori for more than 10 years. In fact, I started deepening our ties as soon as I got into the industry. Komori does more than just make machines — it provides very thoughtful service and goes out of its way to meet our needs," says Zeng.
"Whether one considers speed, print quality or efficiency, the performance of Komori presses is exceptional. This level of performance along with the total service record built up over time led to strong ties and deep trust between Zhongke and Komori," he continues. "Both Komori and Infotech, our distributor, are attentive to the fine details of service — from installation, test operation and personnel training to after-service. They aim for perfection in technology and are scrupulous about deadlines in work."
Zhongke Printing was able to meet its high-quality printing needs by building a partnership with Komori. And through this partnership, the printer established its astounding track record. Zhongke will register turnover of more than 200 million yuan (US$ 31.6 million) this year — strong evidence of being on the right track.
Eyes on a bright future
As information technology and corporate management become more deeply integrated, Zhongke will continue to scale up its digitalization and smart operation, becoming one of the brightest stars in publishing printing. May its future grow ever brighter.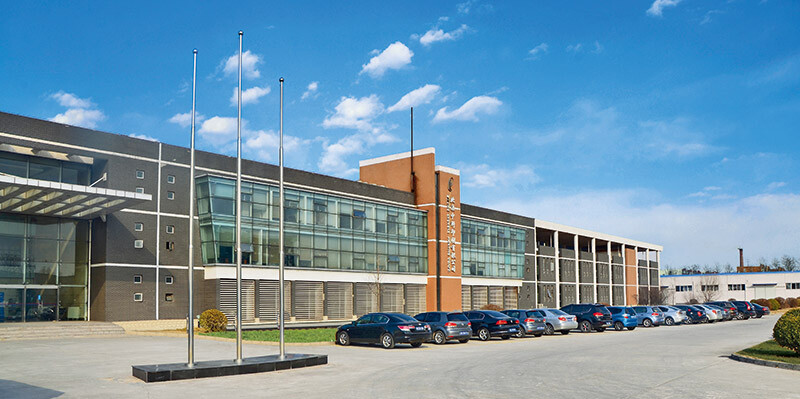 Related Information
Contact Komori China