Xiamen Hongluyuan: Progress through values and growth
China, Xiamen Hongluyuan | Lithrone G46 [GL-446] / Lithrone G37 [GL-437]
01 August 2018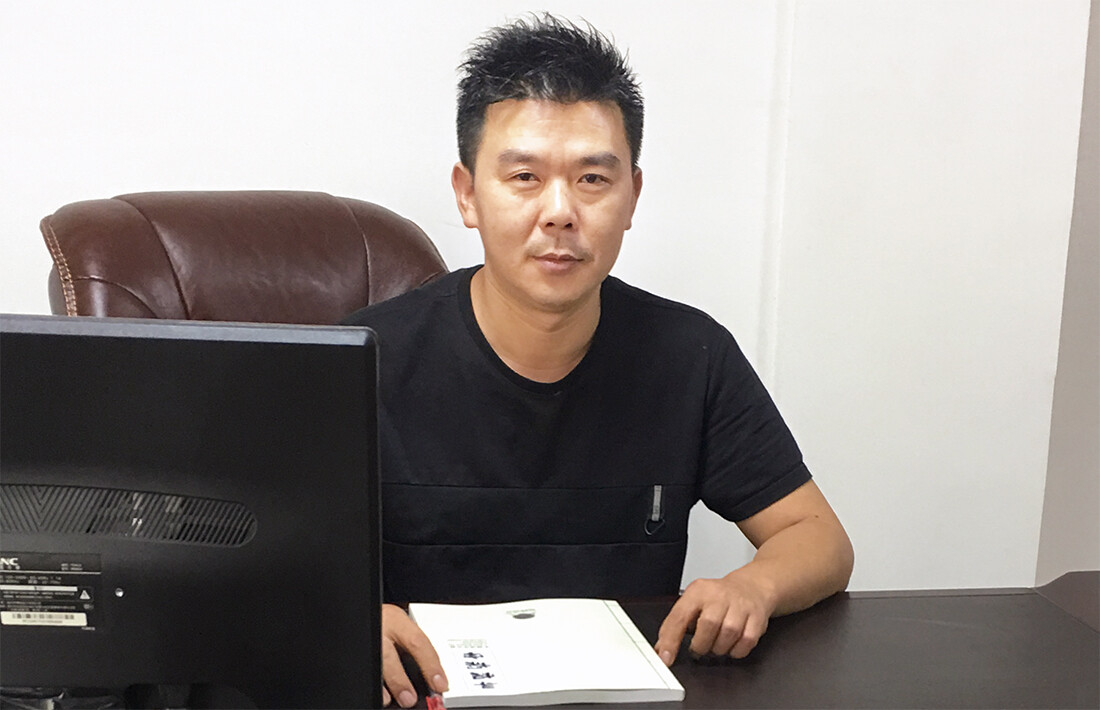 Xiamen, formerly known as Amoy, is a long-flourishing seaport in southeastern China. Today the scenic beachfront city surrounded by mountains and sea is a relaxing locale that is home to a species of egret and one of the rising stars of the printing industry.
Mei Guangming, President
Compared to many of its competitors, Xiamen Hongluyuan Printing Company is an up-and-coming enterprise, eager to make its mark in the industry. President Mei Guangming radiates confidence and works with single-minded determination.
Founded in 2006, Hongluyuan started out with just two employees. The company now has about 50 employees and a 10,000-square-meter plant. For print production, it operates a four-color Lithrone G29, a four-color Lithrone G37 and a four-color Lithrone G46.* Its work consists mainly of magazines and books, high-end catalogs and paper cartons.
Trust and honesty are the management ideals that Hongluyuan has followed unfailingly. The company puts these qualities first in dealing with customers and employees. Among the clientele are some of China's most well-known companies as well as many small manufacturers. What's more, numerous customers have evolved from partners into friends. "Many of our clients have long relationships with us and have become old friends," says Mr. Mei. "They know that they can depend on our quality and service."
The printer's strong values and relationships have secured the firm a solid reputation. And because Komori's values matched the traits that the printer fostered, Hongluyuan in 2012 invested in the four-color Lithrone G29. The Lithrone quickly earned high marks from customers. Three years later, the company purchased the four-color Lithrone G37 to keep up with growth, and in 2018 installed the latest high-performance four-color Lithrone G46. These three Lithrones, commissioned within the space of a few years, now form the backbone of the company's print production facilities.
Choosing Komori and growing nicely
"I first chose Komori because I'd heard they delivered relatively high cost performance," says Mei. "After seeing the Lithrone demonstration at the 2011 Print China show in Dongguan, I purchased the Lithrone G29 with almost no hesitation. I soon found out that I'd made the right choice. The arrival of the Komori machine brought about a large increase in our turnover and drove our growth. When it came to efficiency and service, Komori's performance was excellent. We were very satisfied. Therefore, we followed up with the Lithrone G37 and the Lithrone G46.
The Komori press did not disappoint Hongluyuan, where quick, accurate and decisive are watchwords. The speed, production efficiency and unmatchable print quality of Komori machines were recognized by many customers, who soon directed their work to the printer. When producing high-end catalogs, books and magazines as well as packaging, customers' demands are extremely high. It's critical to not only reproduce color perfectly but also meet turnaround times and price requirements.
"The Lithrone G46 that we installed quite recently delivers incredible performance and gives us a decisive edge," says Mei. "It features a maximum sheet size of 872 x 1,160 mm, a sheet thickness range of 0.04 to 0.8 mm and a 15,000 sph maximum printing speed. These specifications give us a tremendous advantage in package printing. It's my weapon of choice for breaking through in the packaging market."
"With the new Lithrone G46, staffing and space costs have been reduced to half of previous levels, so the running cost is economical. The costs of consumables such as PS plates and electricity have been cut while productivity is much higher. Compared with the 102 cm and 92 cm presses on the market, the Lithrone G46 provides twice the productivity. It's really a productivity monster! We had high hopes and we're totally satisfied."
According to Yu Gaijun, chief operator of the press, "One Lithrone G46 provides the productivity of two full-size presses. It is very efficient. Moreover, it's easy to operate, and the smart software integrated in this press boosts productivity. It's a high-spec machine, indeed."
Looking ahead
Brimming with optimism, Mei says, "I saw opportunity in the printing industry and joined Xiamen Hongluyuan mid-career. Once you set foot in this business, you have to do your best, no matter what difficulties you face. Right now we're running several Komori presses, including the Lithrone G46, and we intend to build core competitive strengths.˝
The company is determined to make an impact in the Chinese printing industry and create a new legend. Keep an eye out for this one.
Related Information
Contact Komori China