Alianza Gráfica innovates packaging with Lithrone G40
Colombia, Alianza Gráfica | Lithrone G40 [GL-640+C UV/H-UV]
01 December 2018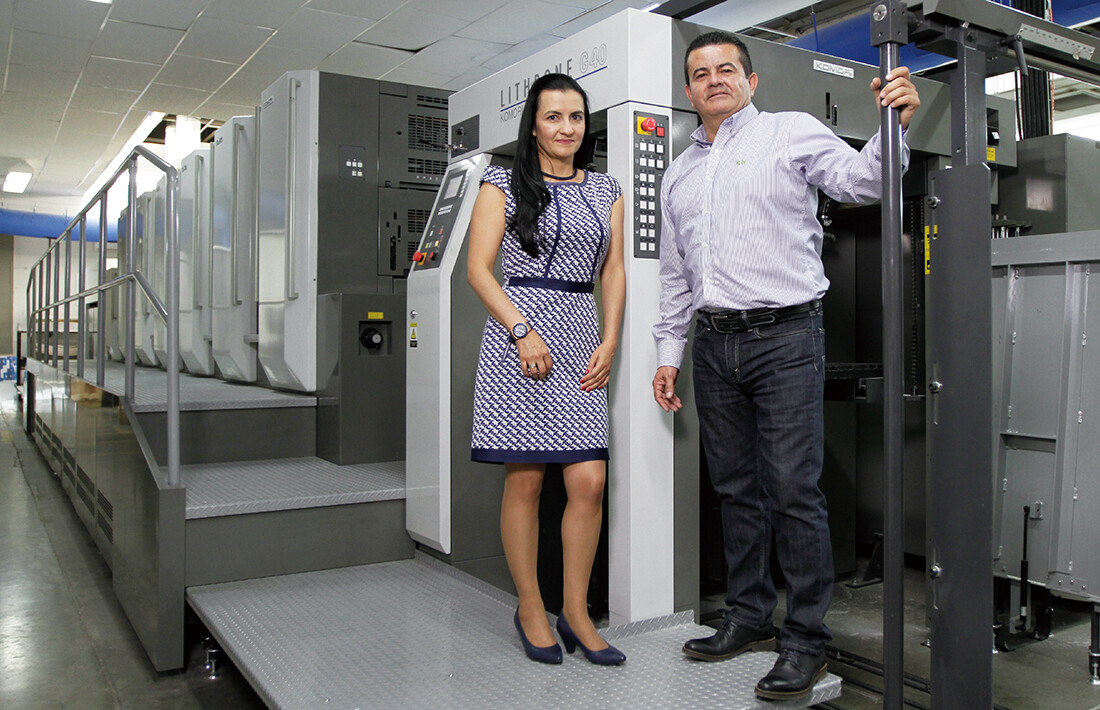 "It all started in 1976 when my father, Juan de Jesus Bermudez, a tireless and visionary worker, made the decision to start a graphic arts business, which with time, dedication and tenacity became a beautiful company called Gráficas Jaiber," says Juan Luis Bermudez, General Manager of Alianza Gráfica.
From left: Patricia Bermudez, Commercial Manager, and Juan Luis Bermudez, General Manager
Juan Luis and his siblings contributed to the growth of this company, which started out with typographic equipment and migrated to its current state-of-the-art lineup of machinery focused on the packaging industry. In 2001, due to the need to supply an important client, Gráficas Jaiber moved from Bogota to Valle del Cauca, where Alianza Gráfica (Aligraf) was born. The company decided to make Aligraf a modern, sustainable company with integral growth. It is driven by a great team that prepares every day to meet the challenges of a globalized, dynamic and demanding market.
In 2011, together with five other companies in the area, they took the opportunity offered by the government to join the Zona Franca regime and operate in the free trade zone. The printer is now qualified as an industrial user offering free trade zone services, with 180 employees and facilities covering 10,000 square meters.
Innovators in the packaging industry
Aligraf's target is the packaging industry. It delivers print solutions to the pharmaceuticals, foods, cosmetics, education and general industries markets, and offers a wide portfolio of products (folding cartons, labels, inserts, POP materials and covers) and complementary services.
They are pioneers in the production of folding packages using digital printing technology and make available a fast, personalized response on a wide variety of substrates. To meet the full spectrum of customer needs, in addition to its new six-color Komori Lithrone G40 UV/H-UV offset press with coater, the company operates a digital workflow as well as a full range of prepress, press and postpress equipment.
Juan Luis Bermudez describes decision on the six-color Lithrone G40 with coater
"We have seen that in both the Colombian and worldwide markets more and more Komori printing equipment is being installed. We have been monitoring Komori products for many years, perhaps since drupa 2008. At that time, we realized that Komori is focused on finding innovative solutions. We learned they were pioneers in in-line coating systems, fully automatic plate changing and today's technologies such as H-UV, which help us develop high added value folding products."
"We also chose Komori because we found that the Colombian distributor, Print Press, provides quick answers and support in sales and after-sales. Most importantly, though, Komori is an ally with whom we can work to strengthen our position technically and commercially in the folding carton market."
"We considered German manufacturers but found differences such that Komori ultimately won out, especially because H-UV solves drying times with nonabsorbent materials and is an ecologically beneficial system thanks to its outstanding energy saving. Being environmentally friendly is a commitment we have made to our customers."
"Technical support from our local distributor, assistance from the factory, which we verified with a visit to Komori facilities in Yamagata and Tsukuba, and printing tests that we ran at KGC greatly influenced our decision."
Solutions to pressing problems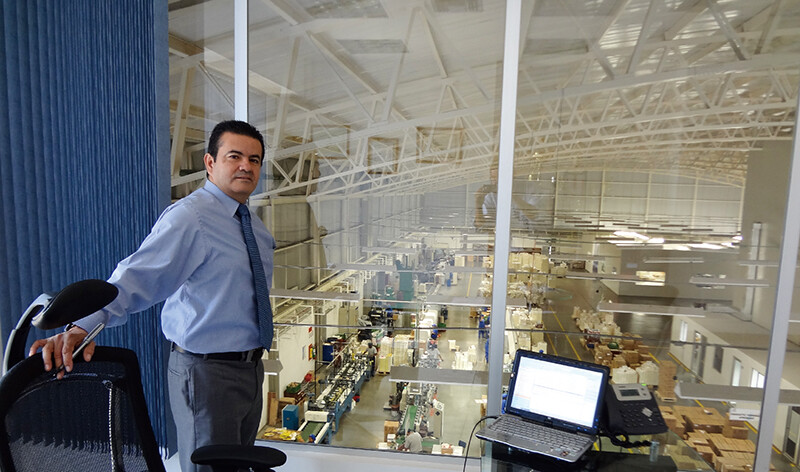 "The market increasingly demands shorter production times, and with the equipment we had before the arrival of the Lithrone G40, we could not satisfy this market need and our customers were not willing to wait."
"The changes achieved by the Lithrone G40 with coater that we particularly appreciate are the reduction of waste, better response times, increased plant efficiency and lower production costs. The cost of H-UV ink is balanced out by increased efficiency and quality."
"The installation was very recent and we are still on the learning curve. Even so, the results have been good, and we hope we will be at a higher level in a very short time. However, it is clear that processes have been simplified, waste is reduced and makereadies are faster. We control the work through the tools of the press."
"Our strategy is to have a strong partner in the quality printing market — and we decided on Komori. The Lithrone will certainly not be the only equipment we acquire. We have a strategic ally in Komori, and this will count when we renew our other equipment."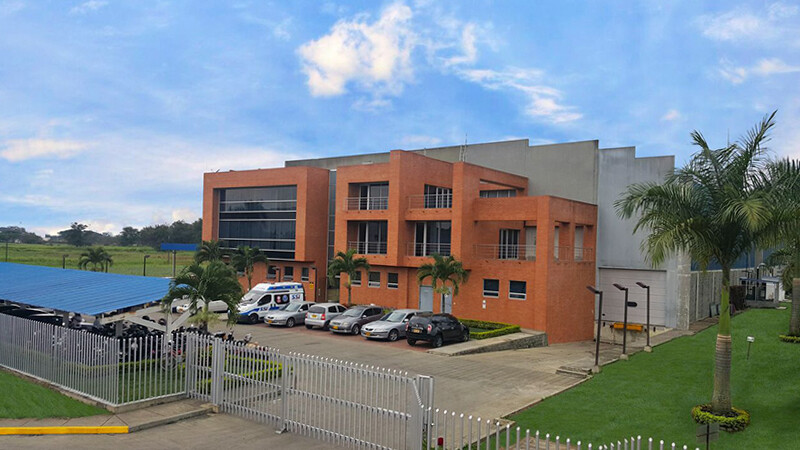 Related Information
Contact Komori South America, Asia, Oceania