Throughput: 3 Million Jobs a Year -- Setting records in just about everything
Italy, Pixartprinting | Lithrone G40P [GL-840P H-UV/LED]
01 April 2019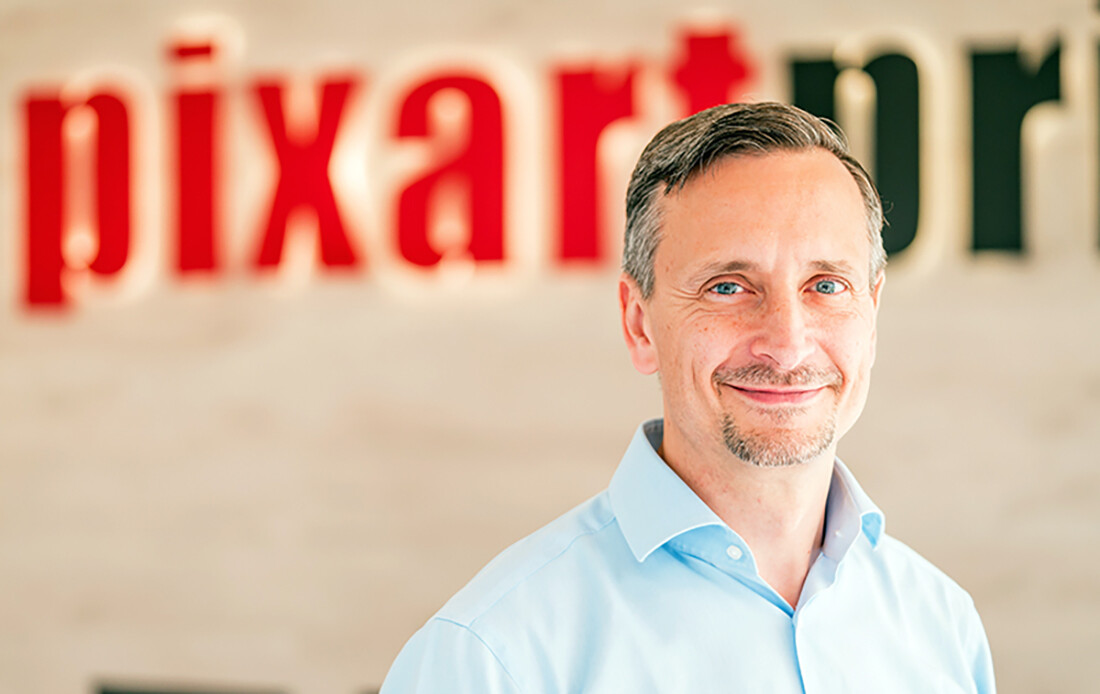 Located on the outskirts of Venice, in Quarto d'Altino to be exact, Pixartprinting has been in the market for over 25 years and is now one of the most important web-to-print operations in Europe. The secret of their success is the 770 passionate and talented people who manage some 10,000 jobs a day, ensuring a yearly turnover of over 150 million euros.
Pixartprinting currently holds a European record — the largest number of Komori presses configured with H-UV/LED curing systems on the continent. — Paolo Roatta, CEO
The headquarters sits on an area of 35,000 square meters, and a constant flow of work ensures seven-day-a-week service for 750,000 customers throughout Europe. "Over the years we have grown," explains Paolo Roatta, CEO, "to the point of joining, in 2014, Cimpress, a Nasdaq-listed world leader in mass customization. With more than 3 million products and over 50 new products each year, our catalogue is our weapon to respond to any type of communication need, from small to large format, from printing on paper to printing on wood, aluminum or PVC, and from packaging to exhibition stand outfitting."
A record in Europe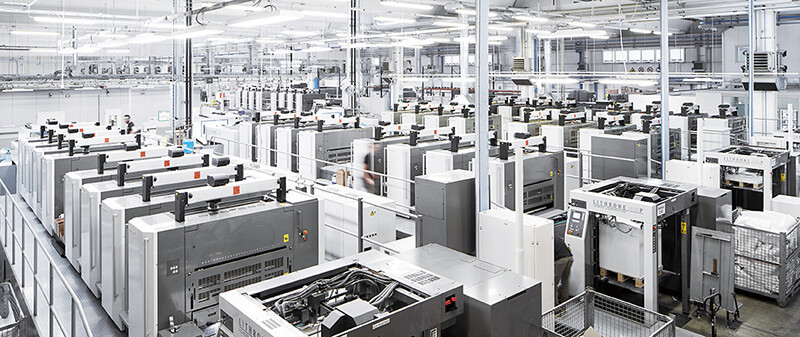 The European pioneer of online printing has no intention of slowing down the growth of the company, and so it continues to bet on one of its winning cards: production innovation. It is therefore no coincidence that Pixartprinting was one of the first printing companies in Italy to invest in new Komori machines equipped LED technology, which has revolutionized the drying process of printed matter. In fact, the entire market is closely watching this technology. But what were the reasons behind this choice? First of all, the awareness that replacing traditional printing technologies would help eliminate drying times between printing and finishing for light paper and for coating on heavier paper. The elimination of powder in the pressroom is also seen as an opportunity to simplify the printing department cleaning process and overall operation.
Another advantage for Pixartprinting is the possibility to further extend the types of substrates in use, guaranteeing the same quality and production speed that is available today on standard materials. The LED curing system makes it easy to achieve what could be complicated or time-consuming without this technology.
Pixartprinting currently holds a European record. In fact, the Quarto d'Altino plant, which is also the company's headquarters, has the largest number of Komori presses configured with H-UV/LED curing systems on the continent. To be precise, four eight-color Lithrone G40Ps with LED curing, two conventional machines with standard H-UV retrofits along with three conventional Lithrones.
Experimenting is in the company DNA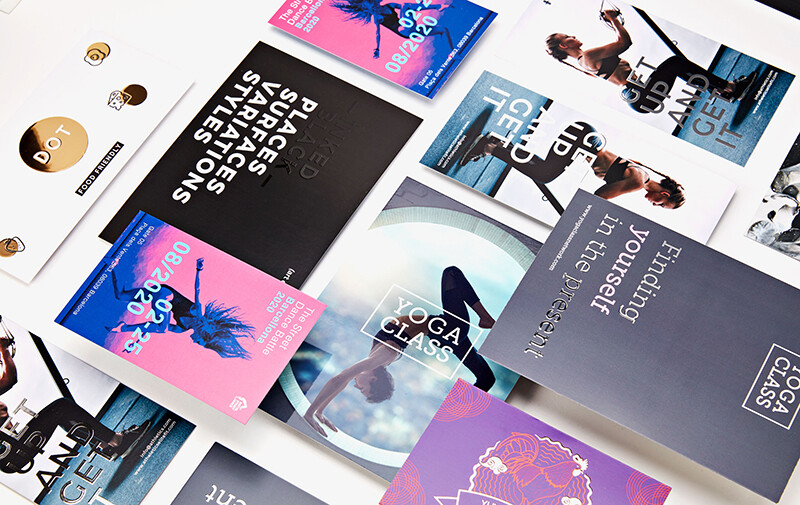 Pixartprinting has continually invested in cutting-edge solutions, thus winning the nickname of "small drupa" since they operate only equipment that is not more than three years old. All manufacturing processes are regulated by the strictest quality standards and more than 90 percent of customers are professionals, in particular printers who do not possess adequate technology or sufficient production capacity to meet the very tight delivery times that the market increasingly demands.
"We currently have more than 100 industrial machines installed here, and we are constantly growing," explains Mr. Roatta. "We have not only advanced traditional and digital printing technologies but also a wide range of finishing solutions — lamination, creasing, cutting and binding."
Automation is key
"The automated systems we have installed over the years have enabled us to make processes faster and more efficient. Today, for example, the entire paper feeding system is automated as is the end-of-line palletizing for the small format. Even for large format we invested to automate the packaging process for rigid panels, which not only removes a heavy burden from operators but also allows us to create more solid packaging for our products and, ultimately, a better quality of service for our customers," Roatta says.
The customer at the heart of the strategy
"First of all come our customers," concludes Roatta. "We base our decisions on their demands and needs. Our website is designed to make their shopping experience unique and effortless. In our online shop, customers can view the offer, select the products they need, proceed directly to the free quotation wizard, and start the order by uploading the print file. To guarantee assistance at every stage of the order, we also have a pool of 80 in-house consultants who respond to any question or problem. To date, over 50,000 printing companies throughout Europe have chosen Pixartprinting as their partner — from France, Spain, Italy, of course, the United Kingdom, Portugal, Germany, The Netherlands, Belgium, Sweden, Switzerland, Ireland, Austria, Poland, Russia and Romania."
Covering the continent.
Related Information
Contact Komori Europe