Two 8-color Lithrone GX40RPs drive fast growth: Wuhan New Only's Gang-run Model
China, Wuhan New Only Printing | Lithrone GX40RP [GLX-840RP]
01 April 2019
Today is truly the age of time and efficiency. Providing quality work with a quick turnaround brings maximum value to the company. Having made a fast response to customer orders its primary competitive weapon, New Only Printing is a genuine trailblazer in this arena.
Zhou Yitao, General Manager: Zhou Yitao, General Manager of Wuhan New Only Printing and architect of the gang-run commercial printing model
In the roughly 20 years since its founding, New Only Printing has evolved with market changes, adopted gang-run printing (multiple jobs in the same production run) as its new growth strategy and steered a single-minded course. Boosting turnover by 1,000 percent in just eight years, the company became a star performer throughout China. The key to this strategy is worth a look.
Powering up through change and delivering top quality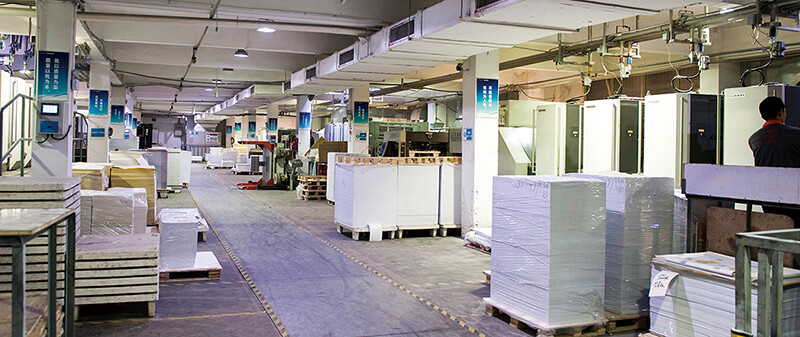 New Only Printing was established in July 2000 in Wuhan, the geographic heart of the Chinese economy. At the outset, it concentrated on commercial printing and delivered printing services to advertising agencies and large corporations. With the rapid uptake of the Internet, General Manager Zhou Yitao forecast that printing industry growth would accelerate by using the power of the web. New Only Printing consequently began gang-run printing in 2011. Over the next four years, the company organically integrated gang-run and commercial printing using the web-to-print model. Now a mega commercial printer in central China with more than 200 employees, the company has become one of the 'best 10' in Wuhan City. According to Mr. Zhou, New Only Printing's current business is mainly divided into 10 categories, and printed matter in each category is further subdivided. The principal printed products include business cards, cards, leaflets and catalogues, special-order printed products, PVC products, stickers, small packages and calendars.
Needed for commercial printing: gang-run skill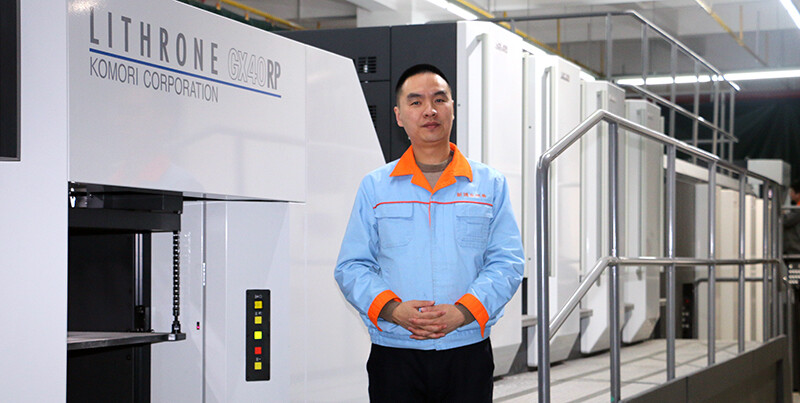 From Zhou's viewpoint, the future beyond commercial printing is undoubtedly gang-run printing. He explains his rationale: "Have you ever imagined promoting yourself or your company using print for a cozy restaurant, a small gym or an individual. It's not a bad idea, but actually it can't be done easily. Further, is it really possible for an individual to spend several hundred or several thousand yuan on printing a family album? The answer is obviously no. Gang-run printing was created to meet these needs."
"It is very difficult to expand a business when doing commercial printing aimed only at large companies. However, based on understanding print, judging future market trends and adopting many ideas from Internet businesses, New Only Printing concentrated on shifting to gang-run printing," says Zhou. He says the superiority of gang-run printing is threefold. First, it has changed printing from a process industry to a commodity-based industry. Second, the new production model of gang-run printing brings higher production efficiency and delivers products to customers with higher cost performance. Third, gang-run printing is higher-order thinking. In Zhou's view, gang-run printing will be the essential skill for commercial printers in the future.
The low cost, high efficiency and fast turnarounds of gang-run printing will stimulate consumption, and more people will want to create promotional activities using printed material. This will bring about a transformation of printing into a consumer goods industry. New Only Printing's gang-run flow is as follows: With a real shop as the relay, a completed printing document is sent to New Only over the net. New Only Printing receives the printing document, issues a job ticket, starts print production and makes delivery the following day. Currently New Only Printing has three order-receipt systems developed in house: a CRM (customer relationship management) system, a gang-run production system, and an ERP (enterprise resource planning) system. Since the volume of orders is extremely heavy, the company has not yet fully developed its printing design business. New Only Printing's existing customer base consists of 20,000 accounts. More than 10,000 printing jobs are processed each day, making New Only Printing a model for the application of Internet technology by traditional printing companies.
The most important thing in gang-run printing is adopting a new way of thinking. First, it is essential to accurately forecast market growth. Second is resolution — an unswerving belief that you are proceeding in the right direction. And third, courage. It is necessary to invest boldly by accurately judging the flow of work. Based on these three factors, New Only Printing increased its turnover by more than a factor of 10 in just eight years.
Zhou says, "Some people feel that market prices are depressed because of gang-run printing. Or that it is hard to be optimistic about the growth of the gang-run printing market. But I don't concur with these market reactions to gang-run printing. I've consistently believed that gang-run printing will increase. If quality should decline and prices rise, the industry would collapse. However, if quality improves and prices drop, consumer confidence will be stimulated. I believe gang-run printing will play this essential role."
Kando: Beyond Expectations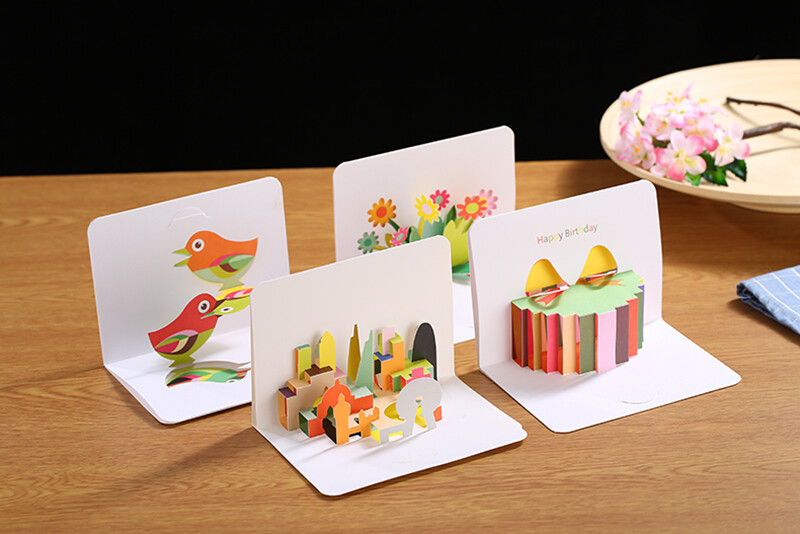 In 2018 New Only Printing began a mammoth project. To provide a place for customers to have a better experience and to raise productivity, the company decided to build a smart printing industrial park near Wuhan Tianhe International Airport with an investment of 180 million yuan (26.8 million USD). After the new plant is completed, New Only Printing will use smart technology, Internet technology, and printing technology to achieve the prodigious goals of Made in China 2025. "We intend to spare no expense in investing in printing facilities," says Zhou.
When it comes to the selection of printing equipment, Zhou is very clear about his decision-making process. This is because of a relationship with Komori of more than 10 years. Since purchasing its first Komori press, New Only Printing has installed one after another to support smooth gang-run printing. Zhou points out that there are already 12 Komori presses in service. According to Zhou, Komori never creates an opportunity to select another brand. Komori has turned the corporate slogan — Kando: Beyond Expectations — into genuine action by listening carefully to customers' opinions and providing timely and effective feedback.

The two most recently installed presses, both eight-color Lithrone GX40RPs, are genuinely futuristic machines. "This model is worthy of being called the high-efficiency, short-run king," says Zhou. For this reason, New Only Printing bought two of these presses at the same time, an industry first. The eight-color Lithrone GX40RP offers a maximum printing speed of 16,500 sph (18,000 sph optional) and is equipped with A-APC (asynchronous automatic plate changer). All eight plates are changed in just 85 seconds. The sheet transport system features single-edge gripping with no sheet reversal. Printing efficiency is further raised by the LED curing system, a feature greatly admired by Zhou, who says LED UV is essential for commercial printing in the years ahead. UV curing not only benefits the environment but also improves printing and three-dimensionality. Most importantly, since curing is ultrafast, this system meets the needs of the short-run printing market.
Zhou's passion for the industry is profound. In his words, "Springtime is here for the real estate industry, and springtime will come for the printing industry, albeit somewhat later." The reason he believes there are blossoms ahead for mass market printed matter is that something that has persisted for thousands of years isn't going to be eliminated today. People have a connection with printed material. All people need printing, and as consumer goods become higher in quality and thus higher in price, more money will be spent on print marketing collateral, catalogues and packaging. And New Only Printing will have a role in creating this ever brighter future.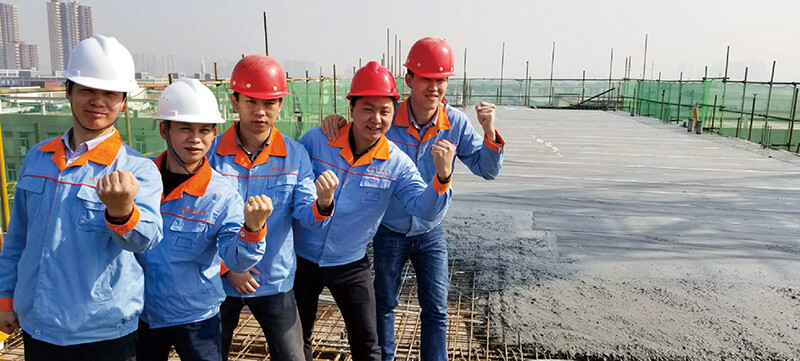 Related Information
Contact Komori China