Hong Kong's Hung Hing makes major investments in Komori
China, Hung Hing Printing | Lithrone G44 / Lithrone GX40RP [GL-944+C+3DU+C IR/H-UV・GLX-840RP H-UV L (LED)]
05 June 2020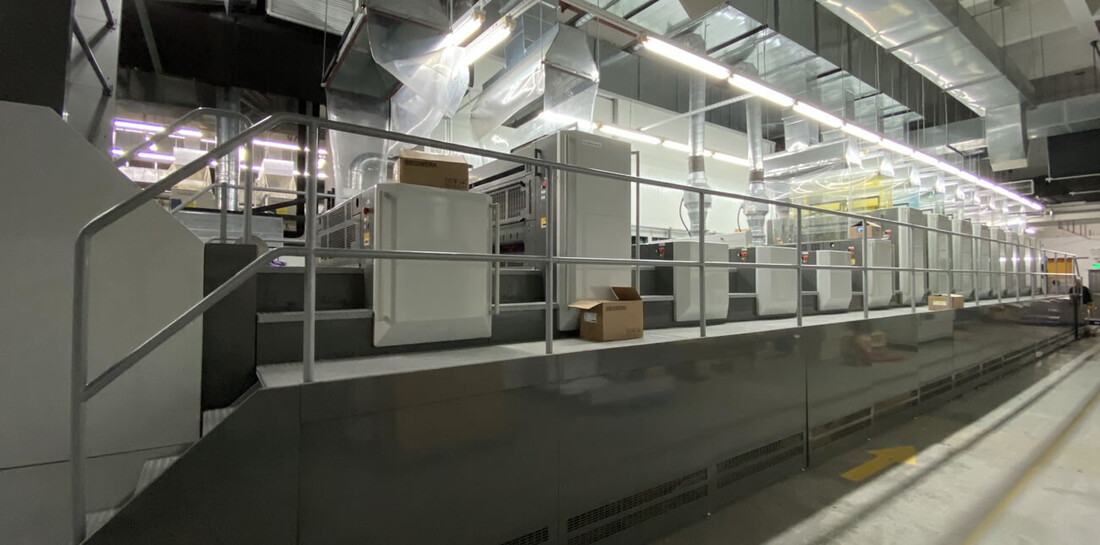 Hung Hing Printing has carved a distinguished footprint in the history of the growth of the Chinese printing industry. Founded in 1950 in Hong Kong, Hung Hing is today headquartered in this city and operates four production plants in mainland China, in Shenzhen, Heshan, Wuxi and Zhongshan. Listed on the main board of the Hong Kong Stock Exchange and long ranked high among the top 100 printing companies, the company is one of the largest Chinese package printers.
Chief Operating Officer Richard Lim of Hung Hing describes the company's growth this way: "In the 1950s, Hung Hing had only a few employees, but today we have more than 8,000. We have grown from a tiny firm to running seven plants today in mainland China, Hong Kong and Vietnam. Our business covers packaging for overseas use as well as for domestic use, including toys, foods and products such as daily necessities, cosmetics and skin care. We are also engaged in paper trading. Annual sales amount to more than 3.3 billon Hong Kong dollars (430 million US dollars)." The company also has a prominent place in commercial and publishing printing and is well known both in China and overseas.
In making Hung Hing the driving force in the printing market, the support of the premier manufacturer of printing presses is undeniable. Komori is that manufacturer.
Not just creating trust
Hung Hing provides the newest, most up-to-date printing technology to mid- and high-grade markets and meets the needs of diverse users and brand companies. Over the years, Hung Hing has installed more than 60 printing presses. When replacing old machines with new equipment, Hung Hing decides on the press after comprehensive research and analysis.
In the beginning, the machines installed by Hung Hing were not Komori presses However, the company has now installed seven Komori machines, from the 'granddaddy' four-color Lithrone S40 to the latest Impremia IS29 digital printing system, and is deepening its confidence as a loyal user of Komori presses.
On this point Mr. Lim states, "With regard to service and cost, the non-Komori presses do not meet our current standard. In contrast, Komori actively provides services before the sale of a press and regularly updates us with the latest information on market trends. Komori's after-service is even greater, so they deliver customer kando in the true sense. Being close to Komori, we took a big step ahead of the competition."
Industry trends as seen in equipment replacement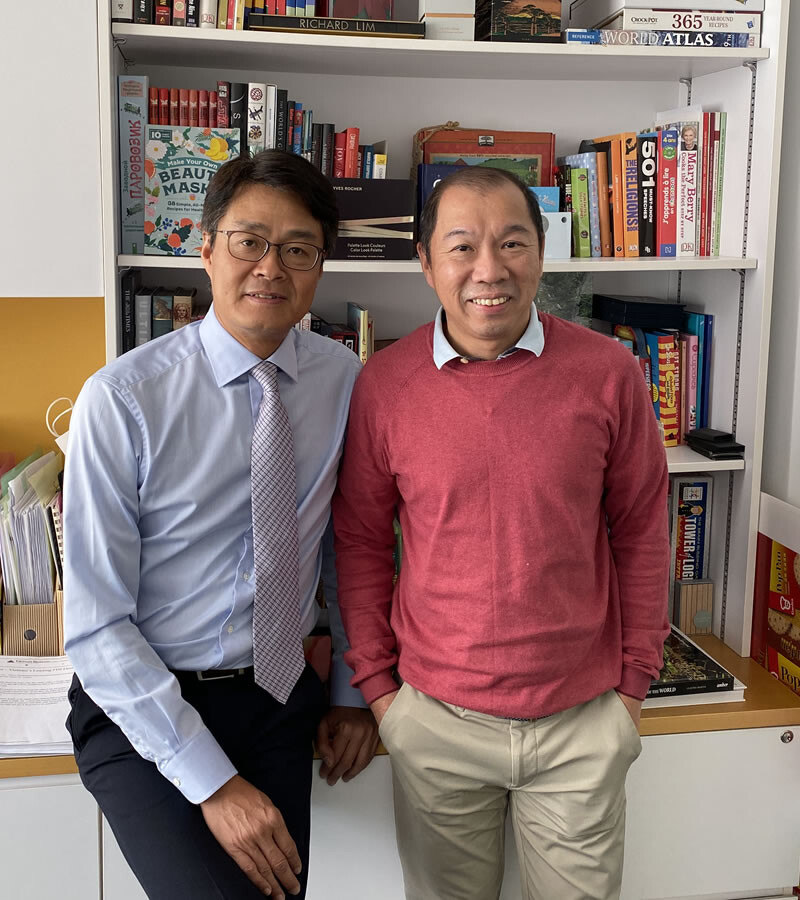 Increasing plant productivity, lowering costs, meeting customer needs consistently and maintaining the readiness to quickly introduce new technologies are critical requirements as packaging operations expand. Knowing that the future holds challenges, Hung Hing is tightening the reins in both corporate management and equipment acquisition in order to continue changing and meeting very demanding market needs.
After drupa 2016, Hung Hing invested in an eight-color Lithrone GX40RP, and just before China Print 2017, the company acquired its second eight-color Lithrone GX40RP equipped with H-UV. Moreover, in the same year, the company acquired an additional seven-color Lithrone G40 with coater for package printing.
In 2018, Hung Hing commissioned the latest nine-color Lithrone G44 IR/H-UV press with double coater. This machine employs a combination of outstanding automation systems and a unique press configuration that allows it to meet diverse package printing needs with lower costs and higher efficiency.
Further, in 2019, Hung Hing invested in an additional eight-color Lithrone GX40RP to raise productivity. Equipped with high-end automation systems and an advanced H-UV L (LED) curing system, the machine increased the speed of production and distribution. In particular, Komori's newly designed doublesided printing press employs a unique configuration that first prints the front side of the sheet and significantly improves reverse side register accuracy. One-pass printing is enabled by a system of single-edge gripping with no sheet reversal. Not only is printing speed increased while high quality is maintained, the system also reduces paper usage, saves energy, and protects the environment, thereby improving production efficiency, reducing costs and increasing competitiveness. The latest machine's high-level automation systems free up manpower and increase machine utilization from 25-30 percent to 35-40 percent.
Looking ahead to digital technology from market trends
According to the latest report from Smithers Pira, inkjet printing is becoming increasingly important and valuable in the digital printing arena. The market share of digital printing is expected to reach 21.1 percent by 2024.
Regarding future trends in digital, Lim states: "Full-size machines will become mainstream in the industry, and customized printing may affect the entire small-lot printing market. The Komori Impremia NS40 is expected to open new pages in the industry, and the advantages of digital presses are becoming increasingly clear."
Contact Komori China