Five System 38S webs land in Turkey
Turkey, Ertem Basim / BRY Matbaacilik / WPC Matbaacilik | System 38S
17 June 2020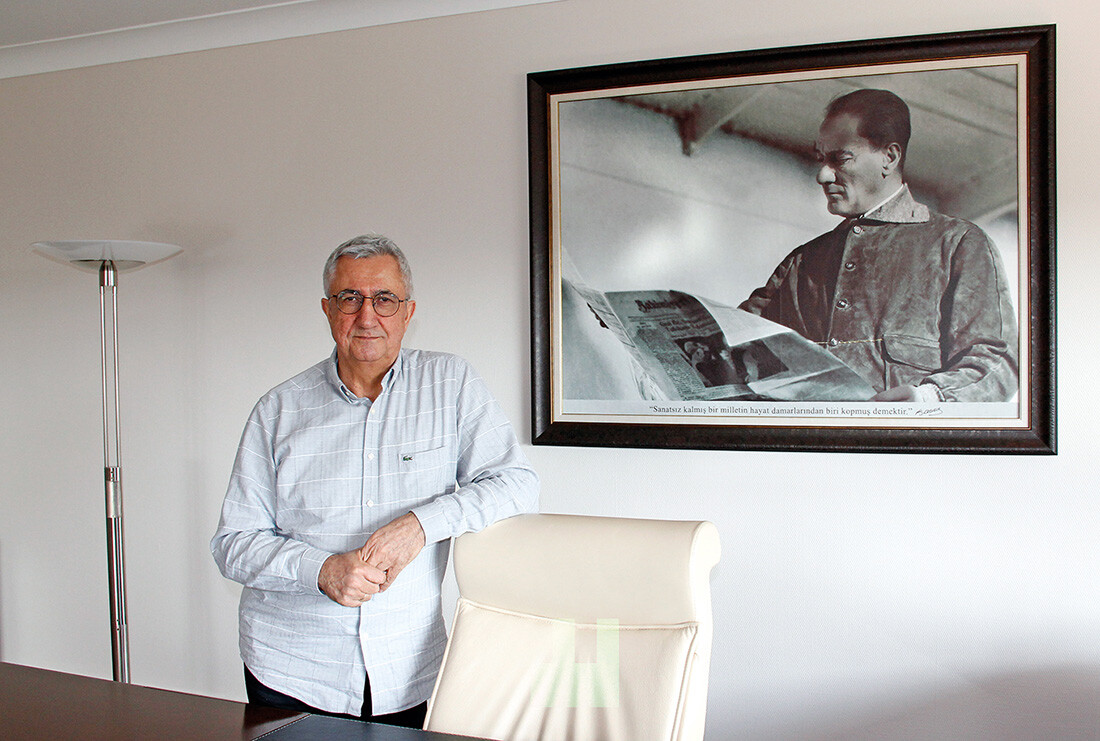 "We also printed state books for our publishing partners. When they came from the state for quality control, they left with thanks."
― Mustafa Ertem, Owner, Ertem Basim
System 38S machines flex muscles
A high-tech storm of Komori System 38S web offset installations has hit Turkey as educational printers invest in the latest automated heatset presses to bring high print quality and unbeaten productivity to the textbook sector. This unprecedented burst of investment in Komori webs will transform the educational scene in Turkey and deliver great benefits to students, teachers, administrators -- and the printers who support them.
Hamdi Kaymak, General Manager of Aras Makina, the Komori distributor in Turkey and the Turkic Republics, outlines the background to this wave of investment: "The trends signified by words such as 'quality,' 'change' and 'business transformation' have migrated from digital and sheetfed to the web side of the printing industry. As a result, Turkey has begun to print educational books on heatset web offset machines rather than the coldset equipment used up to now, sparking change throughout the education sector as well as for the printers who produce for this field."
"The Komori System 38S heatset web offset press features a space-saving compact design, very high print quality, ease of use, and finishing options that offer up to 12 different folds," he says.
Komori International (Europe) President Ken Sagawa lays out the reasons for Komori's dominance of the 16- and 32-page web sector: "Komori's primary goal in 16-page printing machines goes beyond long runs. We particularly aim for short job changeover time and efficiency, especially on shorter runs. Komori has also developed a new generation of web presses that incorporate H-UV drying. The System G38 produces higher print quality, provides a better drying process, and reduces paper waste with just a single lamp rather than the classic heatset drying system. There has been increasing demand for this technology in Japan in recent years, and I think we will see Komori H-UV webs in the European market in the future."
Ertem Basim takes 3rd System 38S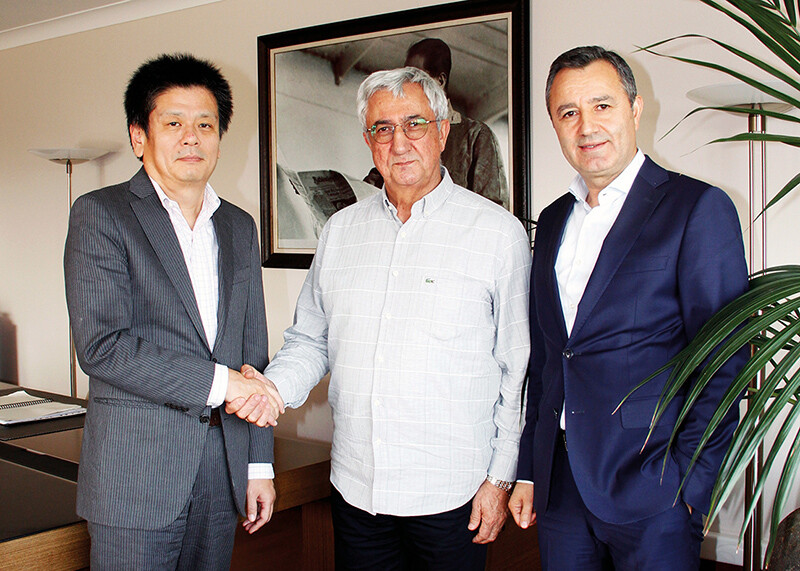 The installation of the third System 38S heatset press by Ertem Basim, one of Turkey's pioneering modern printing houses, in its Ankara Başkent OSB industrial park facility caps off a run of innovations that started in 2017. In that year, Ertem Basim owner Mustafa Ertem struck a deal with Aras Makina for a System 38S that was immediately followed by a barely used second machine. Both presses were installed in April 2018. The company invested in its third System 38S 18 months later, timed for the 2020 book printing season in Turkey.
Mustafa Ertem describes his experience in transforming his company: "If we look back to 2017, when we went to the Netherlands for the first machine, I knew that it was time to switch to heatset web offset. I would either quit printing or begin a new chapter with new investments and heatset. While in a meeting with Turan Aras, Ken Sagawa came in for a few minutes, met me and said, 'I have examined Ertem Basim on the Internet, and this will be an exceptionally good partnership for us. Do not get up from this table without buying this machine.' We were given long-term support from then on. If our financial setup had enabled it, I would have ordered three machines on the day I went to the Netherlands."
'We produce the least harmful books for our children'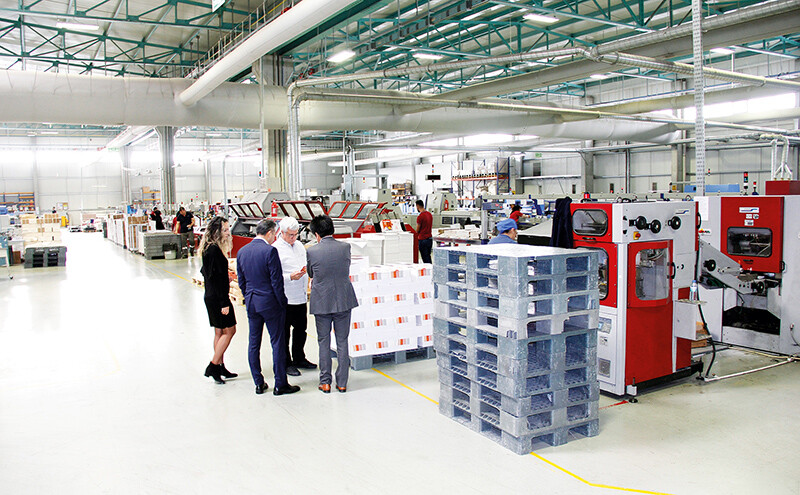 "Books printed with oil-based inks on coldset presses emit unpleasant odors. Heatset machines completely separate all harmful chemicals from the paper, trapping the ink in the paper. This is one reason that educational books in Europe are printed on heatset presses," says Mr. Ertem.
Mr. Sagawa comments: "It is exceedingly rare to sell two such machines to the same company in one year. When I heard from Aras about these orders, I could not believe it at first."
Istanbul sees two System 38S installations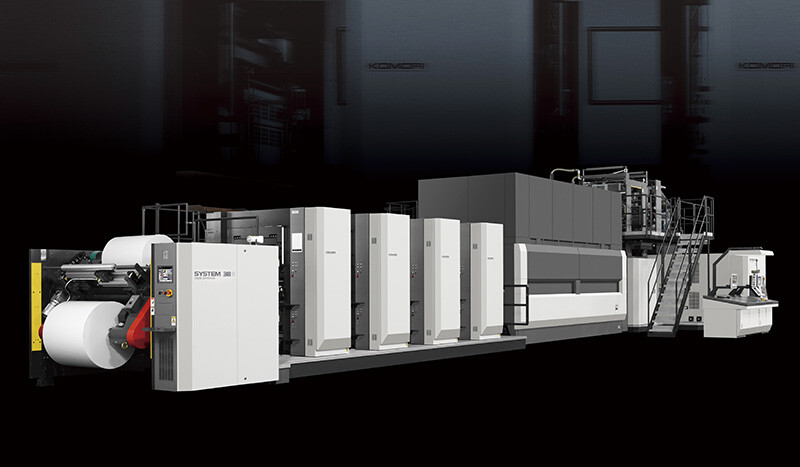 Two Istanbul-based education publishing companies, BRY Matbaacilik, which prints its own publications, and WPC Matbaacilik, which serves publishing houses, have also opted for System 38S webs.
The two machines, to be installed in 2020, are 16-page web offset presses offering a maximum printing speed of 50,000 impressions per hour, and advanced automation, such as automatic job control, automatic pressure control and a fully automatic book mold change system, integrated as standard equipment.
Hakan Kölemen, Partner and CFO at BRY Matbaacilik, describes the evolution of his company: "We entered the education sector in 1998 with educational centers and over time attracted interest in Turkey with the first one-to-one lesson plans. We then began preparing our own publications and started printing and publishing classroom materials in 2002."
"Our investment in the Komori System 38S web was driven by our aim for greater publication diversity, the increase in educational institutions, and demand from across the sector for the books we have prepared. Right now we only print our own work, but the new Komori press gives us a huge increase in capacity, so we could print for other publishing houses. And we might even go beyond education publications since we are a company open to development," he says.
Contact Komori Europe