Big role for Printnet's Impremia IS29
Japan, Printnet Co., Ltd. | Impremia IS29/Apressia CTX115
01 July 2020
Founded in 1987, Printnet Co., Ltd. has achieved rapid growth in the printing business through intensive use of the Internet. In 2019, the company invested 2.45 billion yen to relocate and rebuild its plant, establish new bases, and expand its lineup of printing presses, including the installation of the Impremia IS29 29-inch Sheetfed UV Inkjet Digital Printing System.
Youichi Odawara, President
At Printnet most of the orders are from customers in the specialty printing field. President Youichi Odawara says, "I believe that jobs of 3,000 or more copies should be run on a UV web offset press, jobs of more than 1,000 copies are best handled by sheetfed offset machines, and those of fewer than 100 copies should be produced on a POD system. We are expecting the Impremia IS29, our first B2 digital machine, to handle the range between POD and sheetfed offset, or from 100 to 1,000 copies."
Key advantage: one-pass duplex printing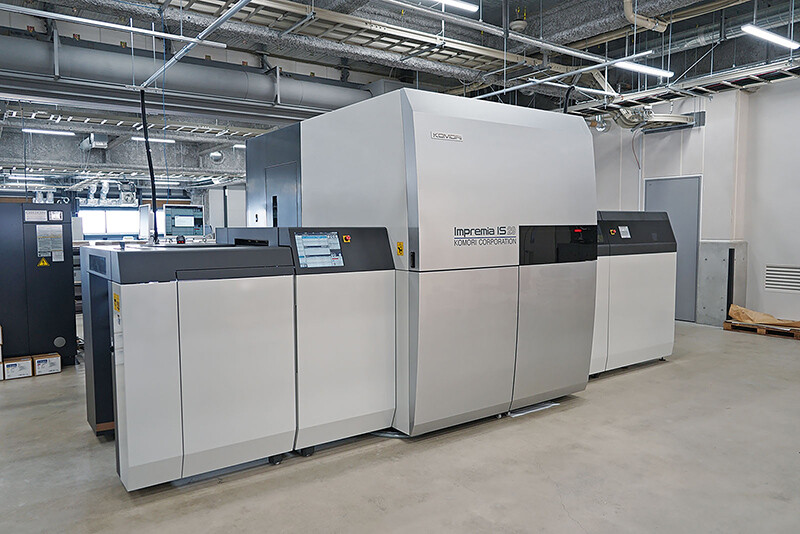 Mr. Odawara explains: "With an offset press, plates must be output, and eight plates need to be mounted for double-sided printing, requiring time for makeready and resulting in considerable paper waste. In contrast, a digital machine does not require printing plates and can reduce paper waste. By incorporating a digital machine into the lineup, we were able to increase the capacity of our offset presses. The main reason we chose the Impremia IS29 is that both sides can be printed in one pass due to the sheet reversal mechanism that was developed with offset manufacturing technology."
"If paper type and thickness do not change significantly, the Impremia IS29 can be used continuously for different jobs, further reducing makeready and changeover time. It is contributing significantly to securing personnel. The Impremia IS29 is easy to handle, requires only a short period of training, and enables multiskill development, so it can be run by cutting system operators or part-timers. This way we can make good use of our talent," he adds.
The Impremia IS29 is installed at Printnet's Tokyo Digital Center, which performs everything from printing and finishing to cutting and shipping for short turnaround and small-lot jobs.
Yousuke Mogi, assistant to the head of the Tokyo Digital Center, says: "The ability of the Impremia IS29 to print on both sides is particularly important. And its ability to handle a wide range of papers is also very attractive."
Outstanding ease of use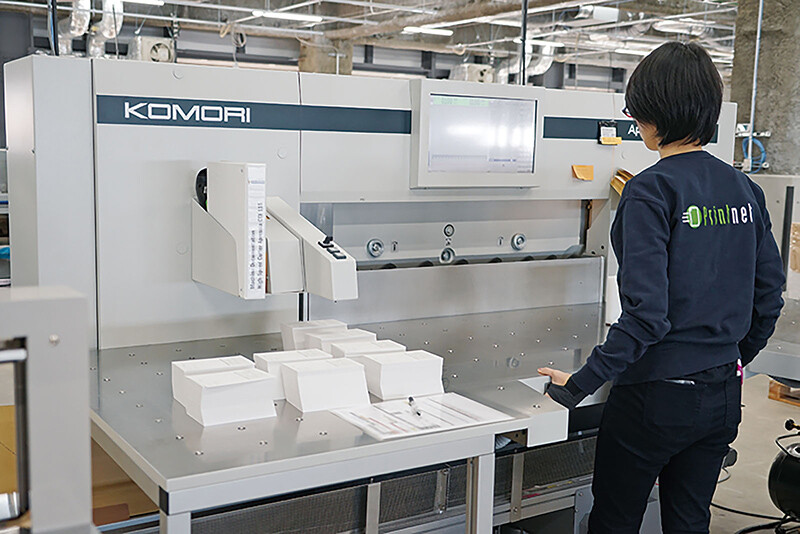 "In addition, the machine broadens the scope of work because it's a UV inkjet system that prints on thick substrates and paper with a rough surface and needs no pre-coating. For printing on 0.06 mm coated paper to 0.3 mm kent paper, there is no need to change the settings in detail each time. Once you have made the presets, not much work is necessary, and printing goes smoothly. Performance and ease of use were just as expected. Jobs using special colors that could not be accepted easily on offset for productivity reasons can be output within the gamut of the Impremia IS29."
"Ideas for printed products with a wide color gamut have also come to us because of this machine. With Komori's K-ColorSimulator 2 CMS software, there is really little color blurring and overall color matching performs well."
"When running small-lot jobs in succession, the high registration accuracy and short makeready time are significant, and in some cases the system can even exceed offset productivity."
The introduction of Impremia IS29 not only improved sales on the digital side, including POD systems, but also promoted efficiency in the offset plant, improving production throughout the company.
Mr. Mogi explains why a programmable digital cutting system was installed: "We installed Komori's Apressia CTX115 Programmable Hydraulic Clamp Cutting System to improve productivity. As the number of multiple impositions on the Impremia IS29 increases, there will be a greater load on the cutting process. I thought that a multiskilled operator would be able to perform cutting without mistakes by loading the imposition data into the Apressia CTX115 with JDF, and letting the machine automatically handle the instructions."
Second Impremia IS29 being considered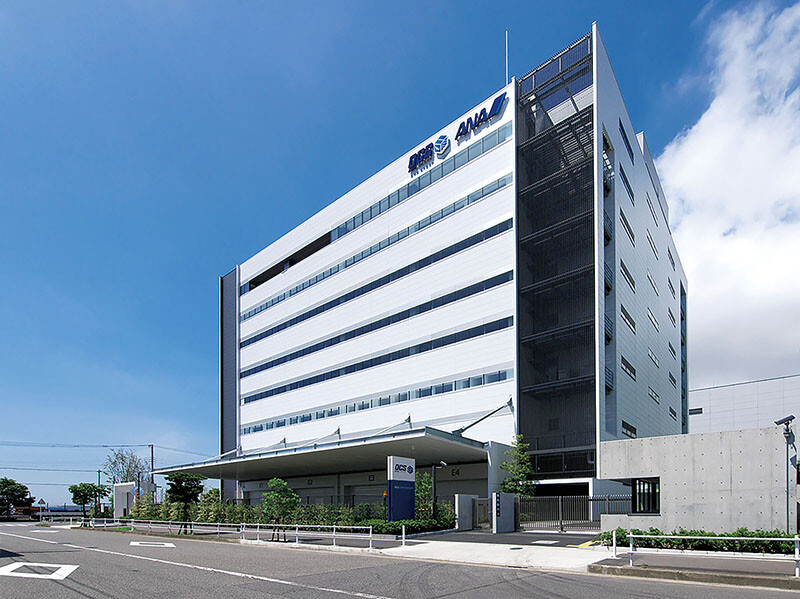 Odawara concludes: "The Impremia IS29 currently operates for less than eight hours a day. We are considering 24-hour operation and are also thinking about installing a second machine. The Impremia IS29 is a machine that highlights our strength and also raises our operating profit."
Yousuke Mogi, assistant to the head of Tokyo Digital Center

Hina Konishi, Inkjet Section of Tokyo Digital Center
Related Information
Contact Komori South America, Asia, Oceania