KP-Connect can produce huge results for companies with multiple locations
Japan, Kosaido Co., Ltd. | KP-Connect
28 October 2020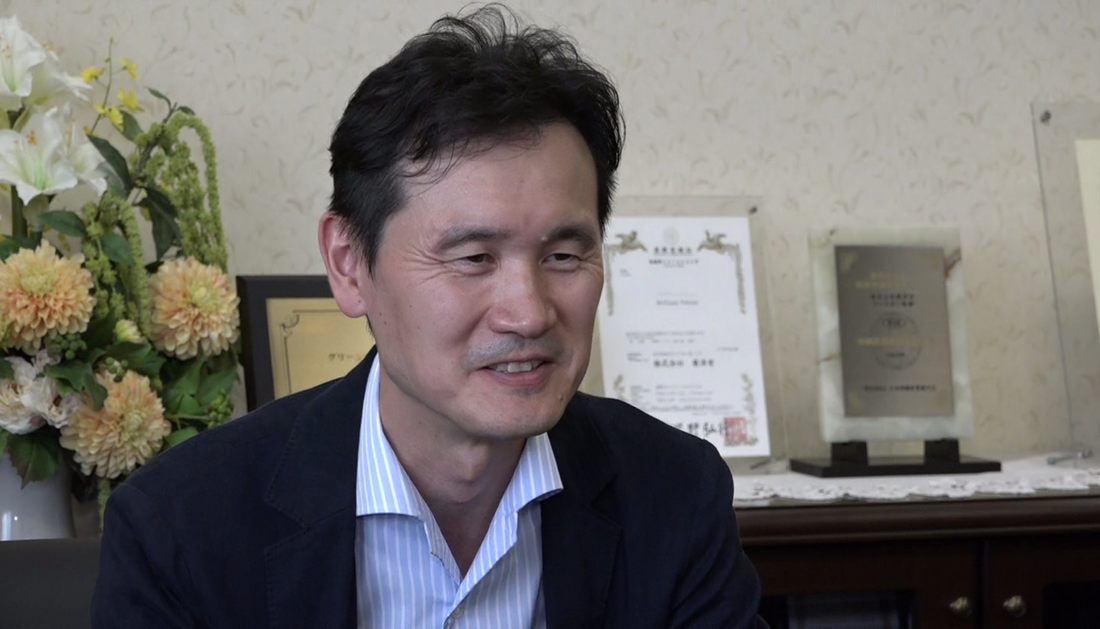 A rapidly growing company, Kosaido combines locally rooted business with a site network throughout Japan. With headquarters in Shibaura and plants in Saitama and Toyonaka, Osaka, Kosaido operates over 20 printing presses. Kosaido brought in Komori's cloud solution, KP-Connect, to handle their split locations. This new system helped to visualize the company operations. Information sharing applies not only to offset presses, but also to prepress and digital machine.
Hiroki Karube, Head of Creative Support, Information Communications Division
Q.How do you utilize KP-Connect?

Hiroki Karube said "We currently track the progress for 21 offset presses and 1 digital machine. Sales and production are integrated at the Toyonaka, Osaka Plant. However Tokyo is split, with the headquarters in Shibaura and a plant in Saitama. We used to track progress and work by phone or paper. Now we can check what's being printed where, for all presses."
Kazuyoshi Hareyama, Head of Production, Information Communications Division said "Checking plate making status used to be a major problem for us. The plants are separated, and moving between them took time. We save a lot of time now by being able to check platemaking status from the monitor and head directly over when ready. Getting rid of this little daily loss has produced big results."
Q.What do you like about KP-Connect?
Hiroki Karube said "KP-Connect shares info from the printing floor. KP-Connect shares info from the printing floor. One of the biggest advantages is that this information can be added to what MIS provides, for use in final price controls. This lets us see which jobs will require how much time, all at a glance. I'd like to automate daily reports and use those for various price controls for various individual job proposals, so I'm excited to see Komori's future developments in that area."

Q.What challenges have you faced previously in your work?
Masaki Kurihara, Head of Printing Operations said "We were unable to visualize processes before. There were a lot of instructions from sales by phone or fax. KP-Connect gives a clear picture of the operating status of print floor machines. It's also improved our efficiency. Previously data from sales and production were entered in many different ways. Mistakes and miscommunications led to confusion. KP-Connect lets us share the exact same information, which has been a big help."
Q.What do you look forward to seeing from KP-Connect in the future?
He said "Details and progress can be checked via the cloud. I look forward to being able to check progress in more detail, from anywhere, from printing all the way down to processing and delivery."
By installing KP-Connect and visualizing work, Kosaido greatly improved efficiency.
*Organization names and positions in this article are as of July 2018.
Related Information
Contact Komori South America, Asia, Oceania