Impremia IS29 and Highcon Euclid power transformation into "digital Takanaga"
Japan, Takanaga Synthesis Printing | Impremia IS29/Highcon Euclid
13 January 2021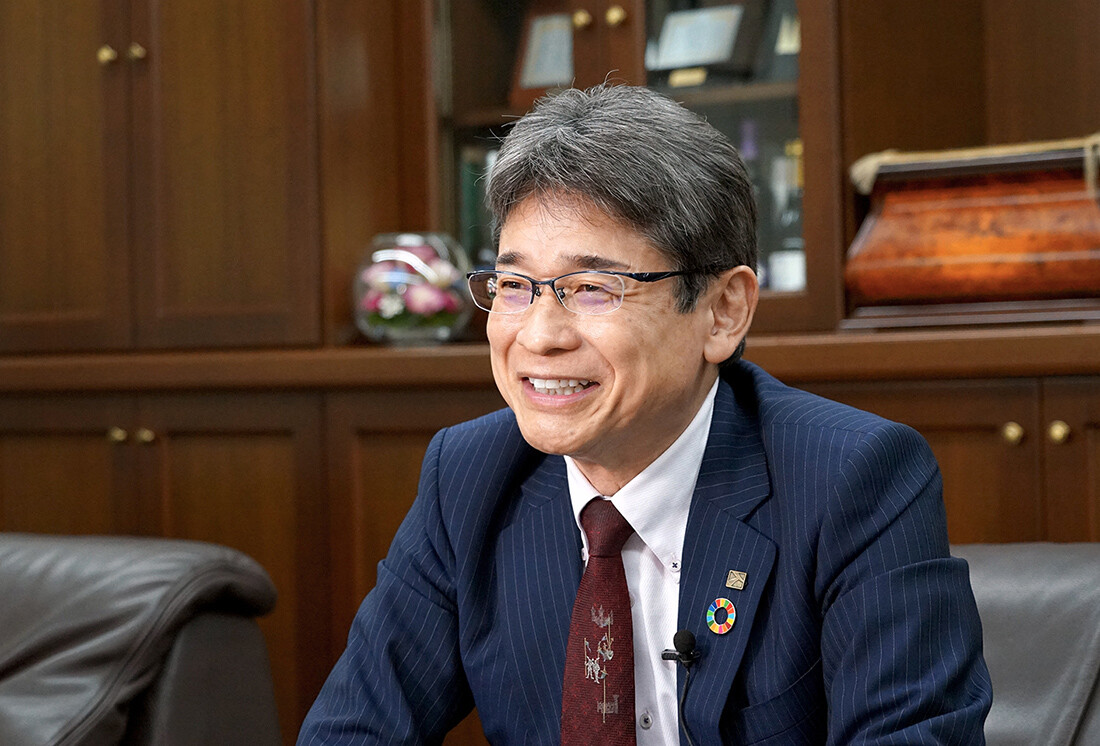 "It's a digital printing system from Komori, whom we rely on for sheetfed presses. I think it is the machine of my dreams."
Yoshimasa Takanaga, President and Representative Director
Takanaga Synthesis Printing interview video
The business foundation was built upon printing flyers with web offset presses, but as the market for newspapers declined so did the need for flyers.
To meet this change in market conditions, the company adopted a "digital Takanaga" identity and transformed its business model. Takanaga Synthesis Printing installed two Impremia IS29s (29-inch sheetfed UV inkjet digital printing system) and a Highcon Euclid Digital Cutting and Creasing System.
Building a new field of business with the Impremia IS29
Running six web offset presses and two sheetfed presses and having focused primarily on the business of printing flyers, posters, calendars and pamphlets, Takanaga Synthesis Printing is now in the midst of a business transformation.
"Although we have several business domains, such as advertising agency services as well as website sales, management and operation, the future is cloudy as a result of the sharp drop in newspaper subscriptions," says Takanaga.
Seeing the challenges of new fields, where the company has no experience, as an "industrial revolution," the company decided to take on these demands using digital machines and changed course, going from "flyers and paper media Takanaga" to "digital Takanaga."
"Although our strong point had been large lots of printing on paper, we had no experience in printing seals and PET materials with a digital printing system. A Digital Business Department was created to get up to speed in this new field. While we lacked experience, we weren't starting from zero. We can use our expertise in the management of an integrated flow, including quality and delivery, that we'd cultivated through printing flyers for large supermarkets ever since our founding."
In the Digital Business Department, Managing Executive Officer Shinya Nishisaka was named to the top position, while young employees made up most of the organization. Creating new business fields that use digital printing systems is the most important mission. In addition, the Impremia IS29 was set in the heart of this transformation.
"We chose the Impremia IS29 because it is a double-sided printing system using UV, it has a wide color gamut, and it can print a B2 size sheet. In the runup to the installation, we carried out tack seal tests at the Komori Graphic Technology Center (KGC) and made sure there were no problems. Color matching with web offset presses was great, and we carried out tests with a range of products. Looking at the results, we decided to install two of these systems."
In-house production of packages and seals by using the Impremia IS29s together with the Highcon Euclid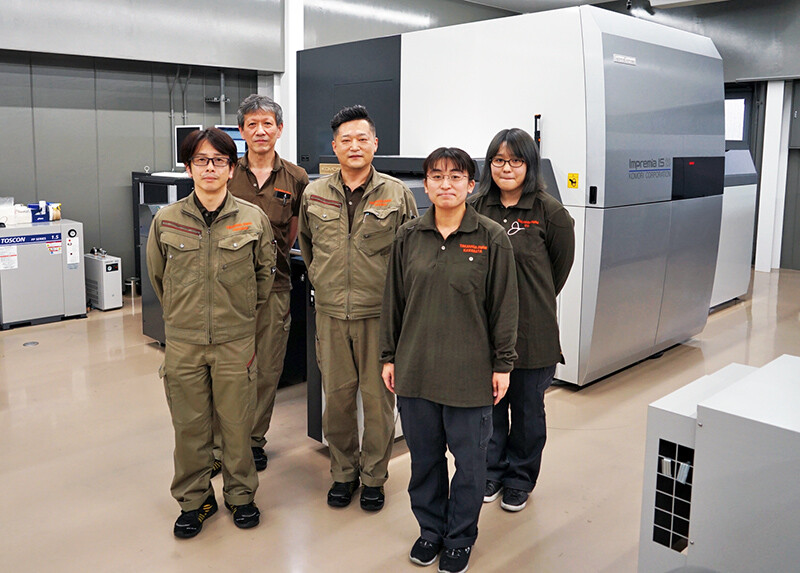 The first Highcon Euclid Digital Cutting and Creasing system in Japan was installed at the same time as the two Impremia IS29s. A Product Development Department staffed by young employees is at work on trial manufacture of a wide range of products using these two machines. Takanaga says: "The daily accumulation of experience will become our assets. We have set up an online shop and started to expand activities. I'm looking forward to developing and selling products that take advantage of digital technology."
As to the daily operation of the Impremia IS29 printing systems, products such as packaging and seals as well as menus and promotional materials that had been outsourced are now produced in-house.
"The systems have a sheet thickness range of 0.06 to 0.6 mm, and a wide range of items can be handled when they are combined with the Highcon Euclid. Instead of being seen as a proofing system, ultimately the Impremia IS29 has a wide color gamut, supports variable data printing, handles thick sheets and supports printing on materials other than paper. I think we will have to look for things that only the Impremia IS29 can do."
Regarding the mechanisms, "The feeder and delivery provide confidence due to expertise and technology from Komori's sheetfed presses. Double-sided printing and color are both stable," Takanaga says. "Also, while there has been great progress in the technology of the latest sheetfed and web offset presses, it takes about five years to train a fully qualified operator. With the Impremia IS29, anyone with a little training can produce an OK sheet from the first sheet by simple button operation. As the labor shortage and technology transmission problems become more and more acute, this is the absolutely indispensable machine," he says, expecting it to be effective in securing personnel.
How do operators on the shop floor evaluate it? Akio Okumura, head of the Digital Business Department that handles the machine, says: "We run printing tests of seals on tack seal and PET materials, and we can really feel UV's fast drying characteristics and look forward to being able to provide short turnarounds. Also, although it does not cover all of the RGB color space, the color gamut is far greater than that of offset ink. I was surprised that the color is so beautiful. I believe creating products that have never existed before — printed items that we had not been able to print before, such as PET and plastic, canvas fabric and cloth — will lead to the growth of the company.
Handoff to next generation following five-year business transformation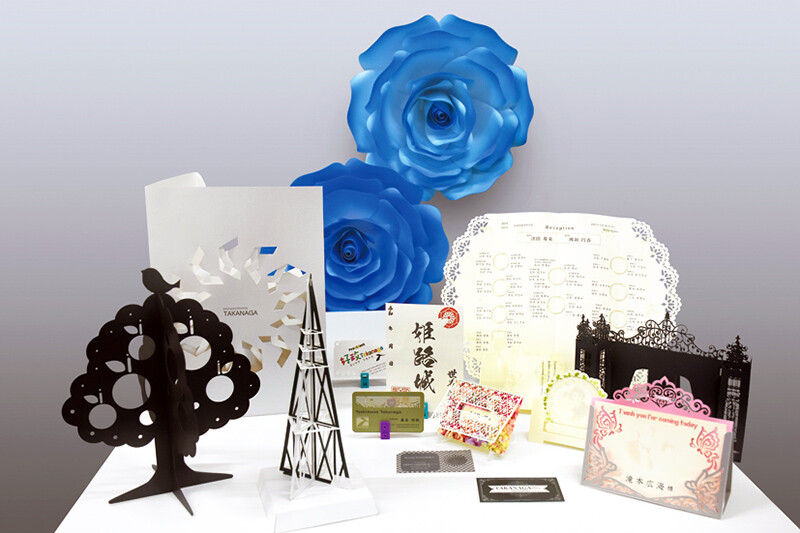 The business transformation advanced by Takanaga has only just begun, but steady progress is being made as a result of the installation of the Impremia IS29 and the Highcon Euclid.
"Although actual work using the Impremia IS29 and the Highcon Euclid has already begun, next year is critical. I would like to make a new business model that includes both B-to-B and B-to-C. While our company has handled large lots of products in the past, this system is a dream machine that will let us challenge niche fields by establishing production capabilities to enable variable data printing, small lot production and short turnarounds that leverage digital characteristics. There will be challenges as we shift our business from large-lot production to small. It won't be simple, but we have no choice. We will carry this out with maximum effort for the next five years so that we can hand off to the next generation with confidence," Takanaga says, talking about his enthusiasm for new fields.
Related Information
Contact Komori South America, Asia, Oceania