Komori packaging presses feature in state-of-the-art Zhejiang printer promoting smart factory
China, Zhejiang Kanggu Packaging Products Co., Ltd. | Lithrone G40 [GL-740+C LED UV] / Lithrone G40 [GL-840+C LED UV]
02 June 2021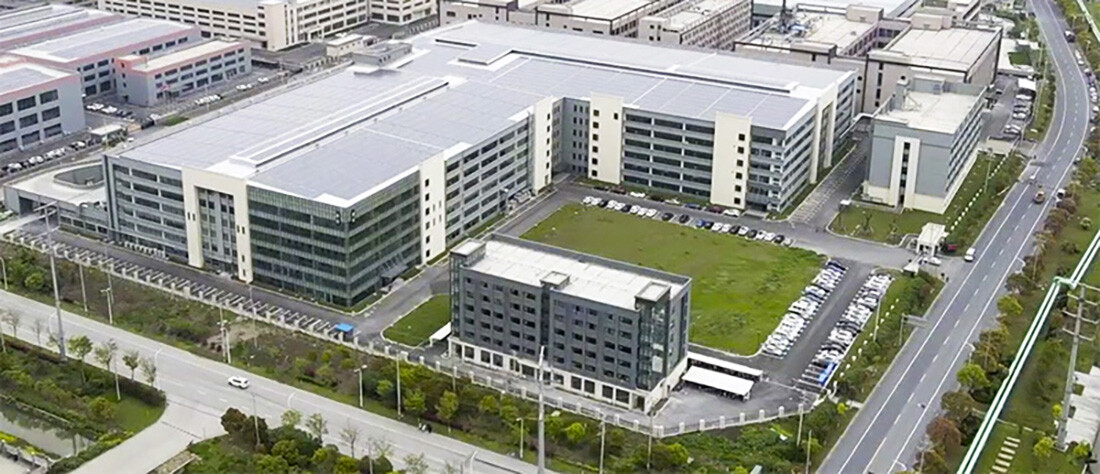 Shanghai Hongli and Shanghai Kanggu created a joint venture that's setting a blistering pace for efficiency, innovation and easier operation and also gaining a fast-growing clientele. As it prepares to install its third maxed-out Lithrone G40, the company is also planning new breakthroughs in its state-of-the-art operations and renowned service.
Zhejiang Kanggu Packaging Products interview video
Founded in 1992, Shanghai Hongli Packaging Co., Ltd., formerly Shanghai Pudong Hongli Printing Factory, has transformed itself into a full-service specialty provider of folding cartons, colored board, instruction manuals, top sheet labels, kraft boxes, and EPS/EPE products for the commercial print and packaging markets.
The company's warehousing and distribution center completes its total support service model, providing comprehensive solutions to various industries, such as home appliances, automobiles, entertainment products, daily necessities and food products. Shanghai Hongli is seen as a valuable partner among its client list, which includes many famous brands such as SONY, Panasonic, Sharp, Ricoh, Daikin, Roewe, Delphi, Group Cebu, GANSO and TOP — an impressive lineup indeed.
Through close association with its affiliate, Shanghai Kanggu Industry Ltd., Shanghai Hongli built formidable partnerships with clients of Shanghai Guangdian Jituan, creating a strong foundation for business growth by first printing instruction manuals and later producing colored board. Additionally, because of the influence from the support services of Japanese companies, the ideals of management, quality and service are practiced by all employees of Shanghai Hongli, raising the level of management and resulting in high evaluations from many customers.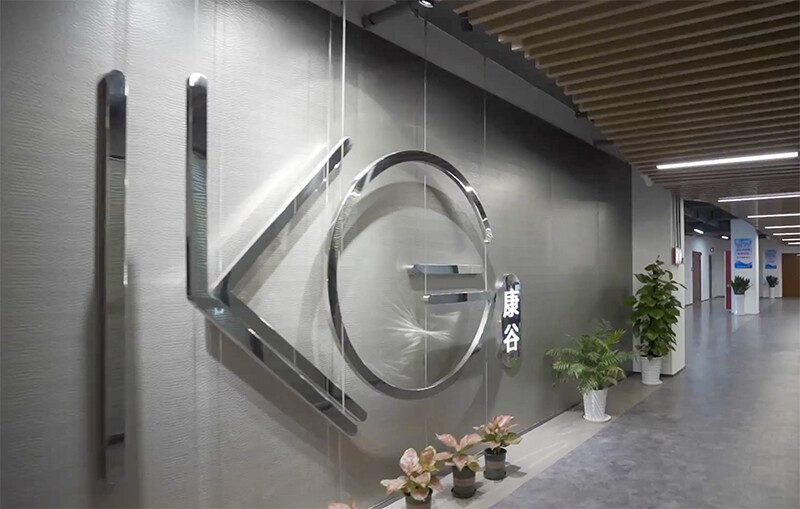 In 2017, Shanghai Hongli and Shanghai Kanggu founded a joint venture to expand their capability and consolidate their processes. The new company, Zhejiang Kanggu Packaging Products Co., Ltd., built an up-to-date factory in Pinghu, Zhejiang Province, which integrated the carton packaging and EPS/EPE packaging operations previously handled separately. This was an important milestone for achieving their corporate vision of "becoming a leading company providing total printing and packaging solutions."
Advanced capabilities for high performance
Cai Tingwei, president of Zhejiang Kanggu, says: "With our quality and reliability in board packaging production, we are expanding our business in package printing for daily necessities, food and cosmetics."
"In 2019, we purchased two Komori presses at the same time, a seven-color Lithrone G40+C LED UV and an eight-color Lithrone G40+C LED UV, and put them into operation to improve board productivity, enhance our package printing technical capabilities, and raise the competitiveness of Zhejiang Kanggu in the new market environment."
"With the introduction of Komori UV presses, our printing processes now include high quality UV printing, giving our customers more options and laying the foundation for further business expansion. These two presses are now in full production, handling high-quality printing of mainly paper packaging for food and cosmetics products from several well-known brands."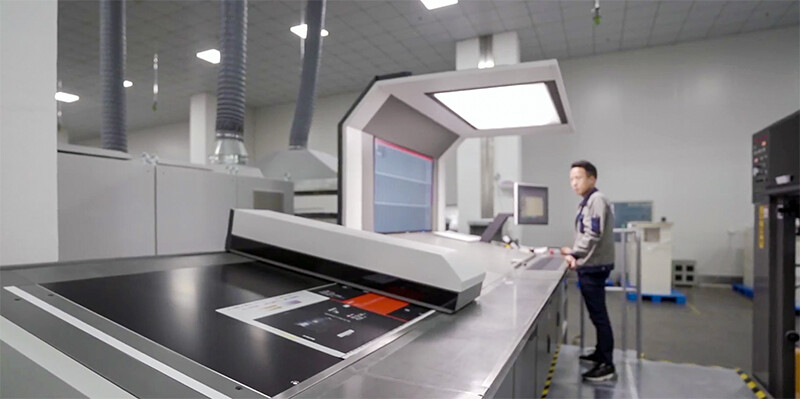 The new presses are bender-less, eliminating the plate bending process, and are equipped with state-of-the-art automation systems such as the latest Komori KHS-AI (Advanced Interface) integrated control system, automatic register control and spectral color control system (PDC-SX), automatic ink swing roller phase adjustment, and nonstop feeder and delivery. Commenting on this, President Cai emphasizes: "Additionally, we installed the press on a 450 mm raised base, increasing the overall paper loading height to have longer running time between paper loads. By incorporating these advanced specifications and functions, we have raised the level of automation, reduced dependence on operator skills, significantly shortened makeready time, and maximized production efficiency."
Outstanding ease of operation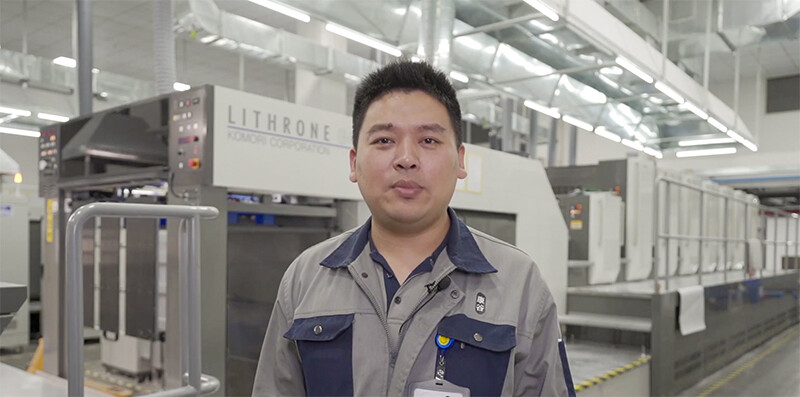 "In terms of operability, the presses offer an excellent and easy-to-use operator interface. This indeed is an outstanding advantage of new Komori presses compared to conventional presses. Tian Rui, deputy manager of the Zhejiang Kanggu Printing Department, says: "First, the non-stop delivery enables us to achieve stability and speedy sheet discharge without stopping the machine, significantly increasing our production efficiency. Second, the Komori feeder has met all our goals in terms of stability, ease of operation and printing speed. And finally, since the new press is equipped with KHS-AI (Advance Interface), we have reduced our dependence on the operator's experience to adjust ink and water balance. KHS-AI allows automatic operation of the press through the press console, and by just pressing once on the screen, the operator's working hours are shortened, and production efficiency is improved. We are very pleased with the results."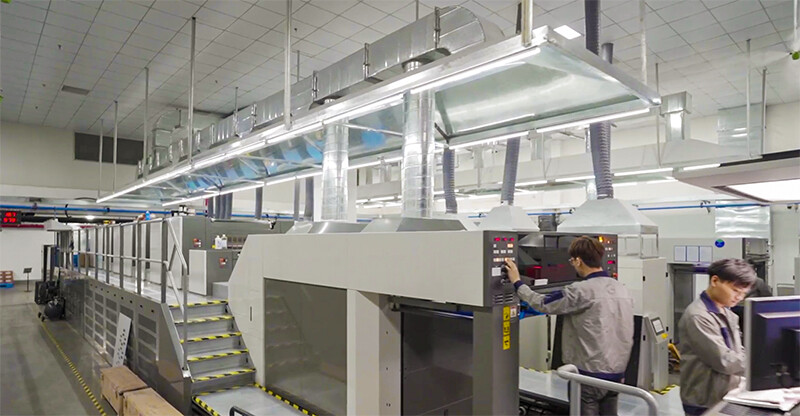 "Since the presses were officially put into operation, production efficiency has gradually improved to meet our needs for accurate, fast and efficient printing. When we say accurate, we mean accurate image printing, fast means fast makeready, and high efficiency means highly efficient production," says Cai.
"We will be a leading company providing comprehensive solutions for printing and packaging."
As for the future growth of Zhejiang Kanggu, Cai says: "With Industry 4.0 and China Manufacturing 2025, we have launched smart manufacturing with a mission to 'provide colorful printed products to support a happy life.' We intend to pursue the best through positive action and change the old manufacturing style to smart manufacturing. We will aim not just to expand our scale but to grow our business based on digitalization, definition and specialization."
"In order to achieve this, we need to rely on the expertise of the Komori Graphic Technology Center in Japan and continue to learn, practice and create to provide high quality, high added-value products that satisfy our customers and increase our overall strength and industry ranking in the package printing field. We intend to realize our grand goal of becoming a leading company providing total solutions for printing and packaging as soon as possible."
Printing technology, one of China's four great inventions, has been slowly changing in the long river of history, but it still plays an important role in the field of information exchange and has become an indispensable information media for people's lives. "With a sense of responsibility and self-awareness, Zhejiang Kanggu will actively contribute to the development of popular culture, art and society. With the delivery of a third press, a six-color Lithrone with coater, scheduled for November 2021, I sincerely hope that Zhejiang Kanggu and Komori will build a deeper partnership and contribute to the bright future of the printing industry," concludes Cai.
Related Information
Contact Komori China