Xiamen Songde installs world's first 8-color Lithrone G40 advance
China, Xiamen Songde Printing | Lithrone G40 [GL-840A+C]
24 January 2022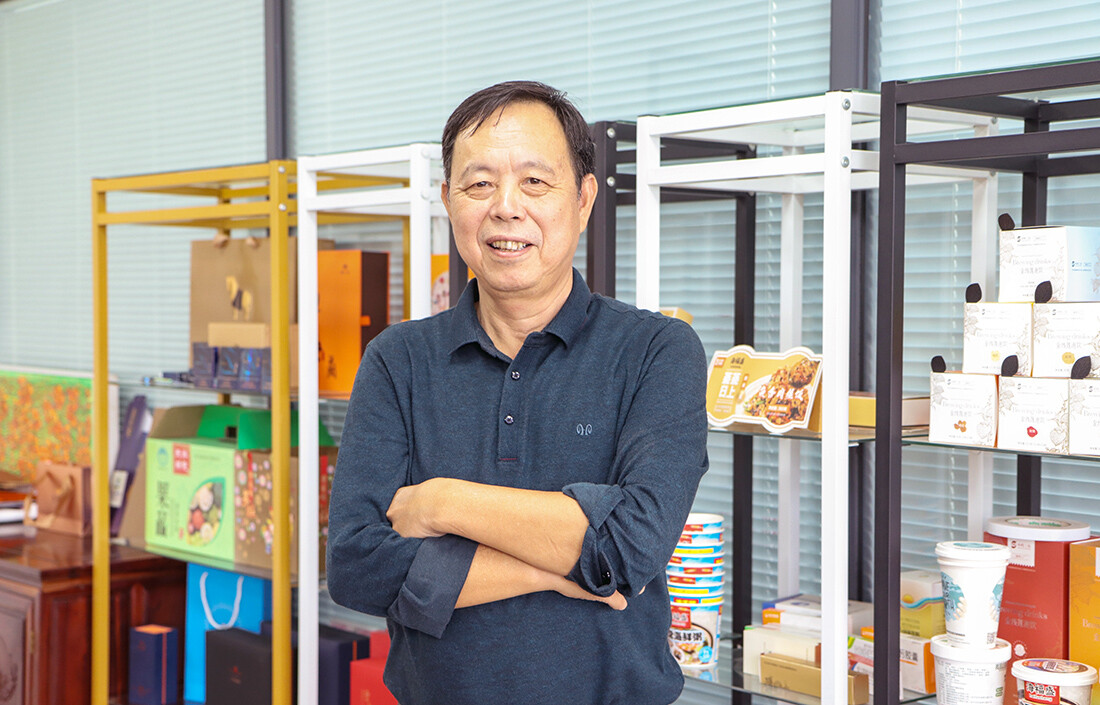 Founded in 2019, Xiamen Songde Printing focuses mainly on product development and design as well as cigarette packaging, paper product packaging, and paper cup manufacturing. Today Xiamen Songde is one of the few printing companies in Xiamen City, Fujian Province, China, that can provide one-stop services to customers.
Wang Huiquan, President
Joining forces with Komori to enter the package printing market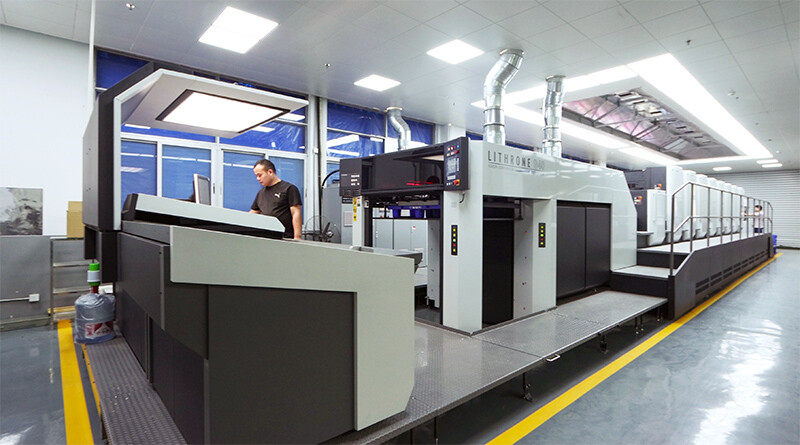 "Why did we choose a Komori press for our production equipment? The reason can be traced back to Print China 2019 held in Dongguan," says Wang Huiquan, President of Xiamen, "When I saw the Komori machine at the exhibition, I was very impressed by the press's appearance, printing speed and printing quality. Following the exhibition, I contacted Komori right away, and after we visited several printing plants in Xiamen, I decided to install the first Komori press in our new plant."
The five-color Lithrone G40 with coater was installed and commissioned in October 2019. The Komori engineers demonstrated outstanding skills during the installation, providing excellent installation guidance and after-sales service. This further improved the reputation of Komori products in the view of Xiamen Songde. As a result, when the company made plans in 2020 to expand into cigarette packaging production, it did not hesitate to choose Komori for its next machine.
According to President Wang, "At the time, we wanted to install an eight-color UV printing press with coater. Our first Komori press had been in operation for more than a year, and its excellent performance had impressed us tremendously. After seeing the Komori UV presses and printing samples, we decided to order a Komori machine. When we learned that an eight-color press with coater was being exhibited at China Print 2021 in Beijing, we immediately decided to purchase the display machine, the world's first eight-color Lithrone G40 advance press with the latest coater. In early July 2021, after the exhibition, the machine was delivered to our factory. After about 20 days of installation and adjustment, it started up smoothly and went into full operation. To date, there have been no problems of any kind."
World's first high-end Lithrone G40 advance offset printing press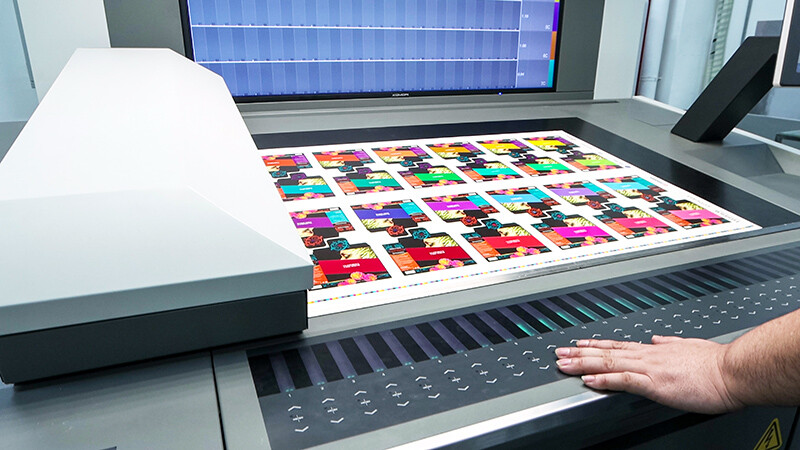 According to press chief Shao Fangyong, "The Lithrone G40 advance has a maximum printing speed of 17,200 sph*. We handle a large variety of substrates, such as thin and thick papers, foils, films and specialty substrates. The feeder of the new machine consistently feeds all of them stably. The Lithrone G40 advance eight-color machine with new coater, the first of its kind in the world, is equipped with Full-APC Automatic Plate Changing, ink distributor roller cooling, automatic blanket cleaning, automatic ink and dampening roller cleaning, a new Komorimatic dampening system, and KHS-AI and PDC-SX systems for automatic control of register and color. These systems greatly increase production efficiency and reduce manual operations. Because of the high-quality print capability, the Lithrone G40 advance is now their go to press for jobs such as cigarette, liquor, cosmetics, and luxury goods package printing. An additional advantage is that the press reduces the amount of postpress work. The UV curable inks and inline coating unit produce effects inline that are very close to traditional offline laminating, silk screening, and embossing.
Continuing to focus on growth in the package printing market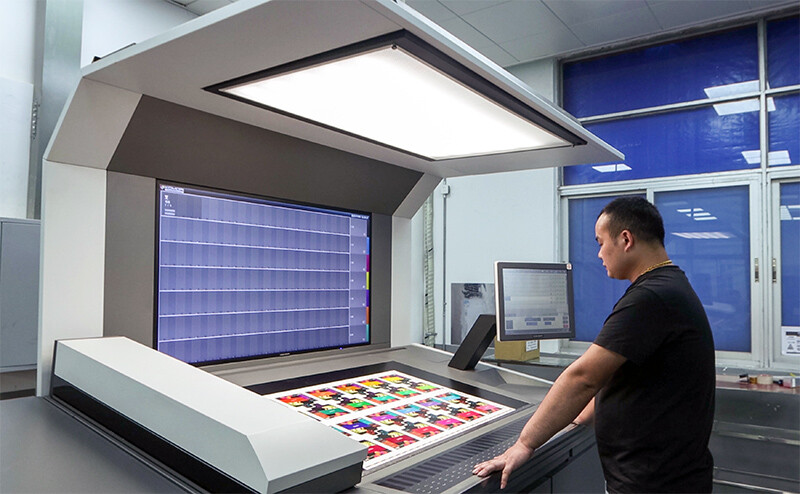 Regarding the future growth of the company, President Wang says, "According to the current forecast, conventional printing is expected to be the mainstream for the next few years, and at this point our printing business is expected to continue to grow healthily, and the prospects for business expansion are very bright. We will continue to expand our business by installing more Komori machines to enhance our production lines."
"In addition, we have been paying attention to the growth of Komori's business in digital printing equipment and are considering purchasing Komori digital products when the time is right," he adds.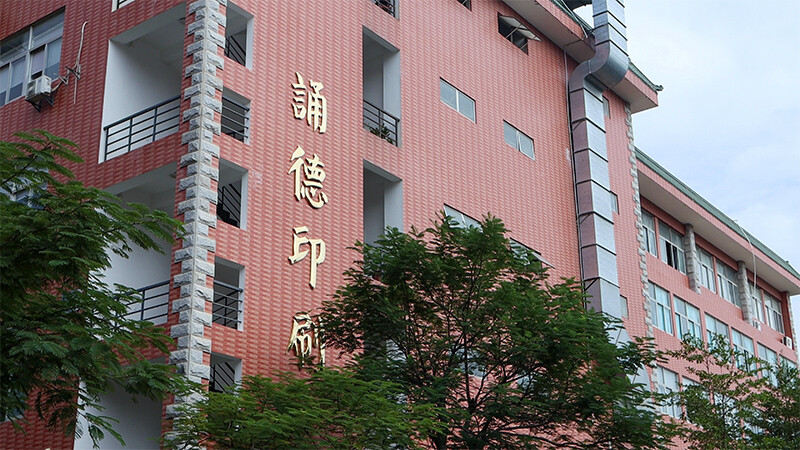 Related Information
Contact Komori China