Czech printer Triangl differentiates with System G38
Czech, Triangl | System G38 H-UV L (LED) [LR-438 H-UV L (LED)]
18 February 2022
Prague-based sheetfed printing specialist Triangl has a deep background in magazines, catalogs, brochures, publications, and calendars. With a strategically located facility, Triangl has exceptional distribution capabilities. A clear vision and a focus on highly efficient production have led to an investment in game-changing technology, the System G38 web offset press.
Ken Sagawa, then-President of Komori Europe; Petr Kotýnek, Chairman of Triangl; Neil Sutton, Chief Operating Officer, Komori Europe
Having more than 30 years of experience, Triangl is a leading printing house in the Czech Republic. Highly qualified professional staff and management have been cultivated in the 27 years since the company was officially founded. Regular investments in automated technologies have guaranteed sustainable development, consistent quality, and high productivity.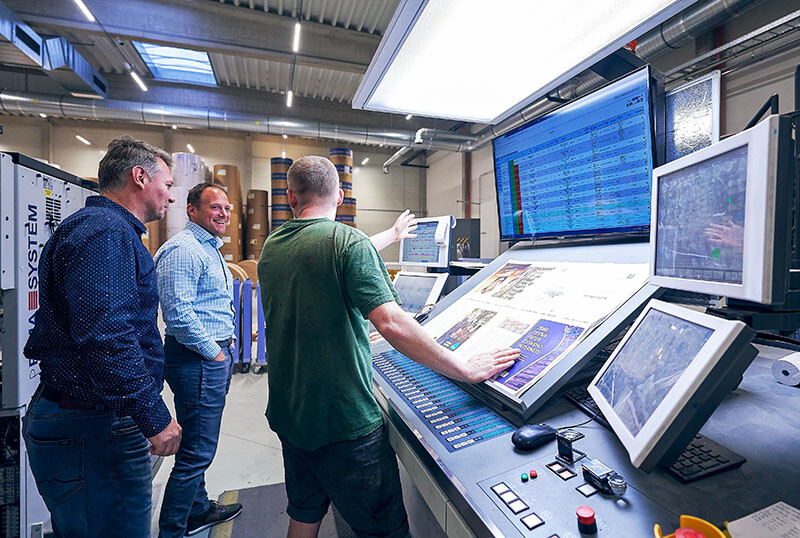 The ownership of Triangl passed to the Kotýnek family in 2007, with Chairman Petr Kotýnek running the company as sole proprietor since 2019. Under his leadership, Triangl has realized a new worldwide benchmark for efficiency and the operating of sheetfed machines, reaching heights of 86,000,000 printed sheets per year on a single machine. Under his leadership, Triangl has realized a new worldwide benchmark for efficiency and the operating of sheetfed machines, reaching heights of 86,000,000 printed sheets per year on a single machine.
'A machine that would open a new channel for us'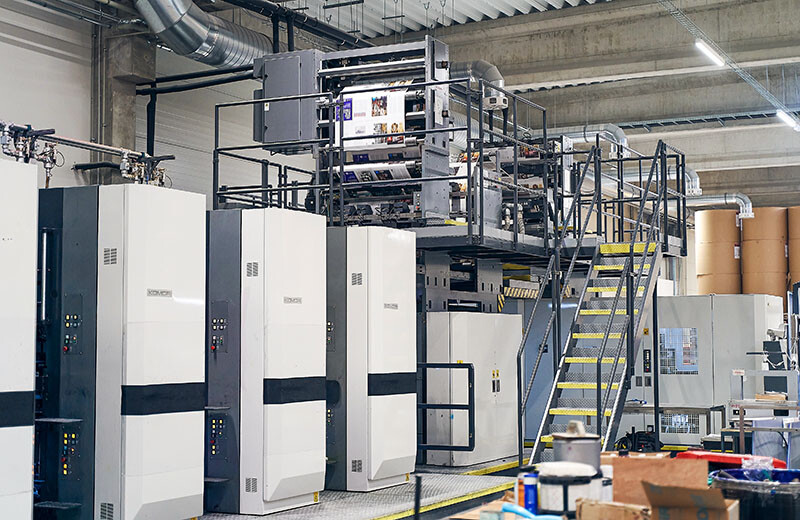 Petr Kotýnek: "Specializing in printing midrange magazines and catalogs, we experience constant pressure with strict deadlines. With advertisements always arriving at the last moment, we really have only three days to produce. As we cannot afford to miss anything, we have made significant investments over the last years to maintain quality and deadlines. But because we could not develop further in our segment, we were looking for a machine that would open a new channel for us."
Following a detailed study and investigation, the decision was taken to invest in Europe's first System G38 H-UV L (LED). The installation of the state-of-the-art web offset press not only ensures that Triangl remains one of the biggest print houses in the Czech Republic but also takes the company to new levels in efficiency and productivity.
Streamlined inline process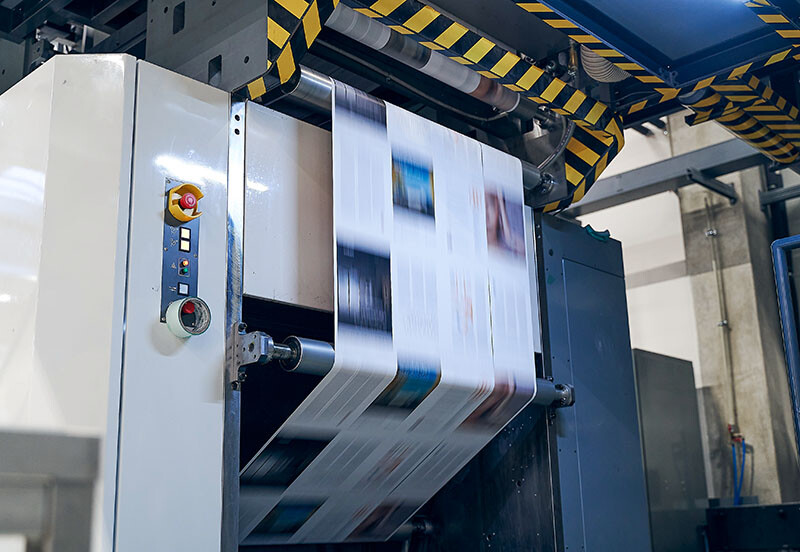 The System G38 press has shown its strength and competitive advantage, with average production of 11,000,000 sheets per month. Equipped with an inline folder, the sheets are printed on both sides in full color, cut and folded to a finished product. This is the pinnacle of a streamlined inline process with pure offset quality.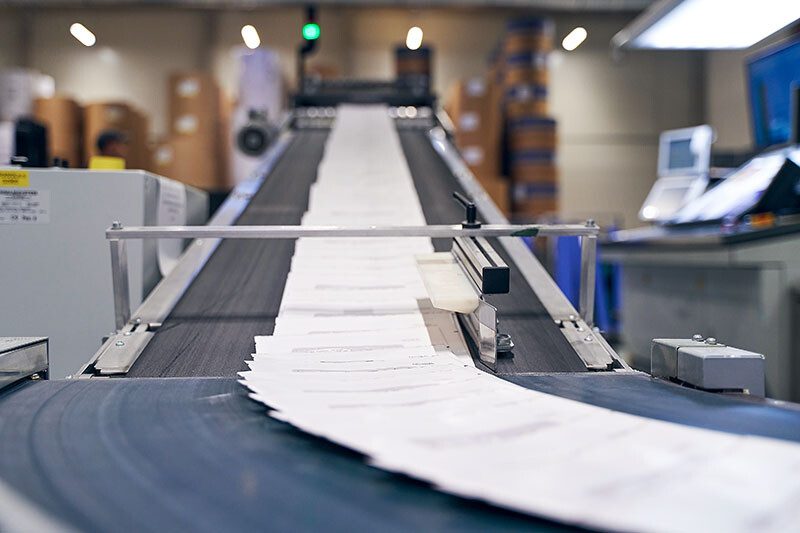 "Since its founding, Triangl's greatest strength has been optimized process management. The long-term investment in automated technologies has allowed us to maintain a strong market presence and deliver products of the highest quality. To make ourselves visible in a saturated market, we push ourselves to be the best in our industry and maximize our production and productivity," says Kotýnek.
Unique strategic advantage
The System G38 combines high productivity and quality, leading to endless possibilities. Double-sided offset printing with automatic color and register control, short makeready, and unmatched productivity give the System G38 unique strategic advantages. The LED drying significantly shortens the entire production process because time-consuming drying in the drying tunnel is eliminated. This completely new press also features exceptional accuracy and sheetfed print quality.
'Only press of its kind in Europe and America'
"During an economically challenging time we made the decision to invest in a game-changing press by Komori. The fully autonomous rotary press is currently the only press of its kind in Europe and America. Folding sheets during the same run is something that is unthinkable with older rotary presses, but the System G38 is equipped with an inline folder. When I look at our current production capabilities and goals, it's impossible to imagine not having a web offset press equipped with an inline folder. In the first year since the installation of the System G38, we already see its benefits in accelerating our production. We can see exactly what possibilities this technology will bring us in the future," adds Kotýnek.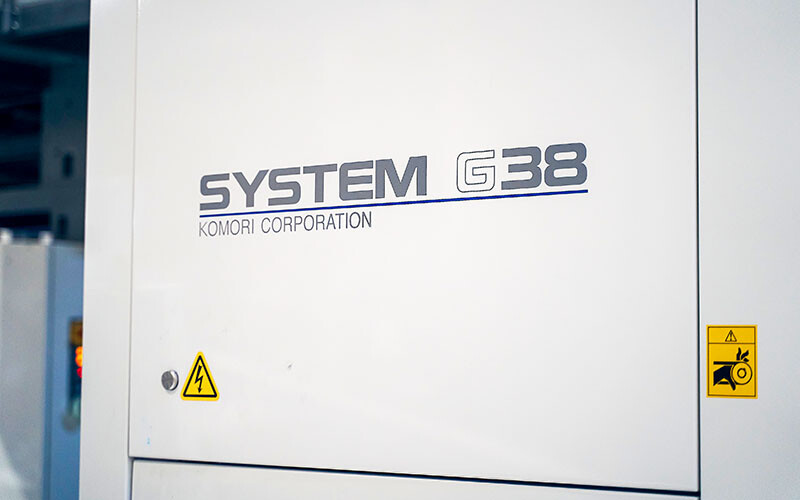 With nearly 100 years of experience in sheetfed and webfed, Komori has adhered to its origins, manufacturing products of superior quality and reliability. The new System G38 drives evolution in print technology. A web offset press with stunning productivity and equipped with Komori's H-UV L (LED) curing system is key to greater profitability. With a maximum printing speed of 30,000 sheets per hour, the reel-to-sheet printing of the compact System G38 generates outstanding value on short to medium runs with the same footprint as an eight-color sheetfed perfector.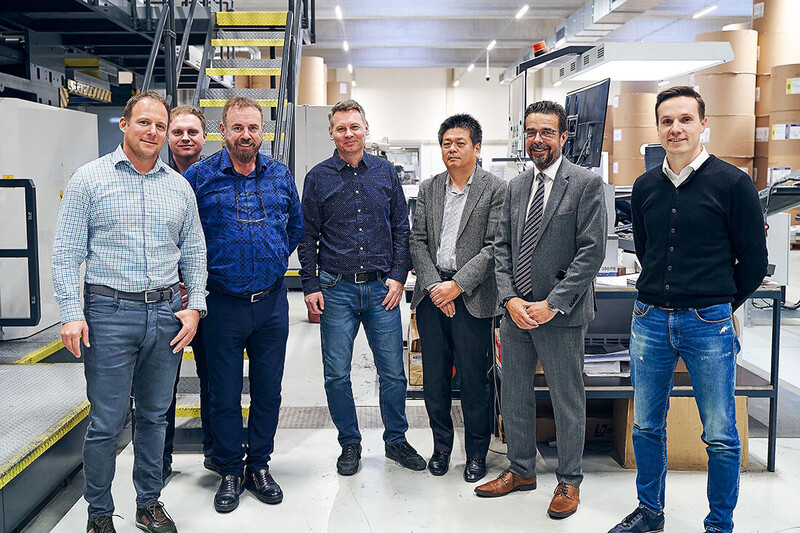 Komori's expertise and knowledge have ensured a leadership position when it comes to efficiency, reliability, and profitability. The introduction of sheetfed technology into the design of the webfed System G38 has obliterated equipment boundaries, making a web offset press succeed in domains originally dominated by sheetfed machines. With a total length of just 20 meters, the System G38 is an unrivalled powerhouse and true game changer.
Related Information
Contact Komori Europe