Vijayshri Packaging transforms their production with Lithrone G40
India, Vijayshri Packaging Ltd. | Lithrone G40 [GL-640+C UV]
06 April 2022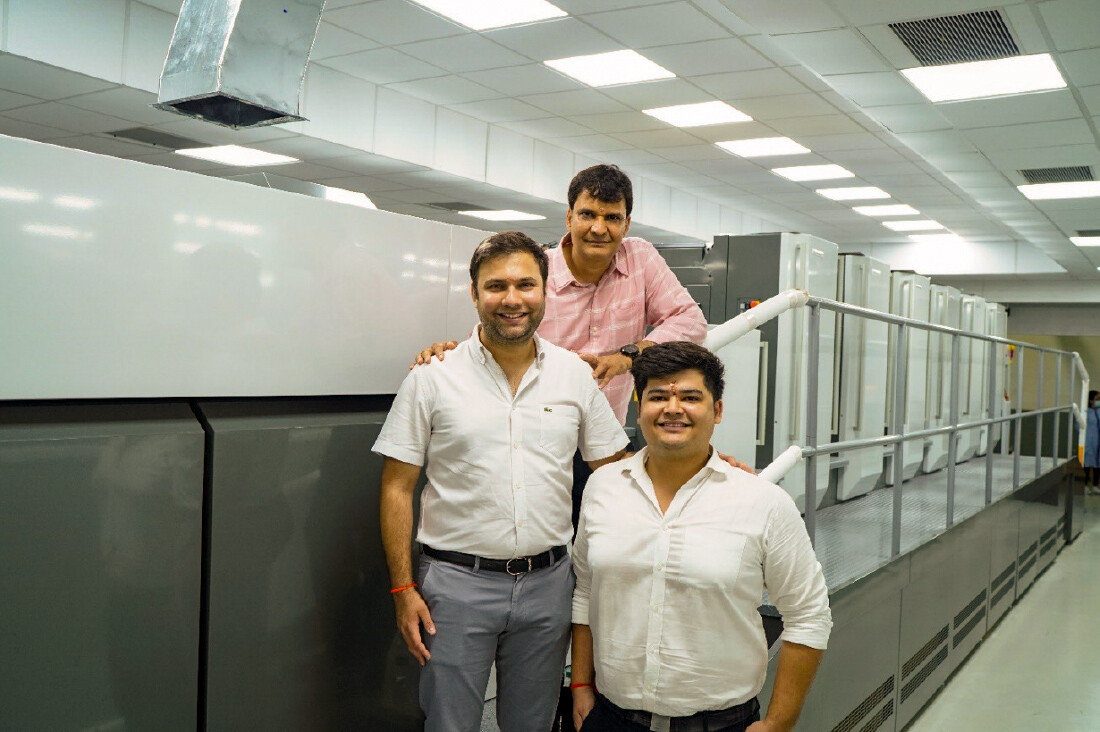 Vijayshri Packaging Ltd. is a fully integrated packaging company providing paperboard packaging solutions to a very demanding market. They specialize in offering the complete solutions which includes folding cartons and their corrugated outers. In addition, the folding cartons include many upgrades such as windows, liners, and litho-laminations. Their attention to quality has allowed them to successfully partner with customers in the food processing, fast-moving consumer goods production, pharmaceuticals manufacturing, and white goods industries. To meet the demands of their growing business, even amidst the Covid pandemic, Vijayshri installed a new six-color Lithrone G40 with coater UV offset press.
Ayush Jain, Director (left); Pritesh Jain (Ayush's uncle) (top); Prakher Jain (Pritesh's son)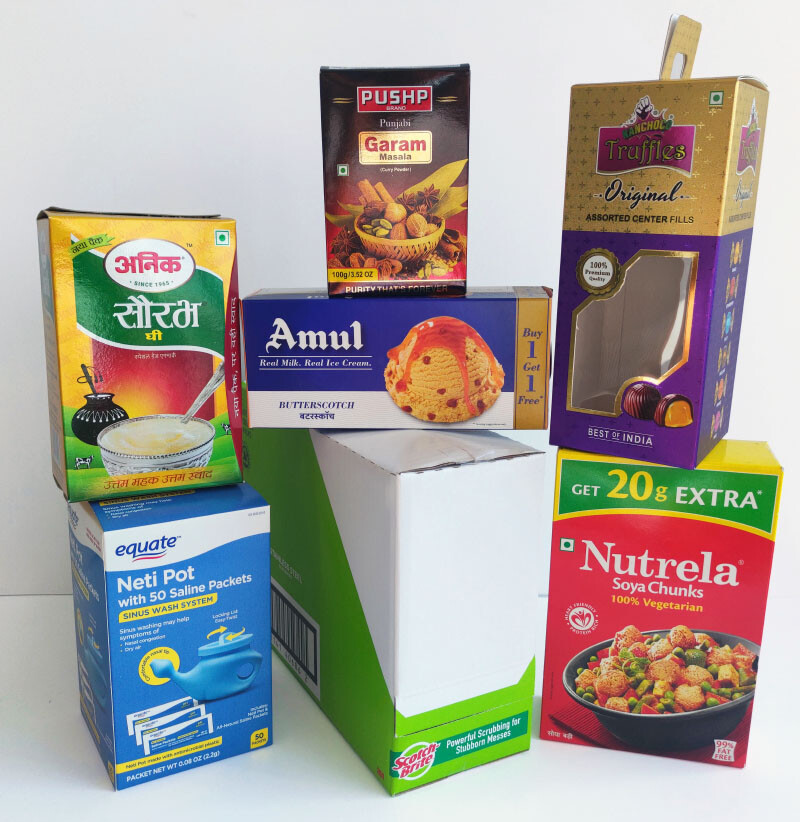 Strategically positioned in Indore, Madhya Pradesh, in central India, Vijayshri has built a world-class package printing factory with comprehensive integrated printing solutions. In 2021, Vijayshri achieved the milestone of 30 years in the industry. Today the company is one of the leaders in the Indian package printing industry, setting the benchmark for consistency in the market. Flawless work has been a significant part of its journey.
Strategic investments: upgrades and modernization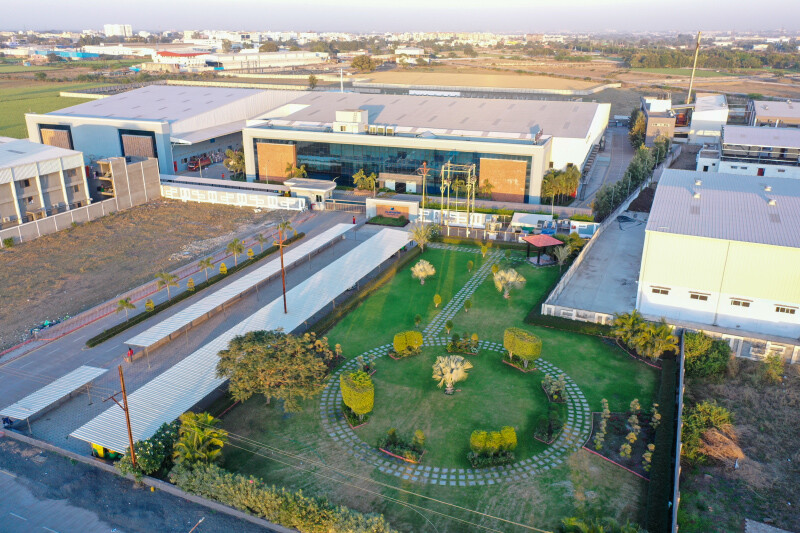 Technology has been a very crucial part of the Vijayshri story. Their biggest advancement was taken when the company decided to expand its operations and construct a new, world-class 25,000 square meter printing factory on a 43,000 square meter site. Operating from this facility, Vijayshri now provides comprehensive printing and packaging solutions, covering everything from design concept to delivery logistics, while maintaining strict quality control throughout every stage.
The company has also invested in automation and modernization of its postpress systems through investments in a new corrugator, new flute laminators, two new die-cutters, and a new folder-gluer. Investing in the complete solution from press through postpress has given Vijayshri a very competitive edge.
Director's perspective
Ayush Jain, Director of Vijayshri Packaging, speaks at length about the many features and benefits of the new Komori press and its impact on their business:
"We have unfailingly invested in automation and modernization of its printing equipment. When we bought our first thermal CTP in 2005, we learned the meaning of consistency, reliability, and quality. Over the years we have improved our standards and always invested in reliable technology. The key to our growth is our ability to choose the right equipment at the right time.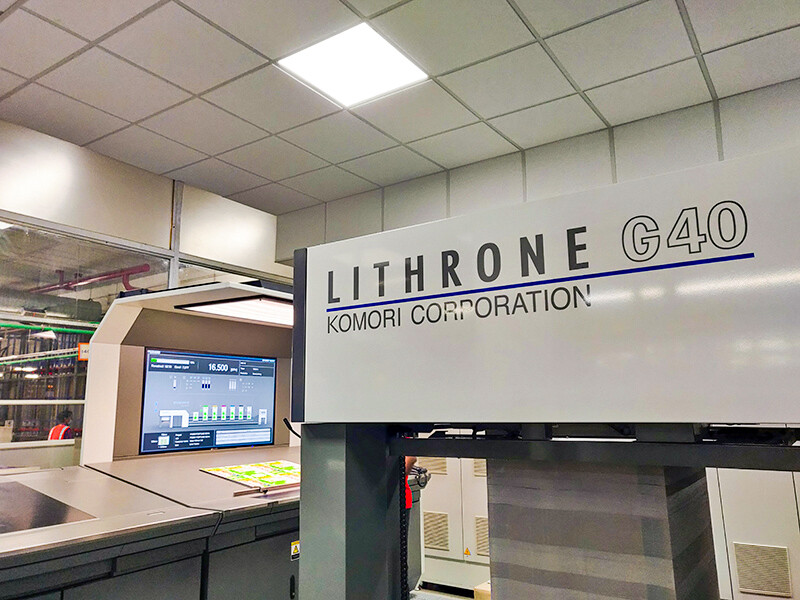 "The investment in the new Lithrone G40 is an important upgrade from conventional presses -- achieved in partnership with Komori. With increased capacity of 1,800 metric tons (36 million cartons) per month, the company is delivering a world-class experience to its customers. The plan to strategically invest in modernization and cutting-edge technology began with a visit to Komori's Tsukuba Plant in Japan even before the beginning of the Covid-19 pandemic.
"Our new Lithrone G40 is by far the biggest technological shift in the packaging arena in central India. Upscaling is a constant process, and now with Komori we have the tools and techniques to deliver on time without any compromise in quality. Our investment in this press certainly contributes to the modernization of the factory and creates new markets and opportunities.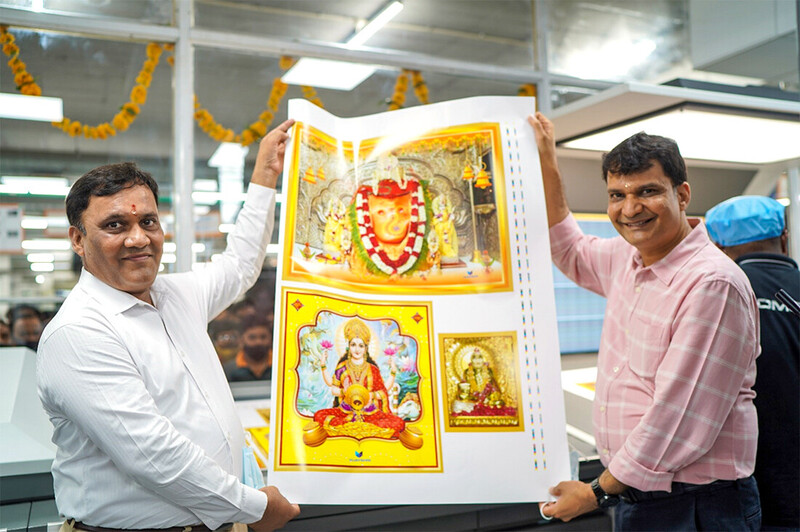 Increased productivity and reduced paper waste
"Reduced press downtime and faster makereadies are the key reasons we upgraded our technology. We are very happy with the performance of our Lithrone G40. We have seen a significant improvement in productivity as compared to our other machines. For the same jobs and inputs, we have seen a productivity jump of almost 45 percent. Another advantage we have discovered is the very significant reduction of start-up waste. We now use up to 80 percent less paper for makeready thanks to KHS-AI, which has features such as Smart Sequence. Finally, the performance of the entire job is constantly monitored by the PDC-SX system that actively sends color density and registration feedback to the press. The Lithrone G40 is our solution for enhancing productivity and delivering absolutely predictable quality.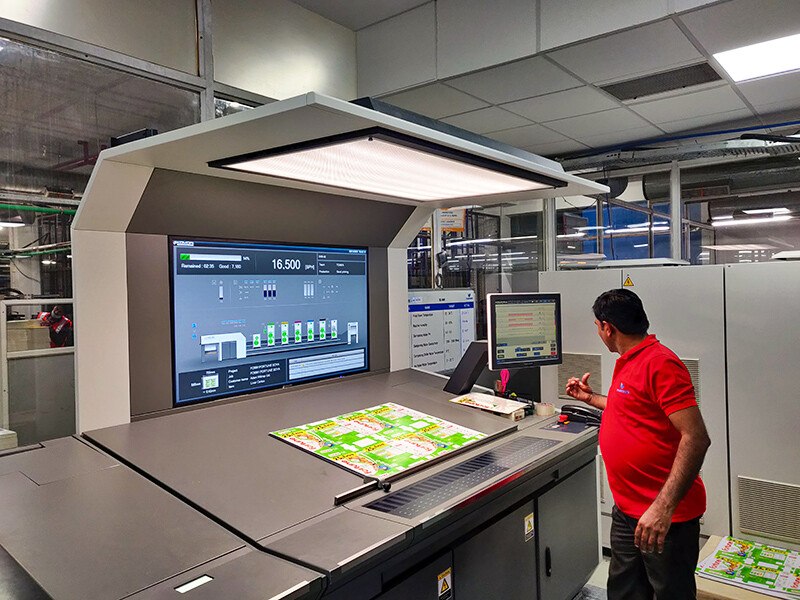 High-speed operation
"The Lithrone G40 has a maximum operating speed of 16,500 sheets per hour, which increases our output capacity. With the presets for the feeder and delivery, we don't have to rely on manual settings. We just provide the sheet size and thickness, and all the settings are done automatically -- from feeder through to side lay, printing units, and delivery joggers. Even when the machine is running at full speed, the quality of printing is not adversely affected, which was a problem with our conventional presses.
Quick job changeovers and fast makereadies with KHS-AI
"KHS-AI technology incorporates a self-learning function and automatically sets repeat jobs. This enables very efficient paper changeover, which is crucial for work that includes many short-run orders for a variety of different products. Due to the automated processes, job changeovers are very fast. KHS-AI stores all the information of previous jobs, making the operator's job very easy. For repeat jobs, the ink settings have already been saved. Compared to conventional presses, our makereadies have become very quick. The skeleton cylinder ensures there are no scratches or smearing on the sheets. And with the new Lithrone G40, we can reproduce 90 to 95 percent of the special colors on repeat jobs. The paper cost in packaging is considerable. KHS-AI minimizes paper waste, reducing costs significantly.
PDC-SX for automatic color control and registration
"PDC-SX automatically checks color, front/back register, and image positioning on the paper and provides feedback to the press if any deviations are found. This system supports multiple jobs with differing printing conditions and ensures smooth operation. The color bar measurement function in PDC-SX reduces any color variation, which had to be done manually on conventional presses. In the past, we had to use 30 to 40 sheets for fine registration, but with the new Lithrone G40 we achieve the desired registration in just 10 sheets. Because of this, we get early job approvals, reducing the job run time and increasing the production efficiency of the press.
Automatic blanket washing
"Automatic functions such as blanket washing, roller cleaning, plate changing, and density control are tremendously effective in reducing the workload on the operators. The PQC operation console is very user-friendly and comes with graphics that are easy to understand.
Productivity, ease of use, and reduced paper consumption -- the Lithrone G40 has it all," says Ayush Jain, Director of Vijayshri Packaging.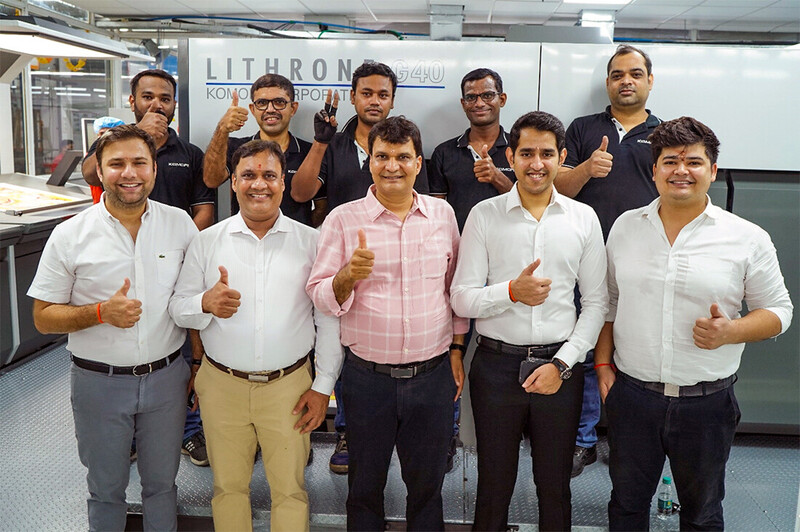 Related Information
Contact Komori India