Reasons for Selecting Komori Packaging Presses Illuminated at Print Pack India
Greater Noida, India
23 August 2022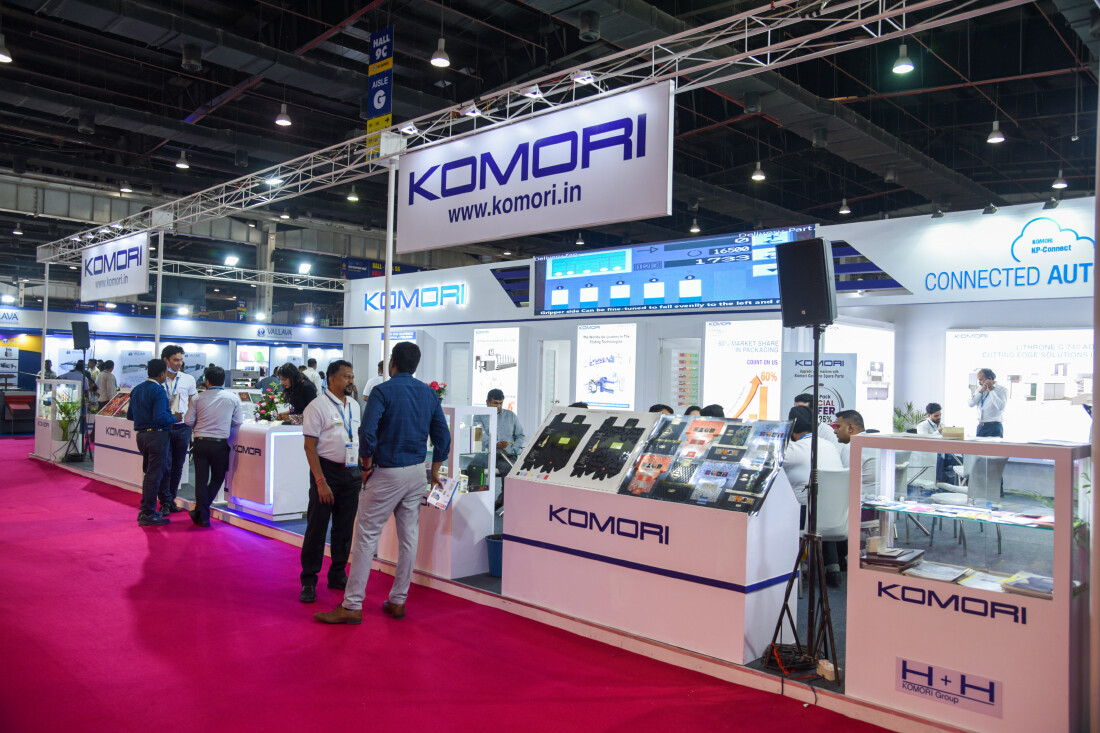 Komori booth at Print Pack India, scene of energetic business exchanges focusing on package printing presses
The 15th Print Pack India, a five-day exhibition of virtually everything in the printing industry, was held May 26 to 30, 2022, at the India Expo Centre, Greater Noida, following a one-year pause due to the global pandemic. Neither heatwaves nor Covid-19 could hold back this event, and Komori presented a full program, covering in particular the high-end Lithrone G37 and the Lithrone G40 advance presses. Demand in the package printing segment is increasingly moving from half-size (26- and 29-inch) machines to full-size 37- and 40-inch presses. Stable high-quality printing and the ability to produce embellishments and print on clear substrates have won high praise for the Lithrone advance series. Komori India scored a solid success here, strengthening its healthy 60 percent market share in this segment. Orders for 12 presses were booked.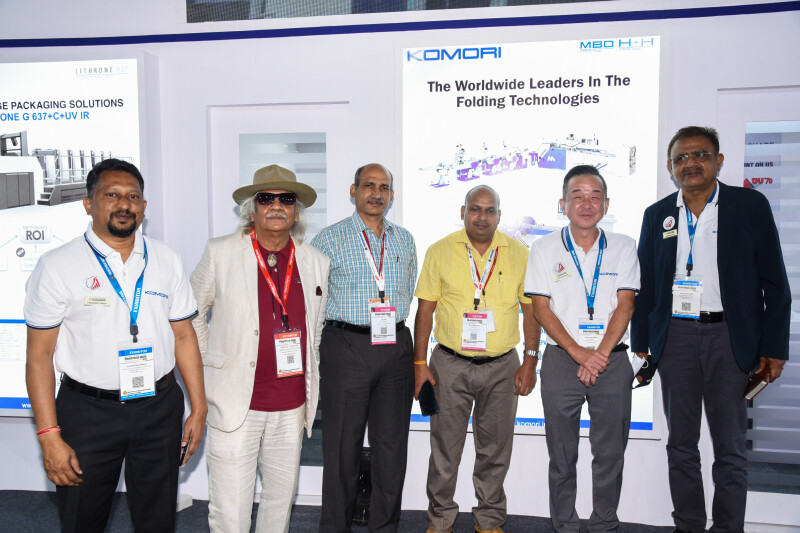 Chairman Yoshiharu Komori delivered a video message, and customer video testimonials detailed the very significant benefits of the Lithrone G37 and Lithrone G40 advance machines. The opportunity to see the important new features of these presses and the applications they are being used for made a strong impression on prospects. A video presenting a case study of a customer's investment introduced the latest developments in the Lithrone G40 advance story. In addition, a selection of videos on specific Komori products was shown, underlining the wide extent of the Komori lineup in postpress and other areas. The booth itself had showcases highlighting MBO and Komori spare parts as well as a wide selection of print samples and gifts. A display on currency presses also drew significant attention. The results were outstanding. In fact, some 550 visitors dropped by the Komori booth.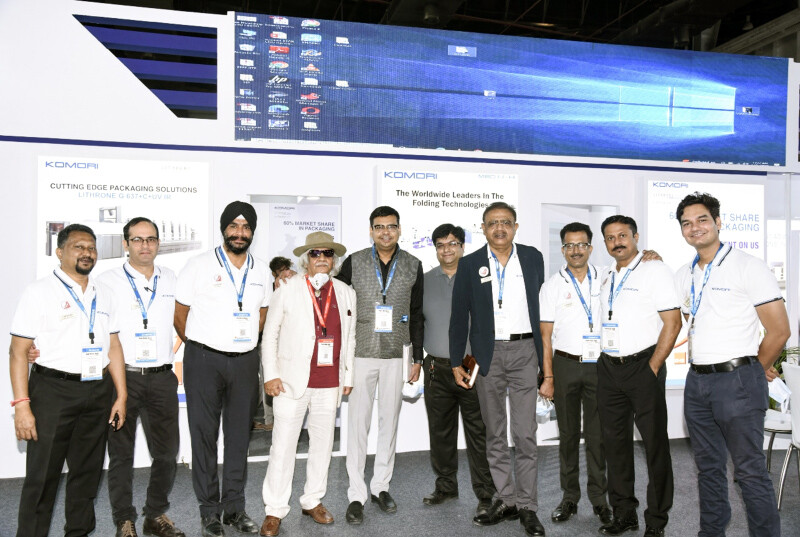 Staff from the Komori Head Office and the Komori India Sales Team handled questions from visitors and delivered a very well-received presentation on Smart Color and the shape of this technology's halftone dots. In addition to the very solid sales results, visitors responded to the Komori show with warmth and applause for the entire Komori Team.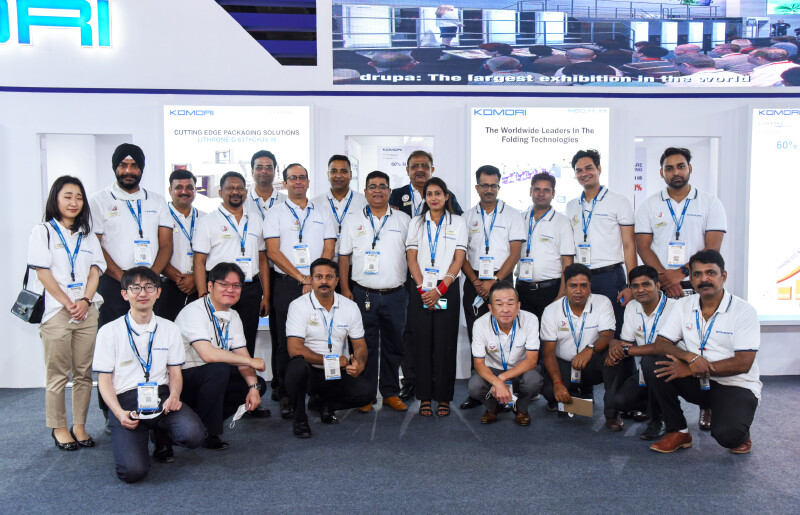 Contact Komori India