Downsizing from Two Obsolescent Machines to the MBO K70: Success in Improving Productivity and Reducing Costs by Installing a High-speed Folder
Japan, Kato Shiko Ltd. | MBO K70
16 January 2023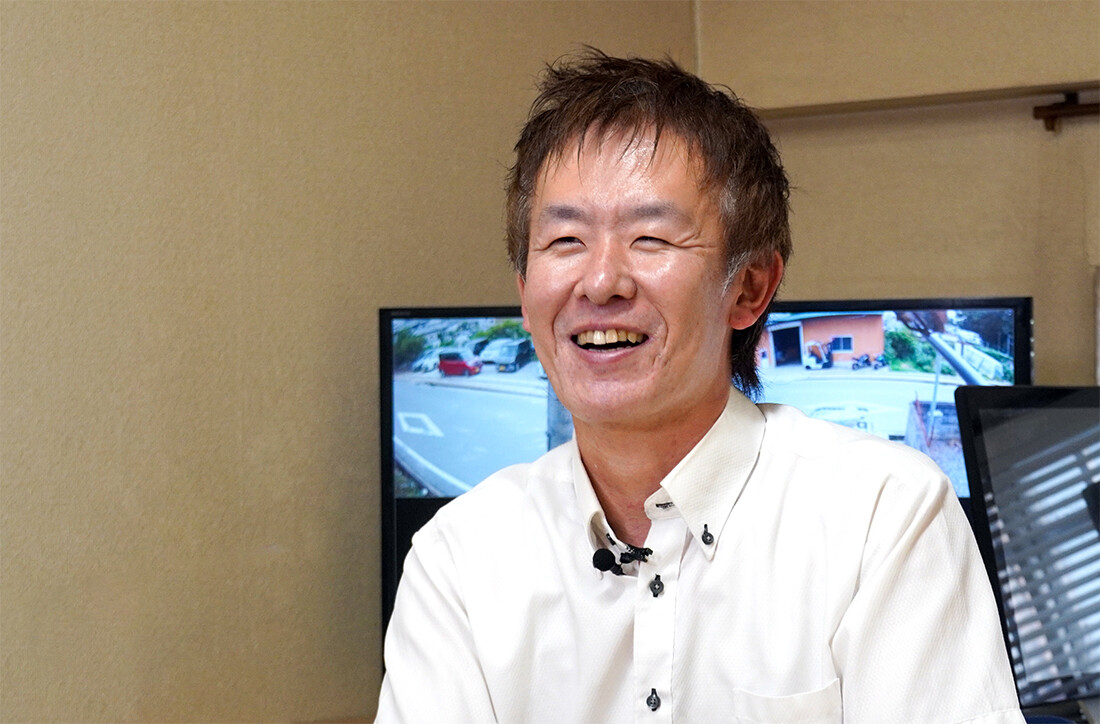 "We have run two lines of saddle stitchers with one folder many times. The productivity of the MBO K70 is unparalleled."
Fumito Kato, President
Kato Shiko Ltd., which celebrates 51 years in business in 2022, has focused mainly on postpress processing of commercial printed materials such as catalogs, pamphlets, and flyers. In recent years, the company has also strengthened its publication-related processing business. Since its founding, the company has maintained production by an elite crew with around 10 employees. In order to build an efficient production system, the company has now installed an MBO K70 (B1 size Combi Folder) with an MBO SBAP signature stacker. As a result, the company has increased the number of multi-skilled workers and improved efficiency, leading to reduced outsourcing costs due to a significant increase in production volume. We asked President Fumito Kato and operators Sakie Kato and Mayumi Hayashi about the background of the installation and the effects after the machine began operation.
MBO K70 chosen as strategic machine for laborsaving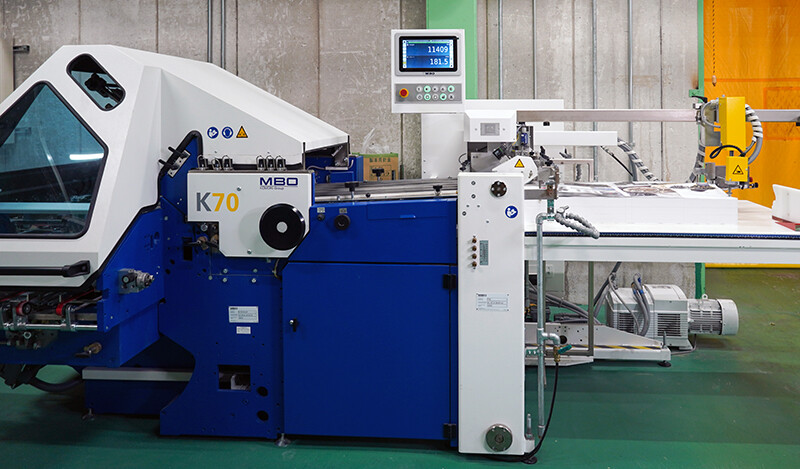 "As a paper processing company, we have few opportunities to get work by ourselves, and most of our business is managed in partnership with customers who work in the front line," says Mr. Kato, president of Kato Shiko Ltd. He advocates laborsaving as the axis of management.
As a paper processor with a wide range of equipment such as folders, cutting systems, and binding machines, the company promotes a multi-skilled workforce, where one person is in charge of multiple types of equipment. "In order to improve efficiency with a small number of first-class workers, laborsaving is the first priority. It is important to create an environment in which the production system can be maintained with the current staff. With this in mind, we are switching to new efficient machines that reduce the workload of each worker and we are making equipment investments accordingly," says Kato. With this background, the company installed an MBO K70 (B1 size Combi Folder) to replace two obsolescent machines in 2021.
Kato explains the reason for the selection: "We asked a company in Kyoto that had installed an MBO K80 to run tests of folding on various types of paper. The tests showed that there were no papers that could not be folded, and the performance and quality were so high that we were very impressed with the machine. We consulted with Komori about a machine that would give us the best performance at the lowest possible installation cost and finally selected the manual specification MBO K70," he says. The installation was made after considering both performance and cost.
In 2016 the company installed an Apressia CT137 Programmable Hydraulic Clamp Cutting System. One of the reasons for the decision to follow this up with a folder was Komori's service system. "Komori has a great service system for printing companies, and this is amazing. We trust Komori the most since we are a company working around the clock at times," he says.
Per-person production volume has increased dramatically and profitability has also improved due to in-house production
"Our company's main business is saddle stitching binding, and in the past each of our two folders had its own operator for folding, which is the prior process. Therefore, since two operators were occupied with folding for a large volume of work, we had no choice but to outsource some jobs. With the installation of the MBO K70, we are now able to do about twice as much folding as before with only one person working, and we are now producing all work in-house. As a result, we are about twice as profitable as before. Moreover, we can schedule our work more easily. For example, we can run three-fold jobs at speeds of up to 210 m/min, which enables us to produce 24,000 sheets per hour. For normal eight-page saddle-stitched folding jobs, we can process approximately 100,000 products per day without overtime," he says, noting that the company has achieved overwhelming results, especially for large-lot jobs.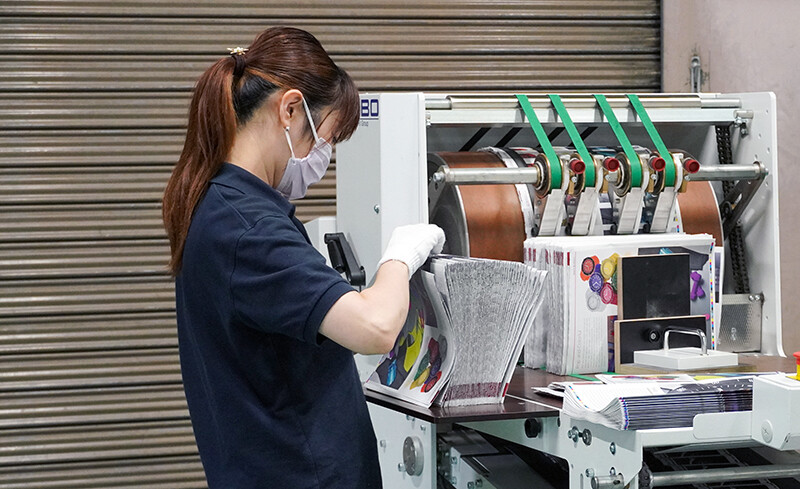 Medium and large lots are done on the MBO K70, taking advantage of its high productivity. "We regularly have washi paper jobs that sometimes caused folding wrinkles with conventional folders. The MBO K70 folds them with no problem. For special paper, we definitely use the MBO K70," says Kato.
The delivery this time is using the MBO SBAP stacker, which can discharge signatures vertically. "With a conventional machine, the signatures would pile up in a shingle stream and remain in the delivery, making it difficult to collect and inspect, and often forcing the machine to slow down.
With the MBO SBAP, signatures come out in vertically aligned bunches, so work can be done without slowing down the machine. Also, the work can now be done by anyone since there is no heavy lifting," he says.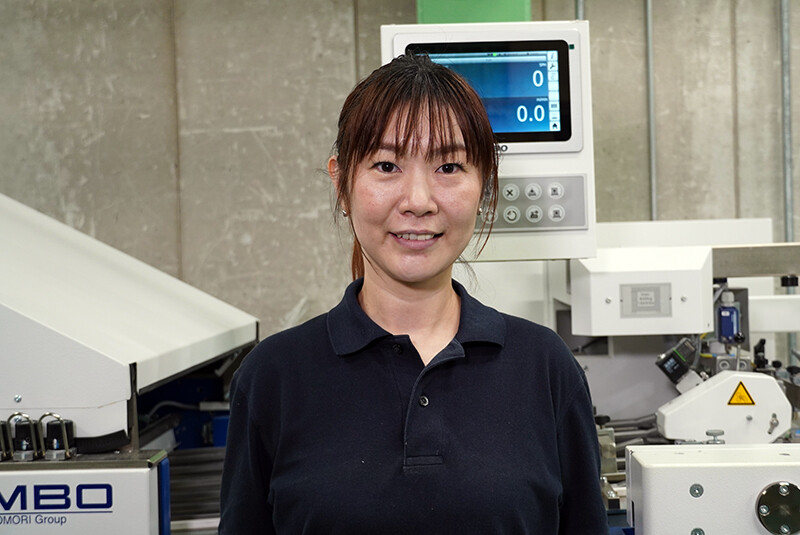 Importance of procedure manual to standardize high-quality, large-lot production
This time, the company chose to use manual operation instead of a fully automatic machine. "With manual machines, things are not left to the machine, so we are aware of the need to check and work on our own every day, and we are able to quickly notice any problems that may occur. We also notice various things through trial and error, which in turn improves our skills and experience," he says, describing the new growth as a company specializing in processing.
He continues, "In the past, we needed dedicated operators who were familiar with the machine's peculiarities, but this machine works exactly according to the setting, so anyone can make adjustments if they have our procedure manual. Since the potential of the machine itself is high, once it is set, the settings do not change during operation, which is the most reliable aspect of this machine."
Now is the time to set targets and create the working environment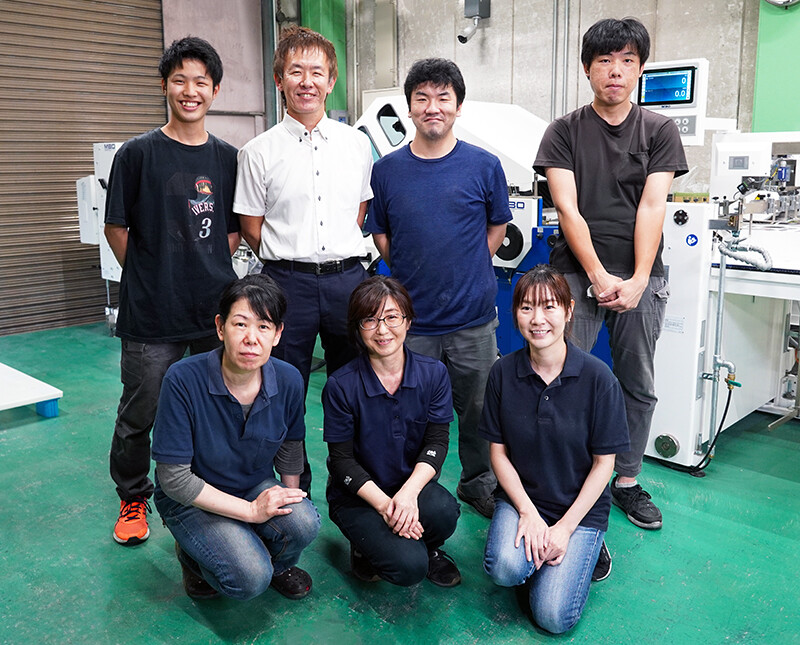 Kato comments on the future outlook: "Previously, the processing industry tended to install multiple machines in preparation for busy periods and problems, but this was costly and required maintenance for each machine. By consolidating the production of multiple machines into a single machine, space can be used more effectively and maintenance costs can be reduced. When we thought about what kind of environment would provide the best balance of profitability throughout the year, including peak and off-peak periods, installation of the MBO K70 was the best choice for our company. Our decision that now was the time to eliminate waste and change our way of thinking led to success. We will continue to innovate with our production system to improve QCD (quality, cost, and delivery) in the future." He also expressed his hope for the development of the Japanese market since MBO is now part of the Komori Group, saying, "I also believe that the opportunity to learn about MBO's folders has expanded greatly in the Japanese market."
Related Information
Contact Komori South America, Asia, Oceania