Print China 2023: Komori Sweeps the Show! Numerous Innovative Solutions on Display
Guangdong, China
01 June 2023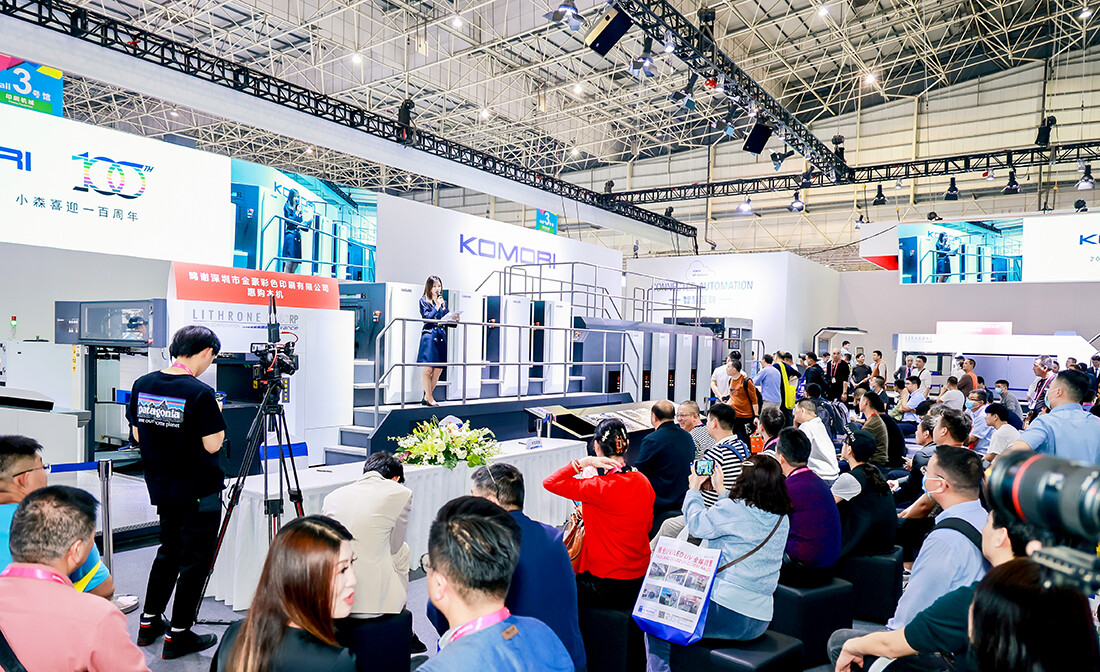 Print China 2023, the 5th International Printing Technology Exhibition of China (Guangdong) was held in Dongguan for five days from Tuesday, April 11 to Saturday, April 15, 2023. Many visitors and exhibitors attended the exhibition, which was held without restrictions for the first time in four years. The mild climate of Guangdong contributed to the event, and the venue was filled with enthusiasm from beginning to end.
Komori set up a large booth in the center of Hall 3 and welcomed visitors to the site that incorporated Connected Automation. Centered on KP-Connect, solutions that connect printing and postpress equipment in real time and greatly improve the total productivity of the plant were shown dynamically.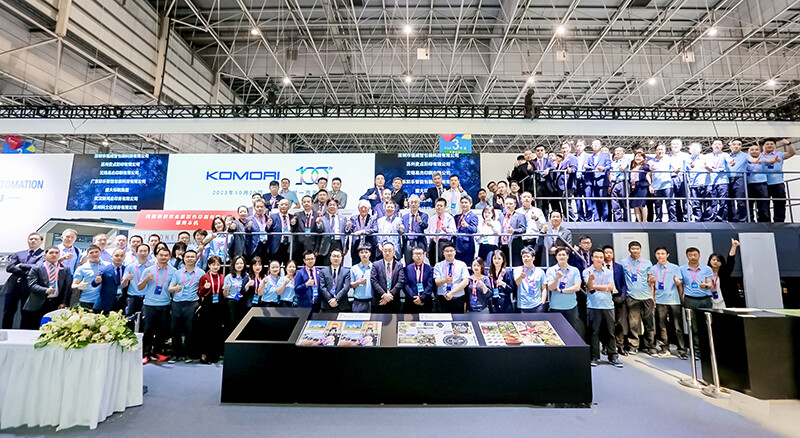 At this exhibition, which marks the beginning of Komori's 100th anniversary overseas, Komori expressed its gratitude to everyone who has supported the company up to now and to those who will partner with Komori in the future.
100th anniversary press conference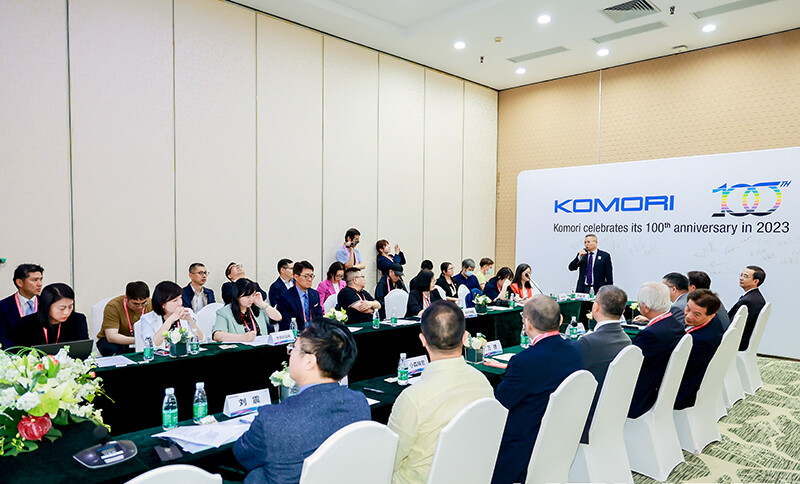 A press conference commemorating the 100th anniversary of Komori's founding was held, and VIP customers and many members of the media were invited. By looking back on the progress made so far, mutual achievements were honored and the vision for the next 100 years was presented. Komori received warm congratulations and kind words from our customers, and this made us put even more effort into the new beginning of the next century.
Signing ceremony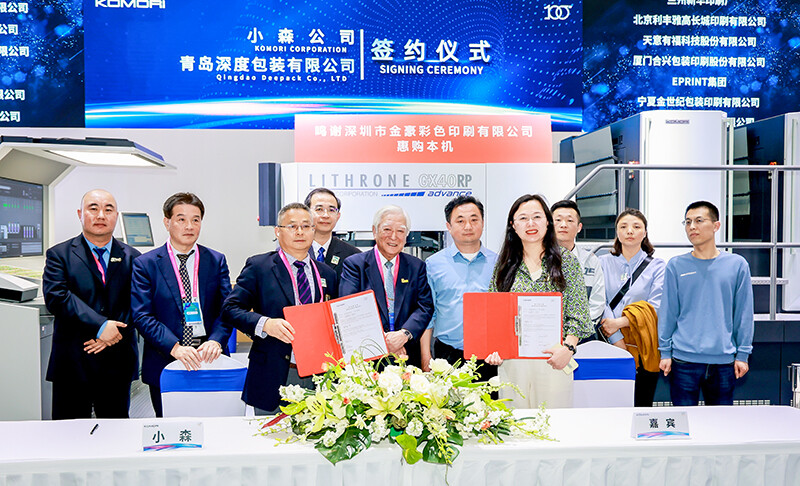 Komori held a grand signing ceremony for machine contracts in front of the actual machine. The venue was filled with applause when the customer's representative and Chairman Yoshiharu Komori signed the contract with a firm handshake. Many customers took part in this very exciting ceremony every day.
Live demonstrations
There were five actual machines on display: three offset machines, one paper folder, and one digital decorating machine, and compelling demonstrations were presented. All of these machines and systems were connected by KP-Connect, which managed ongoing jobs in real time.
・Commercial solutions
Lithrone GX40RP advance (GLX-840RP-A)
The Lithrone GX40RP advance, the only 8-color one-pass perfecting machine at the site, enables massive productivity improvements and cost reductions. Three jobs were performed, demonstrating quick automated changeovers and overwhelming print speed. The display of double-sided trading cards was very popular.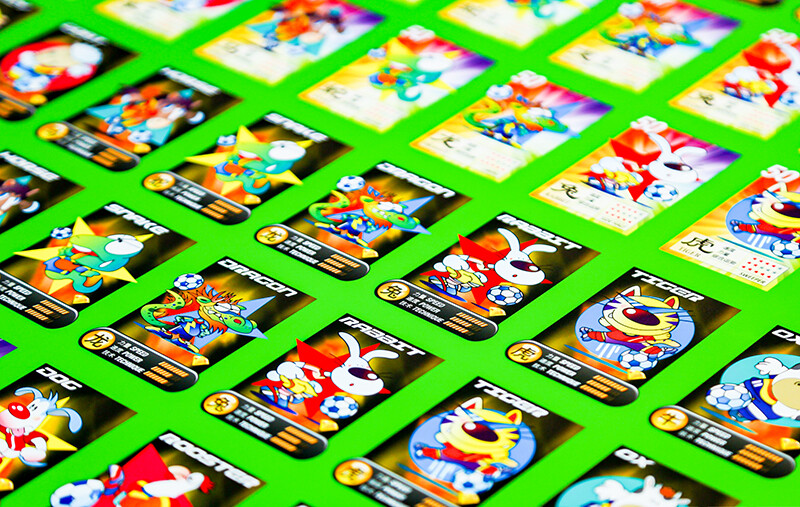 MBO K90 and MBO CoBo-Stack
The MBO K90 Combi Folder can fold signatures up to 32 pages and is particularly size-compatible with the large-format Lithrone G46 press sold in the China market. Automatic palletizing with the collaborative robot MBO CoBo-Stack has received a lot of attention. One person can operate two lines, greatly reducing the operator workload.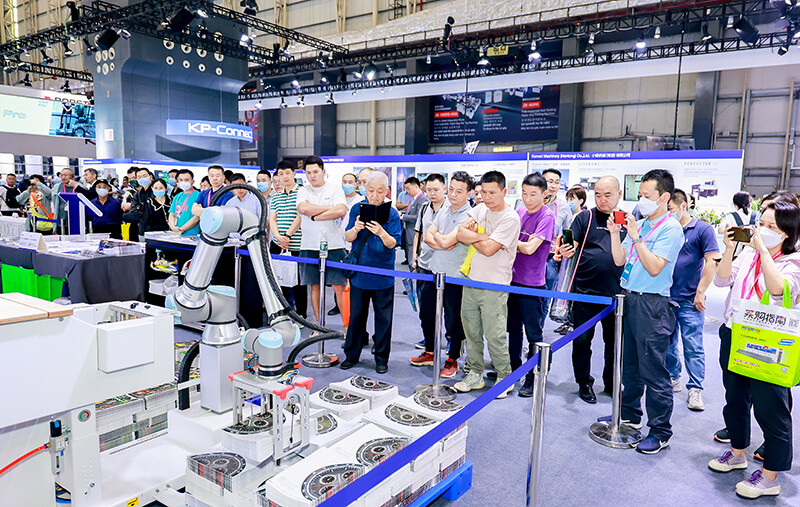 ・Package solutions
Lithrone G44 advance (GL-644A+C)
The Lithrone G44 advance, which enables more efficient imposition than 40-inch and very large format (VLF) presses, was unveiled in China for the first time. At the demonstration, beverage package printing using Komori's unique Smart Color technology that reproduces 40 special colors with six different inks was shown. No troublesome ink changes were required, and the quick changeover was amazing.
In addition, in cooperation with the Scodix Ultra 1000 digital enhancement press that enables high-quality decoration, glossy foil and three-dimensional decoration were shown.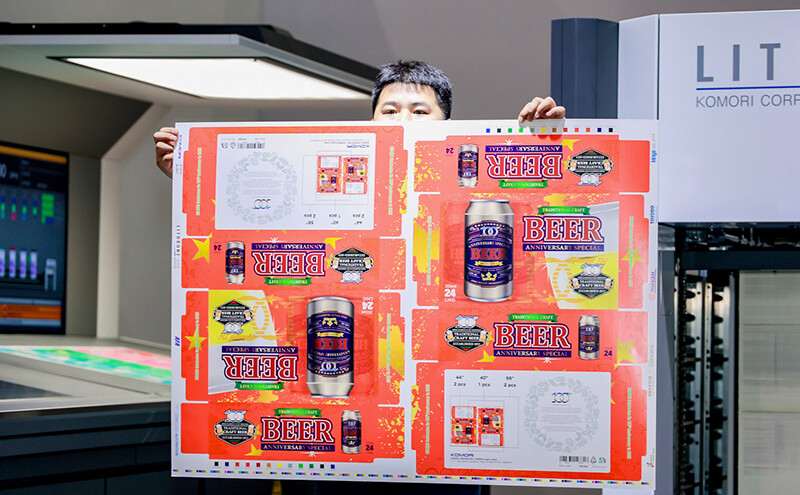 ・Press for both thin and thick stock
Lithrone A37 (LA-437)
The Lithrone A37 has been updated and can handle thick paper. Despite being a compact 4-color machine, it can handle both thin and thick paper and has become the hope of many small and medium-sized companies as well as printers entering the packaging business from the commercial sector.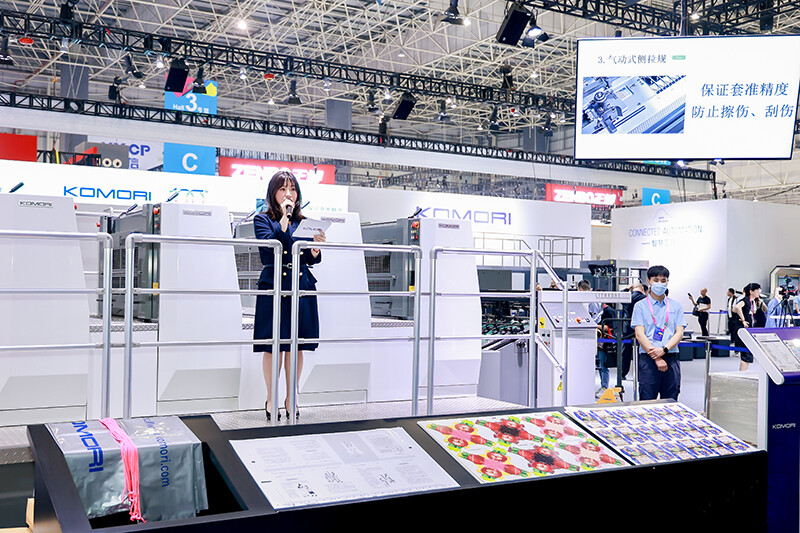 ・Digital solutions
Impremia NS40
A demonstration from Yamagata, Japan was live-streamed, and a printing speed of 6,500 sph with B1-paper was presented for commercial and package printing. The state-of-the-art Impremia NS40, the first of which has been delivered to China, attracted a great deal of attention.
・KP-Connect seminar
A mini-seminar was held in the KP-Connect Corner to demonstrate the major changes brought about by digital transformation. Komori will continue to support printing companies so that they can stay one step ahead of the times by making full use of the digital technology and automation products created over the past 10 years.
Print China 2023 closed on a high note.
Komori will continue to contribute to social value through print technology and deliver Kando — Beyond Expectations. For the next 100 years, Komori will work hand in hand with customers to create a new history.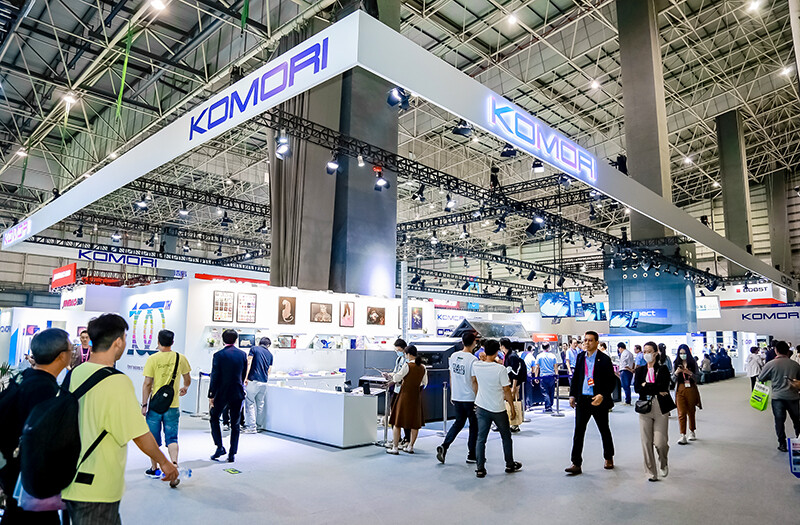 Contact Komori China