Special Color Products Produced In-house with Impremia IS29 Enhance Value by Taking Advantage of Its High Quality, High Color Reproduction, and Responsiveness
Japan, Keiyu Printing Co., Ltd. | Impremia IS29
28 June 2023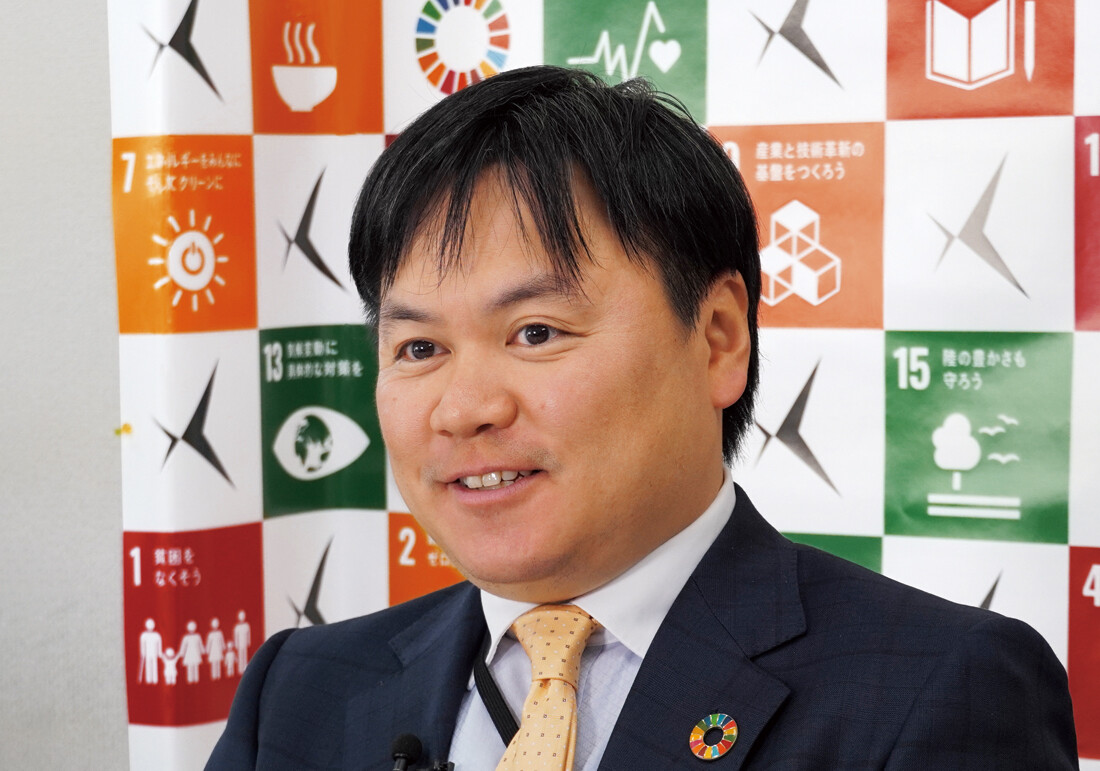 Keiyu Printing was founded in 1995 in Iidabashi, Tokyo. The company's head office and plant are in Itabashi Ward, and its main business is publication printing. Itabashi Ward's slogan is "Itabashi, the town of picture books," and the company has contributed to cultural promotion by producing much educational and art-related content such as academic and study reference books and picture books regarding Bologna, Italy. In August 2022, the company introduced the Impremia IS29 to significantly strengthen digital printing. We asked Representative Director Kohei Manjo, Senior Vice President Toshio Osawa, Factory Manager Yuichi Tamura, and Digital Printing Operator Akihito Kamimori about the background and effects of the introduction.
"The Impremia IS29 performs printing that amazed the offset press operator and had an impact on the company." -- Kohei Manjo, Representative Director
About a month of job analysis showed it would be profitable
Keiyu Printing introduced a POD in 2013 and, making use of the experience and know-how gained in operating that machine, introduced the new Impremia IS29. The company has already moved the jobs using special colors, which account for almost 20 percent of the total, to this machine.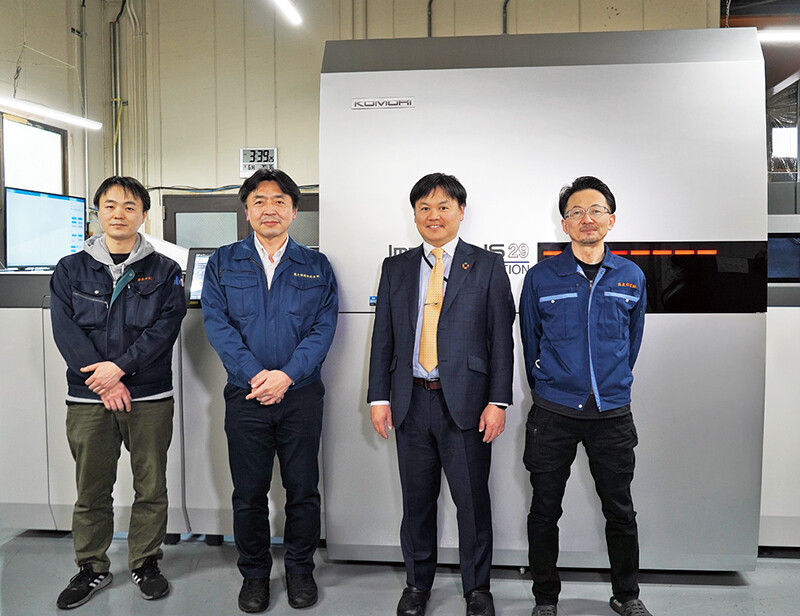 "Since all of our offset printing presses are 40-inch or larger, we have long outsourced special color 29-inch jobs, and there have been many occasions when we have felt the need for a half-size machine. Currently, digital printing systems are becoming more high-end, high-quality, and mass production-capable and have reached a level at which they can be used as an alternative to offset. Therefore, we installed the Impremia IS29 and planned to produce special color half-size jobs in-house." At the company, about 20 percent of each day's jobs used special colors. During the study stage, Komori analyzed about one month of jobs. "It was also reassuring that we were able to make concrete proposals on how many jobs would need to be moved to become profitable," says Representative Director Manjo. In addition, "The Impremia IS29 has a wide color gamut and excellent saturation, and the fact that it can express color tones that would not be possible with offset gives me a sense of the future. It is a weapon unique to a digital printing system that can also perform versioning and variable printing." Although the price of materials and electricity is soaring and passing on costs is inevitable, the Impremia IS29 incurs little loss such as waste paper and is exceptionally profitable when used optimally together with an offset press according to the print run length and the application.
Improving sales proposal capabilities by creating samples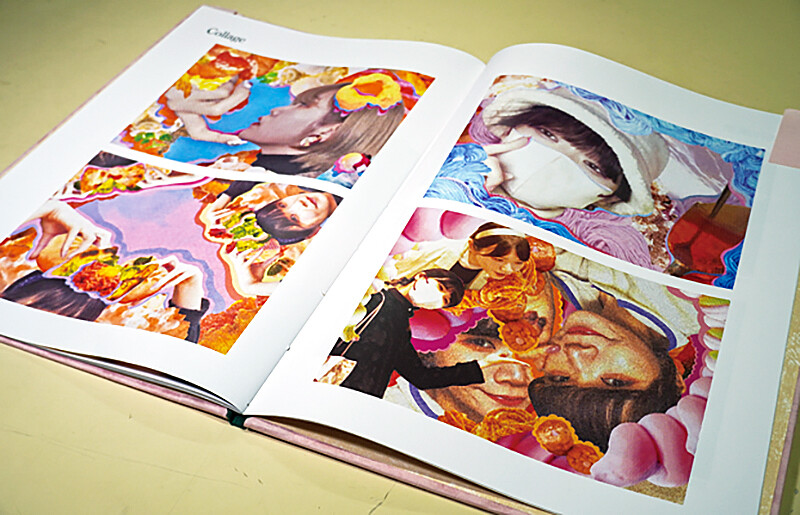 Taking advantage of its ability to print just a few sheets as soon as the data is available led to changes in sales proposals. "The Impremia IS29 excels in producing samples and proof printing. Bringing samples to negotiations allows us to advance our projects," says Representative Director Manjo.
From the viewpoint of publication printing, Factory Manager Tamura says, "The Impremia IS29's double-sided one-pass printing reduces misregistration to an extremely low level, making it very suitable for book printing."
Furthermore, he expresses his admiration, saying, "It provides stable colors and expressive details, so it seems especially sharp in photo printing. When handling the same data, fewer adjustments are required compared to an offset press." For jobs on thick paper, he says, "Previously we had to print on dedicated thick paper presses and this work was outsourced, but now we do thick paper jobs in-house, which is very useful. We are thankful to be able to print on sheets up to 0.6mm in thickness."
The Impremia IS29 also plays a role in realizing the dreams of individuals to create picture books. "I made 20 picture books created by an acquaintance, and I was able to fulfill a dream that person had for more than ten years. Among designers, there is a lot of demand for creating books personally, and I want to contribute to realizing this dream in the future," he says of his ambitions to make full use of the characteristics of digital printing.

Customers can quickly find a desired color with the 81-color chart
"We provide a chart that approximates the special colors to be used and ask the customer to specify from 81 colors. This is a very good function for finding a color close to what the customer wants and proceeding with the special color job. Customers have also accepted our proposal of printing the first edition with offset and then printing short runs and very small lots with the Impremia IS29."
Akihito Kamimori, an Impremia IS29 operator who previously was in charge of an offset press, says, "There is no need for major settings such as those in makereadies and changeovers, and work can be done efficiently on a single screen. The Impremia IS29 also performs temperature control, which is important for a printing machine, so there is no change in color even when working all day from the morning, and there is no deterioration or loss of color even after many days have passed. The color stability is high, so I can work with confidence."
Raising worth of existence in education and culture
For the future, Representative Director Manjo says, "I would like to use the wide color gamut of this machine to allow creators to expand their image of their work and promote the creation of new books." In anticipation of greater B2C business, the company has already opened a site for original sticker picture books called "Petako."
The company's strategy is to gradually put more weight on digital printing systems. "I am very aware of the importance of getting content and data in publishing picture books. I would like to improve customer satisfaction by becoming the presence closest to our customers. As a group of capable craftsmen, we aim to grow more and become a printing company whose name is listed in the colophon, with a basic strategy of strengthening the foundation."
Together with MUJI, the company is also working on SDGs, such as holding sales events for "Tsukamihon" that are made in the production process. Representative Director Manjo says, "Our company has sold primary education, secondary education, and educational content. We want to raise the worth of our existence in the areas of education and culture in the future through picture book production."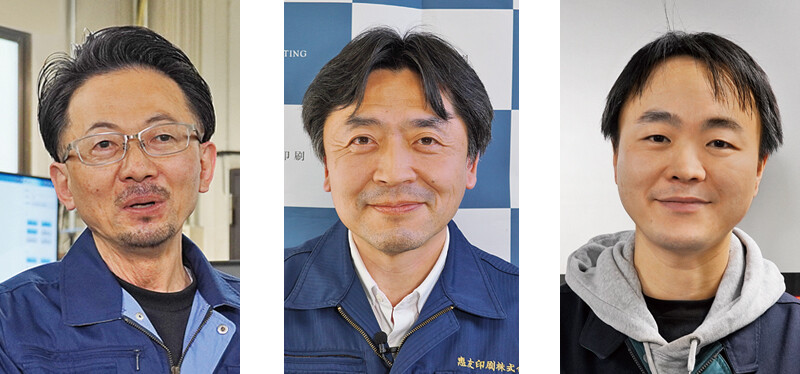 "Using the Impremia IS29, I created a picture book for my grandchildren and daughter using the Maternal and Child Health Handbook. We are also promoting this sort of B2C usage."
"In book printing, I was especially surprised that there was no misregistration when printing the index and cutting at the collating stage. It's really amazing."
"Matching colors for reprints of offset printing can also be done with K-Color Simulator 2. Maintenance and operation can often be done in a short time, and this is very helpful."
Related Information
Contact Komori South America, Asia, Oceania