La Prensa Etichette tools up for growth
Italy, La Prensa Etichette | Lithrone GX40 [GLX-640+C H-UV]
01 March 2016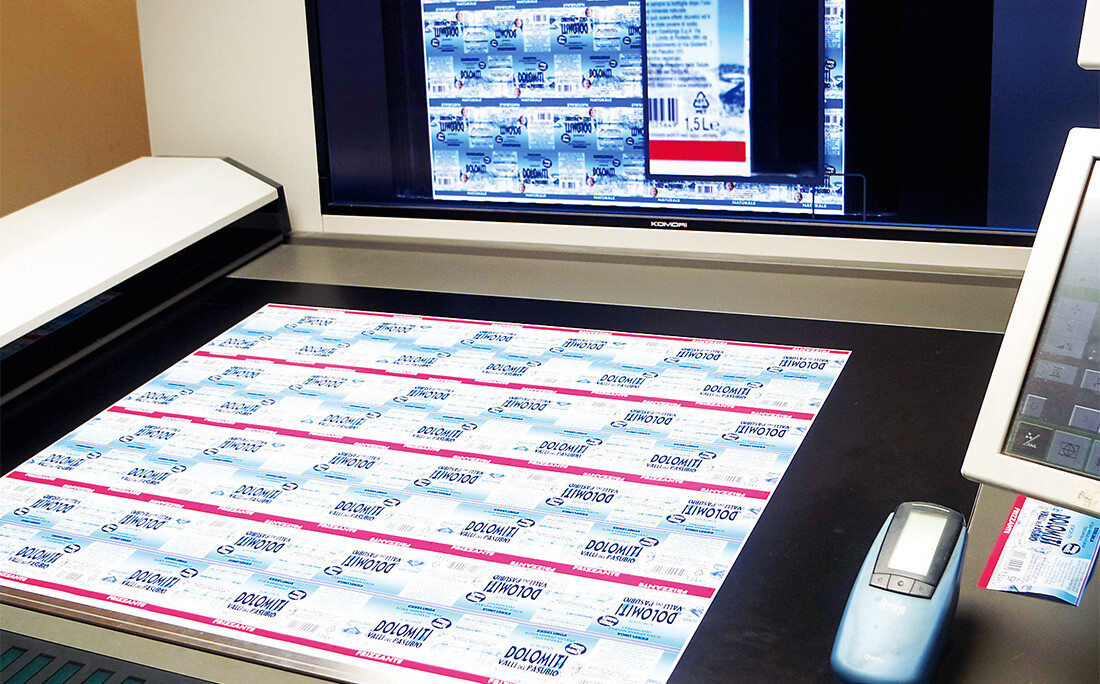 Label printing — a core component of the vast packaging industry — combines diverse technologies, printing methods, substrates and hardware strategies with extremely demanding quality standards. This segment also consistently yields very attractive growth figures.
In fact, the global market for labels will exceed 40 billion US dollars in value by 2019, according to the leading market research authority. And the beverage and food component of the market is unsurpassed in requiring a continuous awareness of consumer trends.
La Prensa Etichette Italia, the leading producer of paper labels for mineral water in Italy, is located in San Giuliano Milanese, a small town just 12 km southeast of Milan, the vibrant commercial capital of Italy. Now La Prensa is expanding its territorial reach and its repertoire of offerings. To drive this growth, investments in technology are a strategic priority for the company. The printer's recent acquisitions are outstanding examples of this approach: a six-color Komori Lithrone GX40 with coater and the revolutionary H-UV curing system for printing paper labels, and a flexographic web for plastic film labels.
Since the outset, La Prensa Etichette Italia has specialized in paper label printing, in particular the wet glued type. Founded in Milan in 1966 by brothers Diego and Sergio Delfino, the company was relocated to San Giuliano Milanese, where new strategies, innovations and customers punctuated its long and steady growth. Today the company boasts important technological and strategic expertise in all types of label production, not only for mineral water and beverage producers in general but also for makers of olive oil, wine, liquors and foods, including chocolates. This clientele was not assembled by chance. Decades of experience and a devotion to impeccable customer service are the foundation of today's commercial operation.
A leader by numbers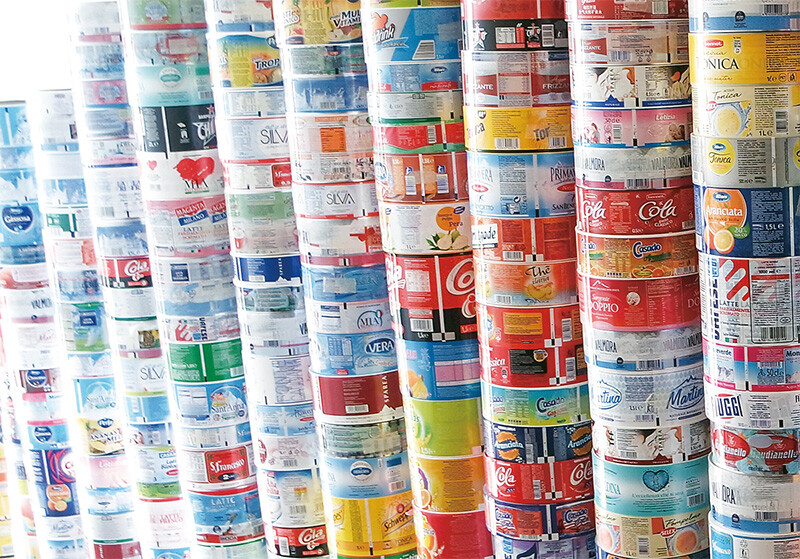 La Prensa's position in the industry can be seen clearly from the numbers. The company prints more than 10 billion labels every year, of which 80 percent are on paper and 20 percent on plastic film substrates. Last year the company's turnover reached 18.4 million euros, but this year it is expected to hit 21 million. With 85 employees and three operating units — flatbed paper label printing, plastic film label printing, and finishing and shipping — La Prensa is in an ideal position to meet all market requirements.
New Lithrone GX40 H-UV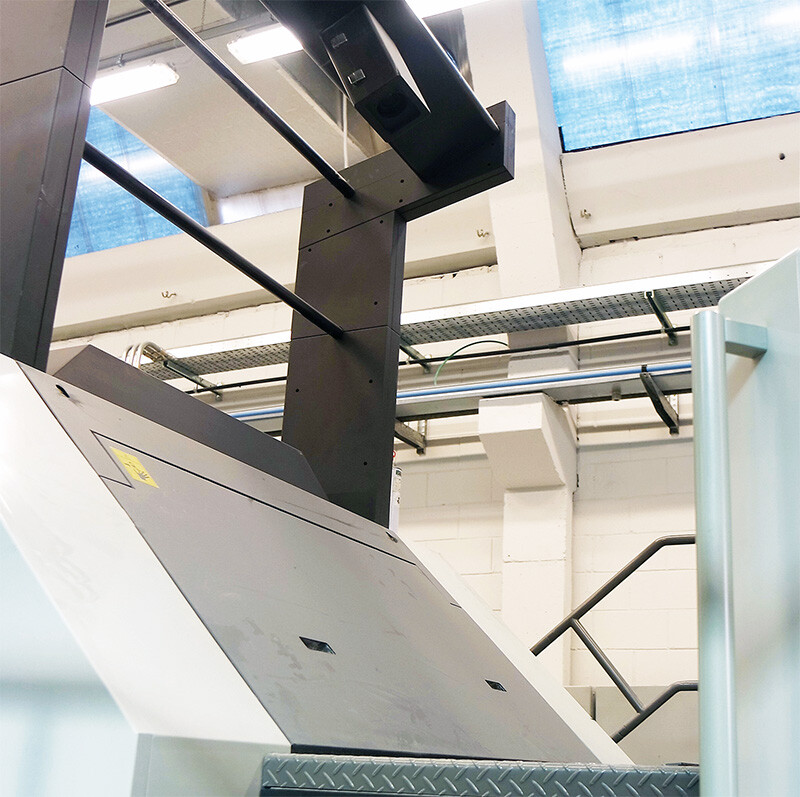 Recently the company invested approximately 10 million euros in plant and equipment, seeking to improve its already high print quality, the technological innovation of its production and the efficiency of its service. Particularly conspicuous is the purchase of the new six-color Lithrone GX40 with coater and H-UV, automatic platechanger and PDC-SX. This is the first model of its kind in Italy, but also the first press to be equipped with Komori's total print quality assessment system to guarantee print perfection. "We started our journey with a secondhand single-color offset press, and we kept purchasing only used equipment," says Emanuele Delfino, a member of the executive team. "This continued until five years ago when we installed our first new Komori press. It was a necessary step for us because the gap between new and used presses was becoming too large. It goes without saying that the new presses helped us achieve more efficient operation. The Lithrone GX40 with coater, in particular, has allowed us to provide the best results achievable with today's technology. With this last Komori press, we currently operate five offset presses having a total of 32 printing units."
The press was installed in July 2015 and put into production only seven days later. "It's been a challenge for us too," says Silvano Bianchi, Komori Italy's Managing Director. "This Lithrone GX40 installed in La Prensa is a first configuration of its kind in Italy, and a pretty unique one too. Given the 750 x 1,050 mm format, it's the ideal machine for the packaging business, whether for labels or paper converting. Komori spares nothing with this model because they believe it's a strategic machine. The first unit will run either H-UV or conventional ink while the other units run conventional. The first unit is equipped with an H-UV dryer, and an IR dryer is mounted in the extended delivery. One of its crucial features is the PQA, the Komori print quality assessment system, which uses a CCD camera installed in the last printing unit to check every sheet for any printing anomaly. It also provides automatic density control."
Integrated process
Enjoying an average run length of 25,000 sheets, La Prensa has optimized long-run production to the highest level possible. However, printing itself is just a part of the production process because in order to obtain the best results, packaging and logistics must also be optimized. La Prensa has achieved a perfectly working closed-loop process, where all elements fit together like a puzzle and in such a way that the production flow fully meets both the quality and turnaround requirements of today's market.
Related Information
Contact Komori Europe