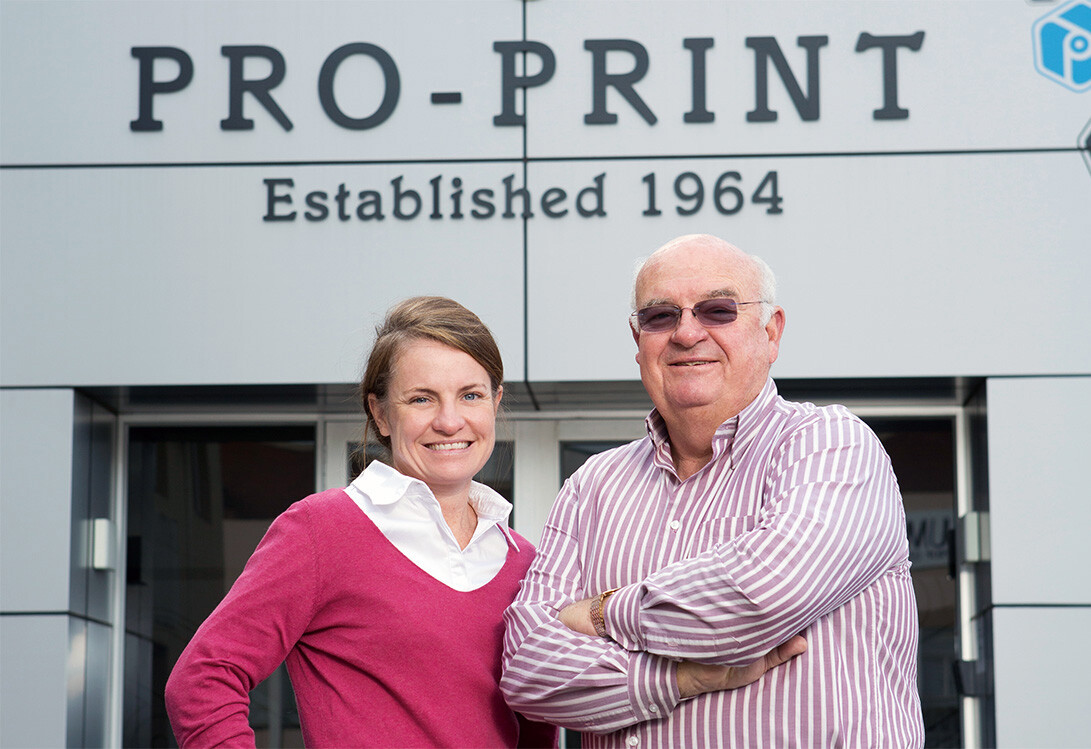 A sports-mad father and daughter (he refereed soccer for 15 years and she's an Iron Man athlete) management team have used core values of dedication, loyalty and respect to build one of the most motivated workforces anywhere. The pride and tradition at Pro-Print is the basis of its outstanding achievements in one of printing's most demanding fields: pharmaceuticals packaging.
Yvette Roberts, Managing Director (left), and Barry Roberts, CEO
Distinguished by a fine collection of colonial architecture, a climate that draws millions to its extensive beaches on the Indian Ocean, and a large and diversified economy, Durban is the largest city in the South African province of KwaZulu-Natal.
The city is a major manufacturing hub, a tourism center, the busiest port in South Africa and one of the biggest cities on the Indian Ocean coast of the African continent. A large Indian population also gives Durban an oriental aspect possessed by no other city in South Africa.
The city prides itself on a storybook history. The first permanent settlement in the Bay of Natal was made by a small party, under British Royal Navy Lieutenant F. G. Farewell, that had set out from Cape Town in 1824. Although numbering no more than several hundred residents for the next few decades, the township became the principal town in Natal. In the 1860s a sugar cane industry was established, leading to the introduction of indentured laborers from India on 25-year contracts. As a result, Durban has the largest Asian community on the African continent and the largest Indian population outside of India. In fact, beginning in Durban in 1898, Mahatma Gandhi became the guiding hand of a printing press and the multilingual newspaper it produced. The print shop in the Phoenix Settlement that Gandhi built is today a tourist destination for Gandhi devotees from around the world.
Tightly knit team drives success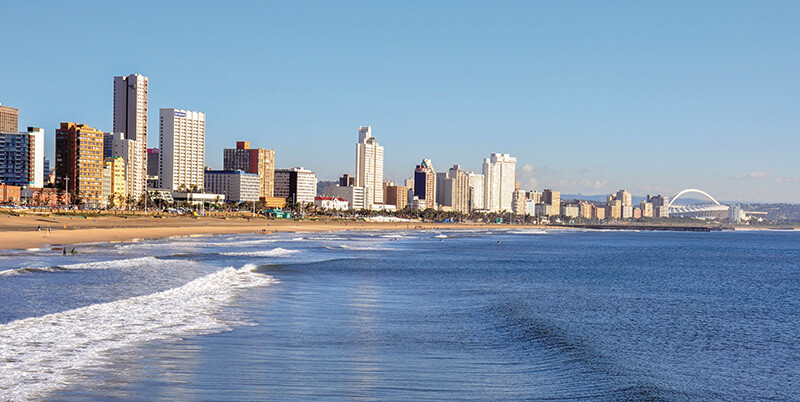 Another printing establishment in Durban is Pro-Print, a producer of packaging for pharmaceuticals and cosmetics makers that is distinguished in different ways. While having one of the most diverse workforces in the world in a country that is literally a living affirmation of diversity, Pro-Print maintains a tightly knit team that consistently meets the highest standards of the industry, as attested by its walls of awards and prizes recognizing printing excellence.
In the printing and packaging industry specifically, technology advancements continue to push speed, versatility and print precision to the max, creating fresh and exciting market opportunities. Yet it's not these developments alone that guarantee long-term success. According to Pro-Print CEO Barry Roberts, having a cohesive, highly skilled and dependable team to get the job done right the first time is critical. And he should know. Together with his daughter, Managing Director Yvette Roberts, he's successfully steering the company into its 53rd year.
Starting from letterpress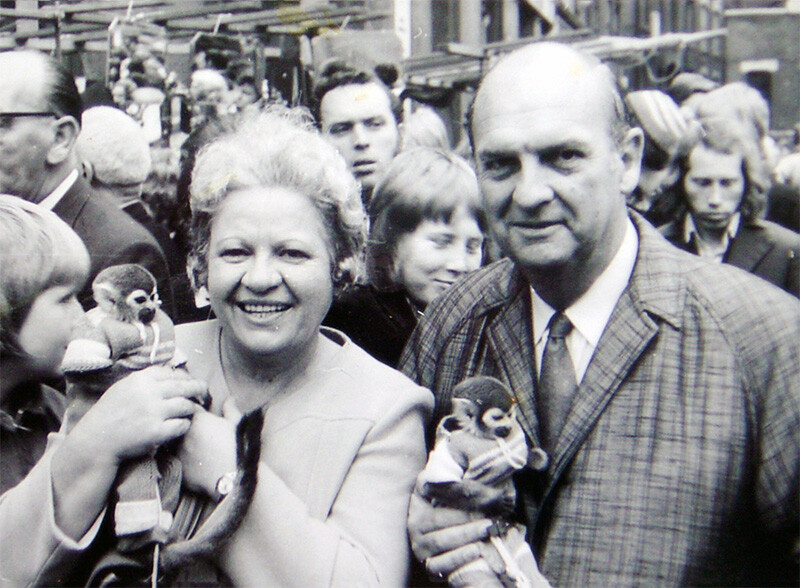 "Looking around our plant today, it's difficult to visualize our humble beginnings five decades ago when my parents, Ernest and Doreen Roberts, acquired the print division from the then-Allen & Hanburys (now GSK) in a management buyout bringing in just 12 staff and modest equipment. Dad was a compositor by trade in a letterpress print shop that produced labels for chemist shops. My mother joined the company after the buyout, and I joined three months later as soon as I got out of the army. We had no litho equipment. We bought our first litho machine, a single-color press, in 1968. We bought our first Komori in 1974, a two-color Sprint. Eventually we bought four of those machines. In 1988, I went to Japan to see the Yamagata Factory in connection with our first four-color press, a Lithrone 28. Over the years, we've purchased 17 Komori presses. We invested in four Lithrone 28s before we bought our first 29-inch machine. Now we have all 29-inch machines except for the two Lithrone A37s that we purchased recently — a one-over-one for pharmaceutical leaflets and a five-color model for cartons," Barry remarks.
Sticking to the KISS principle
"In the 1990s, we introduced more automation, such as automatic plate changing and eventually CTP. We follow the KISS principle of 'keep it simple, stupid' because we don't have enough engineers to support cutting-edge futuristic systems. We stick with what's been proven to work. For example, our prepress department uses a Basys CTP that drives a UV platesetter for digital imaging of conventional offset printing plates, so we can keep them for repeat work, " he adds.
Pro-Print has won scores of printing awards, but Barry takes these in his stride: "We've received many honors — Sappi Printer of the Year and so on — but we don't go all out to win these laurels. We take jobs out of stock. We aren't like some companies that spend weeks producing something for the show. When it's entry time, we just look through the boxes of the jobs we've completed and choose the one we like. We just take whatever comes our way, and if we have something decent we enter it."
Profit sharing covers everyone
The team spirit at Pro-Print didn't happen by accident. It comes from a tradition Barry inherited from his father and a number of programs designed to motivate the staff. Maintaining a quality skills pool is critical to Pro-Print's future. "Each employee has a stake in the business and, if performance and profit levels are achieved, each benefits yearly from our Share of Profit Scheme," states Kathleen Cleator, the company's human resources manager. "Individuals are also incentivized to improve on-the-job skills and are offered the opportunity to study further if required."
"Today, we're a family of 187, and still growing, yet our philosophy remains constant — guaranteeing service excellence and world-class quality every time. Employing the right people with top-class skills has ensured our consistent reputation," adds Barry. "It's all about understanding individual brand owner needs and working together, internally and with our suppliers, to deliver beyond expectations. Besides me, several staff members have been with us for 30 years plus. They're playing a vital role in mentoring and inspiring our newer employees to constantly raise the bar. In short, we wouldn't be where we are today without our top-class 'team behind the scenes.'"
Second generation's pride in the legacy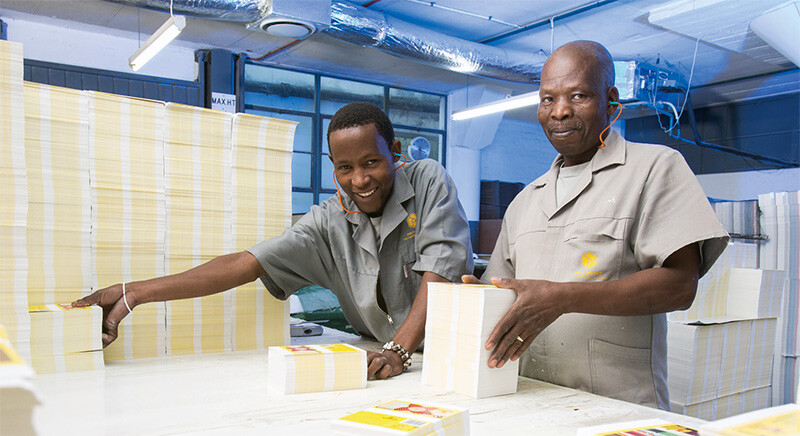 Recently retired Administration and Procurement Director Brian Lardant and Barry have been firm friends since primary school and maintain a tight, brotherly bond to this day. Joining the team in 1984, Brian was instrumental in establishing an effi-cient costing, estimating and procurement process. "Barry is a hard taskmaster, but he always has the staff's best interests at heart. Like her father, Yvette has the right nose for business and sterling principles to take the organization to the next level," he says.
"I'm extremely proud to be a part of our family business," Yvette remarks. "And I've had the amazing opportunity to learn firsthand from my father. He has exceptional business acumen and is at his happiest when sharing his knowledge." Since joining Pro-Print in 1998, she has learned the complexities of print, from operating production machines to providing expert customer service and quality finished packaging. "We're currently the largest Komori user in the Southern Hemisphere, with 13 Komori presses among our fleet of 23 printing machines," says Yvette. "Much of our success with the brand stems from the consistent print quality and productivity we achieve. And I'm confident that each staff member will support me in reaching our dream to become the printer to rely on for quality, service and innovation."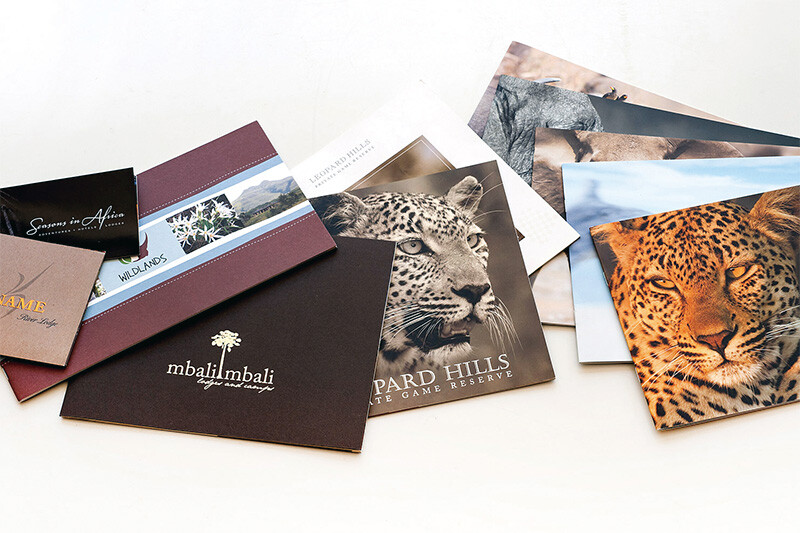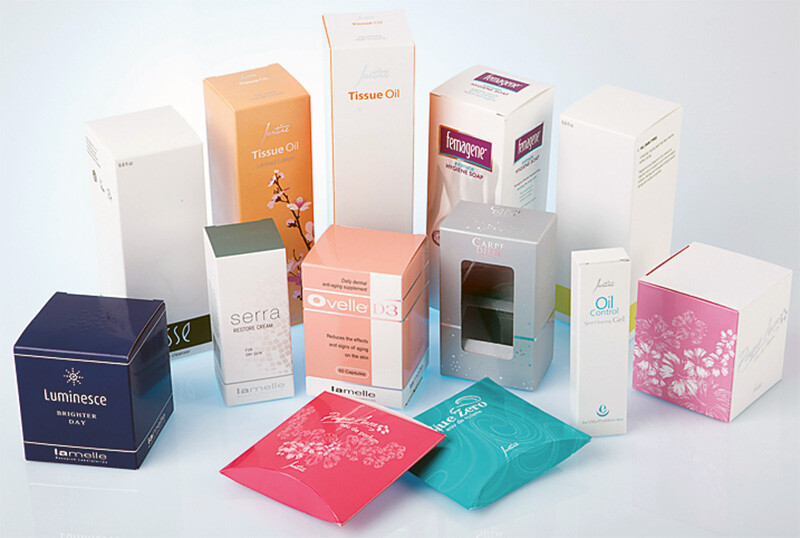 Related Information
Contact Komori Europe