First six-color Lithrone GX40 in U.S. powers Utah printer
U.S., Peczuh Printing | Lithrone GX40 [GLX-640]
01 August 2016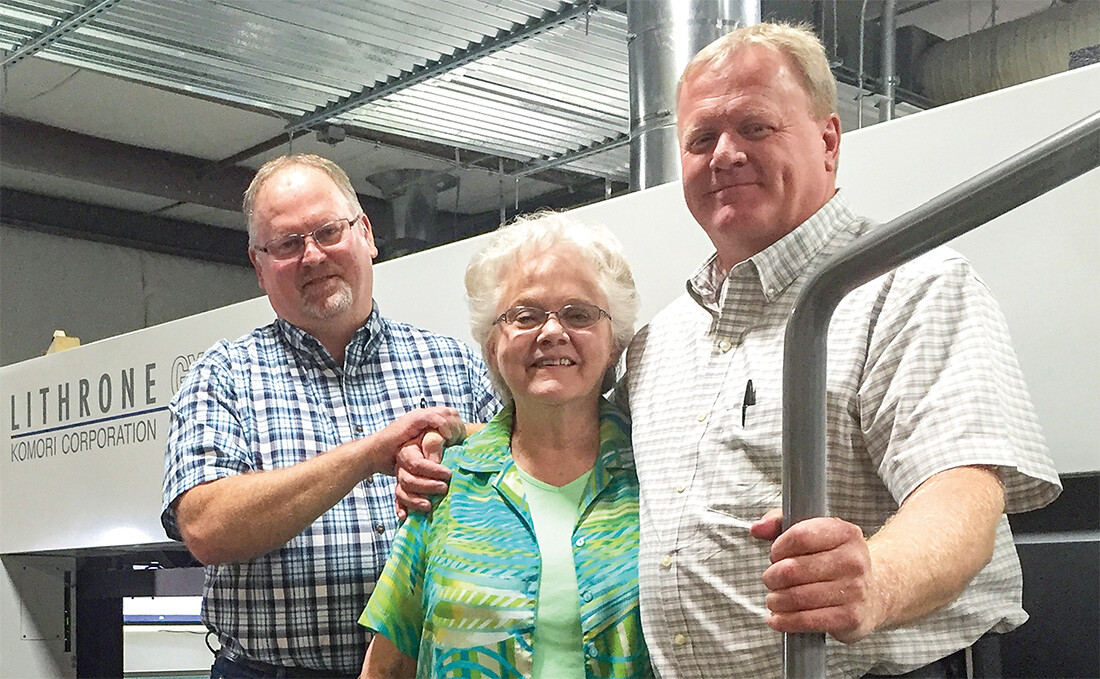 Head southeast out of Salt Lake City and the Wasatch Valley and you'll find in the high mountain desert plateau the town of Price, Utah. Located in Carbon County, Price is in the heart of coal country and is also home to family-owned printing company Peczuh Printing.
From left: Tim Peczuh, Production Manager; Judy Peczuh, CFO; Frank Peczuh, Jr., President
Founded in 1962 by Frank Peczuh, Sr., the company has become a stalwart institution in this tightly knit community. "My dad got into printing by necessity. My grandfather was a coal miner who suffered an injury that prevented him from returning to the mine. My dad needed to go to work to help support the family, and a parish priest helped him get a job at the local newspaper, where he learned printing from the ground up," says Frank, Jr., who now runs the company. "Eventually Dad knew it was time to forge ahead and start his own printing company, and we've been at it ever since."
Speaking the language
The company grew slowly, starting as a community printer and, as customer demand increased, becoming a regional business. "When I graduated from high school, my dad brought me into the business. We knew we were going to have to expand our business outside our area in order to grow revenue. We knew coal mines and we knew power plants, so we headed to Wyoming where they have both. We could speak their language, and they were comfortable that we would be a good partner. And we learned that we could sell print and deliver it over a longer distance and still be competitive and profitable." With that confidence, in the late 1980s the printer began to expand into Utah County and the city of Provo and added to their direct sales and marketing efforts.
Peczuh says customer demand has always driven their equipment buying decisions: "When we bought our first four-color press, it was a really big deal." He says they initially approached Heidelberg but eventually settled on manroland, and remained a manroland shop until 2014. "We were approached by the team at Printing Resource in Lindon, Utah. The owner was ready to sell his business and felt that our companies would be a good fit. They were a Komori shop and spoke very highly of their Komori presses. It's been a great acquisition for us and has helped us build our growth strategy."
When it was time for a new press in the Price operation, Komori and Heidelberg were the two options they explored, but Peczuh says Komori was always in the lead position. "We went to visit a Komori shop in Kansas City that had H-UV technology on an eight-color perfector — I was really impressed with the H-UV. Then I sent two of our press operators to visit the Komori Graphic Center in Chicago, and they crawled all over that machine. They also visited Heidelberg, but in the end they really liked the Komori technology."
A real story to tell
Peczuh chose the six-color Lithrone GX40 — the first installation in the United States — because packaging is an important part of their growth strategy. The press is also equipped with conventional UV and the PQA camera system. "The value of the PQA is that it gives us a real story to tell. It allows us to show customers our commitment to technology and to meeting their expectations," says Peczuh.
The company has continued to grow, operating out of four facilities that span over 300 miles, but they have worked hard to keep the family feel of their company. "I became the steward of this business simply by birth order," says Frank, Jr. His brother, Tim, is the production manager and his mother, Judy, still manages many of the accounting functions. "If you can't trust your mom with the money, who can you trust," jokes Peczuh. The kitchen table is the company boardroom, and they have a family meeting over cake and coffee while updating Frank, Sr. on the state of the business. And, with children and grandchildren coming of age, Frank, Jr. envisions a long line of Peczuhs in the company's future.
With the company continuing to expand, Peczuh brought on Jay Harris as vice president of manufacturing and Steve Pilkington as executive vice president. "Jay used to be a vendor, and we really rely on vendors who come to us with solutions and ideas — Jay was one of those guys. Out here in Price, Utah, there is a small labor pool, and Jay was a natural fit for our organization. Steve comes to us with years of experience in sales and marketing — he's helping us shape our long-term strategy."
Lithrone GX40: Cornerstone for growth
What does that strategy look like? "We're expanding our geographical reach into Colorado and Southern California — places we can still service quickly," says Pilkington, "and eventually we'll move into the Northwest. This new Lithrone GX press is a great cornerstone for helping us grow our business."
Peczuh believes that their high level of customer attention has played a key role in the company's success: "We provide service that is on par with some of the biggest printers in the country. Add that to our state-of-the-art Lithrone GX with the opportunities UV brings, and we believe we can meet our growth goals."
Peczuh says the installation of the Lithrone GX press and training went extremely well: "Komori did a great job of teaching us best practices. Our team communicates really well with the Komori team, and it's just been a really great relationship. We couldn't be more pleased." He says that while many printers gravitate to other press manufacturers because of presumed status, "Every person we've interacted with at Komori has been helpful and engaged. Komori not only has great technology, but you feel like 'real' people to us. We are proud to be part of the Komori family."
Family will always be at the core of Peczuh Printing, and that pride in community and willingness to give back are what make it a great place to work, says Pilkington: "It's been great for me and for Jay to work for a family-owned business, especially one that has a desire to stay rooted in its community. It's a great opportunity."
"We are lucky to live in this community, and happy to inject money into our local economy. We want our company to stay strong so we can be part of whatever the future holds for Price, Utah," says Frank, Jr. "I have a great job. I feel lucky every day. I get to travel and see customers and research new products and ideas. We will keep investing in new technology, like the Lithrone GX40, to make sure we can continue to grow and meet our customers' needs. It's humbling to bring something of value to our community. I feel very blessed."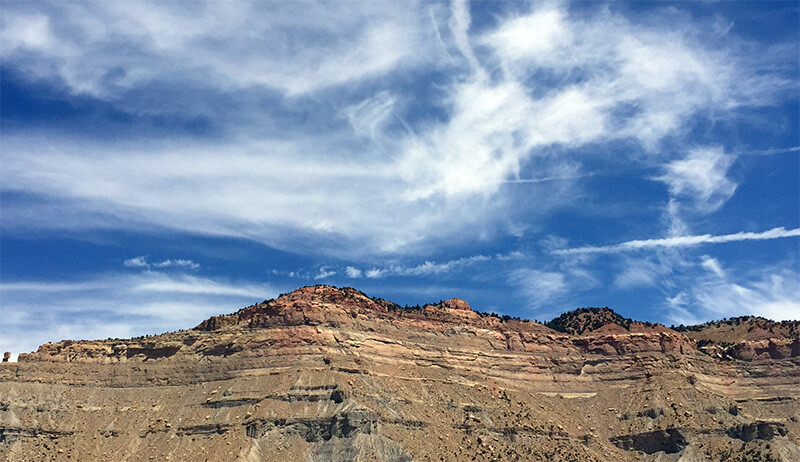 Related Information
Contact Komori North America