Open House Launches Komori Impremia IS29
U.S., Worth Higgins & Associates | Impremia IS29
01 December 2016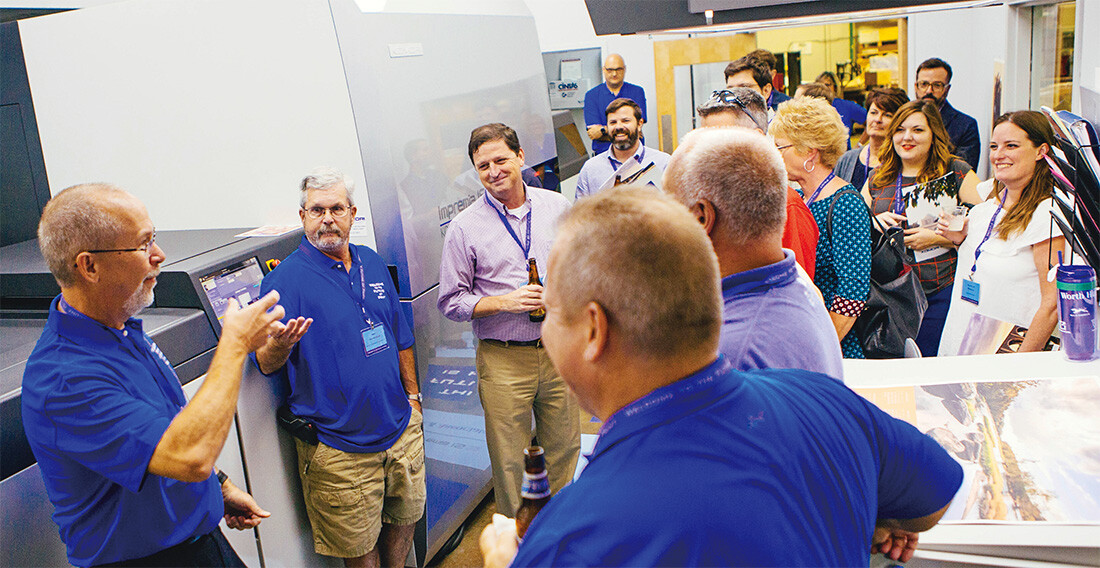 Komori America Corporation announced on September 16, 2016, that Worth Higgins & Associates, Virginia's largest commercial sheetfed printer, hosted an event to launch the Komori Impremia IS29 sheetfed UV inkjet digital printing system. With over 300 guests in attendance, visitors were treated to an evening of food, music and fun in addition to seeing the Impremia IS29 print live jobs. "We are very appreciative that our partner Worth Higgins & Associates hosted this event to show the capabilities of the Impremia IS29," says Kosh Miyao, President and COO of Komori America Corporation.
First live production demo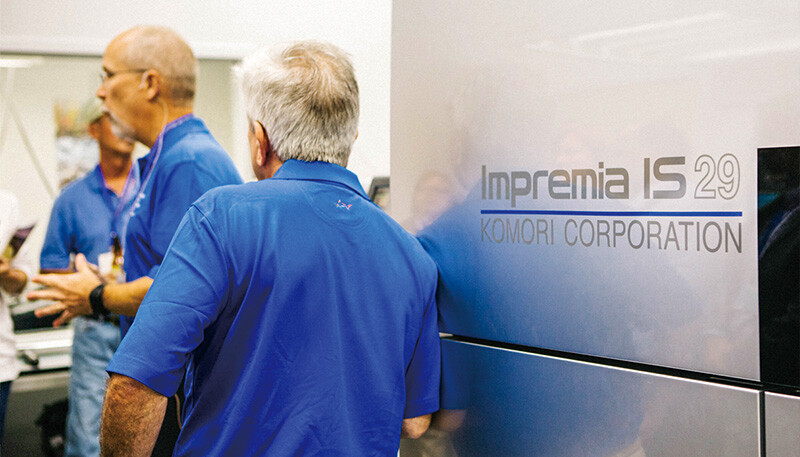 The event marks the first time that the Impremia IS29 has been demonstrated in a live production environment in North America. "It was extremely gratifying to see the enthusiasm for the high quality print the Impremia IS29 delivered," says Jacki Hudmon, Senior Vice-President of New Business Development at Komori America. "Even more exciting was hearing Worth Higgins & Associates customers who had already had jobs printed on the Impremia IS29 rave about the results. It validates our product development process."
Worth Higgins & Associates chose to be an early adopter of the Impremia IS29 to expand its ability to economically produce the variable short-run high quality color printing not feasible on a traditional press. The company serves a diverse customer base that ranges from small businesses to Fortune 500 companies. The Impremia IS29 allows Worth Higgins to meet the varying demands of these customers with its ability to accommodate short-run applications where size is a factor, like customized posters, variable data book printing and pocket folders on heavy stock. Additionally, as an advanced digital printing system, it successfully handles other complex variable print requirements while making it possible to get to market fast with reduced setup costs and color output that rivals offset.
Competitive edge in the digital market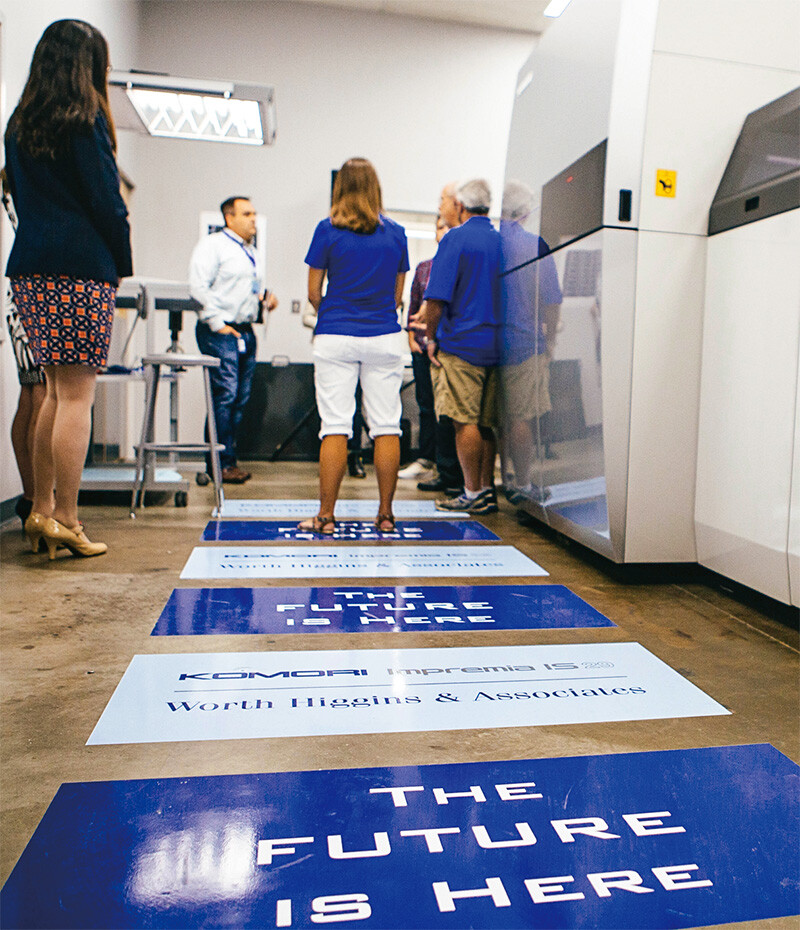 "One of our favorite expressions at Worth Higgins is that we are not only good at what we do, we also celebrate others who are good at what they do. Komori is a company that continues to demonstrate excellence to us, and we jumped at the chance to be an early adopter of this exciting product," says Rick LaReau, CEO for Worth Higgins. "We see the Impremia IS29 as the future of technology. While you are limited on size with traditional digital, you aren't with the Impremia IS29. And there are so many other competitive advantages beyond the 29-inch sheet size. You don't need special paper, so we can use any paper on our shelves. The inks are harder and more resilient. From the standpoint of economy, we can be more competitive in the digital market. Fewer sheets needed yields more cost-effective products that we can produce and pass this savings on to our customers."
The Komori Impremia IS29 runs a 23 x 29-inch sheet, ideal for six-up print production with full variable print applications that can come right off the machine to finishing and out the door quickly. The Impremia IS29 operates in perfecting or straight mode, does not require pre-coated paper and runs at speeds of 3,000 sheets per hour in straight mode. "Our open house was a great event and allowed us to show our customers our new print capabilities and showcase our partnership with Komori. We are looking forward to where this technology can take our business," says LaReau.
Related Information
Contact Komori North America