Veldhuis Media focuses on 'High Tech Offset'
The Netherlands, Veldhuis Media | Lithrone G40P [GL-840P]
01 March 2017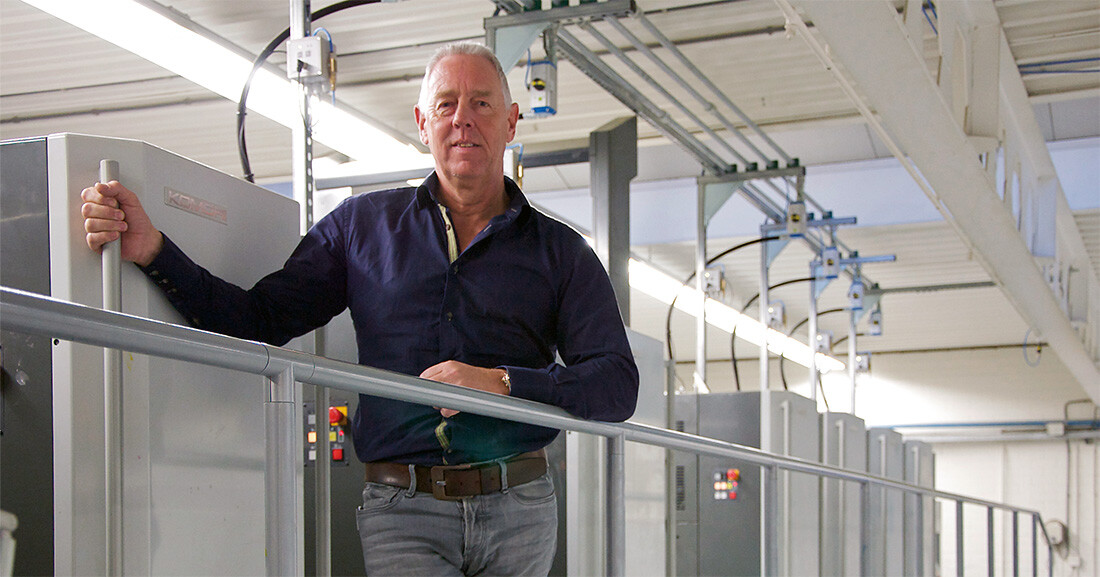 "Automation allows you to go faster and be more productive." Oscar Jager, Managing Director and Co-owner of Veldhuis Media, in Raalte, the Netherlands, has a clear vision of where his company needs to go and how to achieve that: "We are not a printing house. Printing is one part of our complete production process."
Oscar Jager, Owner
"Every step in that process needs to be as standardized and automated as possible to ensure efficiency. Komori understands exactly what we are looking for. This is what we call High Tech Offset," declares Jager.
Ever since Oscar Jager and Erwin de Lange became owners of Veldhuis Media in 2002, they have put a strong focus in place: "We manufacture signature-based products, printed in full color," Jager explains. "These products can be books, brochures, catalogues, magazines or periodicals. We print them, we finish them, and we can take care of shipment and fulfillment as well. We have made clear choices to be able to define exactly what we do — and how we can improve on that. This allows for more focus on both sales and production — and on an optimized workflow from the first quotation to the final product."
Highly automated presses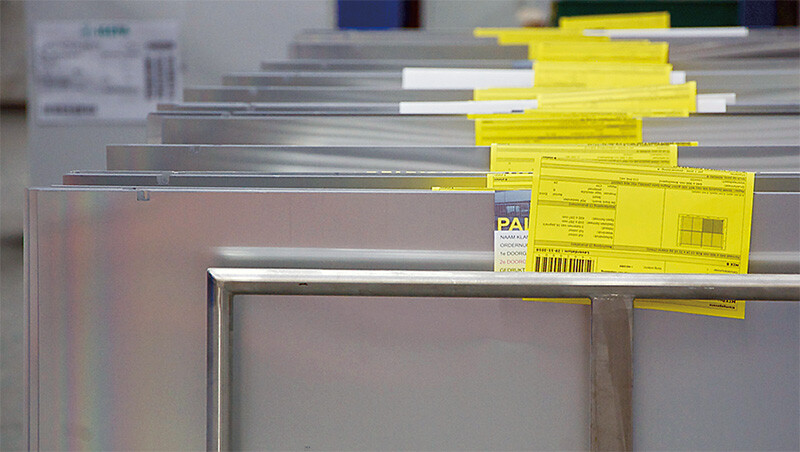 Over the last 14 years, Veldhuis Media has been growing steadily. It now employs some 80 people, and has a turnover of 14 million euros. Around half of this turnover comes from publishers of periodicals and magazines. Some 15 to 20 percent comes from a number of online print portals that outsource part of their portfolio to Veldhuis Media. Book publishers make up the remaining 30 percent of annual turnover. Some 11,000 jobs are being produced annually in Raalte at average run lengths of 2,500 to 3,000 sheets, adding up to a grand total of 4.5 kilotons of printed paper.
Veldhuis Media has three highly automated Komori presses to do all the printing: two eight-color Lithrone G40P perfector machines and one five-color Lithrone S40. Running three shifts at least five days a week, they consume more than 140,000 square meters of offset plates every year. Jager says: "You need to be really efficient to handle this number of jobs and cut costs and waste at the same time."
JDF-driven production process

Jager explains how automation is a constant process of taking small steps and making organic changes: "We are just always looking for ways to further standardize and automate the production process. For sure, every printer has an MIS, a prepress system and a logistics system. The big question is: how do you interconnect all of these systems to take full advantage of the capabilities that fit your needs?"
By networking its MIS with the Komori K-Station production management system, Veldhuis Media has put a JDF-driven production process in place: "JDF enables us to automate many steps in the process. By using workflow automation software, we are able to further eliminate manual tasks and speed up processes. ICT has become so important to us that we now employ three ICT specialists who constantly monitor and enhance our infrastructures," Jager says.
Fully automated from sales to plates
Once an order triggers the MIS to create a job, the order is made available to the customer via the web. The customer uploads his PDF files, and after approving the job, plate production starts semi-automatically: "We have put one last checkpoint in place to remain in perfect control of our computer to plate systems," Jager adds. Order information gets transferred to Komori K-Station to trigger a job ticket, while the MIS system adds further details, for example, concerning production planning.
Print jobs from any of the online print portals that outsource to Veldhuis Media are received as XML tickets. By extracting all required information from the XML data, the MIS system at Veldhuis creates a digital job and sends the print-ready PDF files to platemaking. When plates are ready, a physical job ticket is created to accompany the order during production. "Up until this point, these online orders have not been touched by anyone - everything is done fully automatically," says Jager.
Enhancing the workflow
The prepress workflow also sends JDF data to the guillotines to allow for automated paper cutting. Other finishing equipment, such as folders or stitching lines that have their own specific automation software, is set up separately according to the job ticket information. "Connecting these postpress systems to our JDF workflow would require a lot of effort, but would not gain us much benefit," comments Jager.
Instead, he is looking to further improve processes at the front end of the workflow: "So far, automation has been very much aimed at the technical side of the production process. But now we are turning our attention to making even better use of our MIS by, for example, further automating our calculations."
Room for improvement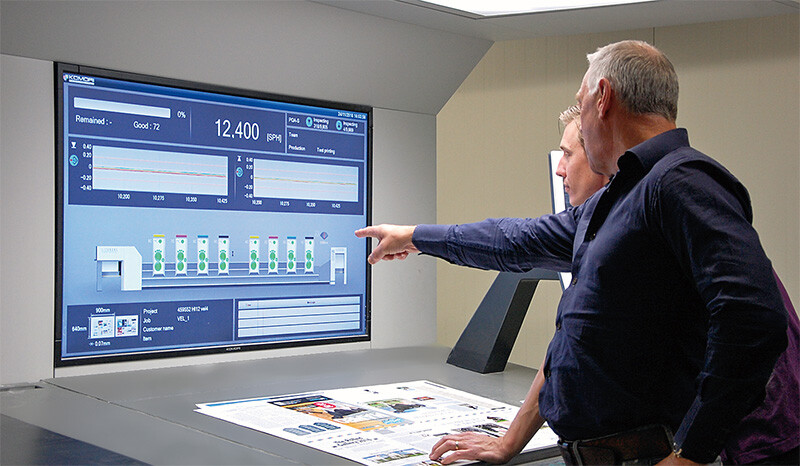 Oscar Jager and Erwin de Lange are confident about the future of Veldhuis Media: "Of course there will be changes because of digital media and the internet. Publishers should look for ways to surround their printed products with new services and new business models. We are strongly convinced that there is a future in print for books, magazines and periodicals. Just look around you: for every hobby or special interest, there is a magazine. And so far, the majority of these titles are not yet printed by us. As long as we stay focused, there is still a lot of potential for growth."
Related Information
Contact Komori Europe