Komori H-UV technology takes Prisma to the top
U.S., Prisma | Lithrone G40P [GL-840P+C H-UV]
01 April 2018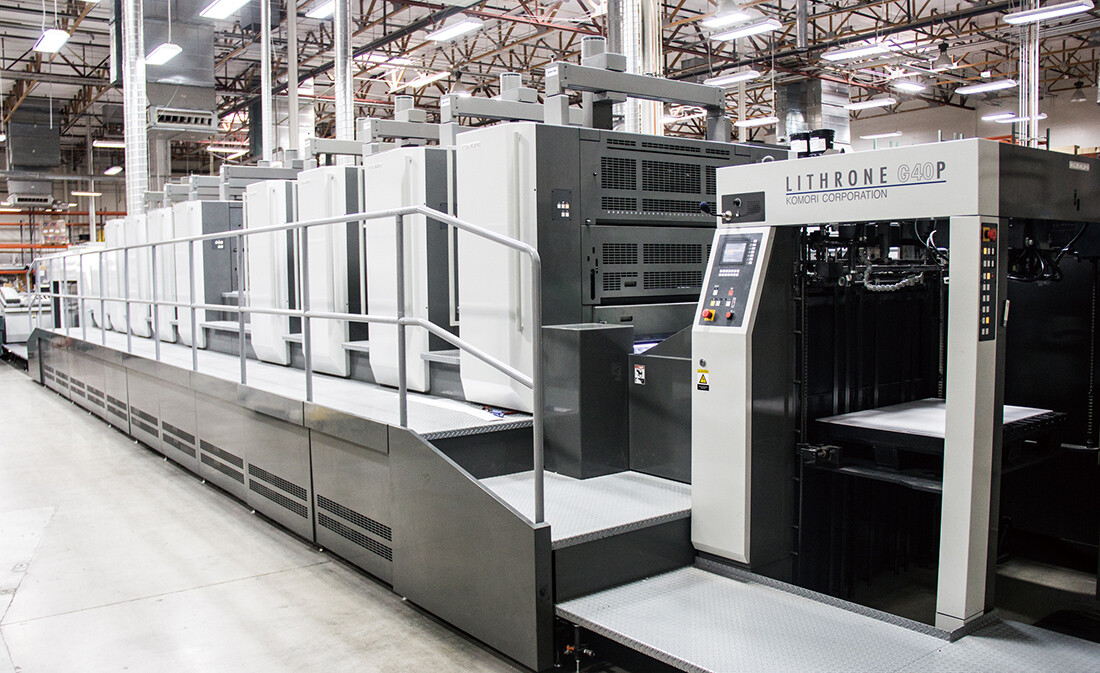 According to Greek mythology, a phoenix is a long-lived bird that is born again, having obtained a new life and arising from the ashes of its predecessor. A fitting description for Phoenix-based Prisma, a printing and omni-channel marketing services provider that, at one point in its existence, lost nearly $1 million and was on the verge of closing its doors forever.
Fast forward 18 years and Prisma has new owners, made the prestigious 2017 Printing Impressions 400 list (141st), has been named Arizona's Number One commercial printer for 11 years in a row and now boasts more than $35 million in annual print sales.
The phoenix rising is an analogy that's not lost on owner and CEO Robert Anderson. "When we bought the business from the original owners in 2000, they'd just invested nearly $1 million to keep things running," Mr. Anderson explains. "We knew we were taking on a challenge, but by investing in technology and building a terrific team of people, we were confident we would succeed."
Women in leadership
Interestingly, Prisma was the first woman-owned print shop in Phoenix, and that spirit of diversity still lives on today. Prisma's Vice President of Sales, Corporate Controller, Technology Director, Human Resources Director and Client Services Director are all accomplished women, unusual for an industry that's largely male-dominated.
As Anderson points out, "Eighty percent of online purchases are made by women. Our home-grown print-on-demand software was created by our Director of Technology, Lisa Hunter. Lisa's knowledge of what buyers wanted from their online experience led her to design our proprietary software that is responsible for thousands of online orders every year."
Prisma's burgeoning print-on-demand business is poised to surpass the company's annual conventional print sales revenue in the next year or two. All operations within Prisma are run as independent business units — grand-format production, POD, sheetfed and web services, direct mail and fulfillment — and all have their own P&L statement.
People come first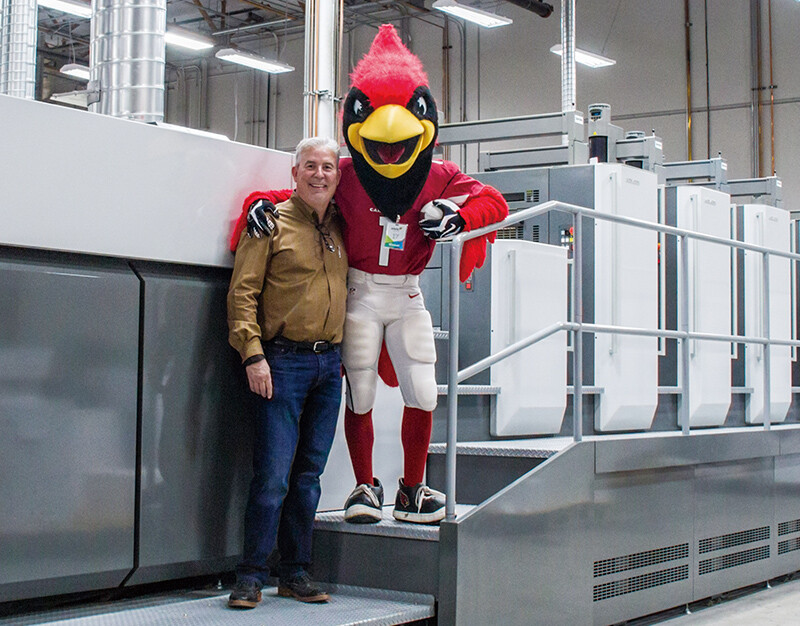 Anderson once again credits his people with helping Prisma serve as its customers' marketing supply chain guru. He explains, "Our people are our greatest and most valuable resource. We stay up to date on technology and, while data is an important component of our success, at the end of the day it is our people who allow us to exceed the expectations of our clients. People still buy from people."
And while all of its services comprise a significant part of Prisma's business, offset printing remains a crucial component, 38 years after the company purchased its very first press.
Bill O'Shea, Prisma's Sheetfed and Web Press Manager, identifies the factors that led to the purchase of a new Komori eight-color Lithrone G40P sheetfed press: "The H-UV technology is mind boggling. To run a perfector and have both sides dry immediately is impressive. The makeready speeds, the run speeds and the one-and-done with the perfector have been amazing."
Shorter makeready and lower cost
Mr. O'Shea adds, "Ninety to 95 percent of what we do every day is four-over-four work, but this press gives us the versatility to run it as a straight eight-color press if the need arises. We were able to reduce our makeready time by 50 percent and, by going to a single house stock, we reduced our cost and increased the consistency of output."
Many of the jobs currently printed on the Lithrone G40P are being moved from an older press, allowing Prisma to take advantage of the added efficiency and cost savings the new press offers. As Anderson notes, "We can now run some grand-format jobs on this machine and significantly reduce our production time and improve our efficiency. This press is everything we thought it would be and more."
Related Information
Contact Komori North America