Shiv Offset Opts for Komori Programmable Clamp Cutter
India, Shiv Offset | Apressia CT137
01 August 2018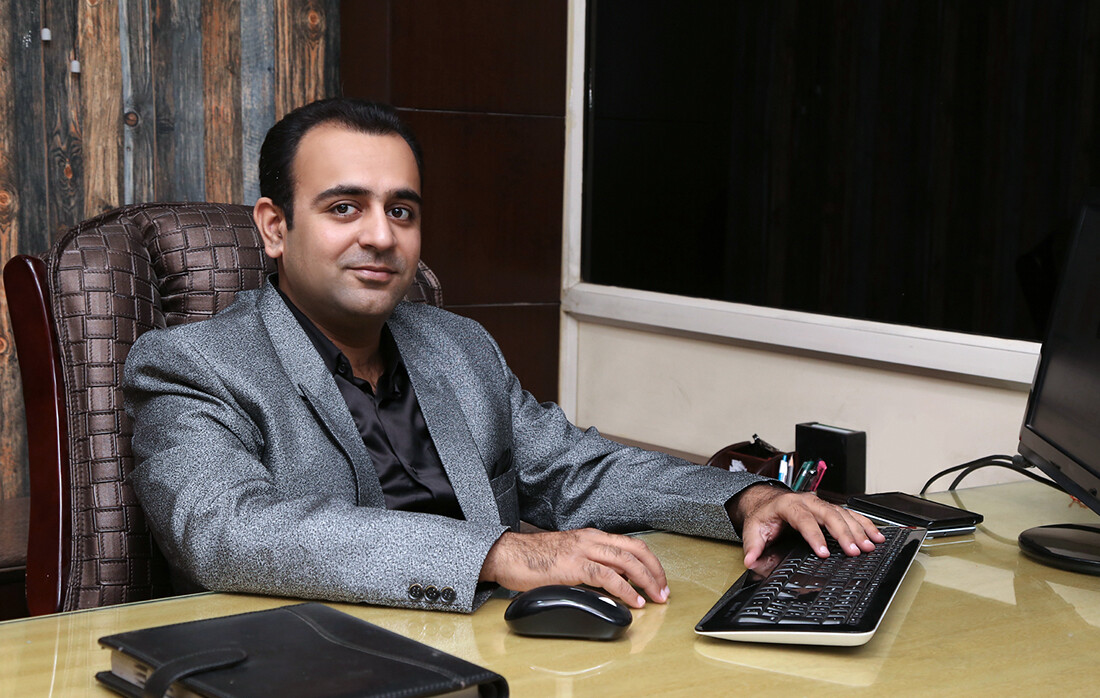 Since 2001 this packaging printer in Central India has been providing multinational companies and export clients with high quality printing, growing from a small printing unit into one of India's leading manufacturing and export companies. Shiv Offset has now bolstered its postpress setup by installing a Komori Apressia CT137 cutting system.
Jiten Shadija, President
Shiv Offset, located in the city of Indore, Madhya Pradesh, runs a wide range of modern equipment from Japan and Germany in its plant, and Komori offset printing machines have a special place in its production setup. In fact, Komori has designated Shiv Offset a valued packaging partner.
The company's simple yet effective strategy for meeting customer requirements has driven its consistent growth and created value for its clients. Its vision is to become 'the World's Most Reliable Printer.' Understanding customer needs, nurturing long-term relationships, targeting the pharma industry and converting ideas into experiences are the company's techniques for realizing this ambition.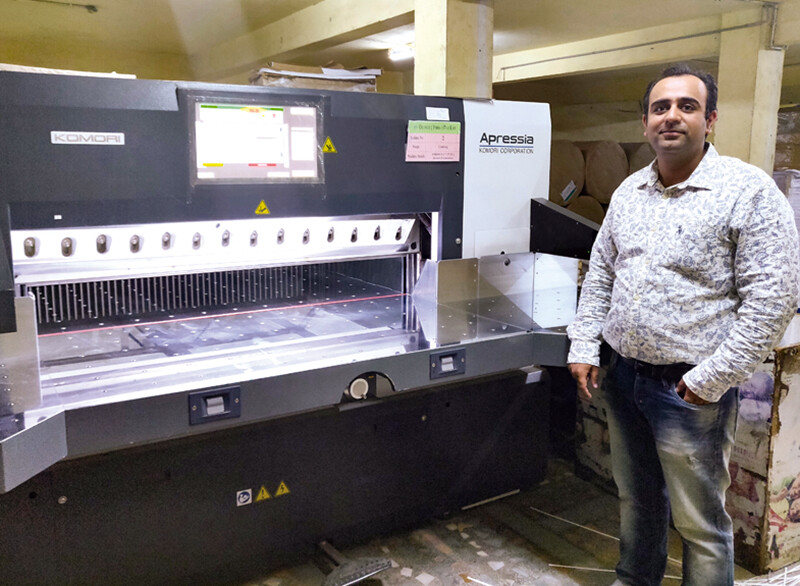 Recently Shiv Offset's increasing clientele and output revealed the need for a new cutting machine, and the printer selected the Apressia CT137 Programmable Hydraulic Clamp Cutter as the right solution. Although the company considered and compared products from other companies, the Apressia CT137 was found to be the best option. The printer says, "The decisive factors in making our selection were the machine's heavy-duty performance capabilities, easy programming and effortless operation." The printer adds, "This installation solved our outstanding issues by increasing productivity and allowing even semi-skilled operators to run it with great accuracy. In fact, we have decided to order one more machine this year."
Shiv Offset concludes: "Komori's support and the Apressia CT137's cutting-edge technology have won totally positive feedback from the plant manager and our operators. And our customers have been happy with timely deliveries."
Related Information
Contact Komori India