Fourth-generation printer expands reach across country: Making history in historic Richmond Conquest Graphics
U.S., Conquest Graphics | Lithrone G40P [GL-840P H-UV]
01 December 2018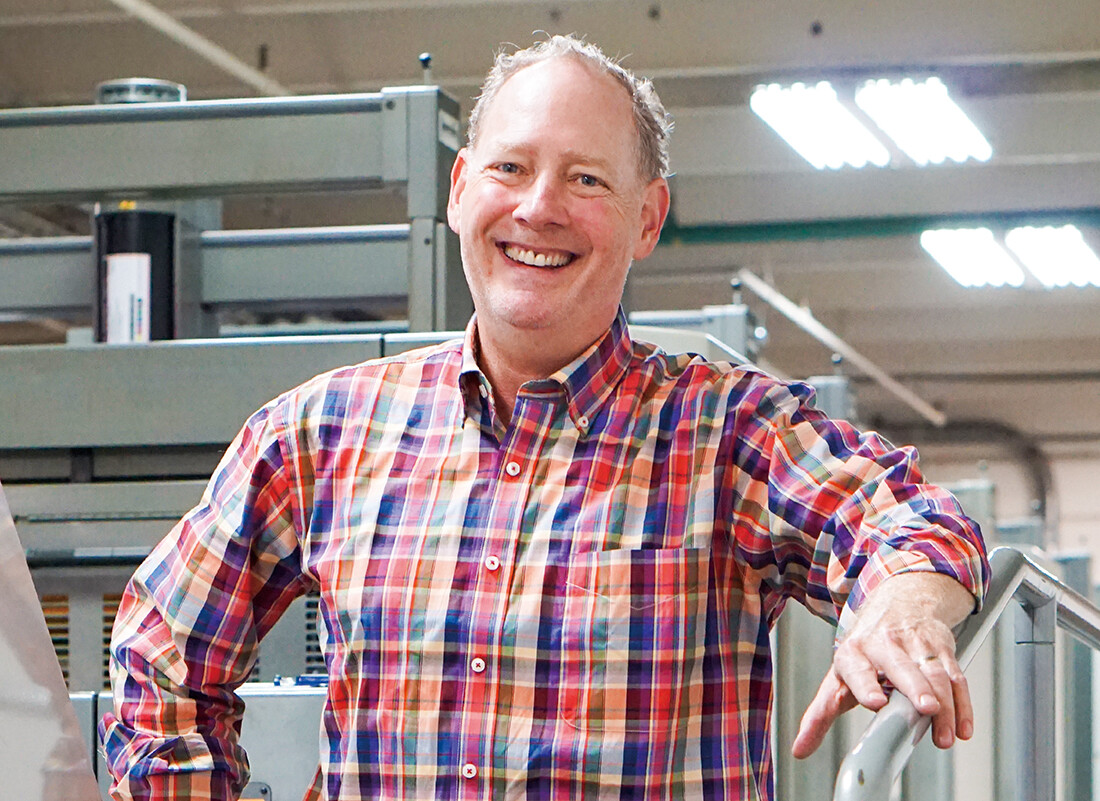 "The beauty of e-commerce is that it significantly reduces errors. The customer sees exactly what they are getting. Nothing gets lost in translation or is misunderstood. It not only improves our efficiency but also speeds delivery to the customer."
— Chris Lewis, President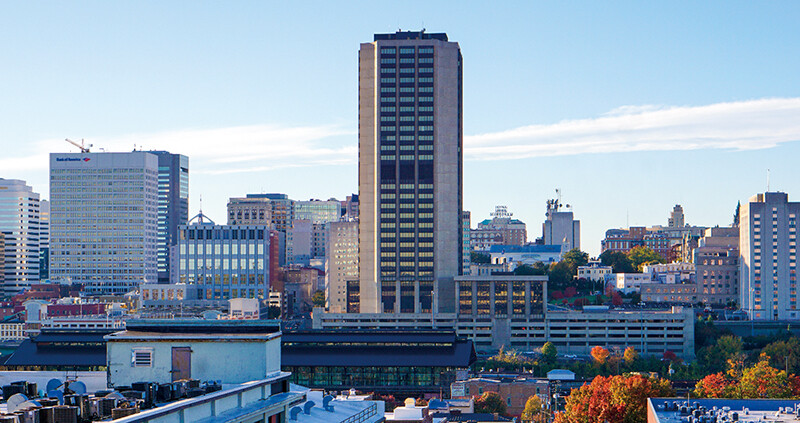 Richmond, Virginia, located along the James River, has a long and colorful past. From John Smith and Pocahontas to Patrick Henry's incendiary "Give me liberty or give me death" speech that helped to launch the American Revolutionary War, it is steeped in history.
For almost 100 years, Conquest Graphics has been part of the historic business community of Richmond, and is one of the largest and oldest privately held printing companies in the nation. Today, as a fourth-generation family-owned business, and under the leadership of President Chris Lewis, the company continues to grow and evolve with the ever-changing demands of the print marketplace.
Founded in 1922 by Mr. Lewis's grandfather as Lewis Printing, the company specialized in legal printing, a huge market in that era. Passed down through the generations of Lewis sons, the company grew into a general commercial printer. President since 1989, Lewis eventually took sole ownership of the company, and the organization's name was changed to Lewis Creative Technologies to more accurately reflect the company's changing business. The Conquest Graphics name was initially an entirely separate line of business in Lewis Creative Technologies that focused on less specialized printing products.
As the company continued to evolve and grow, it eventually moved to its current 90,000-square-foot facility in 2006, and with an e-commerce site added shortly after, adopted the Conquest Graphics name for its entire organization. The company expanded its reach to the western U.S. through the purchase of a company in Salt Lake City, Utah, formerly known as Lorraine Press. "We like the name Conquest Graphics and it made good business sense to consolidate our brand under one name," says Lewis. Conquest offers services that include digital and offset printing, graphic design, mailing and fulfillment, kitting and even data management. Two of Lewis's sons joined him in the business: Sam Lewis, who manages IT, and Josh Lewis, who spearheads pricing and quotations.
Lewis has grown his business by taking a concentrated marketing approach and making strategic decisions about process, equipment and customer service. The company's customer base is primarily medium to large business-to-business accounts. As one of the first commercial printers to recognize the value of an online presence, Conquest has a robust website and social media program, which includes an e-commerce site that was added in 2008.
'The market is rapidly changing'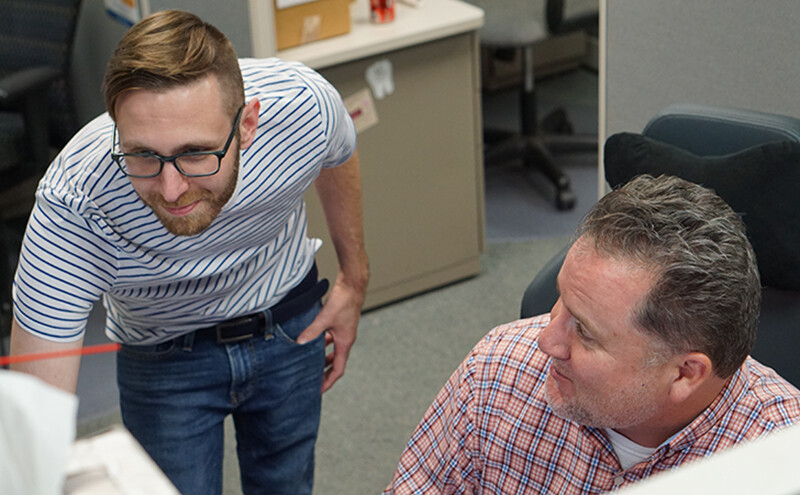 With many commercial printers reluctant to enter the web-to-print market, Lewis says the only decision forward for Conquest was to take the leap. "What scared me was looking around and seeing who was going out of business. You can't stay in this business doing things the same way. The market is rapidly changing, and people are buying in different ways."
Providing the best customer experience possible coupled with recognizing the changes in buying patterns is the backbone to the company's sales approach. That's why the company has three distinct sales channels -- traditional sales, inside sales, and online or inbound sales. "We live in the Amazon era of ordering, and print buyers today are online consumers. They are very different from print buyers of the past. They are performing many different jobs; they don't have time to spend with a sales rep. They aren't looking for a consultation. They just want to order print," says Lewis.
Inside sales: fastest growing channel
The inside sales group covers the entire United States, and in addition to prospecting for new clients, provides outreach to existing customers. "We have software that specifically facilitates their ability to make calls. We monitor customer-buying patterns and use our inside sales team to stay on top of customers whose buying frequencies are changing. This is our fastest-growing sales channel," says Lewis.
On the company's website, conquestgraphics.com, customers can find resources for print buyers, and serious attention is given to web analytics and converting website visitors to customers. "Our inside sales team will reach out to website visitors and assess their needs. We've added many customers through this approach."
Customized e-commerce channel
The e-commerce portion of the business is also seeing considerable growth. "The beauty of e-commerce is that it significantly reduces errors. The customer sees exactly what they are getting. Nothing gets lost in translation or is misunderstood. It not only improves our efficiency but also speeds delivery to the customer," says Lewis. There are other advantages for customers who use the e-commerce site. Each customer can login to their account to reorder, update print materials and track mailing, to name just a few of the options. "It is basically a management tool for our customers and streamlines their processes as well. It's really all about efficiency. "
In-house W2P solution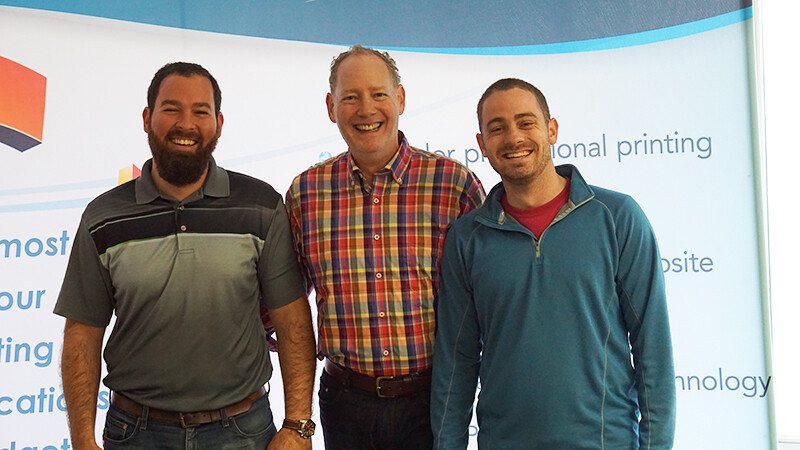 The backbone to Conquest's business is its business management system that drives the entire company. Instead of an off-the-shelf web-to-print software solution, Conquest developed proprietary software that runs the entire business. "We started our online presence about 10 years ago, and we've rewritten our software three times. It's constantly evolving," he says.
The IT part of the business is now handled by Sam Lewis, who is a technology prodigy. "We had four developers here and within a year we were down to Sam and one other full-time programmer. We've been able to continually adapt our system to our needs." The company has approximately 150,000 different products in its database, each with a specific predetermined workflow that routes through the entire production process.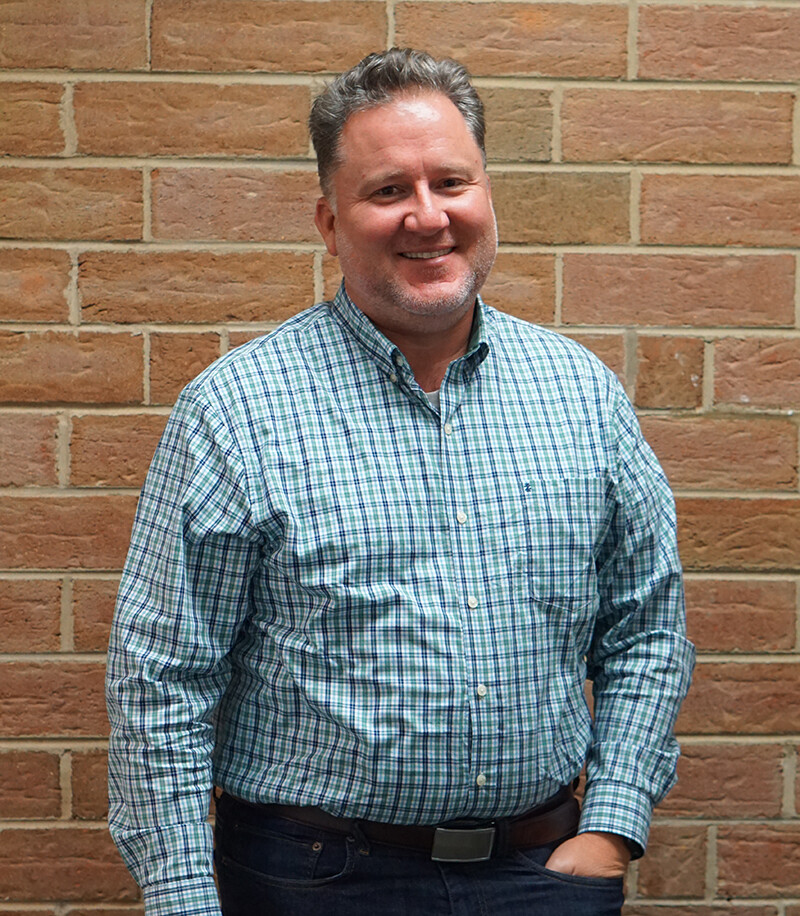 According to Brian Redden, Vice President of Sales and Marketing, the proprietary IT system is especially important in multi-plant companies to maintain maximum efficiency. All jobs are prepped and imposed in Richmond and then routed on to the appropriate location. "Our system will automatically send the print job to the plant or device that is best suited to handle it, either because of equipment or because of ZIP code. Mailing and shipping costs play a big part in how we manage our production and maintain the levels of efficiency that are critical to our success."
The beauty of Conquest's three-pronged sales approach is that the print buyer experience can be tailored to each customer. "While our efficiency and our lowest price points will be with, let's say, standard print jobs that fall into our sweet spot, we are always able to do something very specific for a customer. Do you want a specific paper or synthetic stock? We can do that. Do you want to specify the print process? We can do that, too."
Lewis purchased an eight-color Lithrone G40P perfector with H-UV for his Richmond facility a few years ago. The plant in Salt Lake runs an older model Lithrone. "When we were making the decision to buy a new press, we looked at a number of manufacturers -- and Komori was the best choice for us. The press has performed very well. Komori is always there when we need them," says Lewis.
What lies ahead for Conquest Graphics? According to Lewis, it's all about keeping an eye on the future and rolling with the changes in the marketplace. "I look at the printers who went out of business, and it was really about fear of change. We definitely have a five-year plan and plenty of opportunities." Inkjet technology is of interest to Lewis as are opportunities for additional acquisitions. "Nothing is really off the table. We have specific geographic areas where we want to add capacity. I think we do a great job of marketing -- and expanding product lines might be in our future. We want to make sure that we are maintaining our high levels of efficiency and that we stay agile. We're in a good place right now."
Related Information
Contact Komori North America