Second-generation owners at Solo Printing stand by Komori
U.S., Solo Printing | Lithrone G40P / Lithrone G40 [GL-1040P · GL-640, both LED, UV, IR]
01 December 2018
When cousins Robert and Jorge Hernandez assumed management of family-owned Solo Printing Company in Miami, Florida, they remained true to one of the firm's founding principles: staying technologically up to date is a key factor in delivering the best quality to customers at competitive prices. "That's something that we've always followed from our founders," says Robert, now vice president of sales. Jorge is currently vice president of operations.
From left: Jorge Hernandez, Vice President of Operations, and Robert Hernandez, Vice President of Sales
"Our goal is to stick to what we do well and expand into new avenues from there," Robert continues. "When we do get into new things or revamp anything in the company, we make sure we invest in the most advanced equipment to allow us to be efficient and competitive while still producing the best product possible."
The company was founded by brothers Manny and George Hernandez Sr. in 1985, initially as a sheetfed shop, and later expanding into web printing. It now employs approximately 150 people and has been recognized as one of the nation's largest minority-owned companies in the printing industry. Over the years, both the founders, and now the next generation, have broadened their capabilities, improved efficiency and expanded their customer base. They keep an eye on emerging technologies in the marketplace and also pay close attention to where their clients' needs are now and where they may be headed. In addition to printing, the company offers bindery services, mailing and fulfillment, and specialty die-cutting. Customers range from small and mid-size businesses to Fortune 500 and Fortune 1000 corporations.
Continuous improvement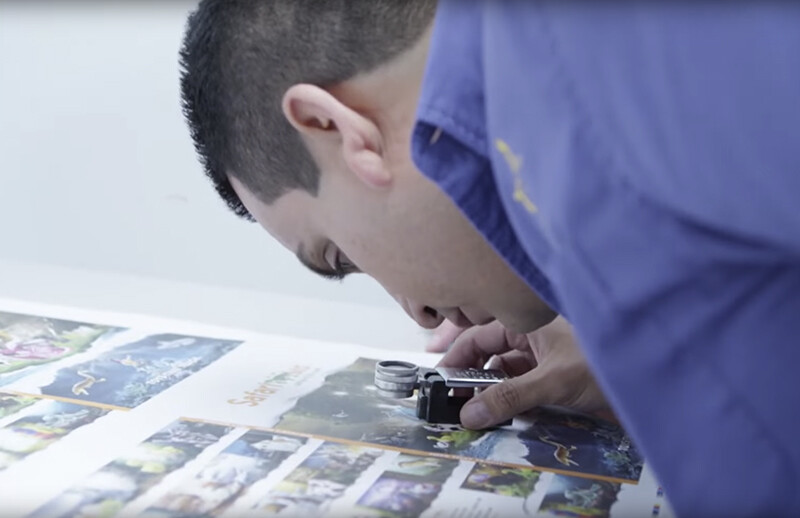 In terms of printing capabilities, the major assets in Solo Printing's cutting-edge print production facility are four Komori presses: two sheetfed and two webs. The two older sheetfed models are due to be replaced in early 2019 by two brand new presses — a 10-color Lithrone G40P perfector and a six-color Lithrone G40. Both presses are equipped with LED, conventional UV and IR curing. Taken all together, the press lineup provides an impressive range of service offerings that Solo Printing can bring to clients.
According to Jorge, the new presses are faster and offer higher levels of automation for better efficiency, color accuracy and consistency, and quicker makeready to reduce waste. Solo Printing has also purchased KP-Connect, Komori's cloud-based productivity solution that monitors press operations, even detecting potential problems before they occur and recommending preventive measures. "It's a proactive tool to help us maintain the press and keep that uptime percentage as high as possible," he says.
Solo Printing's decisions about what and when to buy are driven by both internal and external considerations. "Most often it's us looking at certain areas of inefficiency in the different departments and thinking about how we could improve," Robert notes. "Sometimes our larger customers make requests — things they see coming in the future for them — so we'll look at some of the technology from that aspect."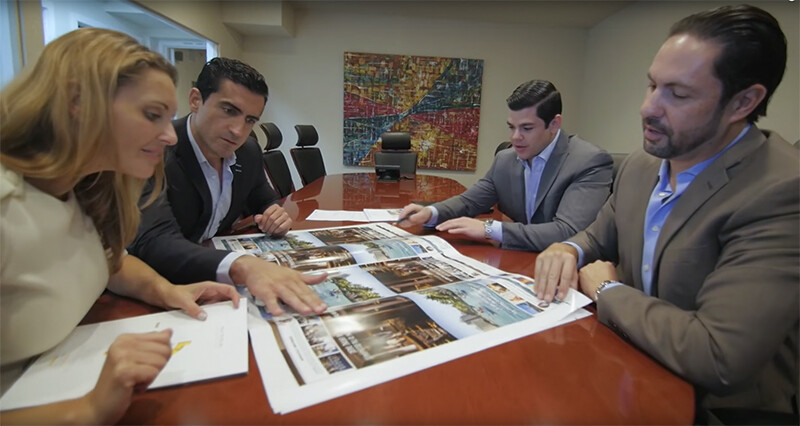 For example, Solo Printing is emphasizing its growing mailing and fulfillment services as well as its specialty die-cutting, which was added only two years ago with the acquisition of new equipment. "With Komori's new perfector, we're envisioning being able to target most of the short- to medium-run markets," Robert says. "These are different products where traditionally we weren't very competitive, just because of the equipment and our infrastructure. These new presses, with their speed, uptime, makeready and perfecting capabilities, allow us to tap into that market."
The cousins also have high praise for Komori technical support. "We have a long partnership with Komori," Robert notes. "Whenever we need them, they're there for us. They have a very knowledgeable team, starting with their salespeople, up to their head mechanics, and a great deal of support on the technology side."
Looking ahead
Both Robert and Jorge have worked at Solo Printing in various capacities for close to 20 years and are looking forward to continued growth for the firm and continued investment. Robert comments, "In the next year or two, we may need to add additional technology into our mix. We're now pushing a little harder on the digital side to grow that."
Solo Printing also invests in finding and developing young talent to sustain the business in the future, at a time when finding new employees is a challenge industrywide. While seeking new recruits from outside the firm, the cousins also continue to provide additional training and promotions to current employees.
Finally, looking ahead, Robert says, "I try not to make predictions. Once the two new Komori presses are put in place, we'll start analyzing other areas. It's a pretty big step for us to have two brand new presses in one year. That's not something you have all the time — we're really excited."
Related Information
Contact Komori North America