Color Ink goes digital: It's not your father's press
U.S., Color Ink, | Impremia IS29
01 April 2019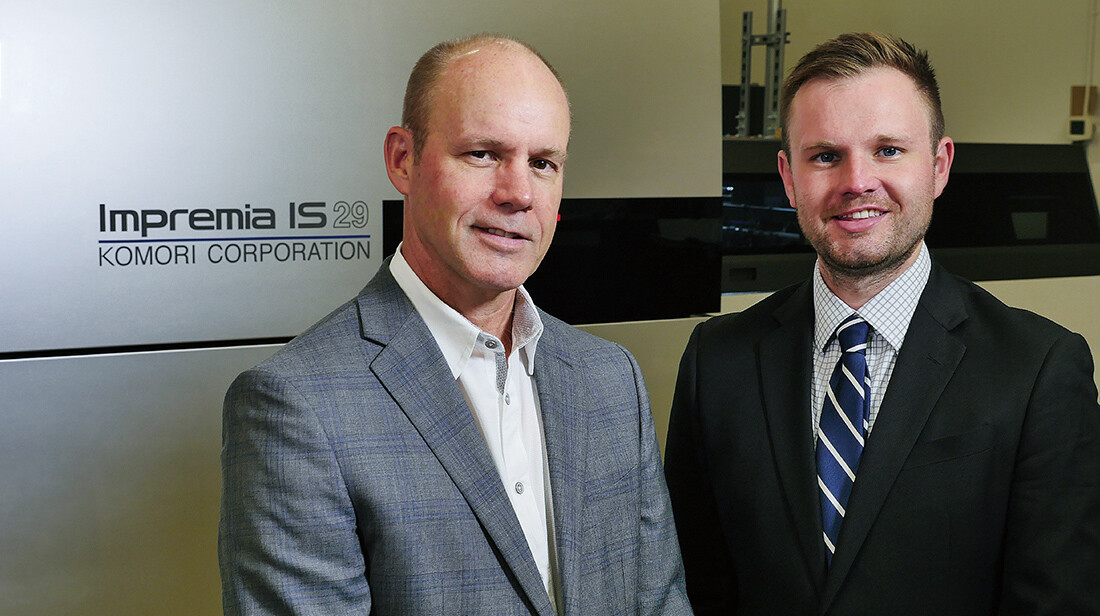 Roughly 20 miles northwest of Milwaukee, Wisconsin, situated on approximately 25 acres of family-owned farmland in Sussex, Color Ink continues to evolve and reinvent itself to stay ahead of competition and grow its business.
From left: Todd Meissner, President, and Austin Meissner, Sales and Sourcing Manager
Founded in 1984 by Jim Meissner as an offshoot of the design studio he began in the 1970s, Color Ink today remains a three-generation family business. While Jim is still involved, the company is led by Jim's son Todd Meissner as president. Todd's son Austin Meissner joined the company two years ago as the company's sales and sourcing manager.
Being third generation means everything to Austin. "I'm so fortunate to be able to contribute to a business that my grandfather started and that my father is the president of."
With each generation, the Meissners have steered the company to be ranked among the top 400 printing companies in the U.S. by Printing Impressions. Jim focused on the design and creative side of print, Todd has worked on expanding print productivity by investing in advanced Komori offset presses, and now Austin is focusing on the next stage — inkjet printing technology.
In the early days of Color Ink, its primary focus was the greater Milwaukee commercial print market. Back in the 1980s and 1990s many large industrial companies had their headquarters in the Milwaukee area, which created substantial business for the many printers who served those industrial clients. In fact, Wisconsin was at that time the single largest employer in the U.S. printing industry. "Those industries were really our biggest market, but we were primarily just a general commercial printer. The advantage we had is that we offered creative services as well as print," Todd says.
With the printing industry in decline in certain areas, Color Ink has had to diversify and evolve their business model. Over the years they've transitioned to be more of a retail marketing firm. Their primary business today has expanded nationwide and focuses on retail visual signage and visual displays. They also serve a component of the direct mail market revolving around loyalty marketing and loyalty programs for their customers.
Customer demands have been integral in determining Color Ink's future path. What they hear most from customers is 'give us value' and 'add more value,' as clients' budgets shrink. The other factor is that run lengths have decreased dramatically. And in the retail store market, stores are closing. "This decline has caused us to analyze how we're producing things," Todd says. For many years, Color Ink had legacy litho sheetfed equipment but over the past few years much of that work has shifted to digital inkjet, in both wide-format and cut-sheet production inkjet. "Komori is a big part of that transition," Todd adds.
Enter the Komori Impremia IS29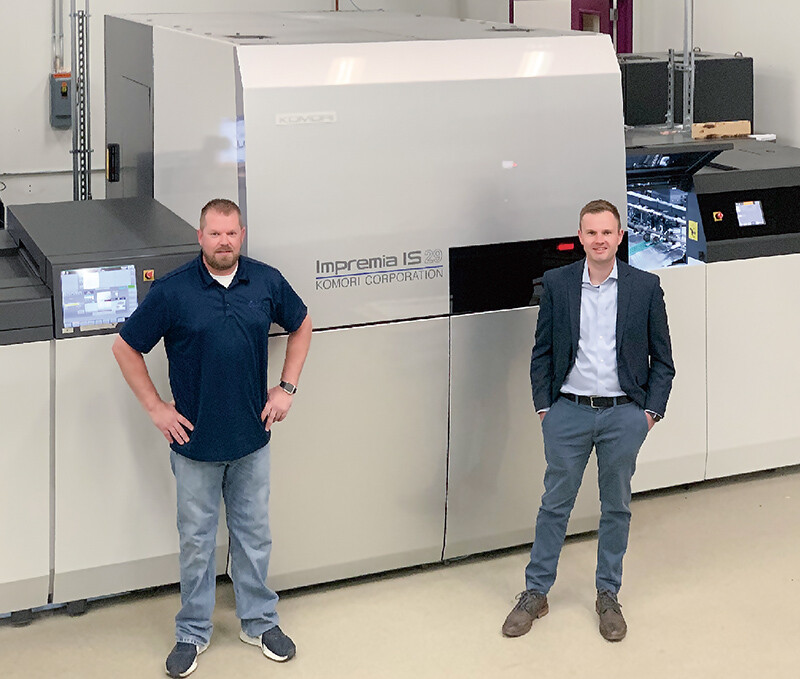 The 23 x 29-inch (585 x 750 mm) sheet size of the Impremia IS29 works perfectly in the retail market because there's a format called a Stanchion Sign that is 22 x 28 inches (559 x 711 mm). The Impremia IS29 allows Color Ink to print those signs much more efficiently. While they don't print high volumes of variable data, they do print what Todd calls "versioning." Todd explains: "For example, when printing store graphics, 10 stores might get one graphic, another thousand stores get another set of graphics, and only 500 stores get yet a third graphic. We need the ability to switch between these different forms and these different versions very quickly. Rather than having a makeready for each form, we can just batch process and run those as versions. Meaning that we can go from one version to another without stopping the machine. This is way more efficient. There are no plates and no makeready, so we can move quickly from one form to another. That feature alone has allowed us to win a good portion of that business."
Color Ink has always been committed to reinventing themselves. "As technology evolves to produce things faster, with better quality and at less cost, you always have to stay in tune with these changes and use them to your benefit. We made that commitment many years ago with Komori," adds Todd.
Veteran revolutionaries keep reinventing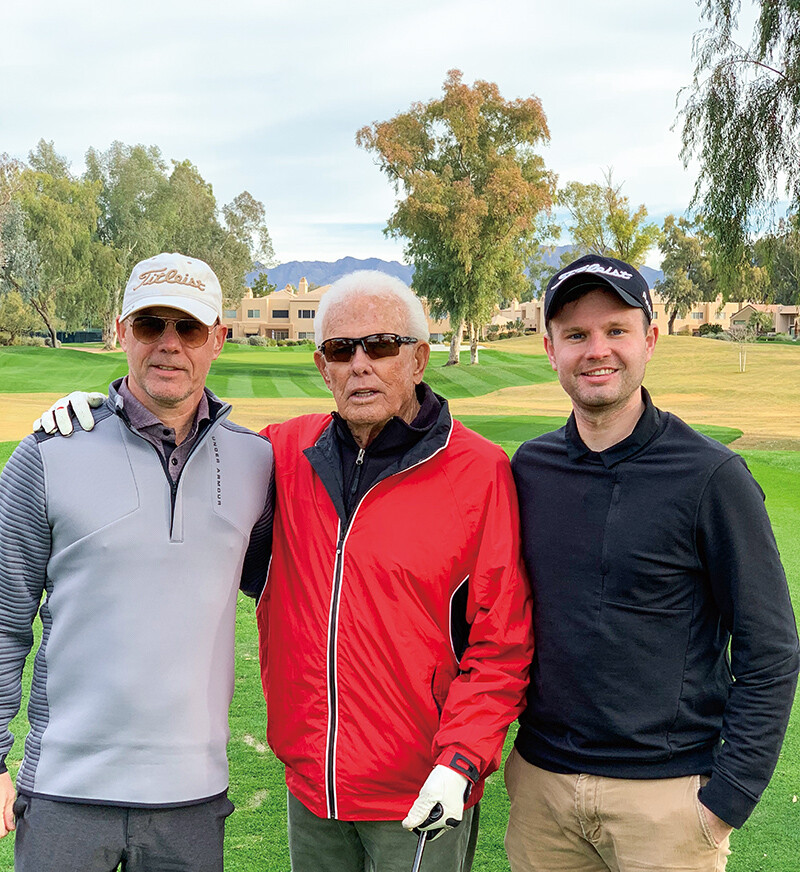 "Back in the mid-1990s we installed a Komori CTP Computer to Plate System — and it was very revolutionary. And 30 years ago Macintosh computers began to replace Scitex equipment on the prepress side. In both of those scenarios, we were using technology to do things better, cheaper, faster with less effort and reducing our need to outsource," Todd says. "We were looking to add not only more capacity but also more capability. The common theme here is that we were looking at ways to do things better." In July 2018 Color Ink added the Impremia IS29, which has certainly allowed them to do just that. "The Impremia IS29 has also allowed us to win business that we wouldn't have won otherwise," Todd says.
When Todd looks back at all the investments they've made in technology, a single word sticks out in his mind: digital. Whether it's CTP or the Mac from 25 years ago or the new Impremia IS29, digital has been the common theme for Color Ink in moving forward. In fact, "Doubling Down on Digital" has been their social media hashtag when posting. They recently put in a digital embellishing device that has the ability to apply foil, hot stamp foil and raised UV coatings digitally.
What drives their decision to invest in technology? It's pretty simple — trying to do things better and in a better way. Often that process involves asking questions such as 'how can we reduce our labor costs' or 'how can we improve quality' and 'how can we minimize waste.' All these factors are key drivers for technology investment. "Are we on the bleeding edge or are we on the leading edge? And honestly, it's a fine line. But if you're always in fear of being on the bleeding edge and you never pull the trigger, then before you know it you're going to fall by the wayside," remarks Todd.
How to stay ahead of the competition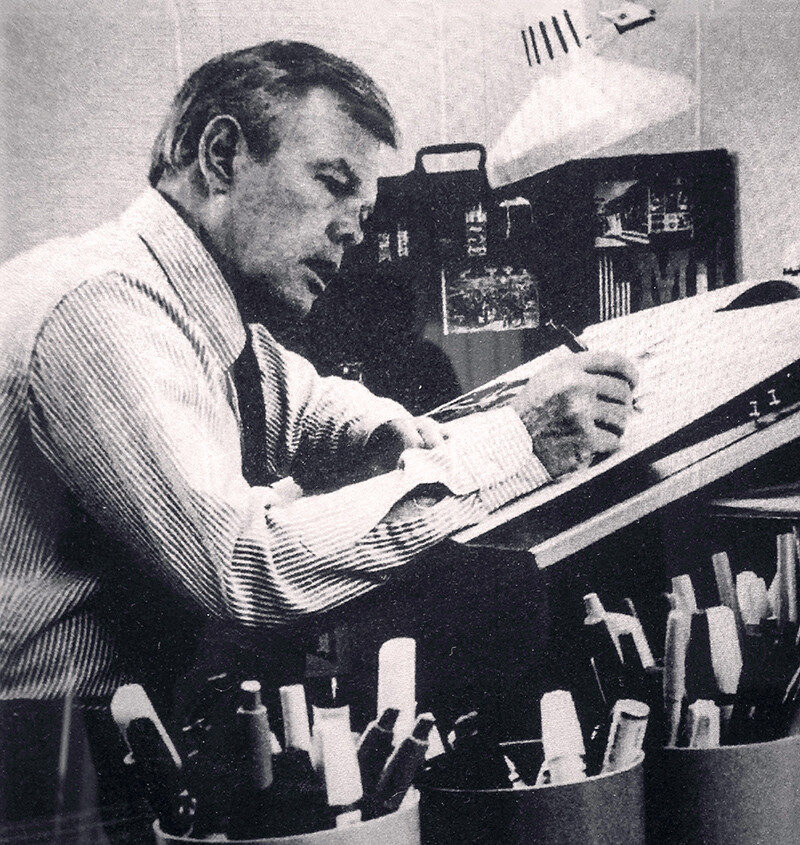 "I think new technology has allowed us to stay relevant and ahead of our competition," Todd states. Because they can do things better and faster, minimize waste, reduce labor costs and win more business, Color Ink continues to explore new technology, ultimately to improve and expand their business.
For Color Ink, the Impremia IS29's versatility has substantially increased the capabilities they offer their customers. It has been integral to helping Color Ink stay ahead of the competition. With the new system, they found a wide range of products to produce and market segments to serve. In addition to retail signage, they're finding that they're winning greater prototype packaging work. Many of their clients want prototype packaging before they go to production rollout, and this machine fills that need.
On the commercial side, what's really exciting for them is that they no longer have the need to print folded signatures for short-run catalogues or books. They can print book blocks in collated sequence, slip a sheet between each set, take it to the cutter and then cut those book blocks apart. The Impremia IS29 is a much more efficient way of producing books that are inherently printed in shorter runs.
When asked what the future looks like for Color Ink and the printing industry, Todd thinks the future is very bright. Technology has transformed many plants, including theirs, into a cleaner facility and environment, and he believes there are tremendous market opportunities with digital technology. "I can't think of a more exciting time to be in the business."
What's the next big move?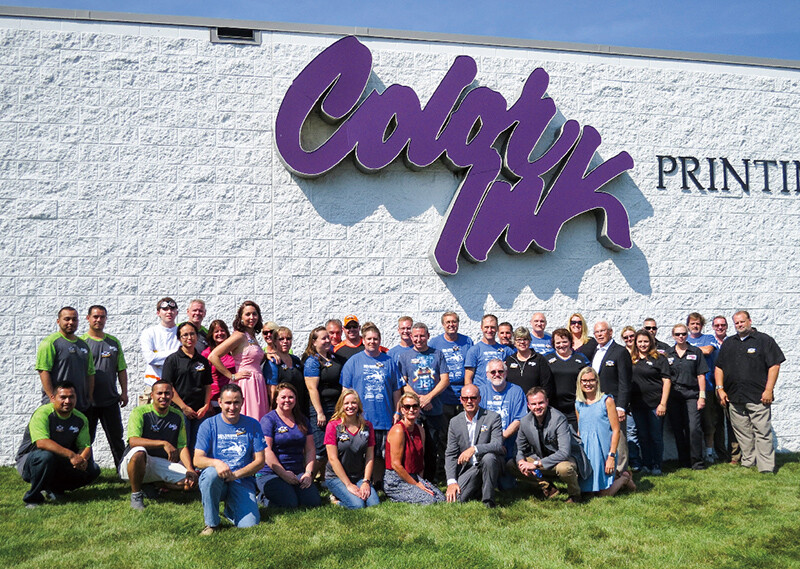 It's their focus on the "Doubling Down on Digital" idea, according to third-generation Austin Meissner. Color Ink is truly focused on digital processes of production, both on the print and finishing side. The next big move is going to be closing the loop when it comes to digital print production. "My vision for the future is to continue on the track we're on but always looking forward to see what's becoming available in technology for the print industry."
Related Information
Contact Komori North America