Moving toward a smart factory: The Apressia CTX115 cutter
Japan, Daikoku Printing | Postpress/Cutter/Apressia CTX115
01 April 2019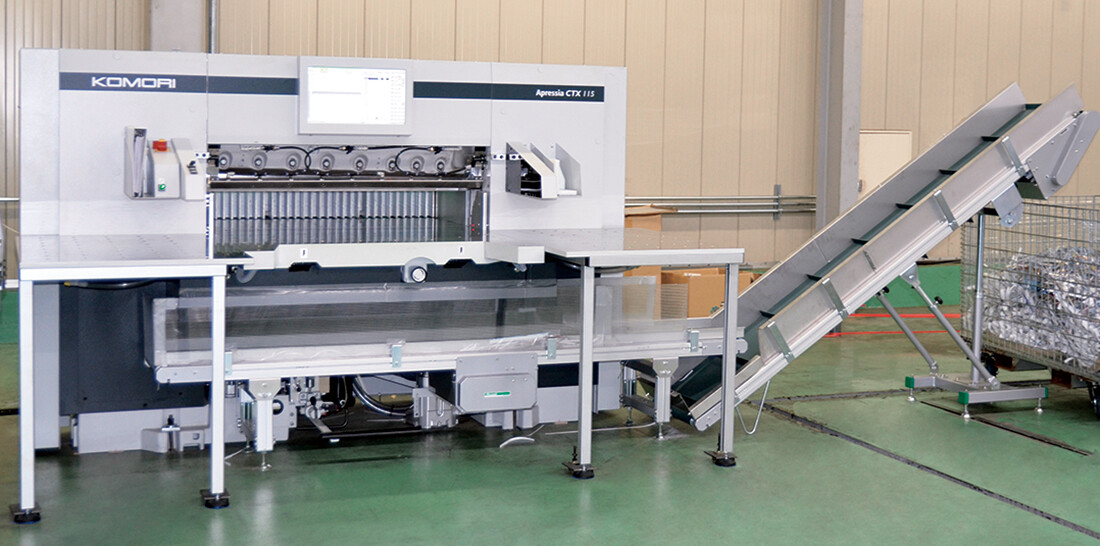 Connected Automation is the basis of Komori's vision for a smart factory. The Apressia CTX series cutting systems automate postpress, a key area for implementing CIP4-based end-to-end automated operation. We spoke with Kyoto's Daikoku Printing.
Since its founding in 1965, Daikoku Printing has been meeting a wide variety of local needs as the only web offset printer in Kyoto, Japan. At present, its production is mainly newspaper inserts and catalogues. Daikoku is aiming for a 'smart factory' that achieves significant laborsaving by means of process automation. Moving forward on hardware innovation and CIP4 implementation, the printer installed a Komori Apressia CTX115 programmable hydraulic clamp cutting system in February 2018.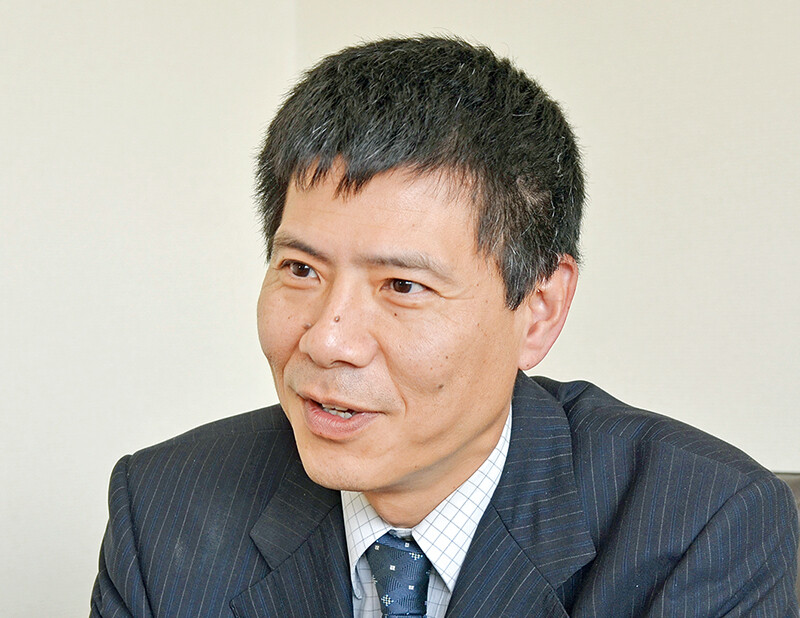 "The most important reason for this installation was dealing with cutting waste. The work of gathering and disposing of cutting waste was taking a substantial amount of time. With the introduction of the Apressia CTX115, a great deal of laborsaving is accomplished since cutting waste is now automatically transported to the basket by the belt conveyor, and paper stuck on the blade due to static can be blown off by the air blow," says Senior Managing Director Mitsuo Yokota.
Plant Manager Yuki Kitagawa says: "We anticipate substantial time saving by taking out one process with the elimination of cutting waste removal." Actually, work that used to take 10 minutes now only takes six minutes, so the printer has achieved on average a 40 percent reduction.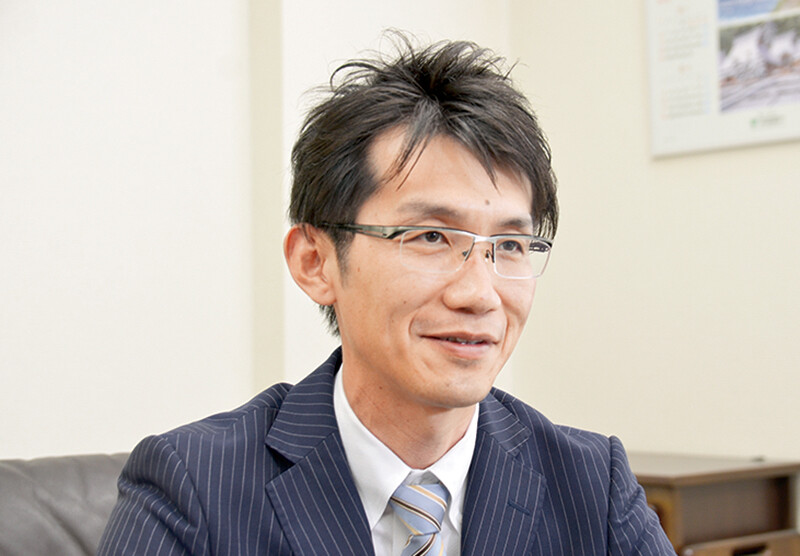 "Printing and postpress processes are not separate in our company. Operators on the plant floor are working in multiple roles. Reducing the workload of one operator reduces the overall workload," he adds. Currently, CIP4-based operation is advancing, and the Apressia CTX115 will soon be CIP4-compliant. Data is sent from prepress to the press by this standard, and if the same imposition data can be sent to the cutting system, it will be possible to check the work on the display during cutting. Errors at shift changes due to miscommunication of cutting settings will not occur. We want to expand the coordination of prepress, press and postpress," he says."We are expecting very good cost performance due to the robust specifications. I think we will have surplus resources of both personnel and time as a result of this laborsaving," says Mr. Yokota. Outlining the plant's prospects, he concludes: "In the future, we intend to pursue aggressive innovation by either adding a half-size press or installing another Apressia CTX115 in postpress and constructing a processing line."
Related Information
Contact Komori South America, Asia, Oceania