Lithrone G40 H-UV strategy fulfills Colombian printer's vision
Colombia, Ingenieria Grafica | Lithrone G40 [GL-440 UV/H-UV]
01 September 2019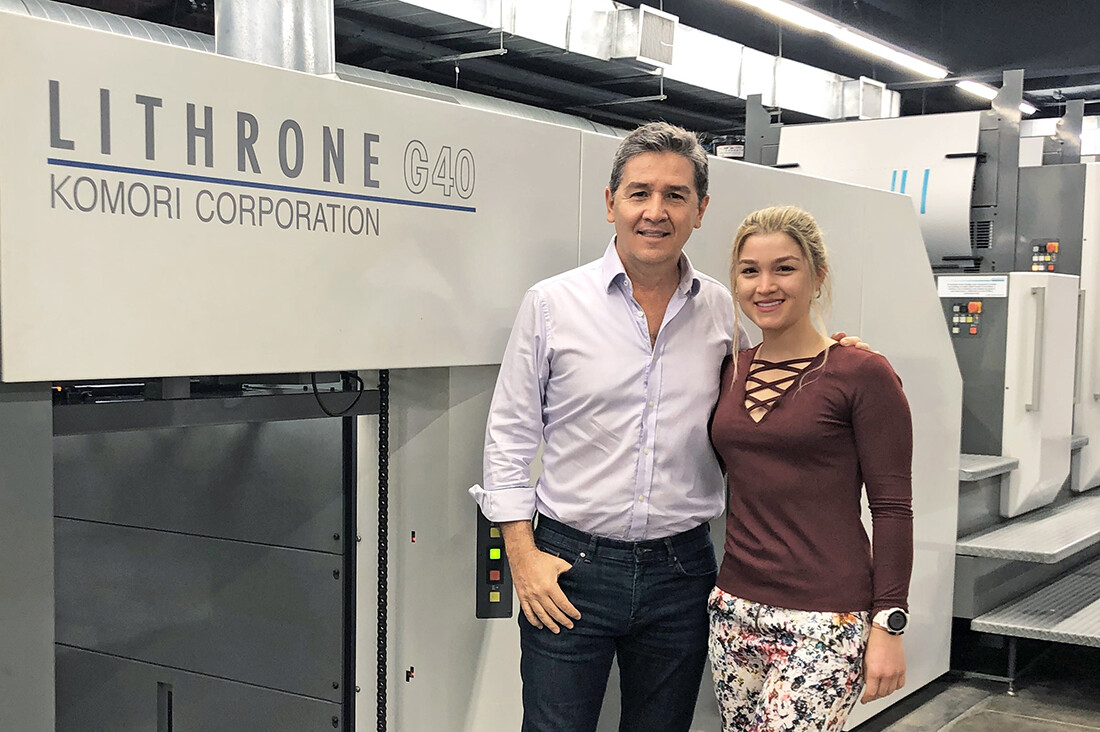 The year 2019 is very special for Ingenieria Grafica SAS not only because the company celebrates its 30th anniversary but also because it has fulfilled the vision laid out five years ago by its founder, Harold Tascon Casasfranco, with a team led by his brother Javier Francisco. This vision embraced the goal of a complete modernization of their production equipment, both in printing and other areas of the company.
From left: Harold Tascon, Founder, and Valentina Tascon
This modernization is why Ingenieria Grafica today has five years of experience with H-UV technology, thanks to the five-color Lithrone G40 UV/H-UV press installed in 2015. The printer was the first in Colombia and one of the first in Latin America to adopt the new technology. With the exceptional support of Komori, it has created new markets and commercial opportunities. To achieve this essential growth, the management of the company has made great efforts in researching, developing and training in new printing techniques, creating their own know-how. All of this progress was made possible by the commitment of Komori technicians and PPS, the distributor in Colombia.
"Our experience with H-UV technology has been gratifying," says Mr. Tascon, "because now we can create print with characteristics that are almost impossible to produce with high quality using conventional technology. Today our customers see us as printers not only far superior to competitors but also with an extensive product portfolio. Additionally, we have the advantage that many of our suppliers develop raw materials, thus helping us innovate new products based on H-UV technology.
Extending the Lithrone G40 line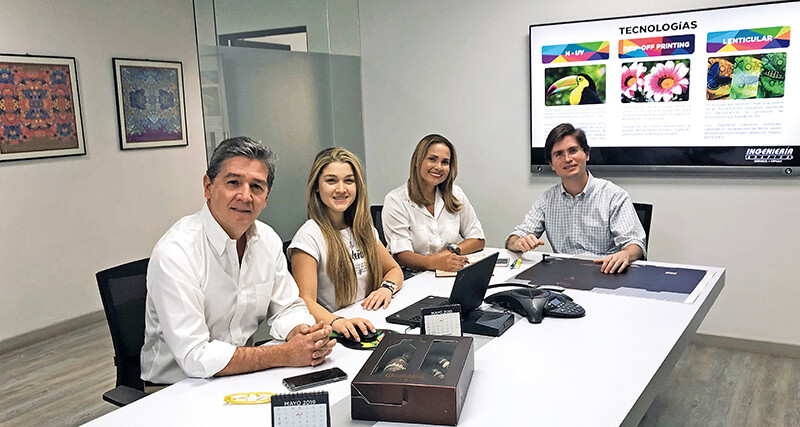 Based on an excellent experience with its first Lithrone G40 UV/H-UV press, Ingenieria Grafica decided in 2017 to invest in a new four-color Lithrone G40 UV/H-UV press. The addition of another Lithrone strengthened its place in the market and gave customers the best option in terms of quality and response time due to the machine's maximum printing speed of 16,500 sheets per hour. With this press, the printer was able to retire two of its older machines, improving management and productivity indicators from all perspectives.
"Today all the company's production during most of the year is handled by the two Lithrone G40 presses operating round the clock to fulfill our commitment to keep customers happy and satisfied. Indeed, our customers' indicators of satisfaction are much greater than a few years ago," says Tascon.
Adding youth power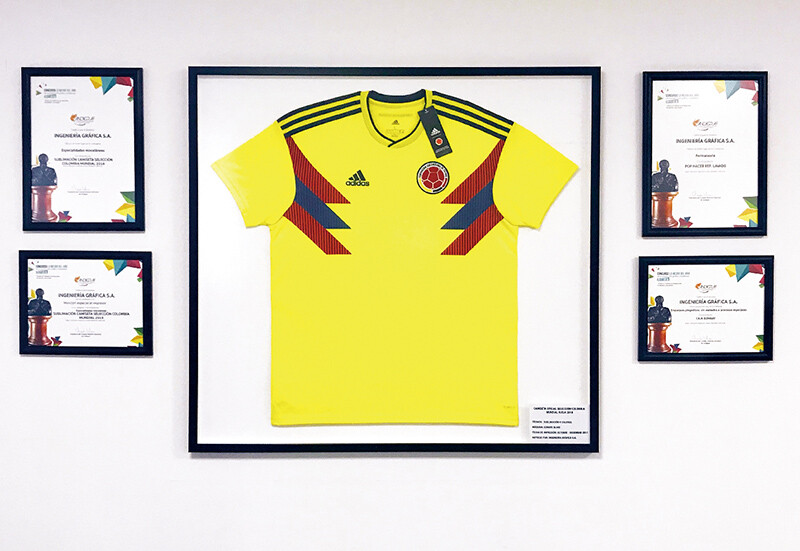 To continue to grow and to meet the demanding goals of modernization realized through Komori H-UV technology, the printer is bringing new people on board.
Valentina Tascon Silva, the founder's firstborn, only 23 years old and just graduated in psychology from Florida International University in the United States, joined the firm in mid-2018, strengthening the commercial and marketing team with the aim of continuing to build the family legacy.
"Valentina brings youth and optimism, so the company is experiencing a feeling similar to the arrival of the Lithrone G40 presses in 2015 and 2017, where the company was practically revolutionized — managing and moving at higher speeds," says her father.
"Today at Ingenieria Grafica, we consider it vitally important to have young people committed to the future of the company and working alongside more experienced staff to ensure the company's advancement."
"Parallel to the technological advances implemented in the company, our product portfolio was drastically expanded, allowing us to offer customers totally innovative and unique services. These include state-of-the art premium packaging with added value and multiple finishes that achieve the products our customers envision," Tascon concludes.
Related Information
Contact Komori South America, Asia, Oceania