Remous Print signs major contract for K-Supply products
UK, Remous Print | K-Supply H-UV Ink
01 September 2019
To maintain its strong position in printing, Komori has evolved into a print engineering service provider, offering total printing solutions, including K-Supply consumables. UK-based printing company Remous Print recently signed up for virtually all products in the K-Supply range, including K-Supply H-UV Ink.
Alan Bunter, Managing Director for Dorset-based Remous Print, works closely with his co-directors, including his father, Graham, who started the £2.2-million turnover business in 1980. "We have been printing on a five-color Komori Lithrone S29 H-UV press for over four years now, and we know what this machine is capable of. We are happy with the support we get from Komori UK, and we were up for a test trial when they told us about K-Supply," Mr. Bunter says.
Choosing K-Supply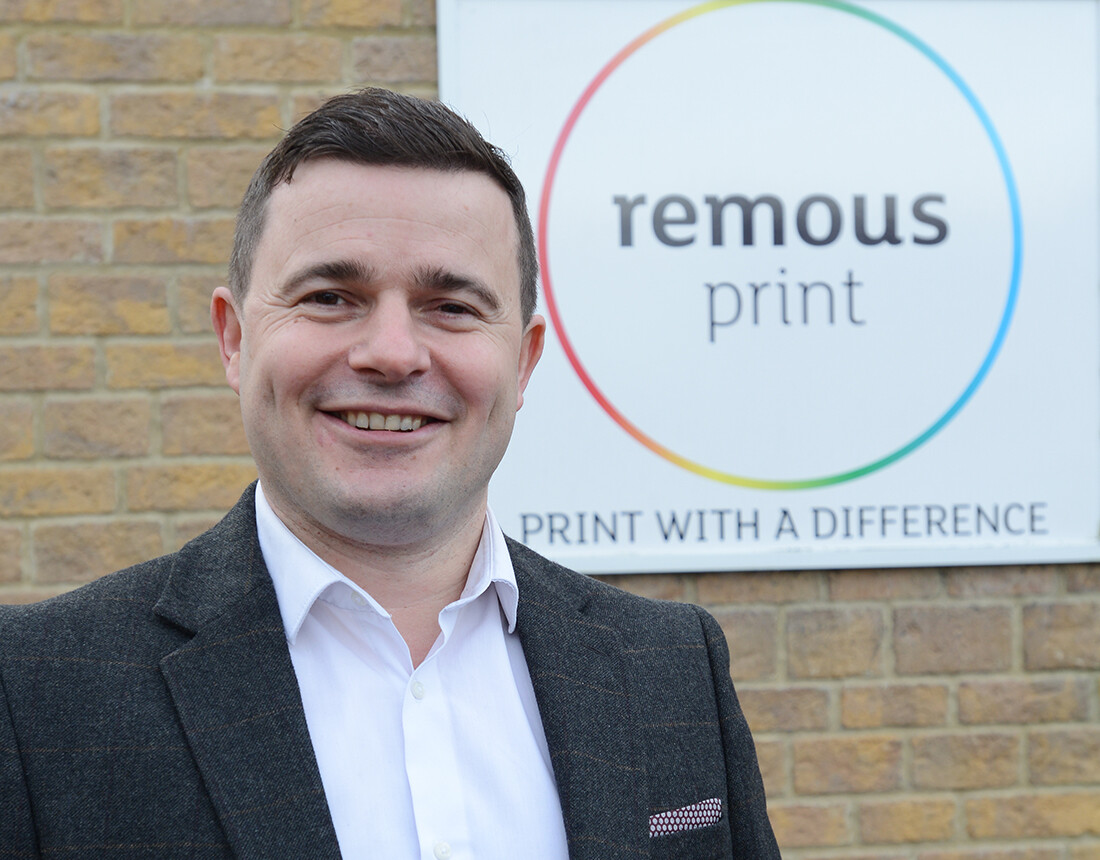 The print-loving team behind Remous Print is not shy when it comes to getting familiar with the latest market developments. This results from their years of experience. Indeed, Alan has worked in every position in the company for at least 12 months since he was just 20 years old.
"We have a good relationship with Komori and open our doors for demonstrations for printers who want to see what Komori presses can do. After testing K-Supply Ink, we decided that we would use only this product for our work as it really brings colors to life. Even heavy black is very vibrant, surpassing our expectations. K-Supply Ink gives us the combined benefits of improved print quality and the ease of dealing with a one-stop supplier whom we've known for years now," he says.
Deep relationships
"Here at Remous we want to develop great working relationships. When you work closely with colleagues, you receive all the support you need when you need it. We have known Chris Rigden for a long time," he adds.
Chris Rigden, Sales Executive for Komori UK: "I absolutely love my job and have great relationships with many customers, but Remous Print is very close to my heart. I actually did my apprenticeship here, when I started in the industry at age 16. Alan's father was at the helm in those days, and he taught me the foundation of print. I am delighted they have chosen these products specially developed for compatibility with Komori presses."
"Our future is looking bright due to our wonderful 23-person team and particularly because of our relationships with customers and suppliers. We started building a new smart factory in February 2019. Our long-term future might include a new generation of Bunters here at Remous Print. I succeeded my father. Who knows what my four children will become when they grow up?" Alan Bunter concludes.
Contact Komori Europe