Lithrone GX40RP/G40 advance with World-class ROI Powered by KP-Connect
Komori International (Europe) / Komori (Shenzhen) Print Engineering / Komori Southeast Asia / Komori Taiwan
06 January 2021
The new Lithrone GX40RP/G40 advance lineup and the development of process automation powered by the KP-Connect Komori Solution Cloud were introduced through online events in December 2020 in four regions: Europe, Singapore, China and Taiwan.
Those interested in the details of the advance online event may apply by entering "request details of advance online event" in the inquiry field of the contact form for the region. A sales representative from the region will provide information.
Click below for contact form.

Komori International (Europe) B.V. (English)
Komori (Shenzhen) Print Engineering Co., Ltd. (Chinese)
Komori Southeast Asia Pte. Ltd. (English)
Komori Taiwan Limited (Chinese)
The printing industry is currently responding to issues such as labor shortages, aging workforce, work-style reforms and changes in customer needs as well as continuing efforts to increase productivity. For printing companies to increase profits in this environment, the most important strategy is profitability improvement by enhanced production efficiency and cost reductions.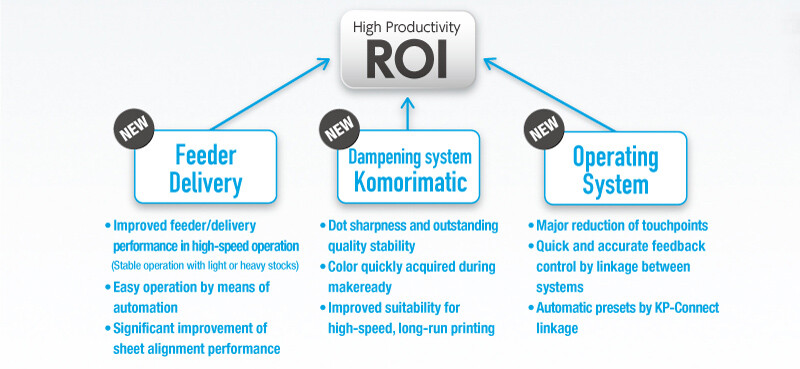 Komori developed the Lithrone GX40RP/G40 advance presses as the solution. Based on upgraded feeder/delivery stability required to improve productivity, an enhanced Komorimatic that supports Komori print quality, and a revolutionary operating system that realizes the concept of Connected Automation, the machines deliver a world-class ROI by means of high productivity.
At the online events, solutions that maximize productivity were unveiled, including process automation that achieves automation and laborsaving by KP-Connect Pro, printing on light stock at the 18,000 sph maximum printing speed, the shortest job changeover by Parallel Makeready, touchless print production by Autopilot, and Smart Color, a wide-gamut printing system under development that uses multicolor process colors.
Online event from Komori International (Europe)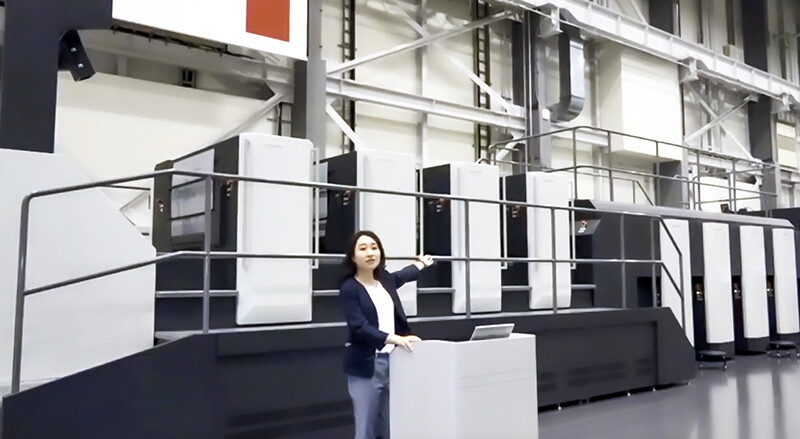 The online event from Komori International Europe was held on December 10. The demonstration of the Lithrone GX40RP advance showed press automation that performed touchless printing from Job 1 start-up to the end of Job 2 by using Parallel Makeready and Autopilot. In addition, a wide lineup of Komori postpress and service products was introduced, and a Q&A session was presented.
Online event from Komori (Shenzhen) Print Engineering
In the online event from Komori (Shenzhen) Print Engineering held on the same day, in addition to the Lithrone GX40RP advance demonstration showing process automation by KP-Connect Pro, Smart Color, a wide-gamut printing system using multicolor process colors, was demonstrated on the Lithrone G40 advance.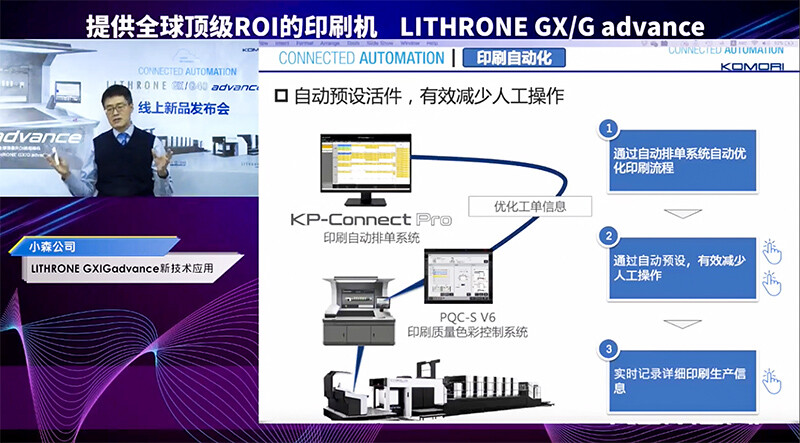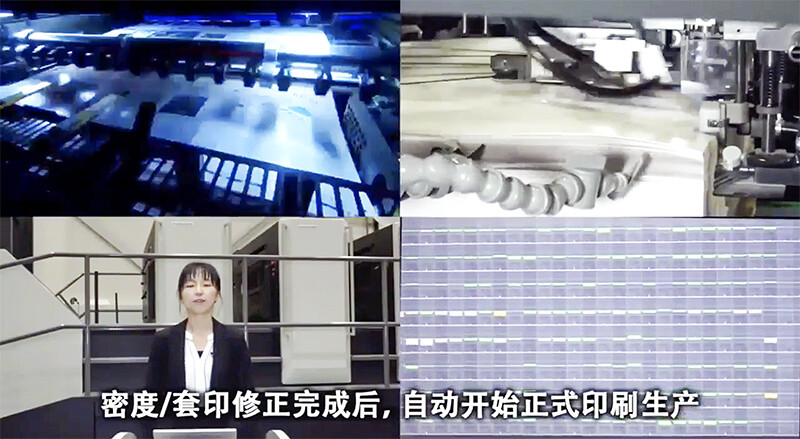 Online events from Komori Taiwan and Komori Southeast Asia (Singapore)
The same event was held by Komori Taiwan on December 15 and by Komori Southeast Asia on December 18, and many online visitors watched the program.
At these advance online events, minimization of tasks that depend on the operator's skill and maximization of increased production efficiency by Connected Automation were shown by demonstrations of the Lithrone GX40RP/G40 advance.
At Komori, we are always looking to the next generation from the standpoint of our customers and promoting the maximization of productivity.
Related Information