China Print 2021: Live and Streaming
Beijing, China
27 August 2021
China Print 2021, the once-every-four-years printing technology exhibition, was held in Beijing, China, from June 23 to 27, and 136,338 people visited the five-day event according to the organizers.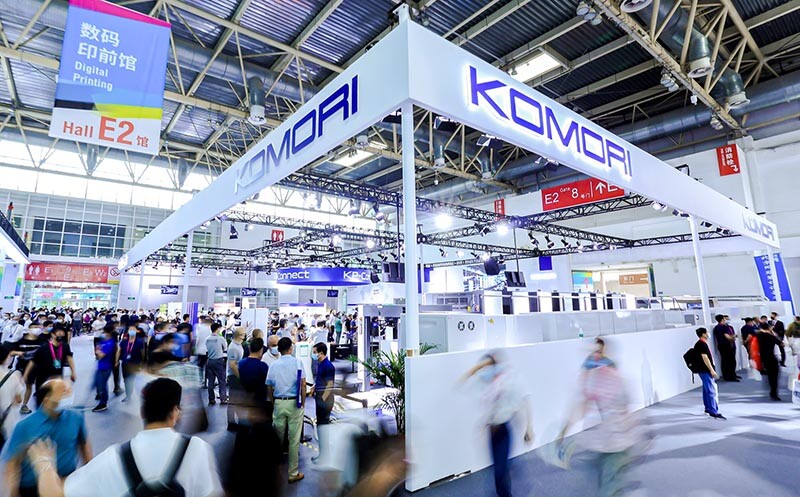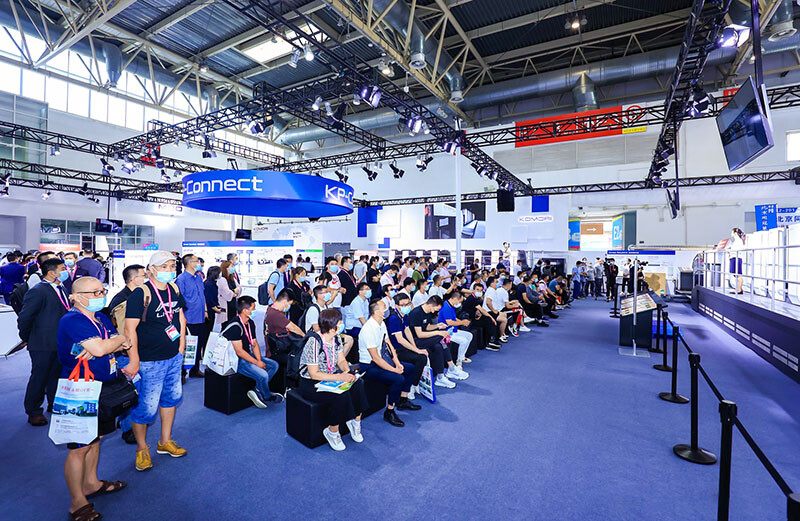 Under the theme of "Connected Automation," Komori proposed innovative solutions that turn printing plants into smart factories. Specifically, Komori proposed KP-Connect Pro, revolutionary middleware that promotes DX — digital transformation — in the printing industry by connecting printing processes, enabling visualization, streamlining production processes, and automation. In addition, three offset printing presses, including the advance series, which offers world-class ROI, as well as postpress machines that ramp up automation and labor-saving took the stage. Visitors were also able to experience the latest digital solutions of the Impremia NS40 and the Impremia IS29s, which went on sale in April.
Live Demonstrations a Great Success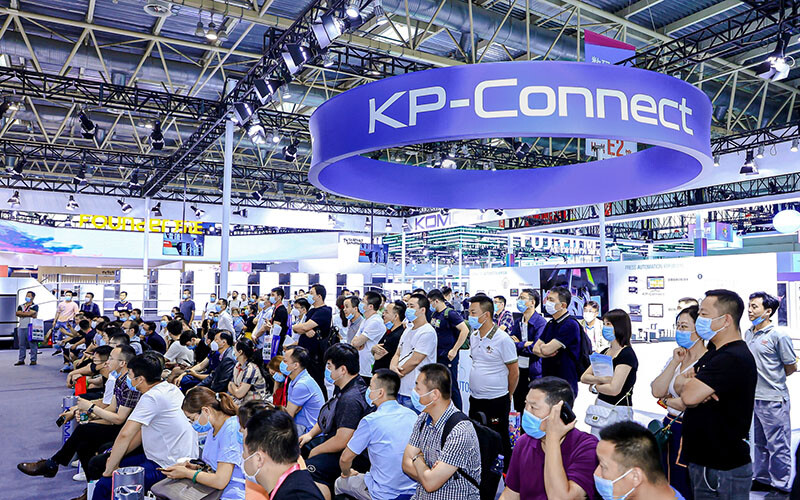 Demonstrations were held for five solutions: package printing, commercial printing, single-color double-sided printing, digital printing and digital decorating. It had been a long time since live demos were presented, and many visitors stopped by. Here are the highlights of each demonstration.
1. Package Solutions
In package printing, color changeover of special color inks is the biggest bottleneck in production. Through a demonstration of the eight-color Lithrone GX40 advance, which offers the world's highest ROI, visitors were able to see firsthand how Smart Color technology dramatically improves package printing productivity by eliminating the need for color changeovers. This technology uses seven inks, CMYK plus orange, green, and violet, to reproduce a wide variety of colors by mixing the dots. In a sample of cosmetics packaging, 24 special colors were reproduced on a single image to show the wide range of color reproduction. For another package, a sample printed with Smart Color and a sample printed in advance with special color inks were matched to confirm that ⊿E was similar.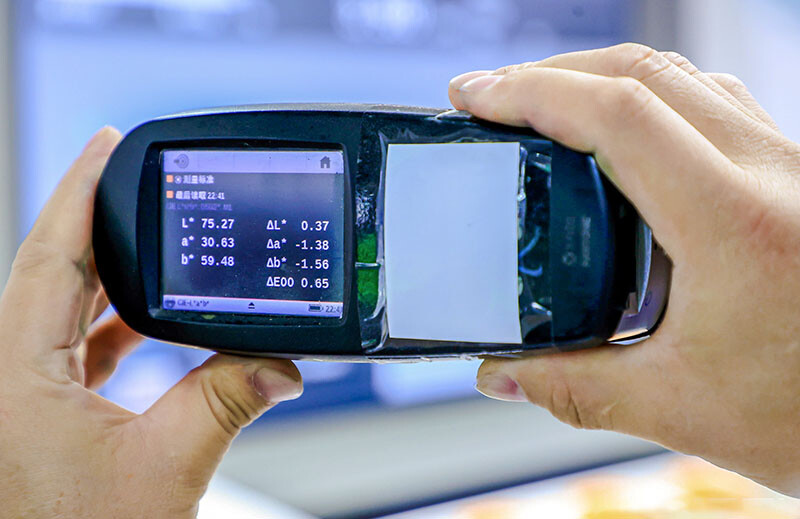 Smart Color requires a high level of dot reproduction accuracy, something that can only be achieved with the Komorimatic dampening system, which minimizes the use of water without emulsifying the ink.

2. Commercial Printing Solutions
Commercial printing, which is increasingly small-lot, requires high productivity and labor savings. In the demonstration of the Lithrone G37P advance, a compact perfecting press that meets the needs of double-sided printing, visitors saw stable printing at 15,000 sph with one-man operation that performed three jobs in less than 15 minutes after job data was automatically sent from KP-Connect Pro. In addition, booklets printed on the Lithrone G37P advance were folded into 16 pages on the MBO K80 Combi Folder, and then automatically picked up and deposited on pallets by the MBO CoBo-Stack palletizing robot. The MBO series machines contribute to automation and labor saving — significantly improving production efficiency.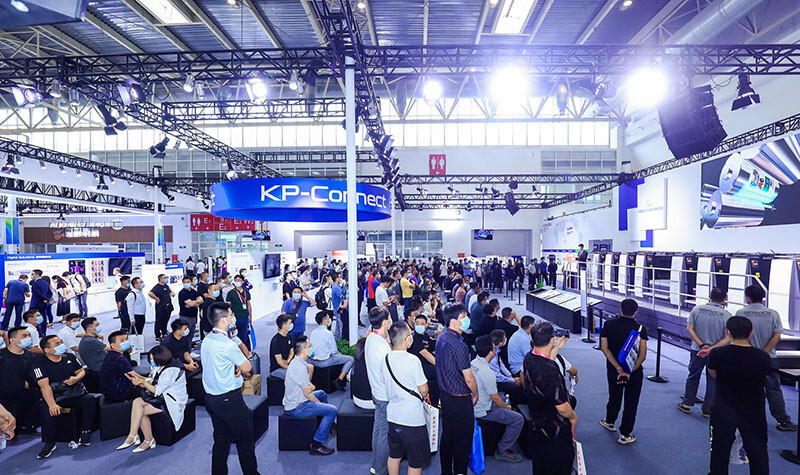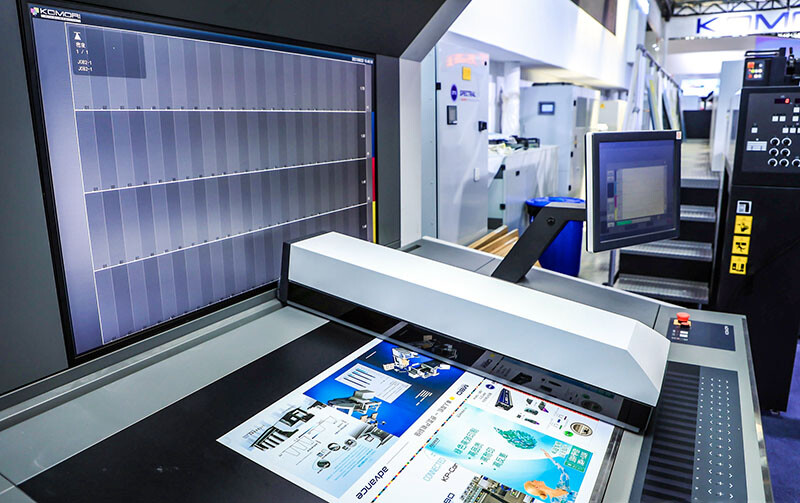 3. Single-color Double-sided Printing Solution
The Perfector 40, developed for single-color printing applications such as dictionaries, workbooks and manuals, is capable of double-sided, one-pass printing at 13,000 sph. In the demonstration, children's books were printed on coated paper (80g/m2) and ultra-thin high-quality paper (58g/m2) to show stable high-speed operation and high print quality.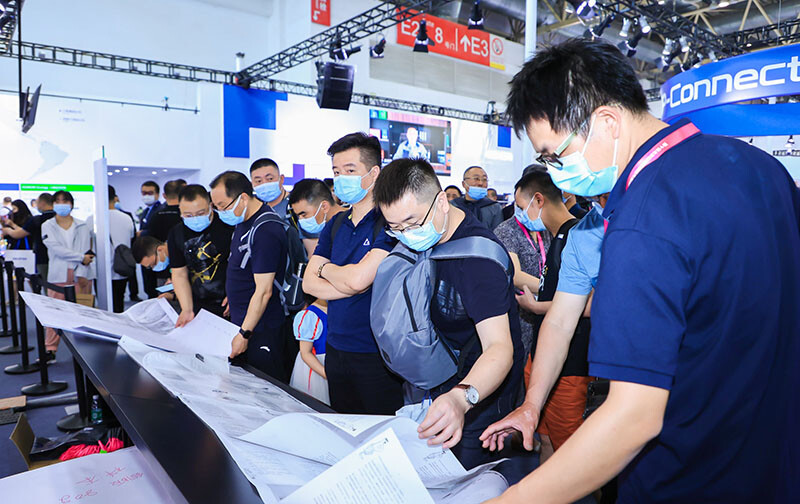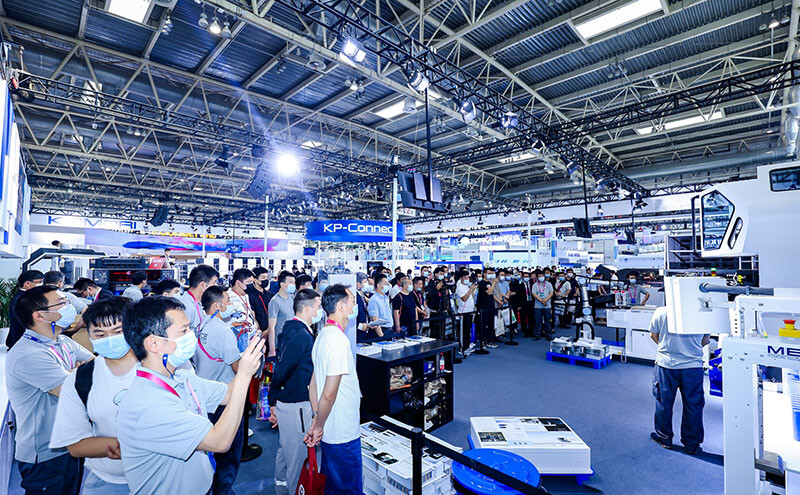 4. Digital Printing Solutions
The demo of the Impremia NS40 and the latest video of the Impremia IS29s, which both went on sale in April, were introduced virtually. The Impremia NS40 is the latest digital printing machine that achieves a 6,500 sph printing speed on B1 size stock and contributes to the expansion of customers' business with its overwhelming productivity and profitability for jobs such as packaging, displays, and POP that require high-mix, small- to medium-size lots, and quick delivery. The color stability of the Impremia NS40 was demonstrated in a video showing nonstop printing of 200 sheets each of two types of package designs.
5. Digital Embossing Solution
The Komori booth introduced the Scodix Ultra 1000 digital embossing system, which achieves clear differentiation from other makers' products with its high-quality decoration function. In the demonstration, the same pattern used by the Lithrone G40 advance was decorated so that visitors could experience the vivid tactile effect.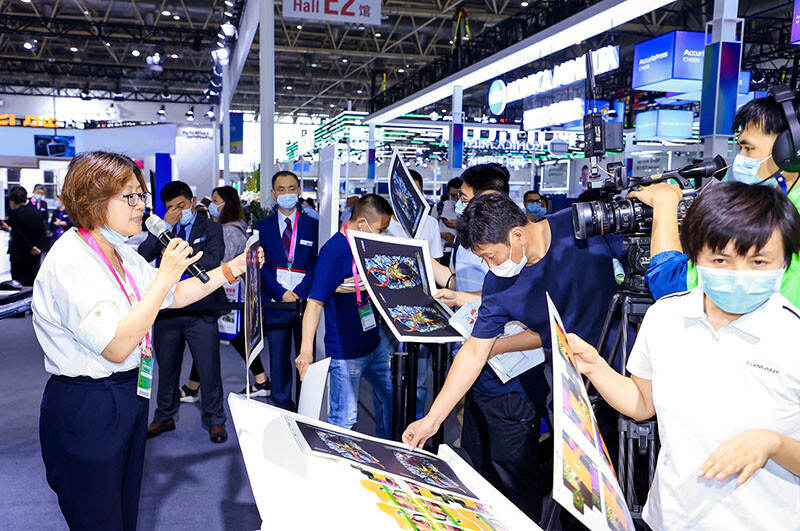 Live Streaming of Demonstrations from the Venue
This year's China Print was streamed online for customers in China so that they could enjoy the Komori booth tour and demonstrations without visiting the venue. Also, a photo streaming service allows anyone to view the event from anywhere in the world.
* The photos can be accessed here.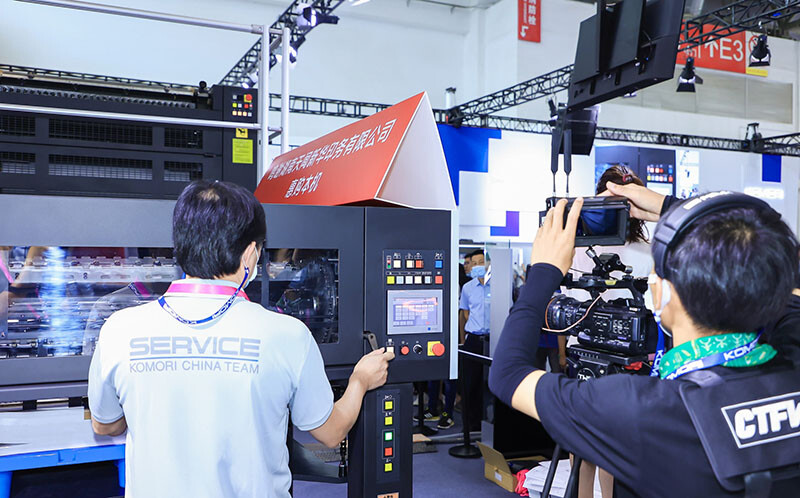 The Five-Day China Print 2021 Show: A Great Success
Based on the concept of "Connected Automation," Komori will promote DX in printing companies to turn printing plants into smart factories. By doing this, we will contribute to the improvement of production sites and the generation of profits, and at the same time we will propose solutions for a decarbonized society. We will continue to support the challenges of printing companies by developing the technologies demanded by the times.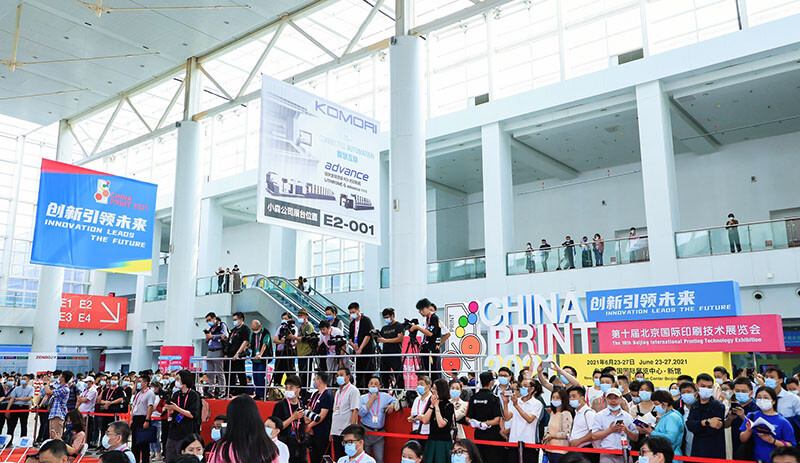 Contact Komori China