Bulckens aims for bright future with Komori
Belgium, Bulckens | Impremia IS29 / Lithrone G40P [GL-840P H-UV ]
01 August 2018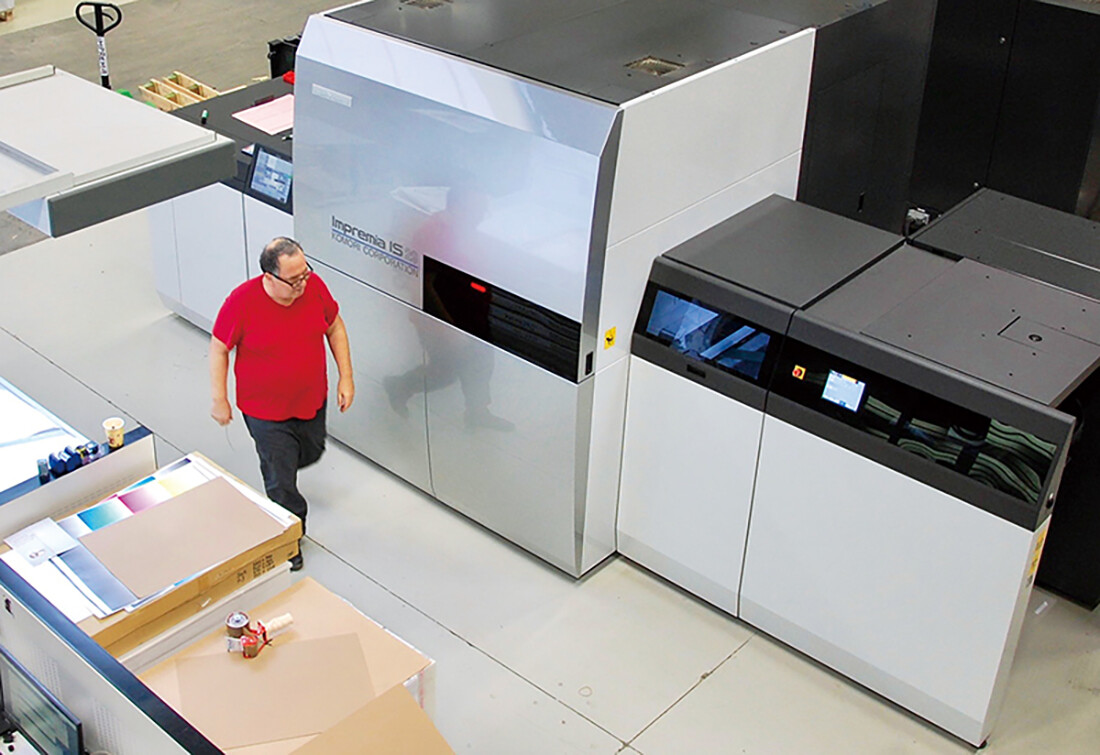 Belgian printing house Bulckens has been making some significant investments lately. The company — also known as ZwartOpWit for its online domain name — installed not only a fully equipped eight-color Komori Lithrone G40P perfector with H-UV but also the very first Komori Impremia IS29 sheetfed UV inkjet digital printing system in mainland Europe. CEO Manu Lemeur is confident these investments, totaling some 4 million euros, will be worth the money: "We always focus on opportunities."
"We have pioneered new technology before," says Mr. Lemeur about his decision to invest in a brand new B2 sheetfed inkjet press. "We know what it is like, having to learn from experience. It's not always the easiest way, but it does bring us an advantage over competition." His vision and approach to the market stem from the fact that he was not schooled as a printing professional but actually studied economics: "I don't like to get emotionally involved when it comes to investing in technology. I prefer to have a rather rational and practical approach to such matters. Komori, and its Belgian distributor Albyco, understand this way of thinking. By putting a real effort in getting to know what drives this company, they were able to come up with solutions that exactly fit our needs."
Taking business online
Lemeur took charge of the Bulckens company in the 1990s, after his parents sold their publishing business to the Belgian publishing house Roularta. It proved quite a challenge to transform the remains of the company, employing 15 people at the time, into a true printing house, recalls Lemeur. He started investing and pioneered new ways to bring in additional print volumes: "In 1999, we were one of the very first printing houses to deploy the internet as a communications and sales channel." This was also the moment for him to claim the ZwartOpWit.be ('BlackOnWhite') domain name: "Remember, this was still in the pre-Google era. So it was very important to have a catchy name to stand out. Ever since, we've operated under both names."
Ahead of the competition
The company has prospered: it now employs over 85 people. "These people are very important to me," says Lemeur. "I put a lot of effort into creating optimal working conditions. Employees who take pride in their jobs are key to building a successful business." Running a number of sheetfed offset presses and a range of finishing and embellishment equipment enables the company to offer a broad portfolio to its B2B customers. Lemeur had already invested in a large-format UV inkjet in 2007: "Again, we were well ahead of the competition. This has brought us a wealth of knowledge and experience over the years, all of which we can now use to our advantage!"
On the right track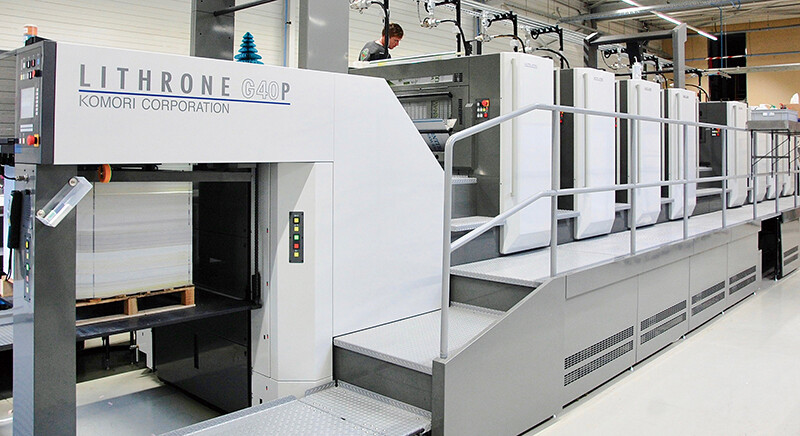 After installing an eight-color Lithrone G40P featuring H-UV curing, Lemeur decided to become the very first printing house on mainland Europe to put in the Komori Impremia IS29 sheetfed UV inkjet digital printing system: "We tested the machine quite extensively before we made our final decision." Bulckens has gone through a learning process since installing the inkjet press, putting its knowledge of UV inkjet to good use. Also, support by Komori has been outstanding, says Lemeur: "Although inkjet technology is pretty much mature by now, it still remains quite a challenge of course to print a perfect picture in full color at a running speed of 3,000 sheets an hour." He sees huge opportunities for the Impremia IS29 to create added value on paper and special substrates: "I am very pleased with the route we've taken. It is an important step toward a bright future."
Related Information
Contact Komori Europe