Impremia IS29 Electrifies Print 17: The Komori Digital
01 December 2017
Every four years, Chicago plays host to the Print exposition, the largest North American graphic arts trade show. In the 2017 edition of the expo, Komori displayed the Impremia IS29, Komori's first-of-its-kind 29-inch sheetfed UV inkjet digital printing system and a recipient of the Printing Industries of America's 2017 InterTech™ Technology Award.
The Impremia IS29 is designed to successfully meet customer demands for complex variable print requirements where size is a factor. The system has the capability to economically produce variable short-run, high-quality color with reduced setup costs — and color output that rivals offset. Combining the reliability of offset with the speed of inkjet technology, the Impremia IS29 is capable of printing on a wide range of stocks, including ordinary offset. It runs a 585 x 750 mm (23 x 29 inch) sheet, ideal for six-up print production with full variable print applications that can come off the machine directly to finishing. The Impremia IS29 operates in perfecting or straight mode, does not require pre-coated paper and runs at speeds of 3,000 sheets per hour in straight mode.
"Komori America exhibited under the banner 'Vision 20/20,' which was chosen to underscore our continued focus on meeting the changing needs of our industry with innovative solutions that expand opportunities and improve margins with the ability to produce diverse print communications," says Susan Baines, Director of Marketing of Komori America. "Print 17 was a great opportunity to show visitors the many ways the Impremia IS29 delivers on that promise — filling the gap between mainstream offset and digital by offering highly relevant color output at a reasonable cost."
The evening before the start of Print 17, Komori America hosted an event at Komori Graphic Center-America for over 100 of its top customers and prospects. Visitors were able to see Komori's top-of-the-line offset machines in operation: an eight-color Lithrone G40P perfector equipped with H-UV and a six-color Lithrone GX40 equipped with UV. Attendees were impressed with the high quality and fast makeready of these offset giants — running jobs from publications to packaging.
In addition to the Impremia IS29, the two newest digital devices were also demonstrated during the open house event: the Screen Truepress Jet520HD and the Highcon Euclid III digital cutting and creasing machine. "What made the event even more impressive was that we had users of all three of our digital technologies and our two offset presses on hand to provide 'truth from the trenches.' It's always great when we can have customers talk about the benefits of the product," says Jacki Hudmon, Senior Vice President of New Business Development for Komori America.
After the demonstrations, guests were treated to a buffet dinner as well as a traditional Japanese sake ceremony and a performance by Japanese taiko drummers. "I was especially happy to host this event because it gave me an opportunity to meet and greet many of our customers and learn about their needs going forward in a changing marketplace. Komori is well equipped to help them reach their goals and aspirations," says Meishi Tsuya, the recently named President and COO of Komori America Corporation.
Chicago showed the outcome of Komori's laser focus on digital. Many systems have already been installed. The following pages present case studies of early adopters.
Click below for Mizukami Insatsu case study.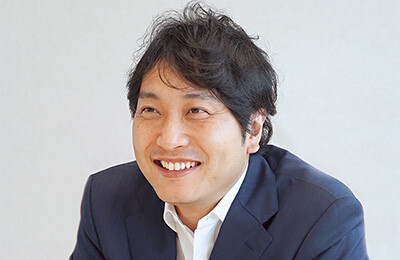 Click below for Admail West case study.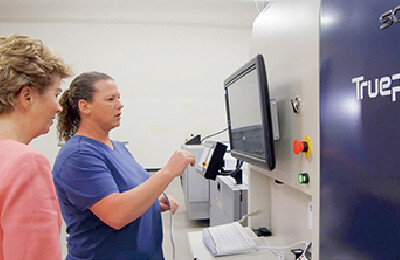 Related Information
Contact Komori North America