[Part 1] For the Future of Printing: Automating production and maximizing pressroom productivity
Promoting automation of process operation, machine operation and quality control
15 July 2020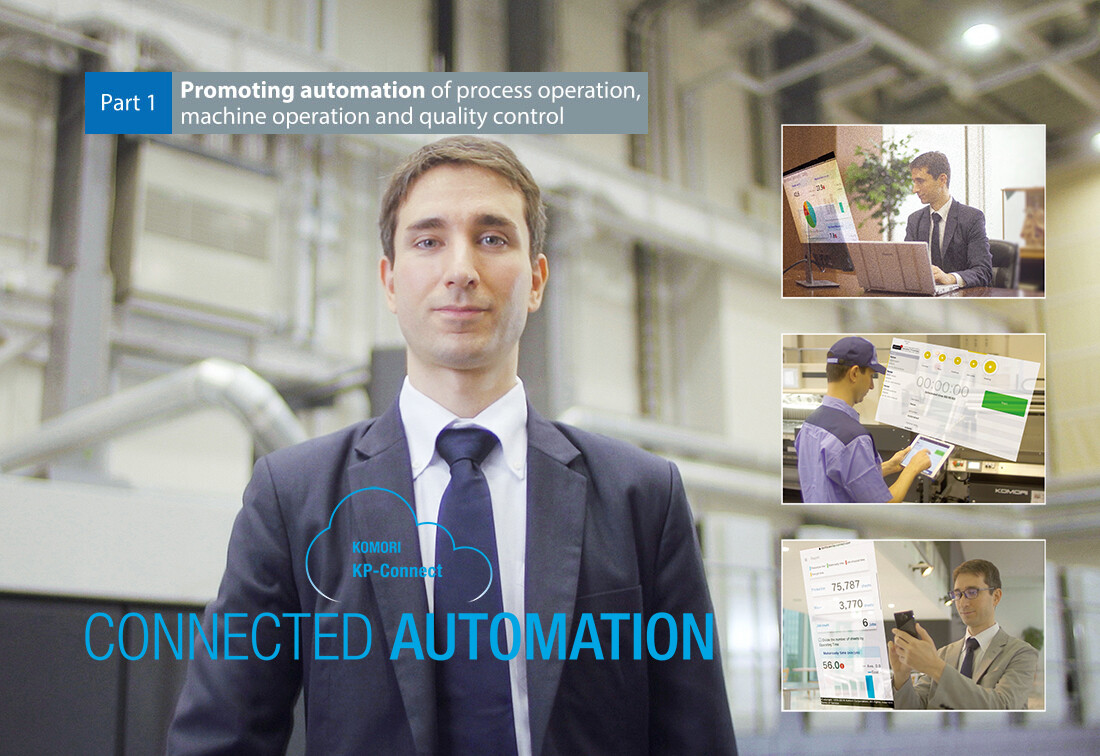 In recent years, Komori has advanced the concept of Connected Automation using KP-Connect. This approach optimizes overall factory operation and maximizes productivity by connecting machines and systems that save labor and energy. In this article, we will introduce machines and systems that incorporate Connected Automation, promoting significant automation on the production floor. Komori provides both commercial and package solutions.
Connected Automation Video (Short version)
Promoting automation of process operation, machine operation and quality control

To realize Connected Automation, Komori has paid close attention to the touchpoints in three areas of production that must be automated to maximize efficiency: process operation, machine operation and quality control.
Reducing process operation touchpoints
A great deal of information must be shared by print processes. This includes job information (name / delivery date / fold / attachment), stock information (size / thickness / grain / brand), quantity information (delivery quantity / spare quantity), and detail information (colors / special colors / sheet reversal).
Komori's system receives the input information required by each process from MIS and connects KP-Connect Pro to the other devices. This significantly reduces the number of process operation touchpoints by automatically scheduling jobs and sending various settings to the machines. Furthermore, automatic feedback of the job outcomes makes it possible to immediately obtain accurate results.
Reducing machine operation touchpoints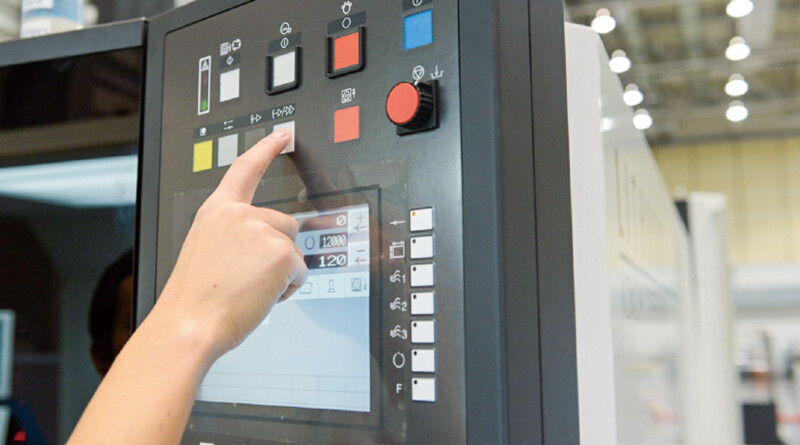 Even though presses are already highly automated, there are still many touchpoints to be reduced. KP-Connect Pro selects changeover items and sets quality conditions that were previously handled by the press operator. As a result, the operator can concentrate on the essential work for production without duplicate operations or human error.
In addition, Komori is working on Near-Machine Logistics that automate the flow of materials around the press. For example, the CoBo-Stack Collaborative Robot equipped on the MBO K8 folding machine automatically loads and unloads folded signatures.
Reducing quality control touchpoints
The lead operator handles most print related issues, such as registration, color matching and verifying print quality. However, when left to human judgment, individual and mechanical variations in quality can occur.
Komori's PQA-S V5 Print Quality Assessment System controls quality from print start-up to the end of the run. An in-line PDF comparison function has been added for commercial printing, enabling the control of color and register from print start-up and automatically comparing scanned data with the platemaking data so that the press can automatically start production printing.
Equipment collaboration in commercial and package printing
How will the reduction of touchpoints in these three tasks maximize productivity at the production site?
To answer this question, we will introduce examples of equipment collaboration for both commercial and package solutions.
Click below to read Part 2.


Click below to read Part 3.


Related Information
Contact Komori South America, Asia, Oceania