KGC-A: Training Powered by Teamwork
01 April 2018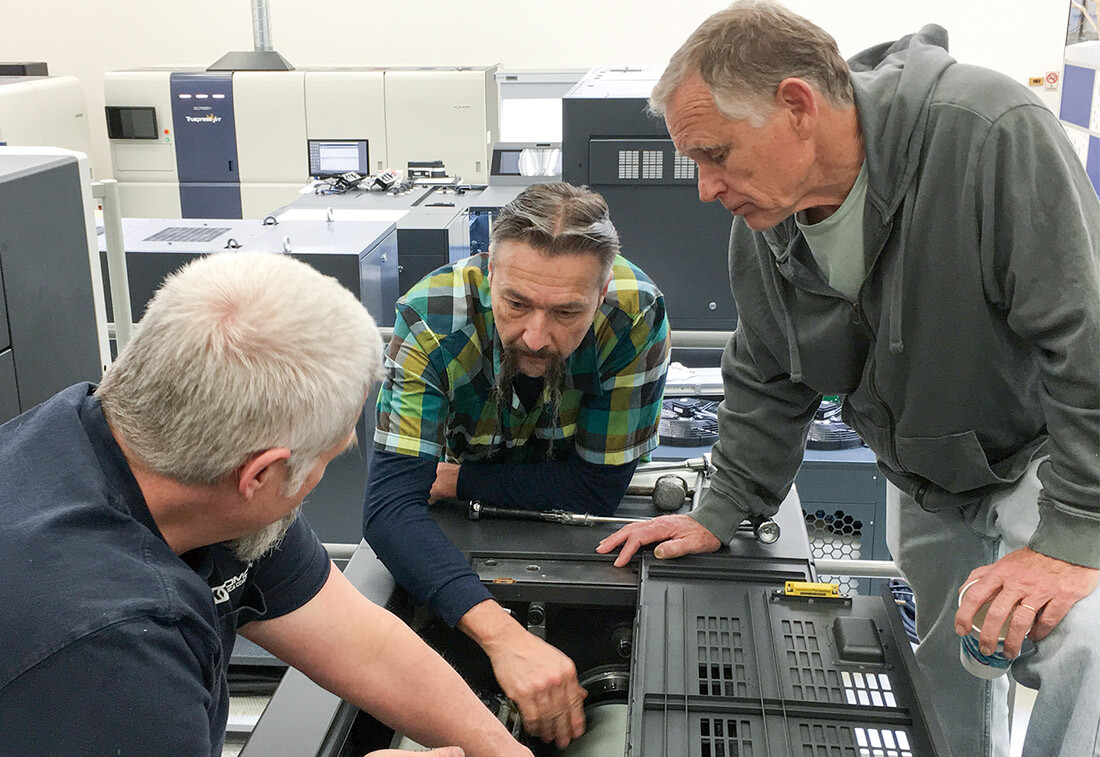 One of the many services provided by Komori Graphic Center-America (KGC-A) at Komori America Corporation is operator training. KGC-A provides training to operators at new or existing Komori customers to ensure they are familiar with the technology of the press and can maximize its productivity.
"Many press operators are currently working on older press models that do not have the automation that is available on new presses, like the Lithrone G series machines," says Hal Stratton, manager of KGC-A.
Training adapted to needs
A combination of classroom and hands-on training, each operator training class runs for five days, giving the students an opportunity to learn the technology and then practice on the press. "It's a good balance — tell them what they need to know, show them how to do it, and then let them loose to do it on their own. It's a system that has worked very well for us, and the response we get from participants and from their company management is very positive." KGC-A schedules monthly operator training on its eight-color Lithrone G40P and its six-color Lithrone GX40. "On occasion we offer customized classes if requested by a customer," says Mr. Stratton. "These are primarily for customers who are moving into new equipment and processes, such as UV curing, where a lot of specific training is needed."
Classes are taught by KGC-A demonstrators Tom Totten and Chris Ownby, with the color management training provided by Stratton. "Our demonstrators have worked in production environments, and that experience, combined with their knowledge of Komori presses, builds a level of camaraderie and trust that is important in these training scenarios," says Stratton. "We have a great team and they are dedicated to providing kando to all our customers."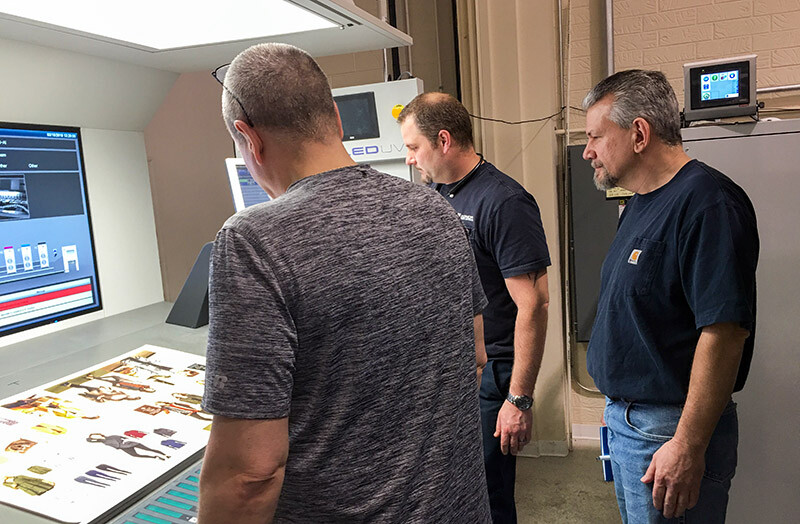 Contact Komori North America